Not only is the Bay Area celebrating the world's longest-running international LGBTQ film festival (June 16-26), the 40th anniversary Frameline feels like the most proactive way to celebrate life this month. Here are a fistful of must-sees events that screen at San Francisco theaters The Castro, The Roxie, The Victoria and in Oakland at Rialto Cinemas Elmwood and Landmark Theatres Piedmont.
Opening night film Sara Jordenö's Kiki is a glorious, feel-good extravaganza that kicks off the festival at The Castro, Thursday, June 16, 7PM. With a direct clothesline connecting it to Jennie Livingston's Paris Is Burning (1990), Kiki showcases the modern New York voguing ballroom scene. These queens are not only "unapologetically flamboyant" — these fierce ladies are deeply involved in the political subculture of the youth-of-color LGBTQ community.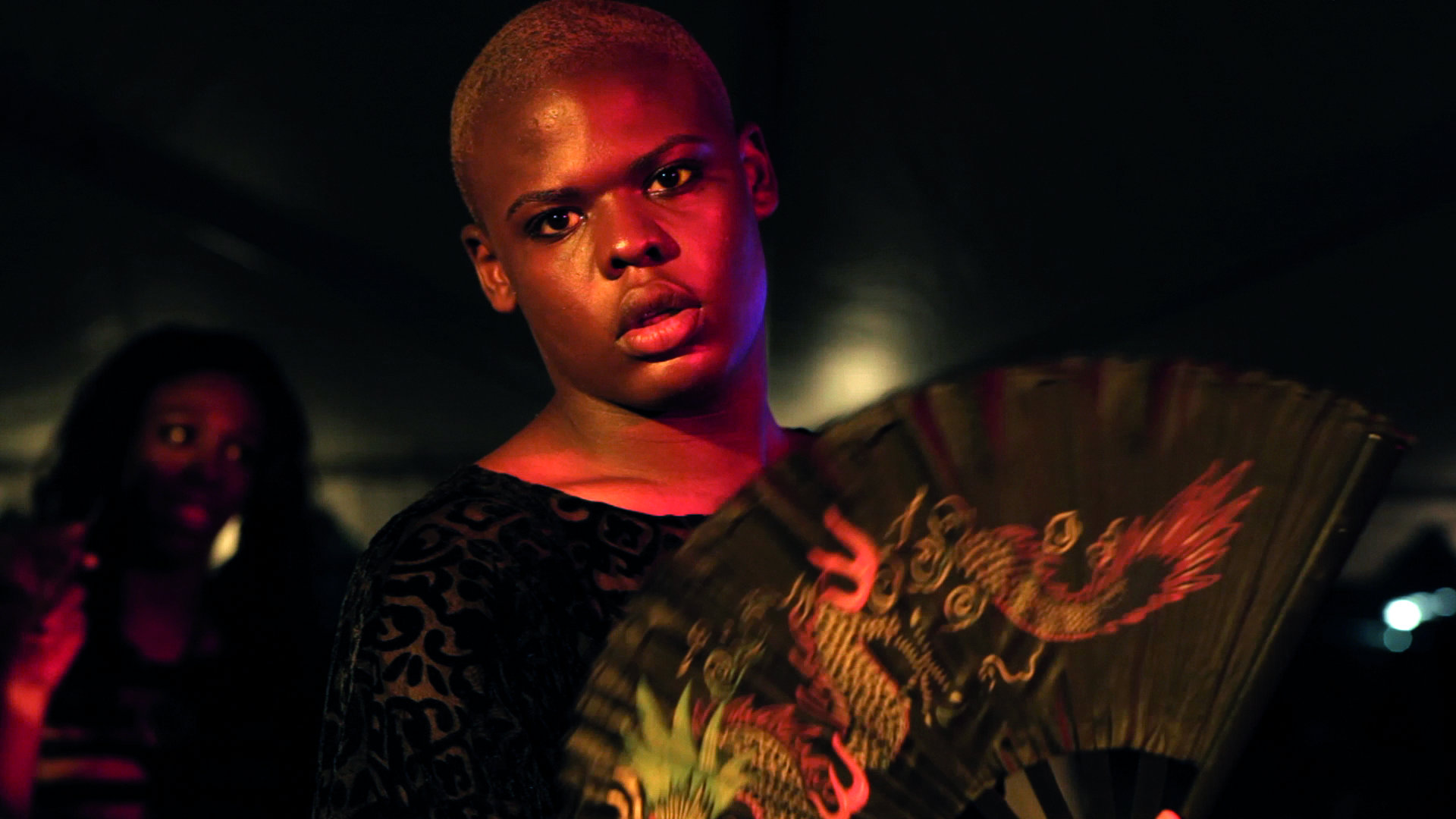 While you may find yourself dancing in your seat as these brave and bodacious babes take on the many struggles of harassment by the police, high suicide rates, and homelessness, director Jordenö is flawless at examining other political hurdles of this explosive modern age.
Clea DuVall's The Intervention, which made its world premiere at the Sundance Film Festival this year, has just about the perfect blend of maladjusted 30-somethings. Showcasing an all-star cast of indie actors including DuVall, Natasha Lyonne, Alia Shawkat, Cobie Smulders, Melanie Lynskey, Jason Ritter and Ben Schwartz, this enjoyable exploration of four couples on a getaway weekend has quite a few magical meltdown moments.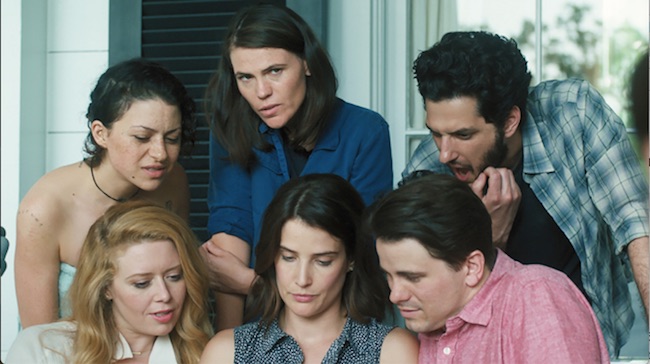 As each character is forced to confront their own relationship reality, a powerful kind of unity seems to occur. Though the film feels like a Showtime TV show (a good thing?), it's an impressive directorial debut that oddly has the power to stick with you days later. Screens at The Castro, Saturday, June 18, 9:15PM. Special guests attending: director/Actor Clea DuVall and actor Natasha Lyonne.
Winner of the NEXT Audience Award at Sundance, Kerem Sanga's First Girl I Loved is a sincere look at the difficulties of not just coming of age in the social media millennium, but finding a safe space within your own friends and family as well. This truly is a film to root for, starring Dylan Gelula (Xanthippe from Unbreakable Kimmy Schmidt) and Brianna Hildebrand (Negasonic Teenage Warhead from Deadpool), as two SoCal High School girls who find solace in each other's oppositeness. Showcasing awkward silences, unbearable fears and contemporary conversations, this clunky yet heartfelt tale has the power to surprise you — especially with its unique editing and its clever Easter eggs (like texting Nick Drake songs to one another via YouTube). This movie perfectly remembers what it was like to fall in love for the first time. Do not miss it at The Castro, Sunday, June 19, 6:30PM. Special guests attending: director Kerem Sanga and lead actor Dylan Gelula.
Madonna's "Blond Ambition" tour and her landmark documentary Truth or Dare (1991) celebrate their 25th Anniversaries this year. Both are stunningly explored by Ester Gould/Reijer Zwaan's Strike a Pose, which is one of the most revealing documentaries I have seen in years. Do your best NOT TO READ ANY SPOiLERS about the film's slew of surprises.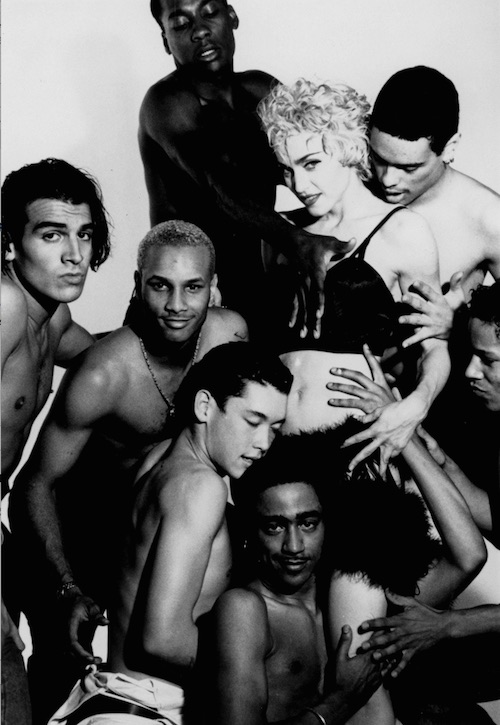 Like the diva's shockingly raw documentary, Strike A Pose goes even deeper into her back-up dancers' lives, exposing the tricky pitfalls of the fight for fame and the ramifications that every artist must confront at some point in their life. A special shout out must go to directors Gould and Zwaan's onion-like structure, delivering pop-culture nostalgia, heart-wrenching history lessons, and detailed memoirs that should connect with audiences on the purest levels. screens at The Castro, Saturday, June 25, 8:30PM. Special guests attending: dancers Luis Camacho, Oliver Crumes III, Salim Gauwloos, Kevin Stea, Sue Trupin, Carlton Wilborn.
Taking a look back on the monumental "Queer Year" of 1977 is going to be one helluva celebration at The Roxie, Sunday, June 19, 6:15PM. In fact this vibrant history lesson Flashback 1977: Frameline's Founding Year is an important and perhaps mandatory experience to the thousands of new Bay Area residents who make up our progressive neighborhoods. From nationwide protests of Anita Bryant to Harvey Milk being elected, this look back at 1977 is filled with rare 8MM shorts and a panel discussion hosted by special guests Director Marc Huestis (Miracle on Sunset Boulevard) and Director Lauretta Molitor (Zeitgeist 1977), culminating with Arthur Bressan's landmark and rarely screened, panorama documentary Gay USA (1977). In fact, many of the pioneering questions and confusions in Bressan's film ring even truer today and may be the perfect bridge for the young and old, past and present, and most importantly, the flight towards the imminent future.
Finally, for those who are always looking for offbeat characters, check out the loving tribute to independent film consultant Bob Hawk entitled Film Hawk. It plays like a DIY version of Richard Press' documentary Bill Cunningham New York (2010) and screens at The Castro, Saturday, June 18, 3:30PM. Directors Tai Parquet & JJ Garvine deliver an extremely considerate (if not too much so) love letter to the man behind the Indie-stry.
Beginning with his work on Rob Epstein's Oscar winning documentary The Life and Times of Harvey Milk (1984), Film Hawk includes important interviews with some of his disciples like Barbara Hammer (Nitrate Kisses, 1992) and Kimberly Reed (Prodigal Sons, 2008). But nothing can prepare you for the poignantly moving moments with Indie superstar Kevin Smith (Clerks, 1994).
In fact, Hawk has affected hundreds if not thousands of people within the Independent Film community over the years including my own. Meeting him and annually running into him at the Sundance Film Festival for over 20 years now, it has never ceased to inspire me as an avid movie watcher. He is a genuine cine-maniac and someone who truly "lives for cinema." Bob Hawk will be attending the screening in person.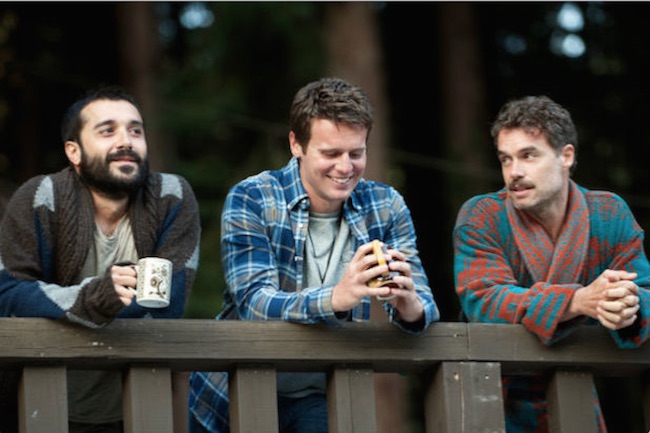 The festival's most exciting gala is the World Premiere of Michael Lannan's Looking: Series Finale. After HBO's devastating decision to cancel one of the most subtle and underrated TV series of this new golden age, news of this feature film conclusion somehow softened the blow.
With Andrew Haigh directing again (Weekend, 45 Years), this priceless time-capsule of our transitional Bay Area will finally get the ambiguous ending that each of its two seasons painstakingly, paved the road for. Do not take this show for granted.
It will be remembered decades from now. Advance tix are sold out but Rush Tix will be available at the door, day-of.) Screens at The Castro, Sunday, June 26, 7:00PM.Special Guests attending: Director Andrew Haigh, Producer/Writer Michael Lannan, Actor Russell Tovey (Kevin), Actor Murray Bartlett (Dom!), Actor Jonathan Groff (Patrick!)
40TH ANNUAL FRAMELINE FILM FESTIVAL
June 16-26, various venues
SF and Oakland
More info at www.frameline.org.
Jesse Hawthorne Ficks is the Film History Coordinator at the Academy of Art University in San Francisco and curates/hosts the MiDNiTES FOR MANiACS series at the Castro and Roxie Theater. He also writes film festival reviews for 48hills and Fandor.