It was very strange to go to the Board of Supes Question Time today and not see Ed Lee.
I've concluded that under Lee, the idea of the mayor joining the supes for a real debate on policy has become a farce. (Hey: now that London Breed is both the mayor and the president of the board, she can change the rules so the next mayor actually has to answer real questions!)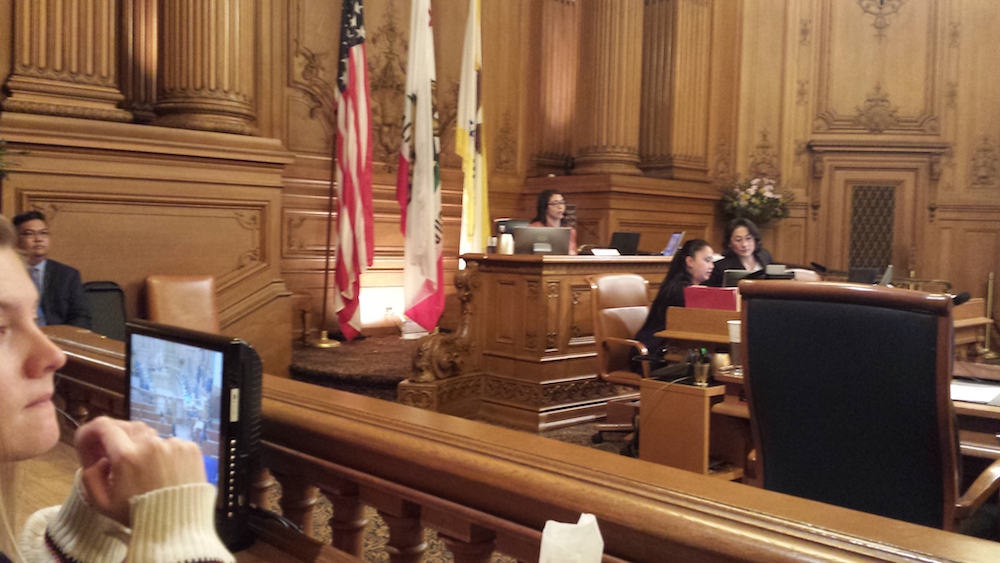 But the one advantage of the monthly ritual was that the mayor had to leave the board chambers after he does his pre-scripted thing, and then he had to walk back to his office – and along the way, reporters can ask questions, too.
It became something of an impromptu monthly press conference for a while, and I would go because I always had something to ask the mayor. Sometimes, I was the only reporter who showed up ("you're a lone wolf again today," Lee would tell me with a smile).
I have to give him credit for his attitude. So many former mayors were openly hostile to the working press. Our current acting mayor has had rather harsh words for critics, including calling 48hills "a bullshit-ass blog."
But as I said earlier today, Lee would always treat me with respect, even when his press aides wanted him to get the hell away from me.
Today was December Question Time. I had planned to ask Lee if he supported a ballot measure guaranteeing every tenant facing eviction the right to a lawyer, and if he supported the repeal of the Costa-Hawkins Act, which outlaws rent controls on vacant apartments.
Instead, Board President and Acting Mayor London Breed sat alone at the head of the chamber. She praised Lee in terms similar to what she had said at this morning's press conference. And then she went on with the rest of the meeting.
Help us save local journalism!
Every tax-deductible donation helps us grow to cover the issues that mean the most to our community. Become a 48 Hills Hero and support the only daily progressive news source in the Bay Area.
It was a reminder of the bizarre new state of local government: Breed can't question herself. She's on both sides now.
Lee became mayor under exceptionally strange circumstances: Gavin Newsom got elected Lite Guv, and the supes had the ability to replace him, and Sheriff Mike Hennessey, who was ready to retire, seemed to have the six votes. Hennessey would have been a real caretaker mayor, who would have stepped back and allowed an election that fall with no incumbent.
But then at the last minute, Bevan Dufty, who was the sixth vote, asked for a recess and went to talk to Newsom. Newsom asked Dufty to demand that Hennessey keep his staff, particularly Chief of Staff Steve Kawa, in place. Hennessey said he couldn't promise that. So Dufty went back and voted for Ed Lee, Newsom's choice, who wasn't even in the country at the time and had to be talked into taking the job.
And after promising everyone that he would never run for a full term, he turned around and did just that. The city has suffered immensely under his watch. Some 400,000 San Franciscans left the city, many of them forced out, under the Lee Administration. He was a nice guy in person, but his policies were so tilted toward Big Tech that oversaw a wave of displacement that transformed the city forever.
(I'm going to give his legacy a few days. We will have a full, detailed report soon.)
Now we have another set of exceptionally strange circumstances.
Under the City Charter, Breed now runs both the Legislature and the Executive Office in San Francisco City Hall. That's like allowing the Speaker of the House of Representatives also be President of the United States. It's almost surreal.
And it can go on for months.
The supes can, with six voters, appoint an "interim mayor." Breed is "acting mayor." If she had six votes, they might have done that today – but on the other hand, why would she want to? She's got the perfect situation, the most power at City Hall that anyone can possible have.
All the supes have to do is do nothing – which is easy – and Breed stays in the ultimate power position until June. There is no mandate that they appoint an interim mayor.
It's not a good situation, and needs to be changed, but that's how the Charter reads today.
It would take a pretty serious rebellion on the board to appoint someone else to the interim mayor job. And the timing isn't good: The board won't meet again until after the holidays.
And while the board is in recess, everyone who wants to be mayor of San Francisco has to get a campaign in place.
Breed doesn't have to do anything if she doesn't want to; she's still the District 5 supervisor, and if she doesn't choose to run for mayor, she'll keep that job another two years.
If she wants to run for mayor, she will have to file by Jan. 9. If she files and runs and loses, she keeps her D5 seat. If she files and wins, she gets to appoint her successor in D5, who would have to run for the job in November.
I haven't talked to any elected officials about this; they are all, properly, waiting for a while to let the city mourn before they jump out and begin a new political campaign.
But San Francisco has a very strong mayor, and the person who wins in June has a good chance of holding that job for 10 years. From 2017 to 2020, to fill out Lee's term. Then, given re-election, from 2028. Ten years. It's serious business. And there's not a lot of time.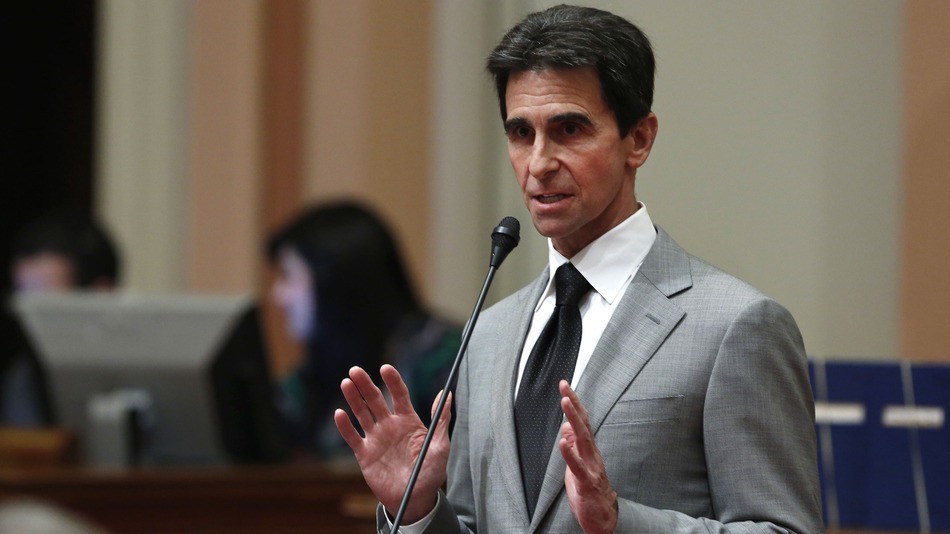 So here are some scenarios:
Mark Leno is already in the race. He was planning to run for the open seat in 2019, but he's out there raising money and it would be a radical move for him to back off now and not contend in June. The person who wins this race will, as I said, have a major advantage when re-election comes up 18 months later, and Leno wants the job. A lot of current elected officials have already endorsed him.
So I assume Leno is in.
I would be very, very surprised if Breed didn't file and run. She's the incumbent now. As we saw with Ed Lee, incumbent mayors don't like to give up the job. If she were to win, she would appoint the next D5 supe, who would face the voters in November.
City Attorney Dennis Herrera has a free shot now. If he waited until 2019, he would have to give up his current job, since the city attorney and the mayor are on the same ballot. Now, he runs and loses, he's still city attorney.
If he were to run and win, he would appoint his replacement, who would have to face the voters in November, 2018.
Assemblymember David Chiu has no free ride. He has to run in the June primary for Assembly, and although he will have no opponent, he will have to decide by January if he wants to run for mayor and give up his Sacramento post. If he did that, then there would be an open seat and a June primary for state Assembly.
Does Sup. Jane Kim get in the race? There's no downside since she's termed out in the fall anyway – but she might want the state Assembly job if Chiu runs — or the city attorney job if Herrera runs (and wins). Former Sup. David Campos would be in the running for either of those positions too.
[UPDATE: Kim can't run for city attorney, I have learned, since a candidate for that job must have been a member of the state Bar for 10 years, and Kim hasn't reached that threshold.)
And of course, Sup. Mark Farrell has long been considered a candidate for mayor.
Tom Ammiano is probably the most popular politician in San Francisco today. He would be an instant front-runner if he got in the race.
Meanwhile, if Breed became interim, instead of acting, mayor, the position of Board of Supes president would open up – and that person would be a possible candidate.
The bottom line here is that progressives have lost every mayor's race since 1987, when Art Agnos beat John Molinari (although you could argue Willie Brown v. Frank Jordan in 1995 was a progressive win). This is a very rare chance to profoundly change the direction at City Hall at a time when San Francisco is under immense pressure, when an entire culture and sense of community is facing eviction.
And I count 27 days to get candidates on the ballot.