The established progressive leaders and organizations in San Francisco appear to be leaning toward dual endorsements of Mark Leno and Sup. Jane Kim for mayor.
The Tenants Union endorsed both. The Harvey Milk Club is moving in that direction. Sup. Hillary Ronen has endorsed both.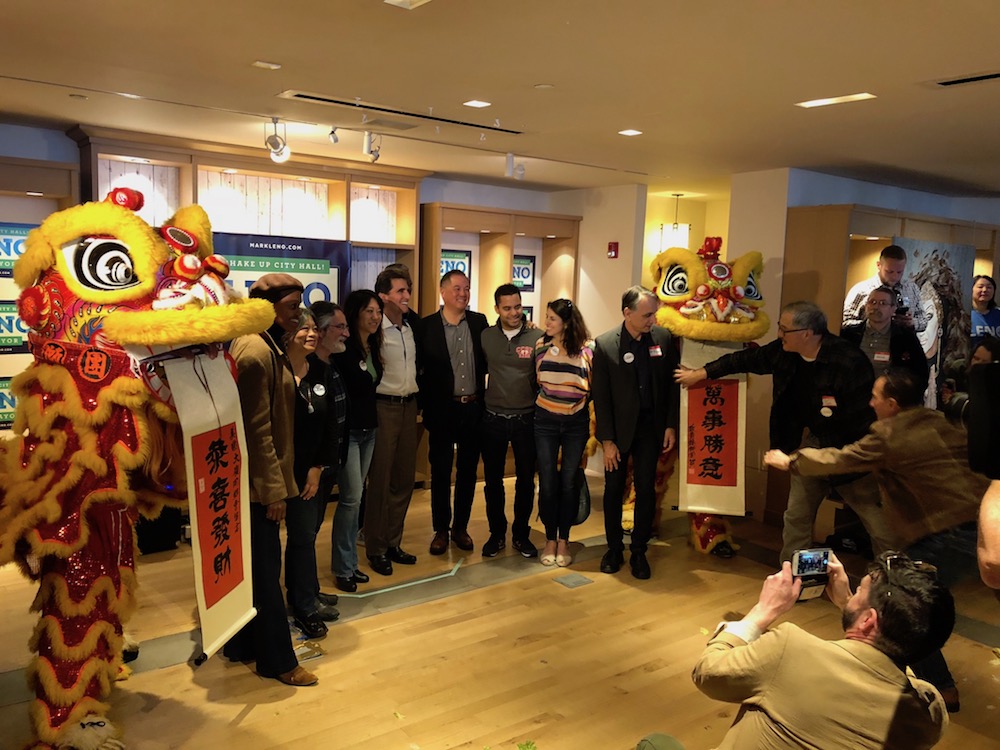 Saturday at Leno's campaign kickoff, a long list of progressives, including Ronen, Sup. Sandra Lee Fewer, Sup. Aaron Peskin, and D8 candidate Rafael Mandelman, were on hand and spoke in favor of Leno.
They were joined by former Sup. Sophie Maxwell, Rudy Corpus Jr. of United Playaz, and Lt. Yulanda Williams, president of Officers for Justice.
Assemblymember Phil Ting and Board of Equalization Member Fiona Ma were also speakers.
I suspect that if Kim has a similar event, some of the same people will be there.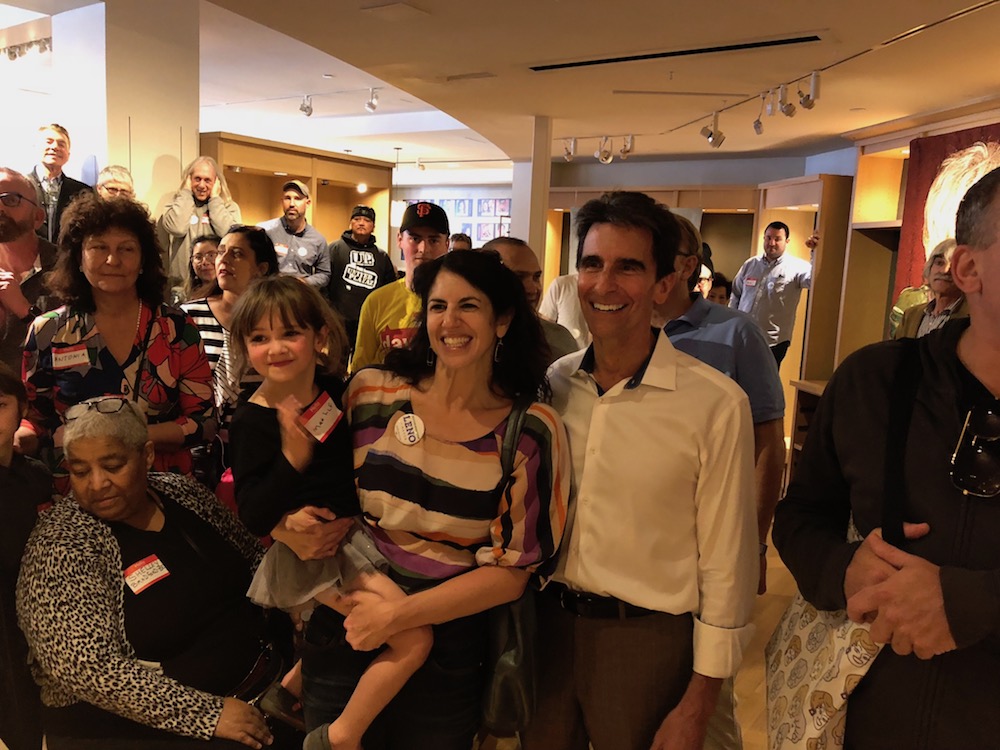 Ronen, who has been the most outspoken person at City Hall about the need for a dramatic change from the policies of former Mayor Ed Lee, set the tone for the way Leno is framing his candidacy:
"At this critical point in SF history, he's going to shake shit up," she said. She called for a mayor who would change "the past 22 years of the same-old, same-old."
Fewer gave a firebrand speech, talking about how "the very essence and soul of who we are is at stake. … We have had enough. It's time to regulate greed."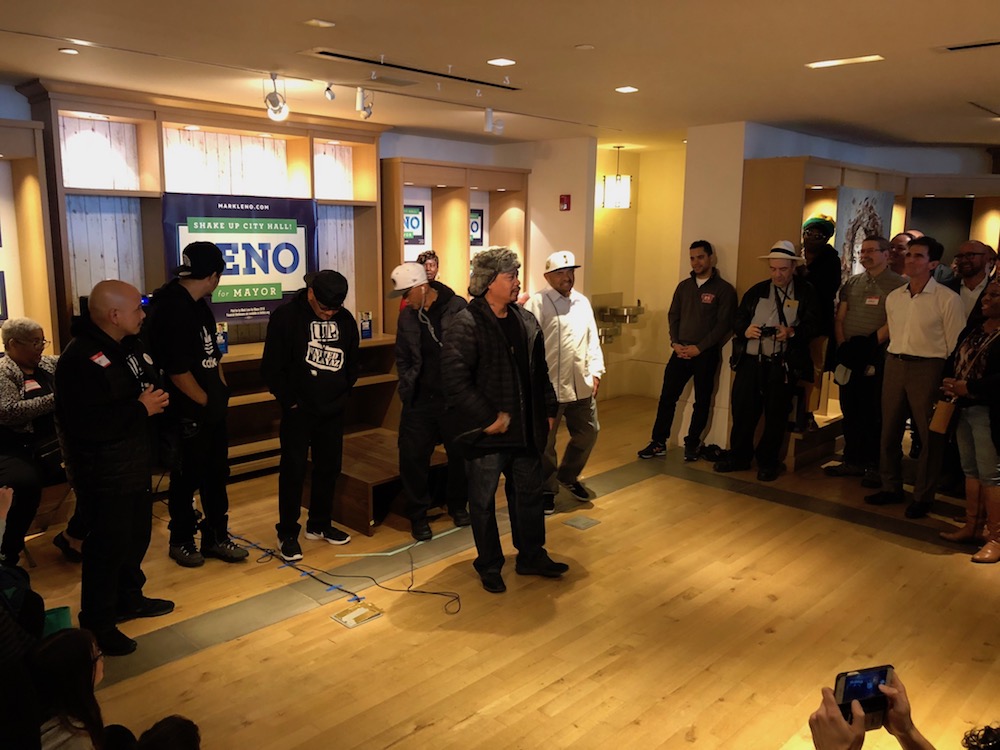 Peskin said "Mark Leno is the change we so badly need."
So the progressives and the people who are deeply dissatisfied with the direction of San Francisco are looking at a ranked-choice voting strategy that focuses on Leno and Kim as the best alternative to the prospect of Mayor London Breed, who was closely aligned with Lee and has the support of Lee's major backers, including former Mayor Willie Brown.
Not clear what happens with Position Three on the ballot. The Teacher's Union gave Breed the bronze medal on the slate. The Tenants Union endorsed only two.
The left is not entirely united on this strategy: Progressive icon Tom Ammiano is endorsing only Kim, as are former Supes John Avalos and Matt Gonzalez.
The RCV strategy of two progressives running together worked in Oakland, when Jean Quan and Rebecca Kaplan essentially ran together against Don Perata. Don was the establishment candidate, the one with the power structure behind him. Thanks to the RCV strategy, in which pretty much everyone who voted for Quan put Kaplan second and everyone who voted for Kaplan put Quan second. Perata won the initial round with 40,000 votes to Quan's 29,000, but when they ran the RCV counts, Quan passed him and won.
As Election Day gets closer, it's also possible that the strategy may evolve, based on who has a better chance of winning. If Kim looks like she's in the lead, more people may put her as number one; if Leno holds that position, he may get more first-place votes.
At any rate, this is the first time a mayor's race could be decided by two candidates running an RCV strategy. If Breed winds up winning, there will be a lot of talk in a lot of circles about getting rid of RCV and returning to the old system of runoffs.