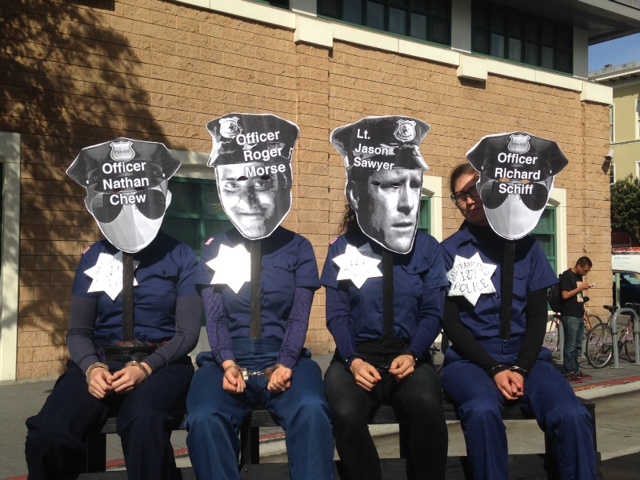 Nine hundred ninety-eight. That's how many people were shot and killed by police in the US in 2018. And 115 of those were in California. That's 2.96 deadly police shootings for every million people in California.
A bill just introduced in the state Assembly seeks to reduce that number.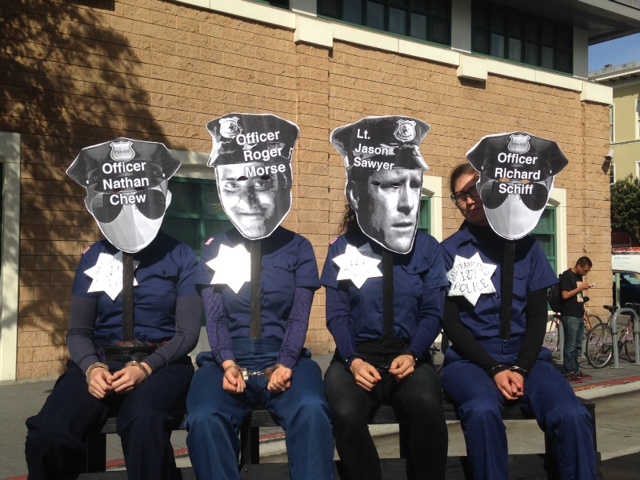 AB392, the California Act to Save Lives, "will bring California's deadly use of force law in line with best practices in order to prevent unnecessary killings," such as the tragic shooting of Stephon Clark in Sacramento last year, according to a press statement from the author, Assemblymember Shirley Weber (D-San Diego).
The bill, introduced Feb. 6, is backed by the ACLU of California, faith-based organizations, police reform advocates, labor unions, and families who have lost loved ones to police violence.
"AB 392 sets a simple rule: that officers shouldn't use deadly force unless it's necessary to defend themselves or others," said Lizzie Buchen, ACLU legislative advocate. "Every day that goes by without meaningful reform is another day that a police officer may violently take another life, leading to mourning and outrage across our communities, particularly Black and Brown communities."
Under existing law, officers can make an arrest and restrain suspects based on probable cause. The law also authorizes officers to use reasonable force to make an effective arrest, and they are not required to retreat from an arrest attempt due to threatened resistance.
Current law also justifies a homicide by a peace officer if it was necessary in an arrest of someone who committed a felony or is resisting arrest.
That rule is governed by the Graham v. Connor decision from 1989, Barbara Attara, former director of the Berkeley Police Review Commission and San Jose Independent Police Auditor, told me. The case held that "all claims that law enforcement officials have used excessive force — deadly or not — in the course of an arrest, investigatory stop, or other 'seizure' of a free citizen are properly analyzed under the Fourth Amendment's 'objective reasonableness' standard, rather than under a substantive due process standard."
The Graham standard has offered police officers a lot of latitude in using force, so even in situations where it appears the officers just went in and started shooting, district attorneys often say there isn't sufficient evidence to file charges against them.
This bill is party of an ongoing campaign to raise the standard for use of lethal force, so district attorneys are able to hold officers accountable and bring these cases to trial, Attard said.
"Use of force is to be judged from the perspective of a reasonable officer on the scene, rather than 20/20 hindsight, which means a reasonable officer in the same circumstance," she said. "However, generally if officers say they were in fear for their safety or the safety of someone else, that's the standard for justifying force. There's been a lot of interest in training officers differently, holding them to a higher standard."
San Francisco, in particular, has been establishing a new use of force policy that discusses safeguarding life and requires de-escalation techniques when possible, Attard added.
"Rather than going in and immediately taking charge and using force to solve a situation, they are expected to establish time and distance, stand back, call for additional officers, so there's back-up, and avoid putting themselves in situations where they are at risk," she said.
The SFPD in 2015 and 2016 began to require that all radio cars carry an Extended Range Impact Weapon – gun that fires less-lethal projectiles — and made the pointing of a firearm a reportable use-of-force incident, and implemented bi-annual force options training to show officers time and distance de-escalation techniques and crisis intervention principles.
The city's revised policy also prohibits use of chokeholds and the discharge of firearms at moving vehicles.
But San Francisco is an outlier; many other cities and counties have much more lenient rules.
The new bill would override local policies and redefine the circumstances in which a homicide is deemed justifiable. It would still allow cops to use lethal force in self-defense and when preventing the escape of a felon whose apprehension is crucial to prevent death or injury, according to the bill text. However, an officer would not be allowed to act in a criminally negligent manner that caused the death.
"Officers are faced all the time with situations where they have to make snap decisions in life or death situations," Attard said. "No one wants to be in a situation where they're second guessed. But it's important that officers look at the totality of the situation, evaluate the risk, and respond in a way that doesn't cause the suspect to be more violent."
Attard said "using time and distance, stepping back, calling in other officers for back-up, and considering other less lethal or nonlethal weapons, are tactics that are more effective in curtailing the use of deadly force."
Cephus Johnson, from California Families United 4 Justice, lost his nephew, Oscar Grant,on New Year's in 2009, when he was killed by BART police officer. Studies have shown that the reforms the state is considering are effective; departments with de-escalation policies see fewer suspects killed – and fewer officers killed.
"The power of police officers to use deadly force is perhaps the most significant responsibility we give to any public official and must be guided by the goal of safeguarding human life and protecting human rights," Johnson said in the press release.
The Obama Department of Justice also endorsed similar use of force standards, which have been implemented in numerous city's departments. Seattle saw a significant reduction in the number of serious use of force incidents after adopting a use of force standard like that of AB 392, the press release stated.
Last March, Washington State lawmakers approved Initiative 940, making a monumental change in how the state can prosecute police officers for use of deadly force. This fall, it passed with a 60 percent vote statewide.
The measure not only removed an old barrier that makes it challenging to bringing criminal charges to police officers, but it also means prosecutors will no longer have to prove officers acted with "malice." It also requires de-escalation techniques and mental health training for police, which has also been successful in Berkeley, Attard said.
"Washington [became] the first state in the nation to pass a police training and accountability measure in response to a national conversation about use of force and relationships between law enforcement and the communities they serve," said the I-940 campaign in a statement.
HB3003 also passed through the Washington House and Senate last March, which removes the defense of "malice" but keeps the "good faith" objective. This bill and initiative has similar wording and recommended policies to AB392.
California has also made some other recent peace-officer-related reforms. Last year, a bill was passed that requires cities to provide officer investigations in certain cases, such as use of force cases. In the past, these files have been confidential and California has one of the highest standards of confidentiality of police misconduct records, Attard explained.
"What we're seeing is a change in the tide, because there have been so many officer-involved shootings and deaths, public sentiment is moving to the position that officers have too much latitude for using force, and there should not be as much confidentiality around these issues," Attard said. "I think that law enforcement has had the upper hand in all of this, including confidentiality and the high standard for prosecution, and [as a result] there's a wave to try to bring that more in line with reasonableness."
This bill may be heard in a committee March 9, according to a legislative update on Feb. 7.