ARTS FORECAST Everybody loves a Hunky Jesus, a Foxy Mary, a too-cute Easter egg hunt, and of course the most elaborate bonnet competition this side of an Atlanta baptist church. That means the annual Sisters of Perpetual Indulgence's egg-stravaganza, which puts the SF freak in … er, Freakster. And this year, the Sisters' 40th anniversary, the beloved tradition will return to Dolores Park, Sun/21, noon-4pm. I am so eggcited, I am making terrible Easter pun(nie)s! And if you cannot get enough of those wacky nuns, hit up the Harvey Milk Photo Center in Dubose park for W.O.W.: Whimples of the World, an "exhibition celebrating the unique coronets and wimples (headdresses) worn by Sisters around the country and world, opening Wed/17.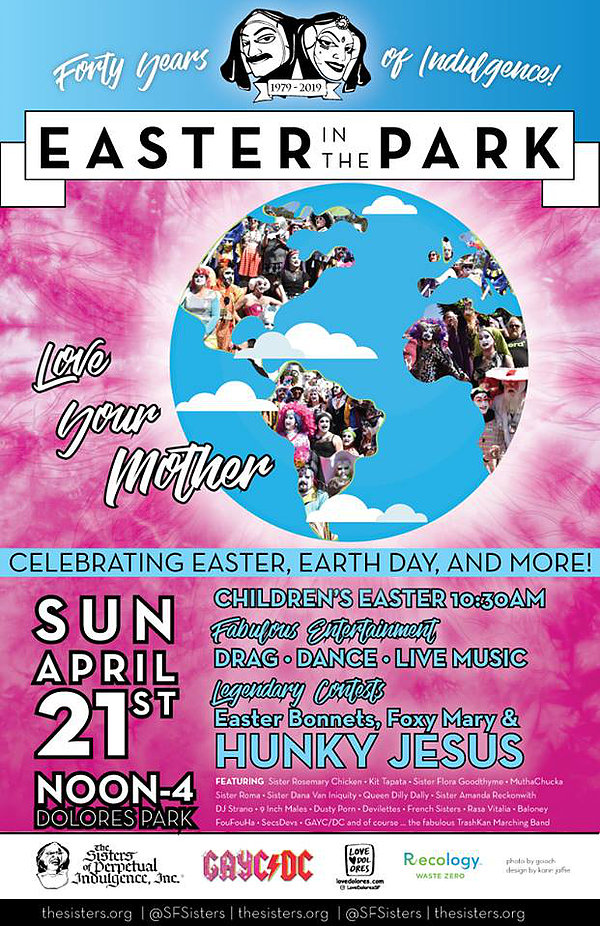 ——-
DISCOUNT SHOWS! Last week, I reviewed the excellent one-person show by Dazié Grego-Sykes at Exit Theatre call N—aroo. Now, Exit has announced that it is comping all performances of the show through April 27. That's right, you can see it for free! (You can still donate something, please support our local artists if you can!). People should see this show.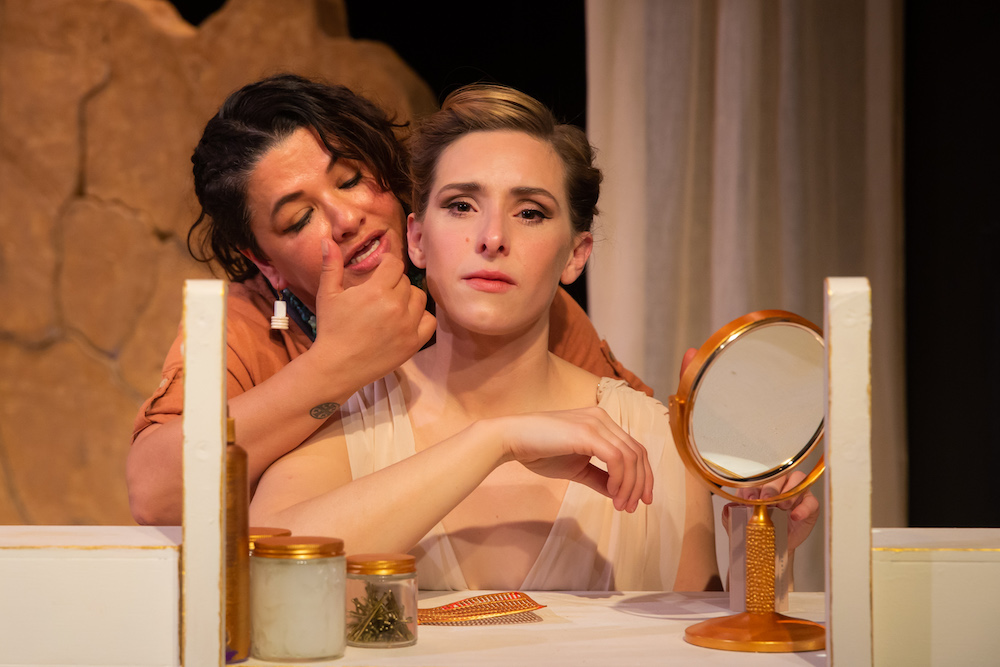 And here's a 25% off discount code to use for Theatre of Yugen's lovely-looking new Helen, running through April 27. Just enter code "FNF" at checkout, and go support this awesome institution, now celebrating  its 40th year. 
Finally, if you're in the mood for some #Resistance thought-provoking comedy, you might like The Great American Sh*t Show—two solo performances on the life in the Age of Trump, starring Brian Copeland (Not A Genuine Black Man, Waiting Period) and Charlie Varon (Rush Limbaugh in Night School, Rabbi Sam) at the Marin Center. Get $10 off the ticket price with the code "DemsRule." 
MORE UPCOMING ARTS EVENTS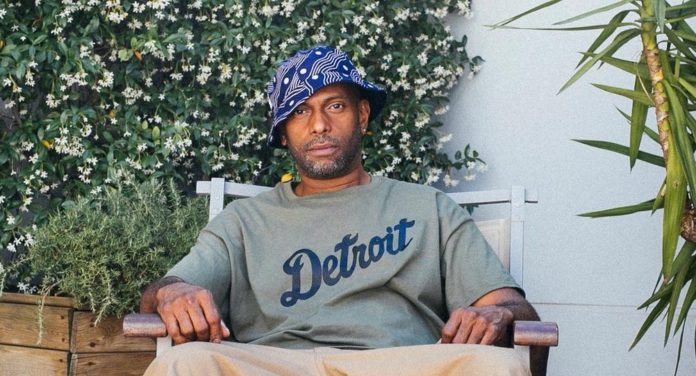 WED/17 NIGHTLIFE THEO PARRISH Detroit techno gets most of the hype, but Detroit house has been influential as well, looping angular samples of funk to create slow building aural landscapes that summon Black musical history into the present. It's an urban Zen kind of thing, but also supremely danceable. Theo's the sweet king, he's been doing this for more than two decades, and he'll be at the great weekly Housepitality party. 8pm-2am, $15. F8, SF. Tickets and more info here.
THU/18 ART WITH(OUT) WITH(IN) THE VERY MOMENT This new SF Arts Commission show is getting tons of hype, and looks pretty great: "Through the late 1960s and the 1980s, activism was a vital part of queer culture prompting visibility, pride, and kinship within the LGBTQ community. The growing HIV/AIDS epidemic spurred another wave of activism in the 1980s and 1990s that called for care and funds to cure the disease that killed many in the community. Curated by artist Margaret Tedesco, With(out) With(in) the very moment features artists who lived through these moments, creating works that have and continue to bear witness to the events that have shaped the community." Opening reception 6pm-8pm, free. SFAC galleries, SF. More info here. 
THU/18 STAGE UNDISCOVERED COUNTRY We Players present a neo-western love story, performed on the lovely Sunnyside Conservatory, derived from Shakespeare's Hamlet. "Cowboy outlaws Jack and Horace rob stagecoaches by day and recite Shakespeare by night. Jack is obsessed with cracking Hamlet's nutshell, and Horace will play any part to satisfy his eccentric leader. But Jack finds a new Shakespearean confidant in Aurelia, a rich widow with Jack's passion for the Bard. As the three lonely westerners sink into an unlikely love triangle, Jack sees a Ghost. Is it real? Or is it Jack's madness that tempts him into the Undiscovered Country?" Through May 19. Sunnyside Conservatory, SF. Tickets and more info here.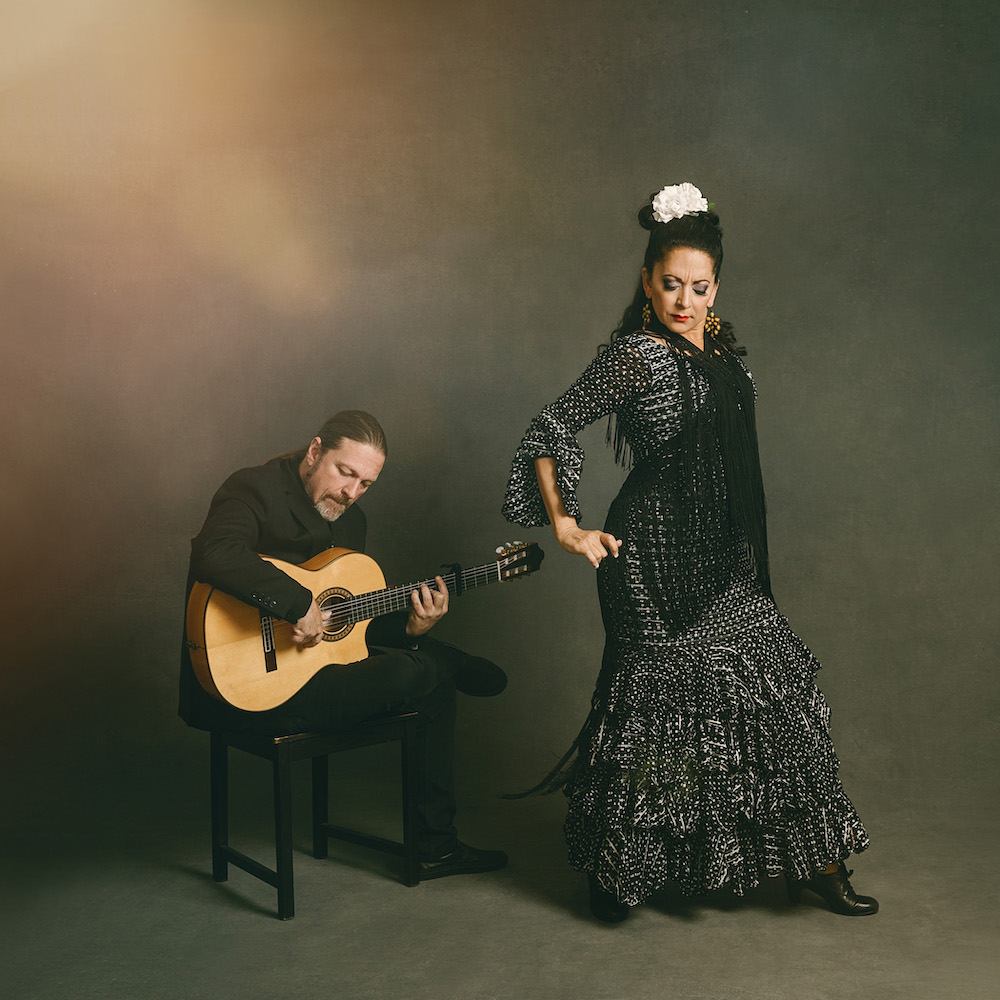 FRI/19 and SAT/20 DANCE CAMINOS FLAMENCOS: ENCRICIJADA I adore Yaelisa, the powerhouse leader of this fine ensemble, and this performance—featuring Antonio Sanchez, nephew of world-renowned Spanish virtuoso Flamenco guitarist, Paco de Lucia—seems as passionate as everything she does: "Encrucijada pushes each artist in the cast towards a camino or journey of their own inner boundaries at this time and place where their individual art is at a crossroads: the time in one's life when you choose between should and must. The planet is melting, the bees are dying, and the politicians are fighting, but we stand a fixed and ever solid barrier against despair and the negative, committed to discovery. Artists are united in the pursuit of happiness, of the joy in their art, of the sacrifices they make to push their own inner boundaries in directions or caminos that are unknown, risky, and frightening." 8pm, $25-$75. Fort Mason, SF. Tickets and more info here.
FRI/19 NIGHTLIFE BICYCLE DAY Commemorating the day Dr. Albert Hofmann intentionally took LSD for the first time after he had discovered it—and then rode his bicycle home—this annual affair is full of lysergic sights and wonders for all persuasions and ingestions. The Midway will feature some ace electronic music DJs, many of them longtime Bay Area favorites. 8pm-3:30am, $35. The Midway, SF. Tickets and more info here.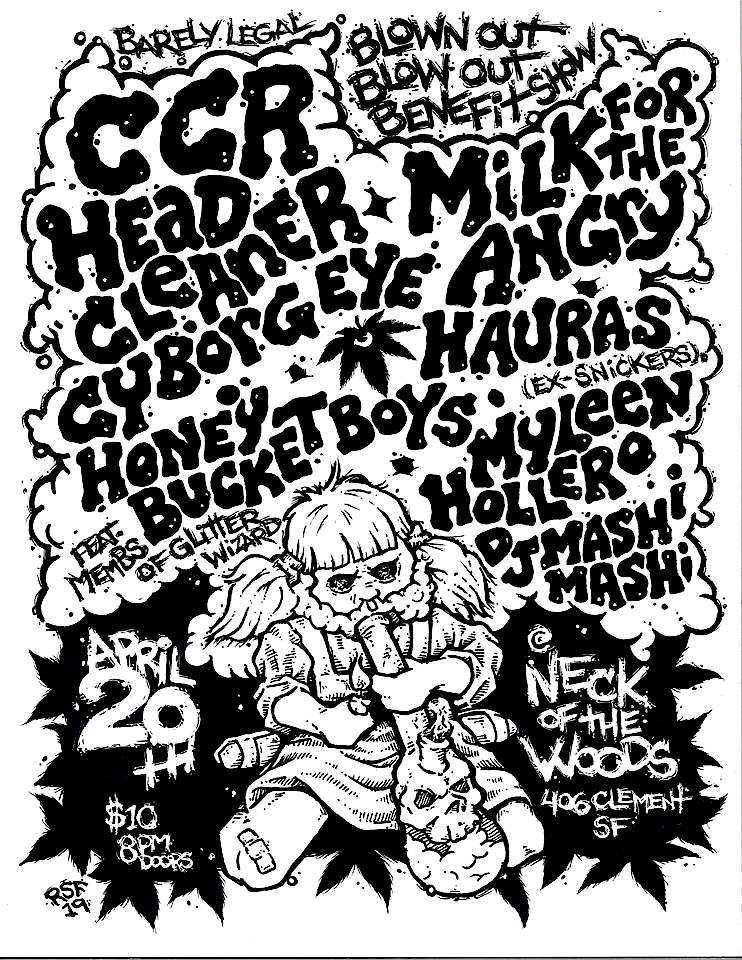 SAT/20 MUSIC BLOWN-OUT BLOWOUT BENEFIT SHOW CCR Headcleaner, Milk for the Angry, Cyborg Eye, and tons more play this 4/20 blow out at Neck of the Woods, raining money for Code for America's efforts to help people who have been snared in the prison system for low-level drug charges like possession expunge their records and get jobs and housing. Good stuff. 8pm-1:30am, $10. neck of the Woods, SF. Tickets and more info here. 
SUN/21 NIGHTLIFE DISCO DADDY'S 'PRINCE: THE EARLY YEARS" Celebrate the nubile purple one as he strums and funks his way through his early catalogue. DJ Bus Station John, our disco prince himself, selects choice cuts to fill the Eagle's dance floor (and your purple heart). 7pm, $7. SF Eagle. More info here.