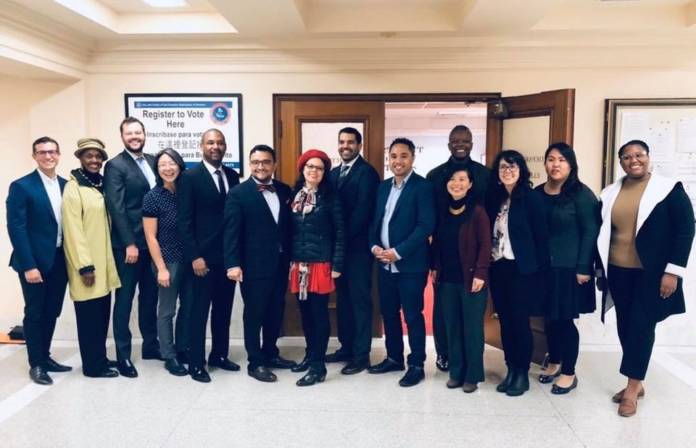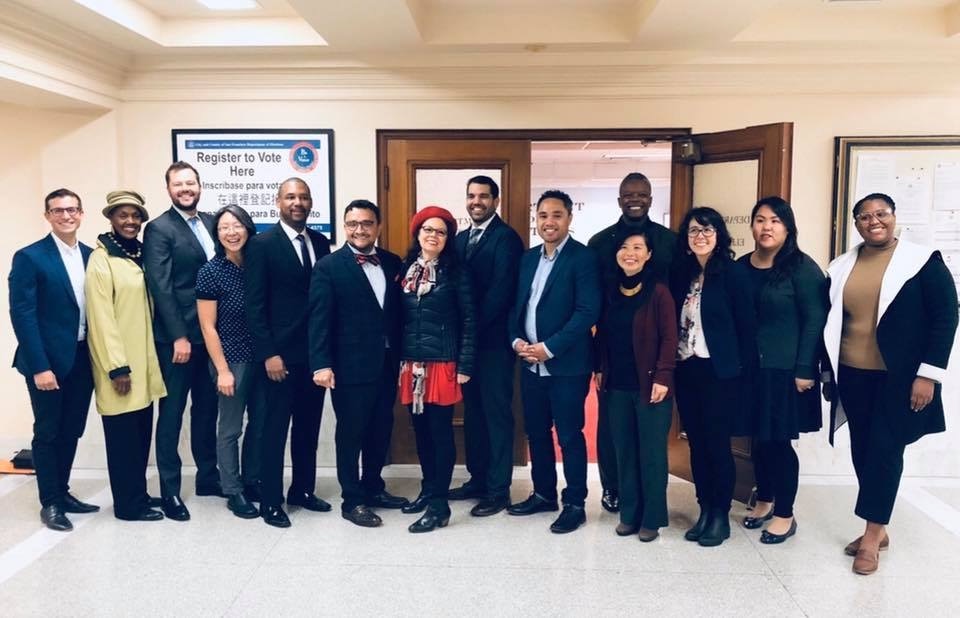 California will for once play a significant role in choosing the Democratic nominee for president, since the state has moved up its primary to March 3. But there's a lot else on that ballot too – including what will be a heated and high-stakes race for control of San Francisco's Democratic Party.
Voters elect 24 members of the Democratic County Central Committee every four years, and the people who win seats will decide not only the party's endorsement in the fall 2020 and fall 2022 supervisor races but in the 2023 race for mayor and district attorney.
So it's a big deal – and both a progressive slate and what appears to be a slate backed by the mayor and the real-estate industry are going to be competing for those seats.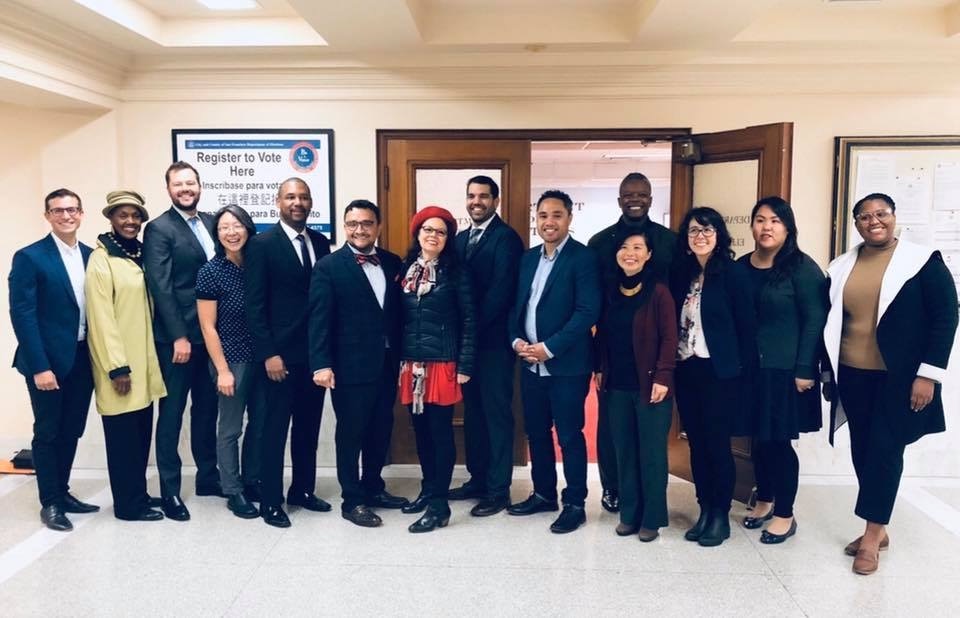 The deadline to file was 5pm Friday – and at that point, we got some surprises.
The progressive slate, known as the Social Justice Democrats, filed Dec. 2. It includes candidates from both Assembly districts who are supporting the current chair, David Campos.
But as the deadline approached, some candidates who hadn't been in the running, and who have high name-recognition, pulled the necessary papers.
The DCCC vote is, unfortunately, often about name recognition. Since most voters don't know all of the candidates (and they get to vote for 14 on the east side of town and 10 on the west), they tend to pick names they know.
That's why an organization that was once a starting point for party activists is now dominated by elected officials, former elected officials, and incumbents.
We can lament that all we want, but since the endorsement of the party is often a key factor in local elections, both the progressive and the conservative Democrats work hard to get a majority.
Four years ago, the party chair was Mary Jung, a lobbyist for the real-estate industry. Then the progressives won a majority, and now Campos runs the party.
(I know, it's crazy to use the term "conservative" to refer to any Democrats in San Francisco, and they like "moderate" better. I use the word because I think it's more accurate; the split is not over social issues but over economic issues, most particularly whether developers, tech companies, and the rich should pay more taxes, whether emerging tech industries should be tightly regulated, and whether the private market can solve the city's housing crisis. People who are against increased taxes and regulation and support private-sector market-based solutions to issues like housing and development are, by my definition, economic conservatives.)
It's always an uphill battle for progressives: the DCCC has 33 seats, but nine of them by law go to state and federal elected officials from San Francisco who are Democrats. That means Sen. Dianne Feinstein gets a vote; so do Reps. Nancy Pelosi and Jackie Speier, state Sen. Scott Wiener, and Assemblymembers Phil Ting and David Chiu, Lt. Gov. Eleni Kounalakis and Board of Equalization member Malia Cohen.
And other than Pelosi and Ting, who on contentious local issues either vote with the progressives or abstain, the "ex-officio" votes on endorsements and the party chair tend to go to the more conservative candidates.
It takes 17 votes to win a majority, and the conservatives start with seven. That means they only need to win ten of the elected 24 seats to control the party.
"We are at a real disadvantage," Campos told me.
At the filing deadline, we saw new candidates including:
Carole Migden, former state Senator; former Supervisor Vallie Brown; Sup. Ahsha Safai; Sheriff-elect Paul Miyamoto; appointed District Attorney Suzy Loftus; and former District Attorney candidate Nancy Tung. All of them have high name-recognition. All of them appear to be challenging the Social Justice slate.
At the same time, former Sup. John Avalos and Public Defender Mano Raju have filed, and will likely be part of the Social Justice slate.
I have heard plenty of criticism of the Social Justice slate, including from people who think it's too heavy on elected officials and not grassroots activists – and from some who say that a few members have not in the past voted with progressives on key endorsements.
But given the stakes and the challenges, Campos argues that the progressives have to line up candidates who can win.
(Lee Hepner just noted on Facebook: "You can be an elected official and still be grassroots. By the same token, you can be an unelected official and nothing more than a mouthpiece for corporate special interests.")
It's pretty clear that the Social Justice slate members have pledged to re-elect Campos. The first challenge, if they win a majority, will be around the re-election of Sup. Dean Preston and the D11 race between Sup. Ahsha Safai and former Sup. John Avalos.
Although the progressives won a majority four years ago, several members of that slate voted for Vallie Brown for supervisor and denied Preston the Party endorsement.
It's a situation the left is going to have to face, in this and other campaigns in the future: If you are a candidate who is elected with progressive support, if community activists go out of their way to help you raise money, to volunteer with your campaign, to walk precincts and help you get elected, do you have some fundamental responsibility not just to vote the progressive line on issues, but to use your position to help others who the progressives support get elected to office?
And how do the activists and voters hold these elected officials accountable?