Now that winter has finally arrived in SF, more or less, it makes sense that several new movies this week focus on nations sufficiently south of the equator that they're just entering summer months. However, you may not get a lot of escapist warmth out of their emphasis on political violence, ethnic strife, and marital doubts.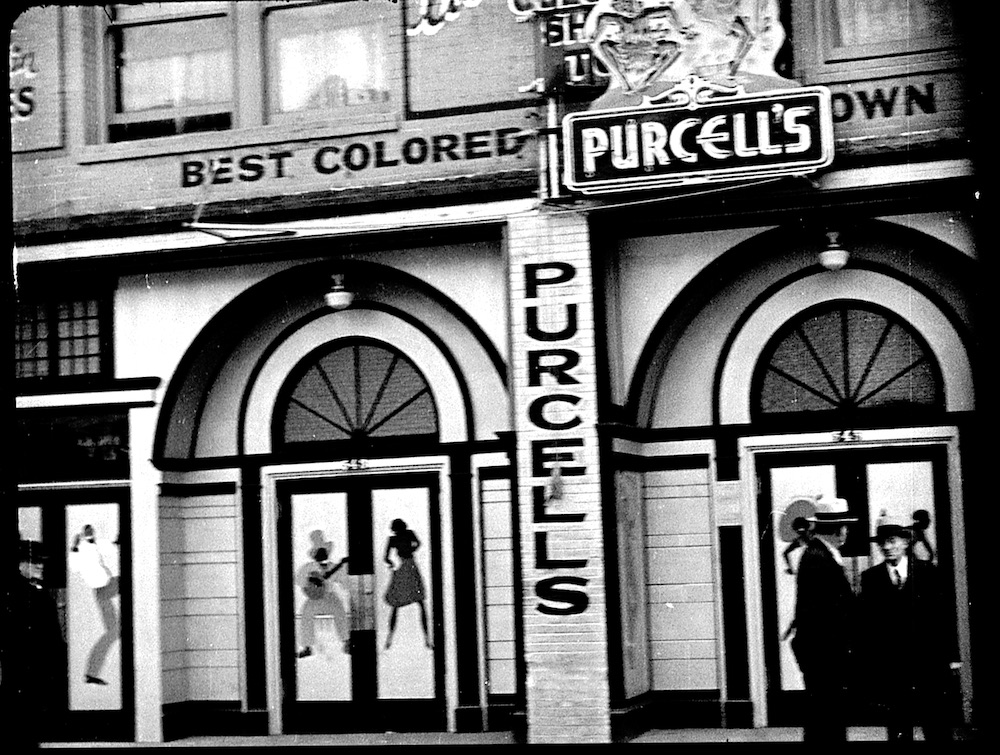 Meanwhile, there also are some online events of particular Bay Area interest, notably the 15th anniversary show for Lost Landscapes of San Francisco, streaming this Wed/16 at 5pm. Usually a theatrical event (at the Castro or elsewhere), this COVID-friendly program offers a chance for expats to watch long-distance, and it's free, though donations to the Prelinger Library are welcome. As usual, the "landscapes" will be a brand-new mix of archival materials from home movies to advertising clips, depicting SF life, sites and events from the 1910s through the 80s. Register for a viewing here.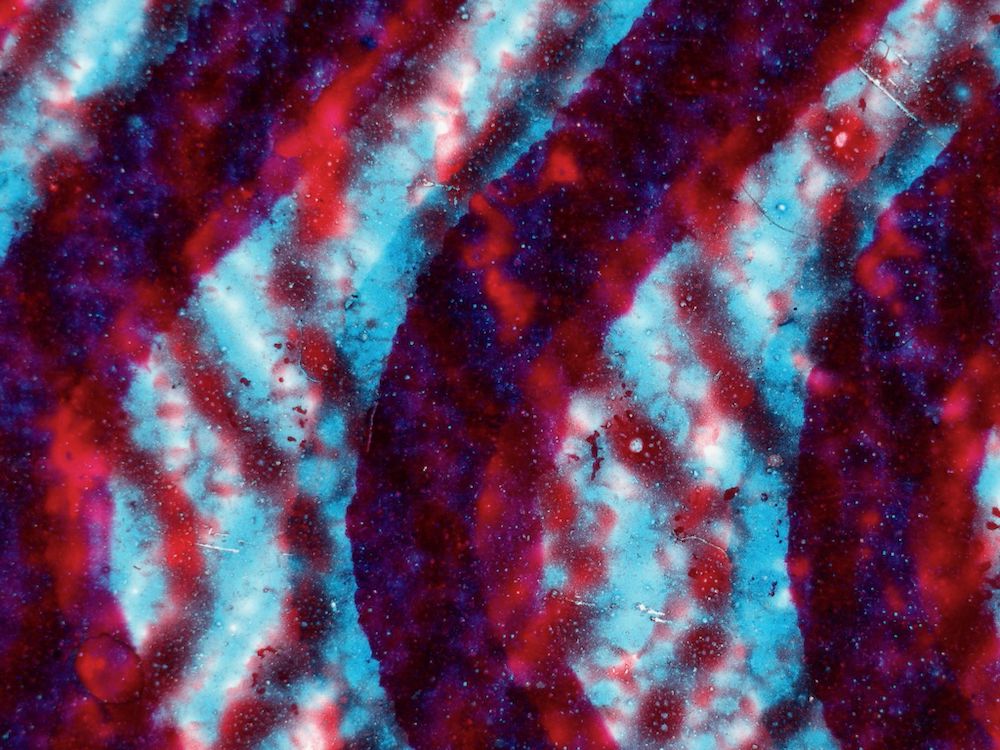 SF Cinematheque is also soldiering on during the shutdown, having just added a second, final program to its two-part online survey Commingled Containers: Echoes from the Bay. (You can see Part 1, traveling thru with eyes closed tight, here through January 10.) Covalences: works from the black hole film collective lab (more info here) consists of 13 short works by members of a West Oakland-based artists' community "focused on non-commercial photo image-making in the digital age," some of whom have already been forced to leave the area due to housing scarcity, and/or COVID-related issues. 
The largely 16mm films include silent B&W miniatures, an appreciation of local neon (Lauren Iverson's Super-8mm Luminous Experiences), and found footage as political commentary (Zack Parrinella's eyesore). Of particular interest in Nicky Tavares' Searching For Beauty In Student Loan Debt or At Least the Envelopes In Which It Comes, an almost cellular riot of blue & red patterns (which meld if you use anaglyph 3D glasses) accompanied by scarifying voicemail messages from debt collectors. This program is also available for viewing free through Jan. 10.
Not Bay Area-specific (though it includes filmmakers from Emeryville and San Jose) is Lunafest, a traveling festival platform for work by women makers. The seven shorts encompass animation, drama, comedy, and more, representing talents from L.A. to NYC to Tel Aviv. Rafael@Home is offering the program free (more info here) Tues/15-Tues/22, though ticket registration is required. 
New features of interest this week:
Funny Boy
Shyam Selvadurai's 1994 novel is considered a classic of both modern Canadian literature and one of the best artistic depictions of ethnic conflict in Sri Lanka. Now it's also easily the best film by Indo-Canadian director Deepa Mehta (Midnight's Children, the Fire/Earth/Water trilogy) in some time, although it's actually been somewhat controversial within the Tamil community it depicts.
Set and shot in Sri Lanka's largest city Colombo, her adaptation faithfully retains the viewpoint of Arjie Chelvaratnam (Arush Nand), who's raised in the material comfort of a wealthy Tamil family. But he's shamed as a "funny boy" for his somewhat effeminate ways, despite free-thinking Aunty Radha's (Agam Darshi) supportiveness. As a young man a decade later, Arjie (Brandon Ingram) finds respite from school bullies, then love, with Shehan (Rehan Mudannayake), a classmate whose westernized worldliness encompasses Oscar Wilde quotes and posters of androgynous British New Wave music stars. But they're on opposite sides of an escalating tensions between Tamil and Sinhalese communities. The narrative culminates in July 1983's murderous riots, which drive Arjie's family (as they did Selvadurai's) into exile, and would commence a 26-year civil war.
It's an effective mix of familiar coming-out personal drama and external political issues. But while generally praised, the film has raised objections likely to go over the heads of most western viewers—Tamils have taken considerable offense at the non-Tamil actors used and mangled Tamil language (though much dialogue here is in English). Mehta claims various factors prevented her from casting Tamil native speakers, including their problematic citizenship statuses and the taboo subject matter. (According to law, homosexual acts can still be punished by 10-20 years' imprisonment in Sri Lanka.) Funny Boy is currently streaming on Netflix. 
Assassins
While Funny Boy fictionalizes recent history, this new documentary by Ryan White (Ask Dr. Ruth, The Case Against 8) depicts recent events very much stranger than fiction. On February 17, 2017 Kim Jong-nam, the exiled older half-brother of North Korean despot Kim Jong-un, was accosted in the Kuala Lumpur airport. An hour later he was dead, having been smeared with the deadly VX nerve agent. 
It was pretty obviously an assassination orchestrated by the sibling ever-nervous about potential rivals to his power, though North Korea continues to deny that theory. Less explicable were the arrested perps: Two young women who thought they were participating in innocent "prank videos," and had no motive whatsoever for committing the crime they'd soon be facing the death penalty for. 
These supposed "femme fatale killers" turned out to be complete patsies—not that the Malaysian government, caught in an awkward political position, didn't want to blame them anyway. As amply documented in public social media and their own records, Indonesian emigre Siti Aisyah and Vietnamese one Doan Thj Huong had been "groomed" for several months by being paid to perform Candid Camera/Jackass-type "funny video" stunts for an alleged Japanese production company. In particular, they'd been persuaded to smear baby lotion on the faces of complete strangers, though neither thought this was particularly funny. Their "employers" turned out to be North Korean operatives who either fled the country or hid in that nation's embassy immediately after the deed was done. Meanwhile, the two women went about their daily business, completely oblivious to the fact that they'd done anything wrong, let alone lethal.
This straightforward true-crime story is absorbing, outlandish, and pathetic, because justice arrived so slowly for the accused—and not at all for their victim. The documentary ends, natch, with Kim Jong-un basking in the public admiration of President Trump, a man disinclined to be put off by something so trivial as state-sponsored murder. Assassins is currently available through Roxie Virtual Cinema and Rafael@Home. 
My Prince Edward
There's less traumatizing trouble afoot in this first feature by Hong Kong writer-director Norris Wong. Fong (Stephy Tang) works at a bridal shop in a shopping mall dedicated to such things; her live-in boyfriend Edward (Chu Pak-hong) works there too, as a wedding photographer. But their own path to matrimony seems to have stalled. When he does finally propose, she's realized she has an embarrassing problem: Unbeknownst to him, a decade earlier she'd agreed to a "sham marriage" with a mainlander stranger, for pay. They never even met, and she assumed a divorce had gone through, but in fact it hadn't. Adding to the crisis, her "husband" (Jin Kai-jie) now finally does show up, needing her to play the wife role so he can get a visa, get divorced, then marry his real fiancee. 
My Prince Edward may lose something in translation. Not just because Chinese politics provide an unspoken context, but because we may not fully grasp the cultural pressure towards marriage—particularly since Fong doesn't even seem to particularly like her prospective spouse. (Either of them.) She's a singularly sulky, unenthused heroine in a melancholy kinda-sorta comedy barely classifiable as a romcom. Instead, this debut feature, which has attracted a slew of awards nominations and a few wins at home, is ultimately more one woman's low-key quest for independence from societal expectations. It arrives on US DVD and digital formats Tues/15 from Cheng Cheng Films (more info here).