By Tom Temprano
JANUARY 16, 2015 — San Francisco's politicos and journalists are very clearly abuzz with speculation and rumors about the 2015 supervisorial race between recent D3 mayoral appointee Julie Christensen and (at this point only rumored candidates) Aaron Peskin and Cindy Wu.  For this week's column, I'm going to refrain from talking about how much I hate the mayor appointing his legislative check and balance (because I've already beaten that horse to death), and instead share a number of rumors I've already heard about the Supervisors races to follow in 2016 – races that will have the chance to reshape a majority of the board.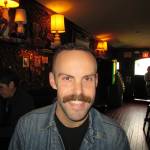 Prior to speaking about the races themselves, lets speculate about who will be running many of the races. Fresh off the heels of running the most energetic progressive campaign in years, David Campos' campaign manager for both his Assembly and supervisorial re-election bids, Nate Allbee, is purportedly putting together a slate of candidates to run for a number of 2016 seats. It also goes without saying that Nicole Derse, who ran Eric Mar's tough reelection bid in 2012 and David Chiu's Assembly race, will likely be at the helm of at least a few contests and that Enrique Pearce, the consultant behind Jane Kim's successful supervisorial races and the Run Ed Run campaign, will be tapped to run a few races for the mayor's preferred candidates.
Now that we know who might be behind the scenes, let's take a look at who could be out on the streets shaking hands and stumping for votes. In numerical order:
District 1: With Eric Mar termed out this is a key must-win for progressives. Names I have been hearing on people's wishlists include Board of Education member Sandra Fewer, current Mar aide Peter Lauterborn and San Francisco's finest firebrand Hene Kelly. I would also be shocked if Mar's challenger in 2012 and Association of Realtors darling David Lee didn't give it another go.
District 3: Keep in mind that whoever wins in 2015 will have to go before voters yet again the following year. I predict that the second place finisher in this year's race will be back at it the following year.
District 5: Supervisor London Breed just gained the pretty daunting title of Board president so anyone taking her on is going to face a steep test. That said, District 5 is supposed to be one of San Francisco's most progressive districts and I hear that a couple noted tenants activists are feeling up to the challenge.
District 7: For a while people have been speculating that Supervisor Norman Yee preferred to be a one-term supervisor but, given his ability to be a solid and principled swing vote who can work with those on the left as well as those in the center, I'm guessing that both sides of the aisle will be telling him to run for reelection and that he'll listen and seek another term. That won't stop those on San Francisco's far right from feeling that they could take out someone who has proved to be tenant-friendly and my guess is that his predecessor and current Feinstein staffer Sean Elsbernd will be getting calls urging him to give it a go.
District 9: With David Campos termed out (insert sad face here), this will be one of the city's most heavily contested and watched races. One of the biggest open secrets in San Francisco politics is the fact that Joaquin Torres, son of political heavyweight Art Torres and the mayor's Director of Neighborhood Services, has been preparing for this race for years. Things could get interesting among SF's moderates if Josh Arce, who works for the powerful Building Trades, decides to enter the race as well. All of that said, this is one of the (if not the most) progressive districts in town, so either of them is going to have a tough slog. I hear that progressives are starting to coalesce around Campos aide Hillary Ronen whose experience in his office as well as her years at La Raza Centro Legal would make her an incredibly strong candidate. Plus, Ronen is a mother, something that has been sadly lacking from the Board of Supes for years, which should resonate with voters in all-important Bernal Heights. Latino Democratic Club board member Edwin Lindo is also rumored to be eyeing a run.
District 11: This is another seat where we will sadly be losing a staunch progressive, John Avalos, and can't afford to let the seat swing to the right. A couple long-time progressive staffers names keep bubbling up to the top of the rumor pool– namely current Avalos aide Frances Hsieh and former Tom Ammiano district director and now SEIU 1021 Politic Director Kimberly Alvarenga.  D11 conversations also tend to include Gabriel Medina, the president of the Latino Democratic Club and Asha Safai, Avalos' main challenger back in 2008.
And there you have it – a fresh helping of rumors and speculation for your consumption. Now, the real fun begins. Have at it, comment trolls!