Ambitious sonic reach includes multicultural soul, rollicking boogie-woogie, experimental R&B, country crossovers, big brass, and Cuban classics.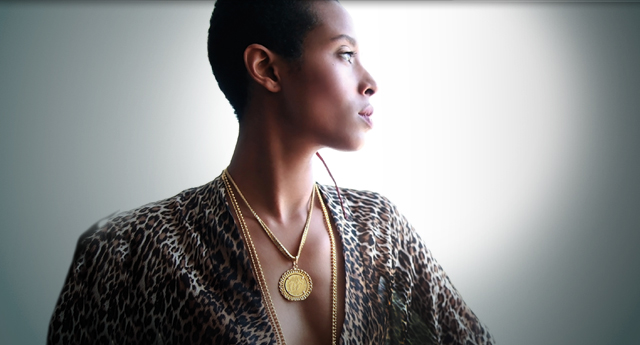 By Marke B.
ALL EARS  The 33rd annual installment of the SF Jazz Fest doesn't hit until June, but the recently announced lineup — as well as a feast of a summer season — already has me slavering. Tickets go on sale for members April 1, with more released for everyone on April 15, but it's good to go in with a well-prepped game plan, especially if you love discovering new music.
The Jazz Fest has always been a magnet for varied sound, but this year seems especially wide-eared and youthful. That may just be a result of the globalized musical times we're living in, and the renewed interest in experimental genre explorations — and I'm all for it.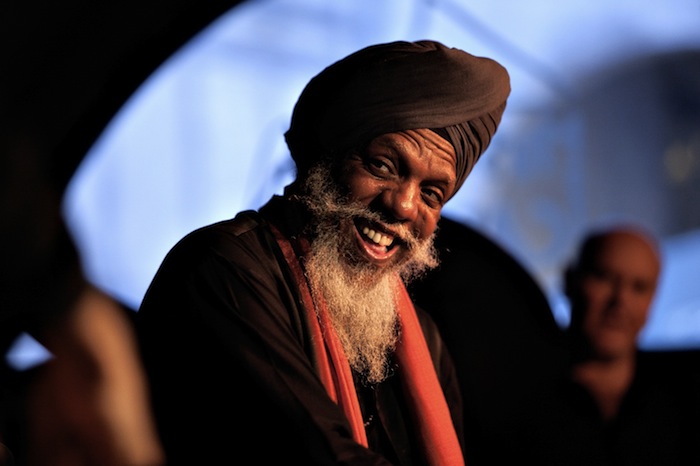 June 9-21 sees 43 SF Jazz Fest concerts at the SFJazz homebase and various venues. After that, the SFJazz Summer Sessions brings dozens and dozens more to the SFJazz center. Jazz Fest highlights for me include Ethiopian/Israeli singer Ester Rada, epic R&B experimentalists Robert Glasper Trio, Hammond B-3 organ legend Dr. Lonnie Smith, groovy young Texans Snarky Puppy, local pop-soul sensation Goapele, percussion wizard Pedrito Martinez, and a tribute to legendary Cuban pianist and composer Ernesto Lecouno.
https://www.youtube.com/watch?v=o71_puLLAe4
Oh, you'll get some classic swing (Jonathan Poretz), big brass (Brass Magic) boogie-woogie (Davina & The Vagabonds), acoustic guitar (Julian Lage and Chris Eldridge), gospel (Campbel Brothers, paying tribute to John Coltrane), and even a touch of country with Shelby Lynne, as well.
Then, after the Jazz Fest, the SFJAZZ Summer Sessions dive into 66 more shows, including my favorite Tuareg rock act Tinariwen, hypnotic chanteuse Paula West, brilliant Malian guitarist Vieux Farka Touré, "the Jimi Hendrix of the ukulele" Jake Shimabukuro, and an incredibly intriguing "Great Americas Songbook" series, that focuses not just on the influence of jazz in and from the United States, but both of the American contents — including the rest of the Northern one.
I am freaking out about all of  the "Great Americas Songbook" performances, but am especially excited about the Afro-Brazilian candombelé music of 20-piece brass and percussion act Orkestra Rumpilezz from Bahia, Brazil, and La Santa Cecilia, the supremely lovely, Grammy-winning blues-rock LA act.
Check out the insane lineups for both the 33rd Annual SF Jazz Fest and the Summer Sessions in the press release below, and get those jazz engines revvin':
SFJAZZ Announces Programming for 33rd San Francisco Jazz Festival & Summer Sessions Concert Series
Festival Runs June 9-June 21, 2015
2015 Summer Sessions Concert Series Runs July 16-August 23, 2015
Festival Highlights – Snarky Puppy, Tribute to Ernesto Lecouno with Chucho Valdes, Gonzalo Rubalcaba & Michel Camilo, Julian Lage and Chris Eldridge, Goapele, Shelby Lynne, Campbell Brothers, John Scofield Quartet with John Medeski, Robert Glasper Trio, Wil Blades & Dr. Lonnie Smith, Pedrito Martinez
Summer Sessions Highlights – Antonio Sanchez Plays Birdman, Los Van Van, Buddy Guy, Jake Shimabukuro, Ann Hampton Callaway, Catherine Russell, Kim Nalley,
Paula West, Natalia Lafourcade, La Santa Cecilia, Chavela Vargas, Flaco Jimenez, Gordon Goodwin's Big Phat Band, Clayton/Hamilton Jazz Orchestra, Tommy Igoe Groove Conspiracy, Jorge Drexler, Susana Baca, Meklit, Tinariwen, Vieux Farke Toure, Ethan Iverson, Brass Magic, Con Brio, SFJAZZ Film Week
Tickets and information, www.sfjazz.org
(San Francisco, CA, March 19, 2015) – SFJAZZ today announced summer programming for the 33rd San Francisco Jazz Festival running June 9 to June 21, 2015 and the Summer Sessions concert series running July 16 to August 23, 2015.
The San Francisco jazz Festival will present 43 concerts over 13 days and Summer Sessions will present 66 shows over 38 days with an eclectic lineup of legendary performers and up-and-coming artists from around the Bay Area and the world. Performances will take place at the SFJAZZ Center's Robert N. Miner Auditorium, Joe Henderson Lab, and Davies Symphony Hall.
Festival and Summer Sessions tickets go on sale to the public on Wednesday, April 15 at 11:00AM PST and to SFJAZZ Members on Wednesday, April 1 at 11:00AM PST.
33rd San Francisco Jazz Festival Programming
The 33rd San Francisco Jazz Festival will kick off with a free admission celebration at the outdoor Proxy space in Hayes Valley on Tuesday, June 9 from 5:00pm to 10:00pm. This exciting evening will feature live music from Brass Magic, Gaucho, plus a beer garden, videos, and food trucks. Proxy is located along Octavia Street between Hayes Street and Fell Street.
One of the hottest jazz/R&B bands on the planet and winner of the 2013 Grammy for Best R&B Performance Snarky Puppy will start off the Festival with a four-night run in the Miner Auditorium June 10-13. A Brooklyn-based collective that grew out of the celebrated jazz program at the University of North Texas, Snarky Puppy plays what it likes to call "music for your brain and booty." Led by bassist and composer Michael League, Snarky Puppy plays fresh groove music that smartly balances composition and improvisation, mixing rich jazz harmonies, raw funk and ripping electric guitar.
The virtuoso guitar duo of Julian Lage and Chris Eldridge will perform in the Joe Henderson Lab Wednesday, June 10 and Thursday, June 11. A pair of guitar masters from the worlds of bluegrass and jazz comes together to celebrate the legacy of American acoustic music and its roots in improvisation. This inspired collaboration led to the release of their debut album, Avalon.
Bay Area vocalist Tiffany Austin performs The Music of Hoagy Carmichael Friday, June 12 in Joe Henderson Lab. On June 13, Quinn DeVeaux & The Blue Beat Review plays the Joe Henderson Lab. With his ironclad band, the Blue Beat Review, Quinn has emerged as a modern soul master, combining the influences of Bo Diddley, Ray Charles and Mississippi John Hurt.
Oakland-born soul singer Goapele makes her headlining debut as she returns to the SFJAZZ Center on Sunday, June 14, following her show-stopping appearances with comic superstar Dave Chappelle last year at the Center.
A soulful and charismatic singer in the mold of the great crooners Tony Bennett, Mel Torme and Bobby Darin, Bay Area vocalist Jonathan Poretz makes his Joe Henderson Lab debut on June 14 performing the swinging, ever-hip songbook of Frank Sinatra.
A sublime singer and songwriter whose all-encompassing musical view transcends the "country music" label, Shelby Lynne performs her album I Am Shelby Lynne in its entirety at SFJAZZ on Monday, June 15 showcasing the deeply emotive songs and voice that won her the Grammy for Best New Artist in 2001.
Led by Bay Area multi-instrumentalist Smith Dobson V of the renowned Dobson jazz family, Prez Kids on June 15 in the Joe Henderson Lab will play the music of the tenor saxophone giant Lester Young.
Davina & The Vagabonds on June 16 has carved their own niche in the blues world with their high-energy live performances and rollicking compositions that combine elements of boogie-woogie, ragtime, early rock and Basin Street, anchored by the prodigiously talented pianist and singer Davina Sowers.
Last December's celebration of John Coltrane's immortal masterpiece, A Love Supreme, continues into the summer, as the acclaimed gospel stars Campbell Brothers interpret Coltrane's devotional suite on Tuesday, June 16.
Legendary guitarist John Scofield has assembled a Quartet featuring four of today's leaders in jazz – keyboardist John Medeski, bassist Ben Street, and drummer Bill Stewart to perform two shows on Wednesday, June 17.
A rising star on the international jazz scene, Italian-born bassist Giulia Valle honed her jazz chops with American masters such as Jason Lindner, Jeff Williams and Gerald Cleaver and she returns to the Joe Henderson Lab with her working band featuring some of Spain's most in-demand musicians on June 17 and 18.
Following her two sold-out shows last summer, Ethiopian/Israeli Ester Rada will perform music from her new full-length release, Ester Rada, weaving a spell of multi-cultural grooves on June 18.
With the blockbuster success of his two Black Radio releases with his electrified Experiment project and the 2013 Grammy award for Best R&B Album, Robert Glasper is one of modern jazz's most forward-thinking pianists and composers. He returns to the setting that defined his musical approach, the acoustic trio. He will perform four shows over two nights, June 19 and 20, celebrating his new Blue Note album, Covered.
One of the most acclaimed and successful bands to emerge from South Africa in recent years, Freshlyground blends the infectious kwela style and musical traditions from Zimbabwe and Mozambique with elements of pop, jazz, blues and indie rock in the Joe Henderson Lab on June 19.
The Festival's final weekend features an exclusive multi-generational Hammond B3 Organ Summit in the Joe Henderson Lab. The Bay Area's organ master Wil Blades will join his mentor and legendary organ innovator Dr. Lonnie Smith on Saturday, June 20 and Sunday, June 21 for five exclusive performances.
SFJAZZ is proud to present a truly exclusive performance at Davies Symphony Hall to close out the Festival on Sunday, June 21 with a Tribute to Ernesto Lecuona featuring Chucho Valdés, Gonzalo Rubalcaba, Michel Camilo. This only in San Francisco performance is a monumental gathering of the three greatest living Caribbean pianists, brought together in tribute to virtuoso pianist and composer Ernesto Lecuona, renowned as one of the most important and influential figures in Cuban music. The composer is the subject of Playing Lecuona, a new documentary film featuring appearances by Valdés, Rubalcaba and Camilo, who reunite for this show performing solo, in duo and as a trio in an acoustic, unamplified setting.
Also, on Sunday, June 21 at SFJAZZ Center, the daringly inventive Cuban percussionist Pedrito Martinez brings his powerful group back to San Francisco.
Summer Sessions Concert Series Programming
SFJAZZ brings soulful, swinging and diverse musical themes for the 2015 Summer Sessions concert series. The series presents thematic programming around the "Great Americas Songbook" the canon of the most important and most influential music, songs, and songwriters from around the world including North America, Mexico, and Big Bands, plus artists from Mexico, South America, Puerto Rio, Cuba, Hawai'i, Mali, and Spain. A selection of great films, from the 2015 Best Picture Oscar winner to 1920s silent classics, is presented for the inaugural SFJAZZ Film Week, each with an accompanying live component.
SFJAZZ is proud to present three nights of music at Davies Symphony Hall during summer sessions. Legendary superband Los Van Van performs on Friday, August 14 and is the most popular and influential musical act to emerge from Cuba since the revolution, bringing the irresistible timba rhythms of Havana.
Guitarist, Grammy winner and Rock & Roll Hall of Fame inductee Buddy Guy hits the stage on Saturday, August 15 and remains an iconic force whose music defines the searing, uninhibited soul of the blues.
Widely recognized as "the Jimi Hendrix of the ukulele," Jake Shimabukuro is a world-renowned virtuoso performer whose concerts leave audiences awed, dazzled and delighted. Jake performs solo and with a bassist on Sunday, August 16.
Great Americas Songbook: Great American Songbook
Kicking off the Great Americas Songbook themed week, this collection of artists and repertoire focuses on the breadth of American popular song, from the New Orleans tradition of Louie Armstrong to the social consciousness of Bob Dylan.
One of the greatest living interpreters of the Great American Songbook, Tony Award nominated vocalist and composer Ann Hampton Callaway presents her tribute to Sarah Vaughan on July 16.
Captivating vocalist Catherine Russell pays tribute to the legendary Louis Armstrong over four nights, July 16-19, in the Joe Henderson Lab.
San Francisco vocalist Kim Nalley and her dramatic presence, stylistic breadth, and technical skill will pay a fitting tribute to the legendary Billie Holiday, in her own signature show, The Heart of Lady Day, on July 17.
On July 18, Paula West presents a loving tribute to the work of songwriter and cultural icon Bob Dylan, whose timeless songs have been freshly re-imagined as perfect vehicles for Paula West's velvet voice and irresistible sense of swing.
Who better to celebrate the suave, swinging music of the late Nat King Cole than his gifted younger brother, Freddy Cole? On July 19, a living link to the golden age of the Great American Songbook, the sublimely soulful vocalist and pianist Freddy Cole pays tribute to the legacy of his late, legendary brother.
Great Americas Songbook: Mexico
The rich musical traditions of Mexico are highlighted, expressed from the unique perspectives of both native Mexican artists and Mexican-American musicians. "Mex I Am at SFJAZZ" is presented by SFJAZZ, the Consulate General of Mexico in San Francisco, and Mexico's National Council for Culture and Arts (CONACULTA).
A three-time Latin Grammy winner and the most celebrated singer to emerge from the Mexican pop scene in recent years, Natalia Lafourcade presents the West Coast premiere of material from her new album, Hasta La Raíz, on July 23.
2014 Grammy winner La Santa Cecilia is on a meteoric rise as one of the most visible and celebrated Latin bands to emerge from the L.A. music scene in recent years, bringing universal songs of love, loss and heartbreak to audiences worldwide and to SFJAZZ on July 24.
Tania Libertad presents her loving tribute to influential vocalist Chavela Vargas whose songs of defiance and triumph broke down borders throughout the Americas for two shows on July 25.
The foremost living ambassador of Tex-Mex music, accordionist Flaco Jiménez has transcended the limits of the conjunto style, collaborating with artists including the Rolling Stones and Carlos Santana. Joining Flaco is 12-string guitarist Max Baca as they celebrate their new album, Legends & Legacies.
Great Americas Songbook: Big Bands
Four of the finest large ensembles in jazz gather to celebrate the enduring vitality and flexibility of the Big Band format, performing music ranging from Thelonious Monk and Count Basie to Steely Dan.
Led by the award-winning pianist, saxophonist, composer and arranger Gordon Goodwin, the Big Phat Band is a roaring Los Angeles outfit whose newest release, Life In the Bubble, won the 2015 Grammy for Best Large Jazz Ensemble Album and performs a rare Bay Area concert on July 30.
Co-led by three master musicians, saxophonist Jeff Clayton, bassist John Clayton and drummer Jeff Hamilton, the Clayton/Hamilton Jazz Orchestra performs on July 31 and has carried on the tradition of Count Basie and Thad Jones as one of the finest working big bands in the world, soon celebrating their 30th anniversary.
A far-ranging pianist and arranger who's worked with Miles Davis, Freddie Hubbard, and Steely Dan, John Beasley leads MONK'estra a smashing 16-piece big band that captures the spirit of Thelonious Monk's singular music in fresh arrangements flavored with hip-hop, Afro-Cuban rhythms, and atmospheric colors.
Led by one of the most in-demand drummers in the world, Tommy Igoe Groove Conspiracy features the Bay Area's finest instrumentalists, including members of Pacific Mambo Orchestra, Tower of Power, and the Doobie Brothers. They perform the music of pop giants Steely Dan on August 2.
Great Americas Songbook: Central and South America
Artists representing Brazil, Venezuela, Honduras, Uruguay, Puerto Rico and Peru and a diversity of musical approaches mark this week of music from Central and South America.
Rising Afropop Star, guitarist Aurelio performs on August 6 and is the primary artist bringing the African and Carribean musical traditions of the exiled Garifuna people to the international stage.
The great Brazilian saxophonist Mauro Senise joins longtime collaborator, acclaimed pianist Gilson Peranzzetta, in the Joe Henderson Lab on August 6 as they bridge the worlds of Brazilian music, jazz, and classical.
The 20-piece brass and percussion juggernaut Orkestra Rumpilezz from Bahia, Brazil, mixes rhythms from the Afro-Brazilian candombelé tradition with the influence of American big band jazz on August 7.
A world-class pianist and member of the SFJAZZ Collective, Venezuelan Edward Simon presents his supremely inventive trio with bassist Joe Martin and drummer Adam Cruz in the Joe Henderson Lab on August 7 and 8.
Oscar and Latin Grammy winning Uruguayan singer/songwriter Jorge Drexler, best known for his theme music to the film Motorcycle Diaries, returns to SFJAZZ on August 8 following his sold-out Season 2 show.
Former SFJAZZ Resident Artistic Director master percussionist and educator John Santos and his sextet presents a multi-media homage to renowned photojournalist Frank Espada featuring poet, author and Espada's son Martin Espada, spoken word, and dance on the afternoon of August 9.
Latin Grammy winning singer Susana Baca is the greatest living proponent of the Afro-Peruvian musical tradition that defines the African influence on Latin America and makes a rare Bay Area appearance at SFJAZZ on the evening of August 9.
Sounds of Africa
Artists that encompass the diversity of Mali's musical scene and a Bay Area-based Ethiopian singer/songwriter highlight this week devoted to the music of Africa.
Virtuoso Malian musician Bassekou Kouyate and his Ngoni Ba is a breathlessly exciting group combining the energy of a rock band with the call-and-response of a gospel ensemble. They return to SFJAZZ on August 13.
The beguiling Ethiopian-born American singer/songwriter and TED fellow Meklit performs on August 14 with her floating melodies and dancing grooves drawing on sources as varied as East African music, Nina Simone, and Joni Mitchell.
An amalgam of Berber, Arab and African influences, plus Western blues and psychedelic rock, Malian Toureg band Tinariwen creates trance music with attitude for two shows on August 15.
Son of Malian music legend Ali Farka Touré, guitarist and singer Vieux Farka Touré has transcended his family legacy to become a true world music superstar and performs on August 16.
Over four nights, the Joe Henderson Lab will open up the dance floor to present a mix of bands in a high-energy setting. The incendiary Bay Area band Brass Magic transcends the New Orleans concept of a brass ensemble on August 13. Los Angeles-based Joomanji on August 14 freely mixes live instruments and soulful vocals with samplers and live production to create an invigorating blend of jazz, hip-hop and R&B. Fronted by magnetic singer Ziek McCarter, Con Brio is the most electrifying soul/funk/R&B band on the scene, combining timelessly funky grooves with tight horns and blazing guitar on August 15. The Bay Area's finest ensemble dedicated to the infectious Brazilian style called forró, Dona Francisca promises a dance party experience like no other on August 16.
Film + Music
A selection of great films, from the 2015 Best Picture Oscar winner to 1920s silent classics, is presented for this inaugural SFJAZZ Film Week, each with an accompanying live component.
Biographer and widow of dance icon Gene Kelly, Patricia Ward Kelly celebrates the life of the man who created some of the most memorable moments in film history with a Tribute to a Legend – Gene Kelly: The Legacy on August 20.
On Thursday, August 21 at 4:00pm, SFJAZZ will show An American In Paris, Vincente Minnelli's Oscar-winning 1951 musical stars the immortal Gene Kelly and George Gershwin's timeless music. The event will also feature a Q&A with Kelly's widow Patricia Ward Kelly after the screening.
On Friday, August 21, SFJAZZ will screen 'Round Midnight based loosely on the life of expatriate jazz legend Bud Powell, Bertrand Tavernier's Oscar-winning 1986 film stars real-life legends Dexter Gordon, Herbie Hancock and Bobby Hutcherson.
Drummer Antonio Sanchez will present two performances/screenings of the live score of 2015 Best Picture Oscar Winner Birdman or (The Unexpected Virtue of Ignorance) on Saturday, August 22. Sanchez will also perform with his group Migration in the Joe Henderson Lab on Sunday, August 23.
The Bay Area's Club Foot Orchestra will perform live scores for Buster Keaton's Sherlock Jr. & One Week plus animated short films on Sunday, August 23 for two shows at 3:00pm and 5:30pm.
For Sunday's evening screening on August 23 at 9:30pm, Bay Area bassist Liza Mezzacappa's avantNOIR project will accompany a screening of John Huston's iconic 1941 adaptation of Dashiell Hammett's The Maltese Falcon starring Humphrey Bogart.
Best known as pianist for jazz outlaws The Bad Plus, Ethan Iverson turns the Joe Henderson Lab into a piano lounge, with cocktails and songs by request for three nights from Thursday, August 20 to Saturday, August 22.
33rd San Francisco Jazz Festival & 2015 Summer Sessions Listings
Tickets and information, www.sfjazz.org, 866-920-5299.
San Francisco Jazz Festival Kickoff Celebration, Proxy Space, Hayes Valley
Tuesday, June 9, 5:00pm-10:00pm, Free
Brass Magic, Gaucho, Beer Garden, Videos
Grammy Winning Grooves
Snarky Puppy
Wednesday, June 10 – Friday, June 12, 7:30pm, $25/40/50
Saturday, June 13, 7:30pm, $30/45/65
SFJAZZ Center's Miner Auditorium
Virtuoso Guitar Duo
Julian Lage and Chris Eldridge
Wednesday, June 10 – Thursday, June 11, 7:00pm & 8:30pm, $35
Joe Henderson Lab
The Music of Hoagy Carmichael
Tiffany Austin
Friday, June 12, 7:00pm & 8:30pm
Joe Henderson Lab
Rhythm and Soul
Quinn DeVeaux & The Blue Beat Review
Saturday, June 13, 7:00pm & 8:30pm
Joe Henderson Lab
$25
The Music of Frank Sinatra
Jonathan Poretz
Sunday, June 14, 7:00pm & 8:30pm
Joe Henderson Lab
$25
Goapele
Sunday, June 14, 7:30pm
SFJAZZ Center's Miner Auditorium
$25/40/50
I Am Shelby Lynne
Shelby Lynne
Monday, June 15, 7:30pm
SFJAZZ Center's Miner Auditorium
$25/45/65
The Music of Lester Young
Smith Dobson's Prez Kids
Monday, June 15, 7:00pm & 8:30pm
Joe Henderson Lab
$25
Boogie & Blues
Davina & The Vagabonds
Tuesday, June 16, 7:00pm & 8:30pm
Joe Henderson Lab
$30
A Love Supreme
Campbell Brothers
Tuesday, June 16, 7:30pm
SFJAZZ Center's Miner Auditorium
$25/45/65
John Scofield Quartet featuring John Medeski, Ben Street & Bill Stewart
Wednesday, June 17, 7:00pm, $30/55/80
9:30pm, $30/50/75
SFJAZZ Center's Miner Auditorium
Spanish Bass Virtuoso
Giulia Valle
Wednesday, June 17, 7:30pm & 9:00pm, $25
Thursday, June 18, 7:00pm & 8:30pm, $25
Joe Henderson Lab
Cross-Cultural Soul
Ester Rada
Wednesday, June 18, 7:30pm
SFJAZZ Center's Miner Auditorium
$25/40/60
New Album Release
Robert Glasper Trio
Friday, June 19, 7:00pm, $30/50/70
9:30pm, $25/40/60
Saturday, June 20, 7:00pm, $30/55/80
9:30pm, $30/50/70
SFJAZZ Center's Miner Auditorium
South African Stars
Freshlyground
Friday, June 19, 7:30pm & 9:00pm
Joe Henderson Lab
$35
Hammond Organ Summit
Wil Blades Trio featuring Dr. Lonnie Smith
Saturday, June 20, 7:00pm, 8:30pm, 10:00pm, $45
Sunday, June 21, 7:00pm & 8:30pm, $35
Joe Henderson Lab
Cuban Percussion Master
Pedrito Martinez
Sunday, June 21, 7:30pm, $25/40/50
10:00pm, $20/35/45
SFJAZZ Center's Miner Auditorium
Tribute to Ernesto Lecuona
Chucho Valdés, Gonzalo Rubalcaba, Michel Camilo
Sunday, June 21, 8:00pm
Davies Symphony Hall
$25/55/75/95/125
Summer Sessions Listings
The Sarah Vaughan Project
Ann Hampton Callaway
Thursday, July 16, 7:30PM
SFJAZZ Center's Miner Auditorium
$30/50/70
The Music of Louis Armstrong
Catherine Russell
Thursday, July 16, Friday, July 17, Sunday, July 19, 7:00pm & 8:30pm, $30
Saturday, July 18, 7:00pm & 8:30pm, $40
Joe Henderson Lab
The Music of Billie Holiday
Kim Nalley
Friday, July 17, 7:30pm
SFJAZZ Center's Miner Auditorium
$25/40/60
The Music of Bob Dylan
Paula West
Saturday, July 18, 7:30PM
SFJAZZ Center's Miner Auditorium
$30/50/70
The Music of Nat King Cole
Freddy Cole Quartet
Sunday, July 19, 7:30pm
SFJAZZ Center's Miner Auditorium
$30/50/70
Songs of Agustín Lara
Natalia Lafourcade
Thursday, July 23, 7:30pm
SFJAZZ Center's Miner Auditorium
$25/40/50
La Santa Cecilia
Friday, July 24, 7:30pm
SFJAZZ Center's Miner Auditorium
$25/40/50
Songs of Defiance & Triumph
Tania Libertad – A Tribute to Chavela Vargas
Saturday, July 25, 7:00pm, $30/45/65
9:30pm $25/35/55
SFJAZZ Center's Miner Auditorium
Tex-Mex Superstars
Flaco Jiménez and Max Baca
Sunday, July 26, 7:30pm
SFJAZZ Center's Miner Auditorium
$25/35/55
Big Band Innovations
Gordon Goodwin's Big Phat Band
Thursday, July 30, 7:30pm
SFJAZZ Center's Miner Auditorium
$30/50/70
L.A. Treasures
Clayton-Hamilton Jazz Orchestra
Friday, July 31, 7:30pm
SFJAZZ Center's Miner Auditorium
$30/50/70
Thelonious Monk Legacy
John Beasley's MONK'estra
Saturday, August 1, 7:30pm
SFJAZZ Center's Miner Auditorium
$30/50/70
The Music of Steely Dan
Tommy Igoe Groove Conspiracy
Sunday, August 2, 7:30pm
SFJAZZ Center's Miner Auditorium
$25/40/60
Rising Afropop Star
Aurelio
Thursday, August 6, 7:30pm
SFJAZZ Center's Miner Auditorium
$25/35/45
Brazilian Jazz Duo
Gilson Peranzzetta & Mauro Senise
Thursday, August 6, 7:00pm & 8:30pm
Joe Henderson Lab
$25
Brazilian Brass & Percussion
Orkestra Rumpilezz
Friday, August 7, 7:30pm
SFJAZZ Center's Miner Auditorium
$30/45/65
Art of the Trio
Edward Simon Trio
Friday, August 7 – Saturday, August 8, 7:00pm & 8:30pm
Sunday, August 9, 7:00pm & 8:30pm
Joe Henderson Lab
$30
The Motorcycle Diaries
Jorge Drexler
Saturday, August 8, 7:30pm
SFJAZZ Center's Miner Auditorium
$30/50/70
A Tribute to Frank Espada
John Santos & Friends
Sunday, August 9, 2:00pm
SFJAZZ Center's Miner Auditorium
$25/45/65
Afro-Peruvian Vocalist
Susana Baca
Sunday, August 9, 7:30pm
SFJAZZ Center's Miner Auditorium
$25/35/50
Malian Master Musicians
Bassekou Kouyaté & Ngoni Ba
Thursday, August 13, 7:30pm
SFJAZZ Center's Miner Auditorium
$25/45/65
Future Brass
Brass Magic
Thursday, August 13, 8:30pm & 10:00pm
Joe Henderson Lab
$15
Ethiopian/American Songwriter
Meklit
Friday, August 14, 7:30pm
SFJAZZ Center's Miner Auditorium, $25/35/45
Cuban Music Legends
Los Van Van
Friday, August 14, 7:30pm
Davies Symphony Hall
$30/50/70/90
Hip-Hop + Jazz
Joomanji
Friday, August 14, 8:30pm & 10:00pm
Joe Henderson Lab
$15
Desert Blues
Tinariwen
Saturday, August 15, 7:00pm, $35/55/75
9:30pm $25/45/65
SFJAZZ Center's Miner Auditorium
Blues Giant
Buddy Guy
Saturday, August 15, 7:30pm
Davies Symphony Hall
$35/55/75/95/115
Ukulele Virtuoso
Jake Shimabukuro
Sunday, August 16, 7:00pm
Davies Symphony Hall
$25/40/60/80
African Guitar Legacy
Vieux Farka Touré
Sunday, August 16, 7:00pm
SFJAZZ Center's Miner Auditorium
$25/40/60
Soul Power
Con Brio
Saturday, August 15, 8:30pm & 10:00pm
Joe Henderson Lab
$20
Bay Area Forró
Dona Francisca
Sunday, August 16, 8:30pm & 10:00pm
Joe Henderson Lab
$15
Lounge Piano
Ethan Iverson
Thursday, August 20, Friday, August 21, 7:00pm & 8:30pm, $25
Saturday, August 22, 7:00pm & 8:30pm, $30
Tribute to a Legend
Gene Kelly: The Legacy
Wednesday, August 20, 7:30pm
SFJAZZ Center's Miner Auditorium
$35/$60
Gene Kelly Meets Gershwin
An American In Paris
Thursday, August 21, 4:00pm
Miner Auditorium
$10/$15
The Jazz Life
'Round Midnight
Friday, August 21, 7:30pm
SFJAZZ Center's Miner Auditorium
$10/$15
2015 Best Picture Oscar Winner
Birdman or (The Unexpected Virtue of Ignorance)
with live drum score by Antonio Sanchez
Saturday, August 22, 7:00pm Members Only & 9:30pm
SFJAZZ Center's Miner Auditorium
$25/$40
1920s Silent Film Classics
Club Foot Orchestra Plays Live
Buster Keaton's Sherlock Jr. & One Week and animated short films
Sunday, August 23, 3:00pm & 5:30pm
SFJAZZ Center's Miner Auditorium
$15/$20
San Francisco Film Noir
The Maltese Falcon
Live score by Lisa Mezzacappa's avantNOIR
Sunday, August 23, 9:30pm
SFJAZZ Center's Miner Auditorium
$15/$20
State of the Art
Antonio Sánchez & Migration
Sunday, August 23, 7:00pm & 8:30pm
Joe Henderson Lab
$30