Choice dance floor and nightlife affairs — plus a little after-hours gossip — for Thu/27-Sun/30.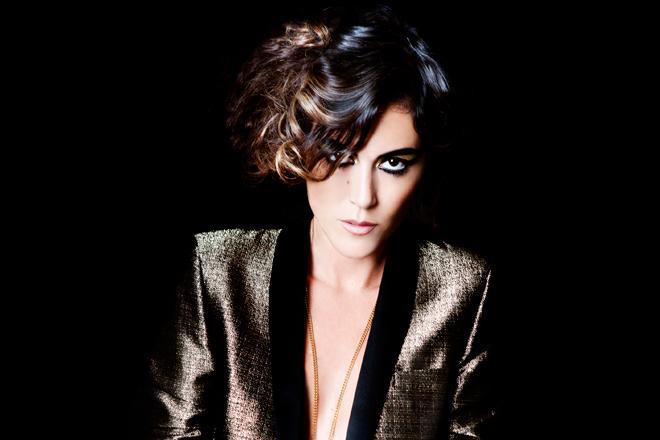 By Marke B.
PARTY RADAR First things first: Party Radar is going on a wee hiatus, as I head to Berlin for Folsom Europe (the Continental version of our hometown piggy-fest) and to support our boys Honey Soundsystem as they headline one of the world's best clubs, Panoramabar at Berghain (a historic first for an out gay DJ collective).
Look for some reporting on all that — but don't look too closely, I may be, er, busy. Meanwhile, come celebrate with me this weekend! It's my birthday, and I'll be DJing at two really fun parties: a full four-hour set of classic goodies at bathhouse-themed  Steam (Fri/28, 10pm-2am, $5. Powerhouse SF), a benefit for 48 hills, and opening up Dickslap (Sat/29, 9pm-2am, $7. SF Eagle), a super-fun party at the Eagle. All are welcome! Please come down and dance, I'd love to see you.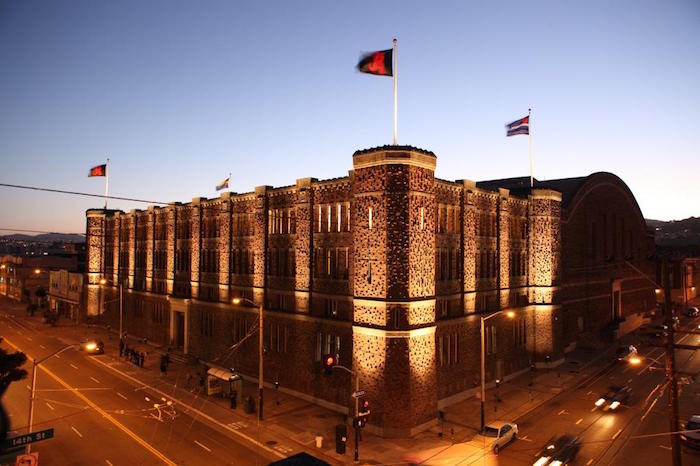 The San Francisco Armory is going to become a giant nightclub — well, at least a giant, 4,000 person music venue that will probably host a lot of DJ-driven events as well. There have been some annoying raves there in the past, including a huge kerfuffle about a prison-themed gay circuit party (ugh) — although some friends had fun at a recent Crystal Method show. Audrey Joseph, the former city Entertainment Commissioner who previously ran the infamous 177 Townsend club, will helm the new space. Most of the cavernous building will remain Kink.com's fabulous porn studio, so let's hope for a lot of bleedover between the building's two business concerns. There should be way more porn happening at arena concerts, maybe. Maybe not.
Protecting longtime clubs from gentrification: The latest great nightlife space, queer or otherwise, to be threatened by gentrification is the venerable, 30-year-old Lone Star Saloon, traditional hangout for gay bears, that has been hosting some superb, subversive dance parties since its reinvigoration under new owners a few years back. This from owner Tony Huerta:

"Help protect The Lone Star from the gentrification of San Francisco. The Lone Star's lease expires in 4 short years. We have tried unsuccessfully to secure a new lease. Our landlord has told us that he wants to keep his options open when our lease expires… As you know, The Lone Star has been in continuous operation for close to 30 years in the same location. We have been working with David Campos to join San Francisco's register of legacy businesses. In November, a ballot initiative will make funds available to landlords as financial incentive to extend leases for legacy businesses like The Lone Star. Please share this information with your friends and most importantly, get out and vote.. Help preserve the fabric of San Francisco. Fight back against gentrification. Help keep The Lone Star around for another 30 years…"
That ballot initiative is Prop J [PDF], which would seek to preserve "legacy businesses" — 30 years old or more — through application of public funds. The businesses would be selected by the Historic Preservation Commission, according to their cultural value. "In the past few years we have watched the city change almost beyond recognition," Huerta told me. "Prop J is a real opportunity for the people of San Francisco to help preserve the places that make San Francisco special to them. The Lone Star is such an important part of our collective history. It deserves an opportunity to live on…" Can we keep revered spaces from disappearing (like the Lexington Club and too many others)?
Let's go out and support some clubs — that will help!
>>>>>FRIDAY, AUGUST 28<<<<<
>>> KAFANA BALKAN Everybody's favorite Balkan dance party (seriously, it is incredible to see so many people have such fun stomping and whirling to the awesome sounds from that part of the world) is hitting Oakland! East Bay, don't miss out: insane live Macedonian-Roma clarinetist Ismail Lumanovski and the Inspector Gadje band, along with DJ Želko bring full brass and swirling tunes to the New Parish. Fri/28, 9pm, $20. New Parish, Oakland. Tickets and more info here. 
>>> 69RPM HAPPY HOUR DJ Steph is an incredible walking library of local hip-hop knowledge, and an awesome DJ — she'll get you up and rocking at her monthly fourth Fridays hip-hop (plus punk and metal!) happy hour. With Joe Bank$ and DJ B Cause. Fri/28, 6pm-9pm, free. the knockout, SF. More info here.
>>> FRANCESCA LOMBARDO Crosstown Rebels label superstar transcends the boring (and fake) contemporary "deep house" trap with her excellent ear and unhurried style. Glamorous pathways to higher states. Fri/28, 9pm, $10-$15. Monarch, SF. Tickets and more info here. 
>>> STEAM As mentioned above, DJ Marke B. (that's me!) will be spinning a four-hour set of rare extended dance mixes from the '80s — all at a bathhouse-themed fundraiser for 48 Hills! There will be a wet towel contest! And shower-stall go-go boys! Go-go boys freak me out! All are welcome! Come get freaked out with me! It will be fun. Fri/28, 10pm-2am, $5. Powerhouse SF. More info here.
>>> "MS. FORTUNES: NEW WORKS BY BLAKE CEDRIC" Cult artist and omnipresent club denizen Blake Cedric takes on the occult in his latest show and party, which brings his awesome stoner/fast food aesthetic to the Tarot deck. It is, of course, an all-evening dance affair, with DJs Primo, Ms. Pop, and Siobhan Aluvalot. Fri/28, 7pm, free. Underground SF. More info here. 
>>> DOWN WITH THE KING: MICHAEL JACKSON BIRTHDAY TRIBUTE "Originals, remixes, covers, and sampled tunes of your favorite Michael Jackson & Jackson family songs, productions, & more!" from some of my favorite DJs: King Most, Fran Bogie, and the Motown on Mondays crew — so you know it will go beyond easy crowd favorites. Fri/28, 9pm, $5-$10. mighty, SF. Tickets and more info here. 
>>>>>SATURDAY, AUGUST 29<<<<<

>>> MAXXI SOUNDSYSTEM UK House phenom Sam Watts, from the town of "Bright On," comes to the Lights Down Low party for a night of deep grooving and sparkling vocals. Last time he was here, he worked us into a real lather. Sat/29, 10pm-3am, $15. Monarch, SF. Tickets and more info here. 
>>> DICKSLAP It's my birthday weekend and I'm DJing all over the damn place. including at one of my favorite parties, Dickslap, which is full of fun people in kicky outfits. Come dance to and with me! I'll be playing rare '80s dance floor gems. With DJ Sergio, DJ Nark from Seattle, and many more. Sat/29, 9pm-2am, $7. SF Eagle. More info here. 
>>> JACK J Quite lovely, breezy, jazzy tunes from this Vancouver house maestro (yes, they have a good scene up there), at the Play It Cool "casual open form dance party" in the Basement, formerly beloved rave cave 222 Hyde. Sat/29, 9pm, $10 advance. The Basement, SF. Tickets and more info here. 
>>> DARK ROOM: MODEL HARDER Wonderfully dark tunes and underground drag performances transform the Stud every month into a Through the Looking Glass dystopian wonderland. This month, a host of queens take the stage — it'll be a real creature feature. (There is actually an opening set of performances called Creature Feature.) Sat/29, 8pm-3am, $10. The Stud, SF. More info here. 
>>> DAVID AUGUST Entrancing, intelligent techno from this young Hamburg pianist, who went from a Steinway & Sons scholarship to techno ground-zero Boiler Room, where he wowed 'em. Very nice. Sat/29, 9:30pm-4am, $15-$20. public Works, SF. Tickets and more info here.
>>>>>SUNDAY, AUGUST 30<<<<<

>>> DISCO DADDY Back in triumph from selling out his LA venue last week, DJ Bus Station John returns for Part 2 of his Donna Summer tribute (including Giorgio Moroder this time!) and another wild dance floor full of disco lovers. Sun/30, 7pm, $5. SF Eagle. More info here. 
>>> DUB MISSION Deep vibes and all kinds of reggae tunes at this longtime weekly, which draws in some mighty cool cats. DJ Sep and special guest Citizen Zain from KALX help keep things cloudy. Sun/30, 9pm, $6. Elbo Room, SF. Tickets and more info here.