Ditch the amateurs. Here are our annual picks for the true party champions among us.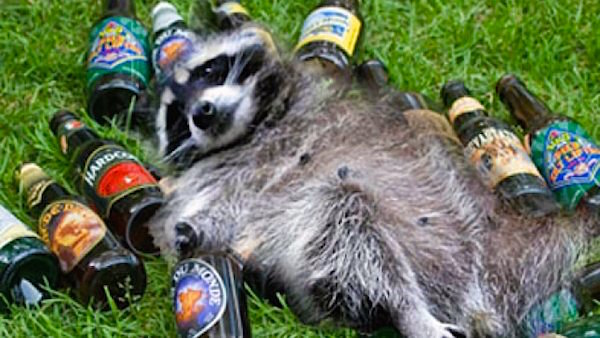 By Marke B.  
PARTY RADAR Once more unto the breech, dear amped-up friends, once more. Anybody can celebrate New Year's Eve. (Although if you're smart, you'll know to celebrate it at a stompin' soul party, a live global groovefest, a steamy Tenderloin bathhouse disco tribute, a glamorous drag extravaganza, a giant drag anniversary, a Bollywood bash in a convent, a colorful queer hip-hop free-for-all, a Latin comedy explosion, a trippy funk mindblow, a Simian Mobile Disco, a "final tragedy,"or with the best gay underground techno DJs in the country.)
But it's the true winners of 2016 who can cut through the amateur BS and kick it right 'til sunrise on January 2. And this year there's a double pound town bonus: NYD falls on a Friday, so sprinkle a little more fairy dust on your power pack and zoom through the entire weekend, woohoo. (Just please don't drive.)
Here, in order of opening times, is a list of Jan. 1 day parties. Who lives? Who dies? Only Party Thunderdome decides.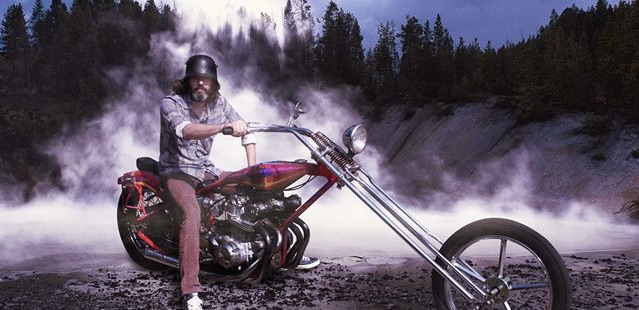 IT'S A NEW DAY It's a new dawn, it's a new life — too bad it's not a new liver. Why not party for 21 hours after you stay up all night for NYE?  This enormous outdoor/indoor block party at Mighty (replacing Breakfast of Champions, which moves elsewhere this year) brings in DJ Harvey, king of disco played in a punk rock style, to join deep house duo Dusky, bass-driven techno heroine JPhlip, and tons more including David Harness, the Lisbon Sisters, Solar, M3 … Fri/1, 6am-3am, $20-$30. Mighty, SF. Tickets and more info here. 
BREAKFAST OF CHAMPIONS Everyone's favorite Burning Mom rave is inaugurating new giant space the Midway, under two big-big-big tented spaces with lots of bars and port-o-lets. The Space Cowboys Camp, which hosts, is going all-out this time, with 32 DJs including Egyptian Lover, Deekline, Gavin Hardkiss. Yee-haw!  Fri/1, 6am-6pm, $25. Midway, SF. Tickets and more info here.
SHUFFLE CO-OP NYD Usher in 2016 with a plunge into the deep techno waters, courtesy of the Shuffle Co-op crew and revered Berlin-based headliner Ed Davenport, plus some other major players, like Yooj, Vin Sol, and Max Gardner. Fri/1, 4pm-4am, $10 advance. F8, SF. Tickets and more info here. 
H.O.S.H. The Diynamic Records breakout DJ star from Germany favors long, dramatic techno sets with floating melodies and vocal hooks. He'll be playing at a party for the Kazbah crew (have you guessed yet that New Year's really belongs to Burning Man round these parts?), who are raising funds to make it back to the playa. Fri/1, 4pm-2am, $22. Audio, SF. Tickets and more info. 
SUPPER OF SURVIVORS One of the craziest WTF parties of the year (beware of glitter canon) from the bonkers Brass Tax crew, who I adore. DJs MoPo, Felix the Dog, and Charlotte the Baroness help you work off all the junk food you can eat — including hot dogs and cheeseballs — and just in general get cray. For charity, even! Fri/1, 4pm-3am, $5-$20. Public Works, SF. More info here.  
RANCID Enough with the rigid smiles and electronic head trips! Um, punk legends Rancid are playing the Warfield with contemporary earsplitting supergroup OFF! This will be an insane homecoming for the band, start off 2016 with a scream and a mosh. Fri/1, 7pm, $28-$45, all ages. Also Sat/2. The Warfield, SF. Tickets and more info here.  
EXTRA ACTION MARCHING BAND The best, most chaotic live act in the Bay blams up Oakland with its brassy-sexy shenanigans. I love them so much. With Jesse Evans and PussyMonster. Fri/1, 7pm, $12-$15. The New Parish, Oak. Tickets and more info here. 
POLYGLAMOROUS A must for queer Burners, radical faeries, fan dancers, and anyone else who just wants to dance with a wonderfully fun and diverse group of people. DJs Lisa Frank and Sindri Galvin (aka Ambrosia Salad) drop the house-y beats for '16, while the flabbergastingly gorgeous Krylon Superstar shoots fireworks all over again in a midnight performance. Fri/1, 9pm-3am, $7-$10. SF Oasis. Tickets and more info here.
STRANGELOVE: VAMPIRE BALL The '80s goth, industrial, and New Wave party Strangelove sinks its teeth into the new year with a full-on Vampire Ball — calling all Lost Boys and Lost Girls. DJs Tomas Diablo, Fact.50, Amp Pyre and more set the atmosphere. you provide the fancy dress. Transylvania 65000, ahoy. Fri/1, 9:30pm-3am, $5-$8. Cat Club, SF. More info here. 
TIGA NON STOP The louche Montrealer brings his singular brand of poker-faced future-sex, brand-name techno to Monarch for the Lights Down Low crew's NYD bash. Fri/1, 10pm-3am, $23. Monarch, SF. Tickets and more info here. 
HOT CHIP Venerable party promotions powerhouse Blasthaus is celebrating its 20th year (eek!) with a huge blowout, featuring the wonderfully deadpan UK dance band, plus OK Go. Fri/1, 10pm-2am, $25. 1015 Folsom, SF. Tickets and more info here.
SOME THING: STILL DRUNK AND BRAND NEW The wild and wacky art-drag antics of the weekly Some Thing party are the stuff of boozy legend — come see what the kids are up to after they've been up for a couple days. Fun times! With DJ Down-E and the Haute Gloo craft table. Fri/1, 10pm-late, $9. The Stud, SF. More info here.
>> BONUS POUND TOWN <<<
SAT/2: 
GO BANG! Decadent, excellent disco party with guest DJ Prince Eddie P and Eddie House
PUSH THE FEELING  Superb indie dance party celebrates 4 years with Beat Broker and Plaza
CLUB LEISURE NYE DO OVER W/ THE QUEEN IS DEAD Five decades of Britpop come together when these two clubs collide for some champers, again.
POWER BLOUSE Watch in awe as drag wizards Juanita More and Glamamore transform a drag newbie into the starlet of her dreams (and then dance to DJ Rolo).
LIVING ROOM FUNK DJs King Most, Wonway, and Captain Hat come together to funk you through Jan. 2.