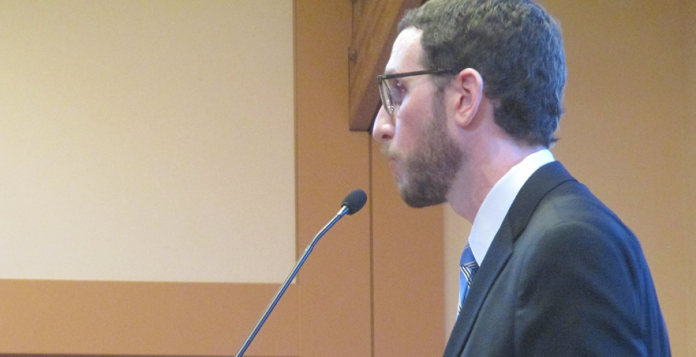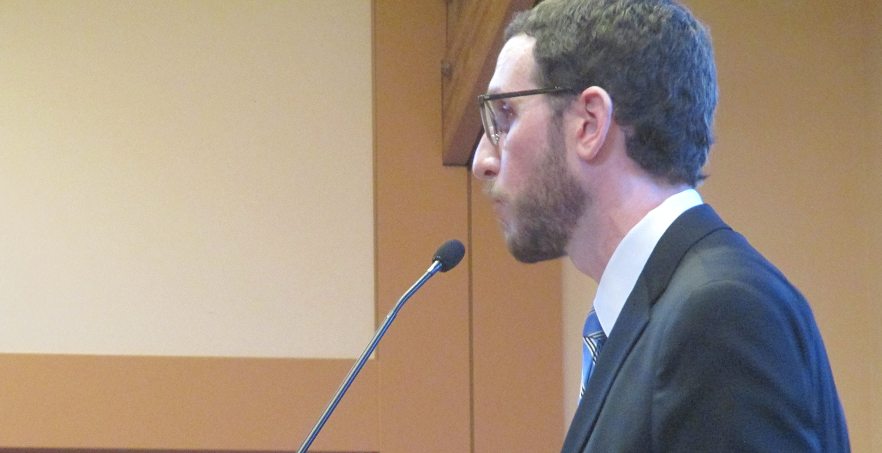 State Senator Scott Wiener has wasted no time in wading into the statewide housing wars – just as affordable housing advocates have released a detailed policy platform for addressing the state's affordability crisis.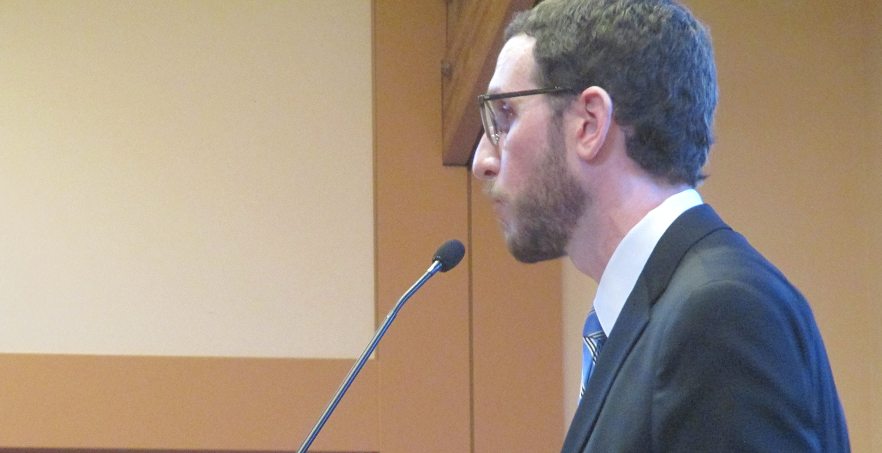 A few hours after being sworn in to office, Wiener introduced SB 35, which states the intent of the Legislature to "incentivize the creation of affordable housing [and] remove local barriers to creating affordable housing in all communities." That sounds perfectly reasonable (except that "incentivize" isn't really a word): If some cities and counties go out of their way to refuse to accept low-income housing (and some have, and do), maybe the state should say: Hey, you can't just preserve your rich enclave and keep poor people out.
But it also calls for the state to "streamline, incentivize [not a word], and remove local barriers to housing construction in jurisdictions failing to meet their regional housing needs contained in their housing element."
Again: If that means Cupertino and Mountainview can't approve massive tech offices and refuse to build any housing at all, good.
But if it turns out to mean that San Francisco, which is among the top three cities in the state in housing development right now, can't block market-rate projects that lead to displacement, then Wiener is going to see serious opposition.
"I hope Sen. Wiener is cognizant of the fight last session over by-right and will produce a bill that is much more sensitive to the impacts on the ground," Peter Cohen, co-director of the Council of Community Housing Organizations, told me. "The most important thing is to increase affordable housing, not just to create a template for more private market-rate development.
"It's equally important that this does not undermine tenant protections or the preservation of existing affordable housing."
More than 30 community-based organizations came together to oppose Brown's by-right legislation, and they've put out a detailed policy proposal for the state Legislature. With the Democrats in full control of state government, there's a remarkable opportunity to push a real housing agenda in 2017. But there are also forces (some of whom supported Wiener) who would like to see the rules changed to make it easier to build luxury condos in San Francisco.
Put that in the context of a Trump Administration, which is going to radically cut money to cities, and most likely to states like California, and you have the makings of a critical debate in Sacramento.
If Wiener, as a representative of progressive San Francisco, sides with the developers, the more conservative Democrats will have plenty of cover to promote an agenda that will lead to widespread displacement of existing vulnerable communities.
In a piece he posted on Medium, Wiener argues that local control over housing has to be limited
Local control should mean that communities get to decide *how* they comply with their housing goals, not *whether* they comply with their housing goals. Under SB 35, cities that are on track to meet their goals will retain full local control over how they approve housing. Cities that aren't on track will lose some local control until they get back on track.
So if a city doesn't meet its "housing goals," there will be some sort of state takeover, and the state will decide what gets built and where, with no local oversight? Sort of like when the state took over City College?
Here's one immediate issue: Where do those "housing goals" come from? Well, not from the state Legislature, and not from local elected officials. They come from "councils of governments" – in our case, ABAG. That presents a bit of a problem, since ABAG and its partner, the MTC, are not exactly concerned about equity or the displacement of existing vulnerable communities when the set those goals.
Oh, and while those bodies are made up of elected officials, they aren't elected to do regional planning, often know nothing about regional planning, and thus defer to staff, who are elected by nobody.
Nor are they, or the economic consultants they hire to do the projections that lead to the housing goals, every willing to challenge the idea of constant, endless growth. They assume that more people will come to the Bay Area, then assume that there will be jobs for all of them, instead of assuming that people come here when we create jobs and that limits on, say, the numbers and size of new tech companies might lead to slower growth and different housing needs.
So I'm not sure that we want ABAG to be able to call in a state trustee to tell San Francisco what to do just because the city doesn't want more market-rate housing in the Mission.  
Here's what the affordable housing groups have suggested:
The housing affordability problem is also not simply one of producing and protecting supply—household incomes have not kept up with the cost of living, and the benefits of the latest economic boom have been concentrated in a narrow segment of the workforce and in an investor class.  A full third of California's workforce are "low-wage" workers.  Ironically, the increasing strain to stretch incomes farther to afford housing includes the workers who build the housing that today's real estate market is pricing above their own means. Policies to solve the affordable housing crisis must be cognizant of a jobs-housing "fit" – that is, both incentivizing housing in California communities that is affordable to the actual workforce of those communities and promoting jobs that pay a decent wage.
Their guidelines:
Does the proposed solution focus the state's limited resources on meeting the most-pressing housing needs, i.e. people who don't have a home or low and moderate income families paying an astronomical portion of their income for housing?

Does the proposed solution support creation of jobs paying family-supporting wages?

Does the proposed solution require all communities to take responsibility for making their housing accessible to people at various income levels, especially local workers?

Does the proposed solution protect the state's natural beauty and support its climate change goals?

Does the proposed solution allow existing residents to remain in their community?
Number Five is critical, particularly in the San Francisco context.
The problem with market-rate development, much of which Wiener has supported, is that it drives up property values and displaces existing residents. So rules that "streamline" luxury development will also streamline displacement.
Nobody knows what the final shape of the bill will be, and Wiener says he is going to work with "environmental and housing advocates, labor, housing developers, and others over the coming months" to fine tune the bill.
But there are going to be some possibly irreconcilable differences. Wiener is among those who have faith in the free market to address the housing problem: He has always said that if we build enough market-rate housing, eventually prices will come down.
Many of the folks who ought to be part of any working coalition dispute that premise, and argue that the state and local communities need to put a lot more resources into social housing that is not developed or owned by the private sector.
There have been others in Sacramento, including the governor, who have tried to push that line. The fact that it's now coming out of San Francisco is a bit alarming.