SCREEN GRABS SF Indiefest (running through February 16) is the founding cornerstone of The Empire That Jeff Ross Built, a year-round series of film festivals and related events with the emphasis on Fun. There is room for the serious, political, and worthily High Art-istic in Indiefest and its brethren, but you'd be hard-pressed to find a pretentious bone in this institutional body. As its website currently notes, a relevant question to ask about Indiefest is it "A film festival with parties or a two week party with films?" (There are dark rumors that Ross himself is really in it just for the parties.) 
You might also ask why a festival that has already spawned two separate, now-long-running spinoff fests — the self-explanatory SF Docfest, and Another Hole in the Head, which highlights genre films of the horror/fantasy/cult types — nonetheless still programs documentaries and genre flicks in its flagship event. Then again, stop asking so many questions. This is Indiefest: Shut up and have fun.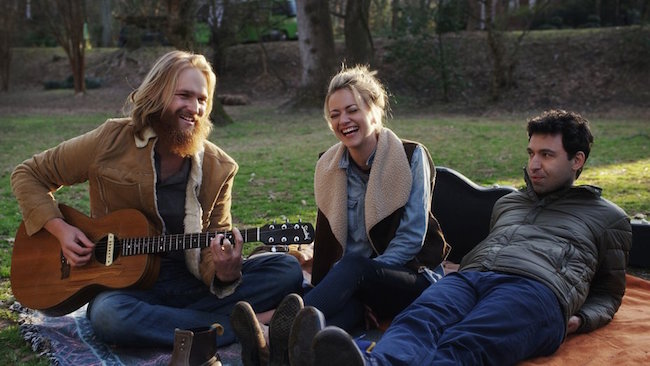 The festival's 19th edition began Thursday night at Brava Theatre with actor Jeff Grace's directorial debut Folk Hero & Funny Guy, which has Wyatt Russell and Alex Karpovsky as a successful musician and less-successful comedian whose lifelong friendship gets tested during a perhaps ill-advised dual tour. Afterward there was, natch, a party at Mission Cultural Center, complete with open bar and live music, plus "cool art and virtual reality." 
Other off-screen events include the return of the Bad Art Gallery Saturday night, while parties both projected and participatory encompass the Anti-Valentine's Day Power Ballad Sing-A-Long, a vintage music video orgy on the 14th; the annual Rocky Horror-like showing of The Big Lebowski, complete with live "shadow cast;" Princess Bride Bingo, which is exactly what that sounds like; and sports/standup hecklefest Super Bowl: Men in Tights Comedy Spectacular.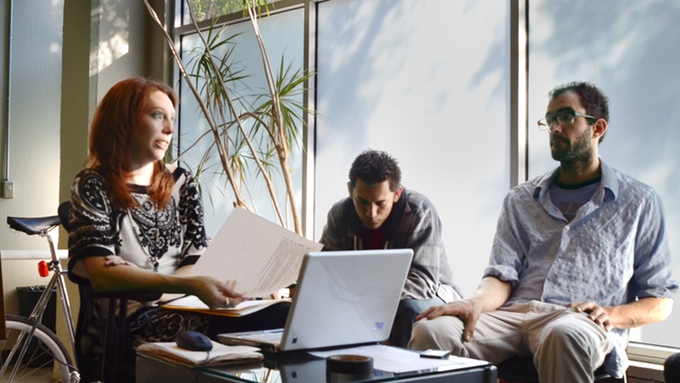 On a less giddy note, Indiefest 2017 includes a tribute to beloved Bay Area film teacher/maker Lise Swenson, who died of cancer last year at age 56. There will be the official world premiere  of her final feature, the Salton Sea-set seriocomedy Saltwater, which she did not live to see completed; plus a rare, free screening of her first, the 2004 ensemble piece Mission Movie, which takes place in the very 'hood where you'll be watching it. 
This year's Indiefest features plenty more variety, from recently excavated 1984 vampire-noir piece Dark Seduction (which went unseen for over 30 years) to music documentary Finding Joseph I (about raggae-punk legends Bad Brains) to a special screening of Max Mad: Fury Road in B&W with a live electronic score replacing the entire original soundtrack. From the sober (A Revolution in Four Seasons, chronicling Tunisia's post-dictatorship rebuild) to the surreal (Bosnian-Herzegovinan Papagajka, faux-found-footage prank Fraud) to several all-shorts programs and beyond, there's a wide range of works in myriad genres, from around the globe. 
Here's a few advance-screened highlights: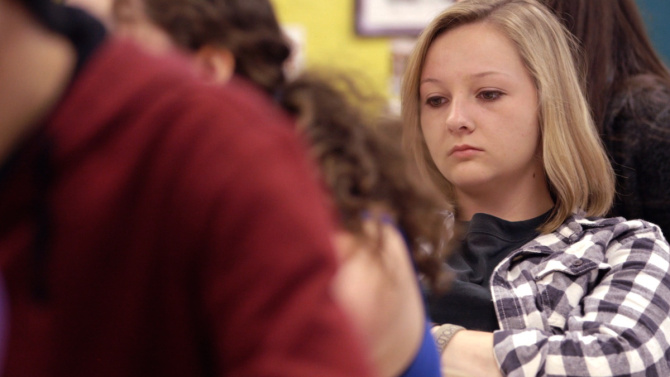 The Other Kids 
Chris Brown's semi-improvised drama using real Tuolumne County teenagers to play themselves (more or less) is one of the best among umpteen screen attempts to capture adolescent turmoil in recent years. Other Indiefest features from locally-based filmmakers include Zachary Shedd's mystery Americana, Rodigo Reyes' migrant-worker tale Lupe Under the Sun, Rick Darge's Zen Dog, and Duane Andersen's Superpowerless, a droll SF-set tale of one superhero's midlife crisis. 
Kill Me Please 
If you're looking for a knockout original vision, look no further than Anita Rocha de Silveira's unclassifiable Brazilian feature, another portrait of teenagers coping with hormones, unstable home situations, and more. But here there's a killer on the loose in their area of nondescript housing blocks and open fields outside central Rio, and the writer-director conjures a unique mixture of giallo-type horror, social satire, pop-culture ironics and naturalism that has its own psychological truth as well as a creepy ambiguity. 
Here Alone 
A more straightforward if still idiosyncratic approach toward horror terrain, Rod Blackhurst's upstate New York-set tale may be the smallest-scaled zombie movie you'll ever see. A lone woman (Lucy Waters) who's so far survived a plague apocalypse of the devouring-undead variety is wary about disrupting her relatively-safe solitude when two strangers—one of them wounded—show up. Her more charitable instincts win out, but that may well turn out to be a serious mistake. Don't expect much in the way of conventional gore or jump scares from this quietly tense Tribeca prize-winner, but its restrained approach does pay off. 
She's Allergic to Cats 
Indiefest has always had a welcome soft spot for the batshit-crazy goof, a role amply filled by this absurdist spree in whose pathetic dog groomer/video artist hero dreams of remaking Carrie with an all-cat cast—and finding true love with the beautiful new girl in town (Sonja Kinski, daughter of Nastassja) who inexplicably finds him not-unappealing. All you need to know further about this bizarro experiment is that writer-director Michael Reich funded his debut feature by toiling as a "body double" for a Daft Punk robot. 
Train Driver's Diary 
Serbia's Oscar-submission feature for this year is an elaborate whimsy-cum-black comedy redolent of Jeunet, Jiri Menzel and other off-kilter comic sensibilities. Accustomed to the burden of "killing people"—mostly suicides, a few track-obstructing accidents—as part of his job, a veteran railroad engineer tries to spare his adopted son the same guilty professional burden. But Junior wants to drive trains, too, and becomes frozen by dread of the day when he and several tons of steel commit their first "innocent murder." Other Indiefest titles from far-flung lands this year include Strawman (China), The Miracle of Tekir (Romania), French comedy West Coast, Danish Where the Windmills Are, Australia's Down Under, and Brazilian 2001: When Kubrick Was In Space. And let us not forget Cheer Up, a documentary about the struggle of "Finland's worst cheerleading team" to rise above their perpetual slot at the bottom of the competition heap. 
Some Freaks 
Another very good movie about teenagers—a persistent theme at Indiefest 2017, though probably a coincidental one—Ian MacAllister-McDonald's debut feature is like a vintage "high school misfits" John Hughes movie with all the reassuring sweeteners extracted. Terminally shy, eyepatch'd Matt (Thomas Mann from Me and Earl and the Dying Girl) and abrasively "out" gay kid Elmo are friends for no obvious reason other than the fact that no one else in their Rhode Island high school will speak to them. Their dynamic changes with the arrival of gregarious, plus-sized Jill (Lily Mae Harrington), whose brassy response to fat-shaming jerks can't fully hide her underlying insecurities. This bittersweet seriocomedy can be cruel (perhaps the influence of executive producer Neil LaBute), but it has a lot of depth and empathy to it. 
SF Indiefest, through Thu/16, various SF locations including Roxie Theater, Brava Theater and Alamo Drafthouse. Most tickets $12-14, some events Free to $25. www.sfindie.com