PARTY RADAR  As local nightlife still reels from the loss of Bubbles, the beloved club kid/DJ/artist who was shot to death last weekend, of course we are all coming together to help raise funds for the Bubbles cause, and hold our own special dance floor memorials. Bubbles' friend Nada has set up a memorial fund and is in contact with Bubbles' family. We persevere in pressuring the police to investigate this as a hate crime and catch the killer. Meanwhile, parties are being planned apace:
Thu/14 at Bissap Baobab is Beats for Bubbles, featuring eclectic sounds with DJ Dot and Moto Tembo (9pm-12am, $5 after 10pm) 
Fri/29  is Abscheidfraulein Bubbles at the Eagle, which is having quite a few local celebrities. This was originally planned by Bubbles as a going away party, as he was leaving to start a new life in Berlin. It's now planned as a festive, more profound going away. No event page up yet, but here's the flyer. 9pm-late with DJs Bonnie Ford, Mozghan, Solar, Charlotte the Baroness, Cole and lightshow by Donovan.
October 28 — can you imagine A Sea of Bubbles? Throw on the nearest dreadlocked blonde wig and denim hot pants and join in, as Terra Gallery hosts a giant party for Bubbles lookalikes — they're going for 1000. This is such a genius idea and Bubbles would have loved it. 10pm-2am. 
TWO MORE BUBBLES WOULD LOVE This week sees two marvelous performers who seem to split the difference between Bubbles' politically artistic and hilariously hysterical sides. Legendary NYC artist Taylor Mac slayed the scene there last year in the show of the year: His 24-hour performance of the story of the United States through song and drag and performance, "A 24-Decade History of Popular Music." Insane! He's not going 24-hours all-in here in SF, but definitely going all-out with a series of appearances at the Curran that divides the epic into four parts, starting this Friday and continuing over the next two weekends. Don't miss this! More info here.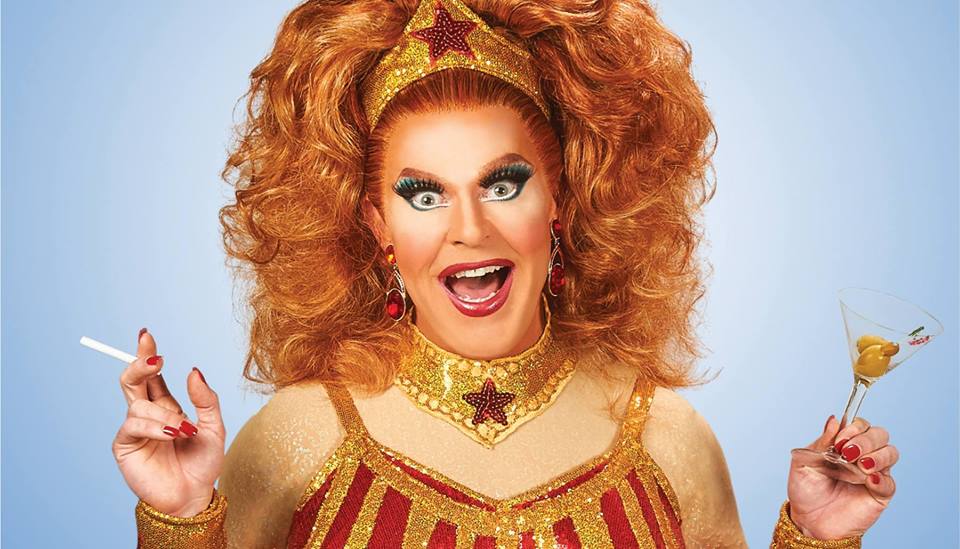 Meanwhile, everybody's favorite ditzy blonde "illegitimate lovechild of Ethel Merman and Ernest Borgnine" — the one who can hold a high C for 12 bars while she downs a can of Cheez Wiz — is in town from P-town at Oasis through Sun/17 with her new show "Bad Heroine." Varla Jean Merman will make you spit out your martini and make you want to run on stage and hug her in gratitude. I love her to death, and this show looks funny as all get-out. More info here. 
PS: I love this recording Bubbles left us from July with her friend Buckner. Light one up and have a long listen. 
> Need a car to get there? Rent one in your neighborhood on Getaround. Sign up today, and enjoy $50 off your first trip: http://get.co/48h. [Sponsored]
FRIDAY, SEPTEMBER 15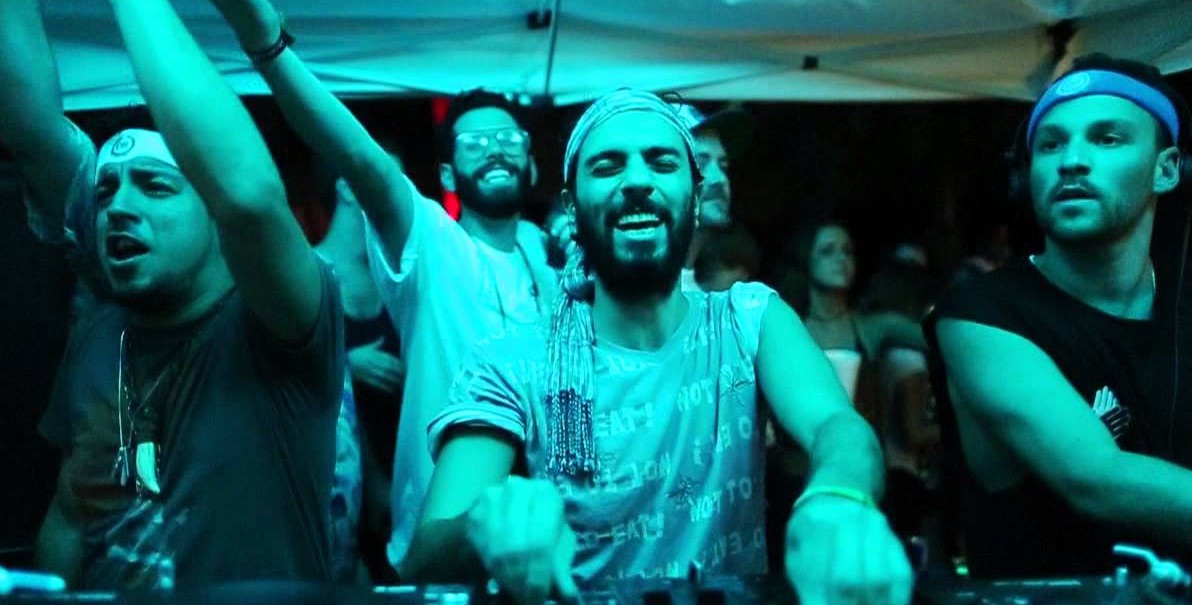 WOLF & LAMB & SOUL CLAP Boston's finest foursome — two duos who meld seamlessly, and are responsible for digging up the most exquisite r&b and underground house jams of the late 2000s, come in to tear the roof of the Great Northern. Fri/15, 9:30pm-3:30am, $20. Great Northern, SF. Tickets and more info here. 
DEATH ON THE BALCONY Arg, another fantastic duo I don't want to miss! Friday's gonna be hard, y'all. The UK twosome brings a deep sense of complexity and joyful detail to their techno-house sets, unafraid to be ruminative and take flight to the stratosphere. An Akbar Music showcase also featuring Martin Aquino and Tyrel Williams. Fri/15, 10pm-4am, $10-$20. Halcyon, SF. Tickets and more info here. 
THE QUEEN IS DEAD Who does not like the Smiths, and related Brit bands? Who does not like it when Morrissey rips his shirt off at the end of a song? OK, don't answer that second question — Beefcake is Murder! — but do go to this swell party, plating your favorite Marr + Moz + beyond. Fri/15, 9pm-2am, free with RSVP. Bar Fluxus, SF. RSVP and more info here. 
CREATURE One of the most SF of SF parties — a gender-free wonderland of outlandish performance, punk attitude, lovely people from all over, and underground vibe. This month's theme is illumination so you know there's something special planned. Fri/15, 10pm-4am, $10. The Stud, SF. More info here. 
JACOB GROENING & JASCHA HAGEN Lovely deep techno from two German visitors in an intimate loft. Fri/15, 9:30pm-3am, $10-$20. Public Works, SF. Tickets and more info here.
SATURDAY, SEPTEMBER 16 
CHRIS CRUSE The leading light of LA's infamous Spotlight parties, which showcases underground queer sounds, pops by on a global jaunt to bring his uniquely yummy sound o the world. He'll be at the Mixed Forms party, which itself is making some underground waves. This, too, is a fundraiser for Bubbles — so come dance and support. Sat/16, 9pm-4am, $10-$20. The Stud, SF. Tickets and more info here. 
TORNADO WALLACE The beardy, hypnotic techno wonder froDown Under comes back to whip Monarch into a frenzy. Sat/16, 10pm-3:30am, $10-$20. Monarch, SF. Tickets and more info here.  
FRINGE The cutest little indie dance party (which actually gets quite packed!) is having a "Glitter Bash," so you can have a little glam with your wham-bam. Glitter Friends will be on hand for glitter face-painting, with DJs Blondie K and SubOctave turning up the sparkle. Sat/16, 9pm-2am, $5. Madrone, SF. More info here. 
MAKEOUT PARTY "Who's in my mouth?" Get ready to lock lips at this omnisexual dance party (you'll get a Jell-O shot if you do it for the camera!) With too cute — and too good — DJs Robin Malone Simmons and Elaine Denham. Sat/16, 10pm-2am, $10. Eagle SF. More info here.  
LES NUBIANS The gorgeously talented "Afropean" sisters Hélène and Célia Faussart pop back into town from recording a new album in Detroit to give us a touch of their live, worldly R&B magic. Sat/16, 9pm, $22-$25. New Parish, Oakland. Tickets and more info here.  
BEATPIG Can't beat the combination of drag goddess Juanita More, host Walter Gomez, DJ Stanley Frank, and a club full of cute, scruffy, gay boys. Sat/16, 10pm-2am, $5. Powerhouse, SF. More info here.     
PUSH THE FEELING One of my favorite little monthly indie-electronic dance parties is always a good time, featuring Plaza, Ilya, Johnny Nunes, and Kevin Meenan. Sat/16, 10pm-2am, $7. Underground SF. More info here. 
DAD: DUDES AND DISCO How much do I love super-cutie DJs Michael Romano and Kelly Naughton? Thiiiiiiis much. Their party at Driftwood will rock your dad-bod. With special guest legend DJ Jim Hopkins. Sat/16, 9pm, $5. Driftwood, SF. More info here.   
> Need a car to get there? Rent one in your neighborhood on Getaround. Sign up today, and enjoy $50 off your first trip: http://get.co/48h. [Sponsored]