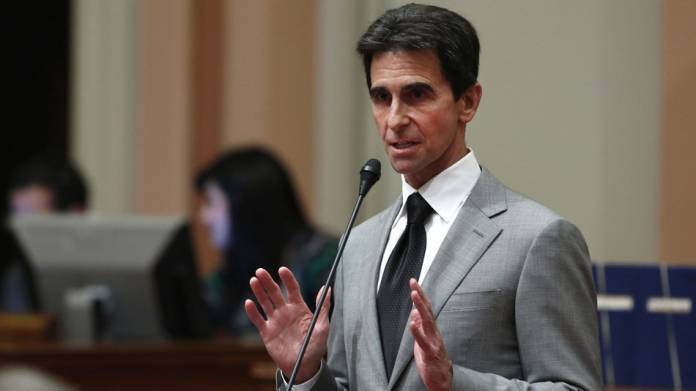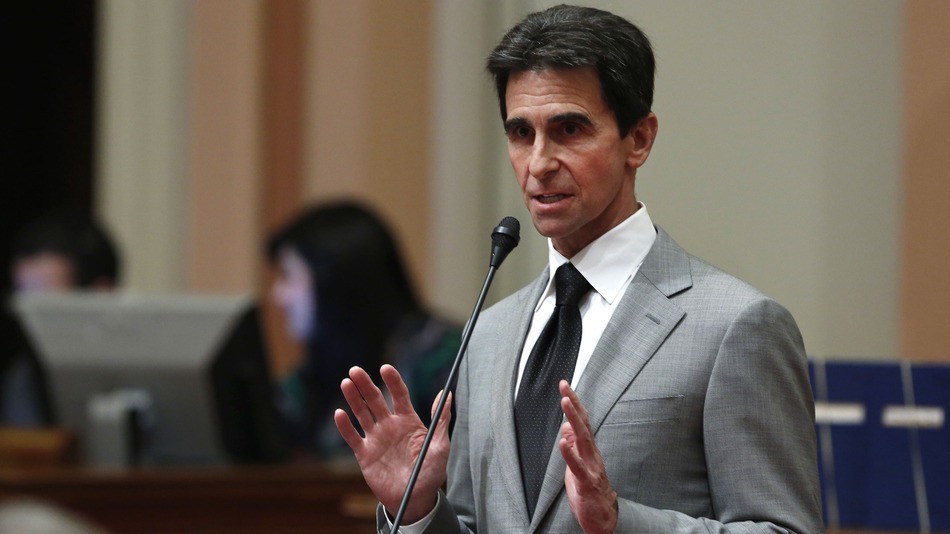 The New York Times, which has local reporters and ought to know better, ran a headline last week stating that the progressives had "ousted" London Breed and replaced her with a white man. The Chron repeated the same line today.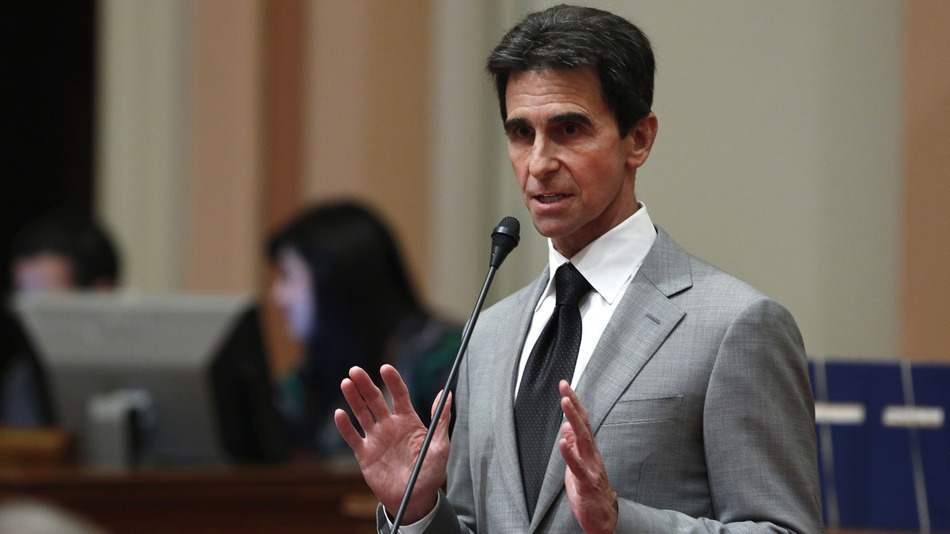 Whatever you think about the decision last week – and I think a lot of us have mixed feelings – nobody was "ousted." Breed was acting mayor because of the death of Ed Lee; she was also Board of Supes president. This was always intended to be a short-term situation; in the long term, it's not good for the city to have the same person write the budget, appoint the committee that oversees the budget, vote on the budget, and sign the budget. The city attorney made it very clear that Breed was not actually the mayor.
So the board at some point was going to vote for an interim mayor – someone who would have that job and no other. Breed was, in many ways, the "caretaker," the person holding the city together while the board figured out how to replace Lee until the voters can weigh in this June.
Breed could have been the interim mayor. She didn't get six votes. That's not an "ouster," it's an election. Whatever you think of the result.
The big winner in all of this: Mark Leno.
There is, and there will be, a backlash against the progressive supes who decided that they would rather have Mayor Farrell for five months than have Mayor Breed for ten years. (And let's remember, on quite a few of the big economic and land-use issues, Breed and Farrell have voted the same way.)
Sup. Jane Kim, who is running for mayor, had to take a tough vote. She had to say, in public and for the record, that she supported Farrell and not Breed. Ron Conway, who is a big Breed supporter, will go after her.
Conway may also go after Jeff Sheehy – who is the main reason that Farrell, and not, for example, Tom Ammiano or any of the long list of women of color who progressives put forward – is the interim mayor. The five progressives on the board were united in the idea of choosing a candidate who wasn't going to run in June; they needed Sheehy to get to six. He clearly was willing to go with Farrell, but not with other options.
Sheehy told the Ex that his vote may doom his June election, which was in trouble anyway.
So yeah, this whole thing is odd.
But meanwhile, Leno didn't have to vote, hasn't made any public statements about what happened, and has been able to stay above the fray. So nobody is mad at him — which is a big deal in local politics these days.
The other thing that could help both Leno and Kim: If the two were to endorse each other. That ranked-choice strategy worked in Oakland when Jean Quan and Rebecca Kaplan ran as allies, not as adversaries, in 2010.
The board's Budget and Finance Committee holds a hearing Thursday/1 on a detailed and complex piece of ethics legislation that is supported by the Ethics Commission and opposed by some local nonprofits.
The measure would
1) prohibit earmarking of contributions and false identification of contributors; 2) modify contributor card requirements; 3) require disclosure of contributions solicited by City elective officers for ballot measure and independent expenditure committees; 4) require additional disclosures for campaign contributions from business entities to political committees; 5) require disclosure of bundled campaign contributions; 6) extend the prohibition on campaign contributions to candidates for City elective offices and City elective officers who must approve certain City contracts; 7) prohibit campaign contributions to members of the Board of Supervisors, candidates for the Board, the Mayor, candidates for Mayor, City Attorney, candidates for City Attorney, and their controlled committees, from any person with pending or recently resolved land use matters; 8) require committees to file a third pre-election statement prior to an election; 9) remove the prohibition against distribution of campaign advertisements containing false endorsements; 10) allow members of the public to receive a portion of penalties collected in certain enforcement actions; 11) permit the Ethics Commission to recommend contract debarment as a penalty for campaign finance violations; 12) create new conflict of interest and political activity rules for elected officials and members of boards and commissions; 13) specify recusal procedures for members of boards and commissions; and 14) establish local behested payment reporting requirements for donors and City officers.
Most of that is fine with most reform-minded folks and progressive community groups. The problem comes with what are called "behested payments." Those are contributions made by corporations to nonprofit organizations or the city made after an elected official requested help.
Friends of Ethics cites examples including:
Kilroy Realty contributed $500,000 on June 24, 2013 at Mayor Lee's request. Six weeks later, on August 15, 2013, City Planning approved Kilroy's request to.add six stories to its building at 350 Mission Street. As-the city moved forv1ard with other elements of Kilroy's requirements, Kilroy contributed a second $500,000 on January 31, 2014.

San Francisco Waterfront, sponsor of 8 Washington, contributed $10,000 on June 12, 2013. During this period, signatures were gathered to put 8 Washington on the ballot, which qualified on July 12, 2013. During the election, Mayor Lee frequently appeared on behalf of San Francisco Waterfront in mailers and on television ads.

The legislation would ban behested payments from any organization that has any contractual relationship with the city. That's a very long list. 
Local nonprofits, including the Human Services Network, the Council of Community Housing Organizations, the Haight Ashbury Neighborhood Council, the Chinatown Community Development Center, and the Phoenix Arts Association Theater, oppose the ban on behested payments, saying that it would "significantly narrow the range of eligible donors in the city" and damage the entire nonprofit sector in the name of addressing a few bad actors.
Limits on campaign activity would also apply to unpaid board members of nonprofit organizations that have contracts with the city – although nonprofit board member have no financial interest in the organization or its contracts with the city.
The Finance Committee and the full board don't have to accept the whole package as it is; there is a lot of good here, and the measure could be amended to keep the stricter disclosure rules, the limits on contributions from companies with land-use matters before the board, and all of the other very positive changes without messing up nonprofits.
The meeting's at 10am in the board chambers.
Full disclosure: No elected official has ever asked for contributions to 48hills, and I somehow suspect none ever will. I am on the board of Legal Assistance to the Elderly, which gets city money. I don't make political contributions to candidates anyway.
The Planning Commission wasn't willing to give a condo-conversion permit to the owner of a building who evicted a 100-year-old woman. In fact, the commission voted its "intent to deny" the application and continued it to Thursday/1.
But on the Thursday/1 calendar, that decision is proposed for continuance to March 8. Maybe the planning staff needs more time to draft a formal resolution of disapproval. If the owner is getting a second shot at this, there will be a serious outcry.