ARTS FORECAST We are in the midst of the glorious "Silence of the Burn" in which the empty streets echo with the emptiness of those who've high-tailed it to Burning Man. But that doesn't mean there aren't tons of incredible things going on about town. Here's a juicy selection: 
UPCOMING EVENTS 
WED/29 ART/FASHION CLUTTER Andrea Ciarlatano is a brilliant Italian designer with great roots here, whose creations splash into art, and he'll be filling the legendary M.A.C. boutique with his high fashion, art and swanky clothes"Andrea invariably works with whatever he has at hand: scraps of paper, a home printer, a phone camera, his own body. The objects created in this way are often animated by CIARLA, Andrea's performative persona. Andrea's work is rooted in design, exploring the many different reasons why we, as humans, create objects. Objects as ritual tools; objects as instruments for collective creativity; objects as images; bodies as objects." Not to be missed—for the scene alone! (And expect surprise performances.) 6pm, free. Modern Appeal Clothing, SF. More info here.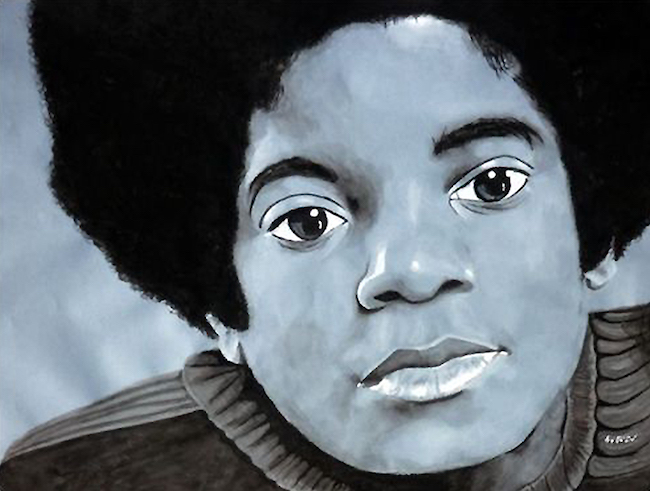 WED/29 ART MICHAEL JACKSON "ONE OF A KIND" The new Family Affair gallery in Lower Haight has been killing it since they opened, with exhibits of rare Prince and Eric B & Rakim photos. Their latest is a fascinating-sounding exploration into the imagery of the King of Pop, featuring "a selection of fan made artwork of Michael Jackson. It is curated by Family Affair's founder, Freddy Anzures, and will chronologically feature artwork by unknown artists via oil, watercolor, velvet, and glitter. The artwork showcases Michael Jackson in his various incarnations and highlights identity struggles, the complexity of race, etc." Opening reception 6pm-10pm, show runs through September 29. Family Affair, SF. More info here.      
WED/29 MUSIC DONALD THE NUT + MORE "All new bands by all-star vets of SF expermental music!" Go hear some of the crazy-inventive stuff still howling from underground. Featuring Madonna-ld the Nut, Anti-Ear, Are Squar2d, Svist, and Chiko. 8pm, $5. Peacock Lounge, SF. More info here. 
WED/29 MUSIC PAUL YOUNG + MIDGE URE Two huge UK voices of the '80s that accompanied very different music: Ure, as the stylish frontman for Scotland's Ultravox, made edgy, guitar-driven abstract anthems while Young helped bring on on a full-blown blue-eyed soul revival. (Young's No Parlez album, however, anchored by brilliant bassist Pino Palladino and singing duo The Fabulously Wealthy Tarts is a total New Wave classic, and never strays too far from my turntable.) Catch them both as Mezzanine for a dose of nostalgia and singalongs—Ure's appearance here last year was an absolute treat. 8pm, $25. Mezzanine, SF. More info here.   
THU/30 FILM DRUGS IN THE TENDERLOIN This was a huge hit last time it was screened at the Tenderloin Museum. "A rare opportunity to view Robert Zagone's guerilla-style documentary that captures the Tenderloin transforming into a center for young queers and drug users. Premiered on KQED in 1966, this visceral flick wasn't shown again in public until 2015… at the Tenderloin Museum! Zagone's footage is a revealing time-capsule of '60s SF, and his camerawork gives a whole new meaning to 'eyes on the street.'" 7pm, $10. Tenderloin Museum, SF. More info here.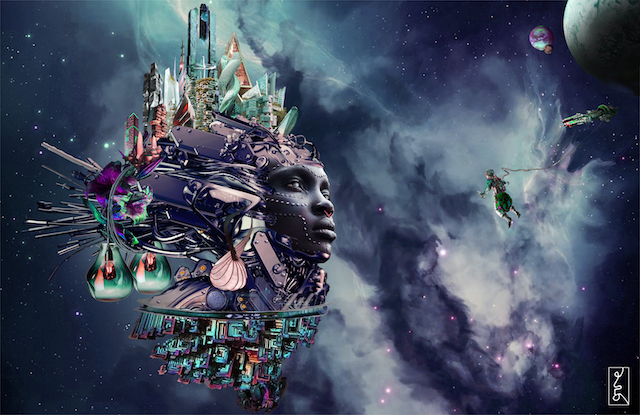 THU/30 ART THE BLACK WOMAN IS GOD: ASSEMBLY OF THE GODS This second installment of the incredible, multidisciplinary series "celebrates the Black female presence as the highest spiritual form. More than 50 intergenerational artists working in sculpture, painting, new media, and photography create new myths to challenge Eurocentric notions of God." The opening reception, if like last year's that featured Pam the Funkstress (RIP), will be a fantastic gathering of people of color and allies, a sadly rare vision in today's SF. 6pm-9pm, free. SOMArts, SF. More info here.  
FRI/31-SAT/1 MUSIC/DANCE SALSA FESTIVAL ON THE FILLMORE Dance, dream, and live salsa at this annual evening event that presents vibrant live bands, DJs, and fun-for-all dance instruction.   "We have had a plethora of entertainers throughout the years and always strive to bring you the best experience. We bring energetic and explosive entertainment that will keep you dancing. This is the REAL deal so come out and experience it!" 6pm-10pm, free. Fillmore Center Plaza, SF. More info here. 
SUN/2 FESTIVAL ZINEFEST Honestly probably my favorite annual event (I'm a fanzine geek!) to restore my faith in the wild, self-expressive, twee underground of San Francisco. Dozens of creative exhibitors show off their handmade wares, drawing you into artistic universes you never dreamed of. 11am-5pm, free. County Fair Building, Golden Gate Park, SF. More info here. 
SUN/2 FESTIVAL PAN-AFRICAN FESTIVAL "Citizens of the African Diaspora, it's time to celebrate! Our 8th Annual Pan-African Festival is Sunday September 2nd at Mosswood Park in beautiful Oakland California! This is a great event the whole family can enjoy and everything is FREE!. This event has been carefully curated to be a safe and enriching space for diasporic Africans. We come together as community to heal, recalibrate, relax and celebrate. We improve the holistic health of our community with services to heal mind, body and soul provided by our community." 8:30am-8pm, free. Mosswood Park, Oakland. More info here. 
SUN/2 FILM LATIN BOYS GO TO HELL Every month, the my gaze//yr gaze film series at Alley Cat Books presents a historic queer film chosen by a cool queer person. This one's been chosen by one of our eternal poet laureates Kevin Killian: "Latin Boys Go To Hell is a 1997 film by Ela Troyano (check out her great documentary La Lupe: Queen Of Latin Soul). Imagine Pink Narcissus melted into a telenovela-esque 90's indie movie and you start to get a sense of what Latin Boys Go To Hell will feel like. In his loving writing on the film Killian he says it's 'like a John Hughes movie or better yet, like an Amy Heckerling, the antics of a group of young, mixed-up young adults trying to find meaning in life and get laid in the process.'" 6pm, free. Alley Cat Books, SF. More info here. 
SUN/2 PERFORMANCE WAVY GRAVY San Francisco's sacred clown, patron jester of the Summer of Love, and all-around legend, now in his 80s, will make a rare appearance to "share his unique experience of living a life of creative activism in the Bay Area, always with fun as a ruling factor." This special event is in conjunction with the Berkeley Art Museum's Way Bay exhibit. 2pm, included with price of admission to Berkeley Art Museum. More info here.