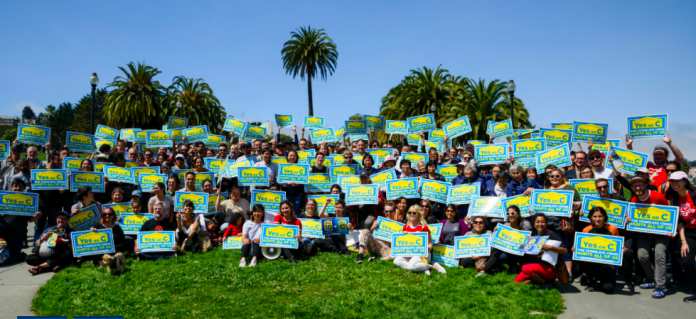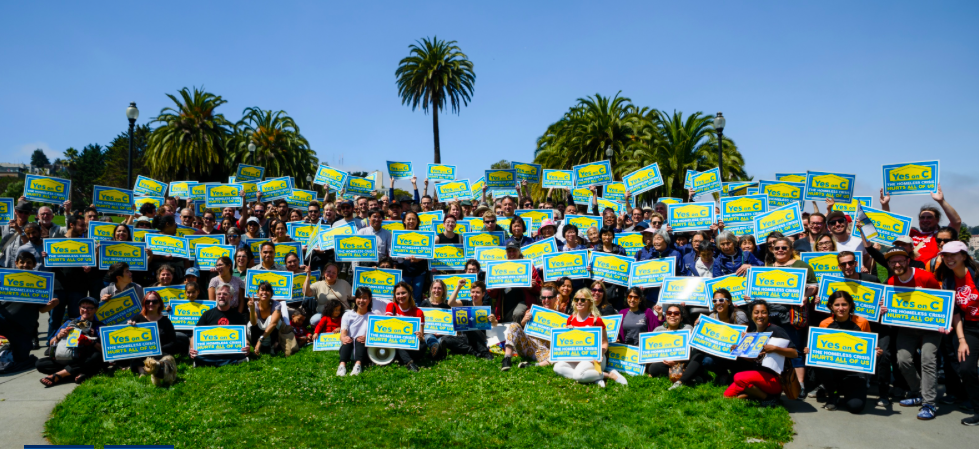 The Chamber of Commerce, the cops, and some big tech companies are attacking Prop. C, which would tax a small number of companies to pay for housing homeless people. Their line, which has already come out in ballot arguments and will no doubt be appearing in mailers and other types of advertising: Prop. C is "the biggest proposed tax increase in San Francisco history and could cost the city a large number of middle-class jobs."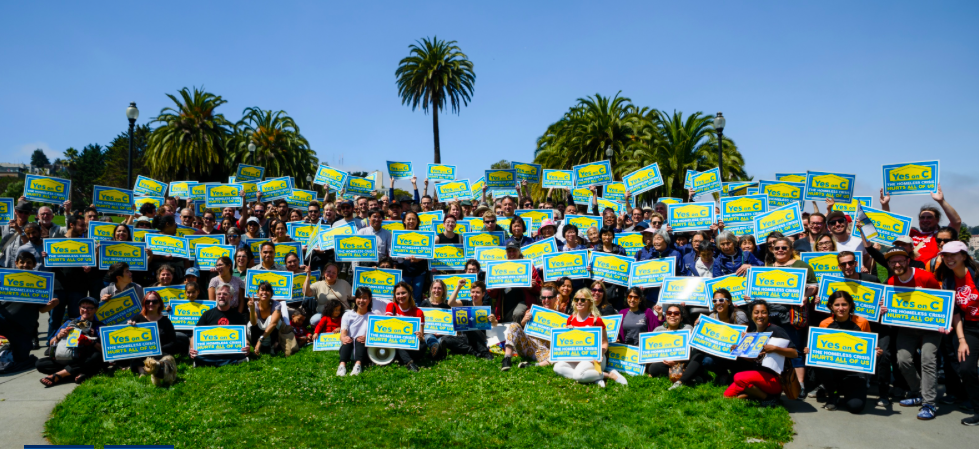 Never mind that the tax would impact only a small number of businesses, and would only be levied on gross receipts of more than $50 million.
Where did the "cost the city jobs" line come from? From a very dubious study by the Office of Economic and Workforce Development, which doesn't normally do these sorts of studies – which shows, since the document is beyond unprofessional.
Here's what I find astonishing: There is no evidence, not a single bit, cited in the "study" to show that a single "middle-class" job will disappear. The tax would hit hardest on really big law firms, really big tech companies, really big banks and financial services outfits, and really big retail – except that retail would pay hardly anything. If a retail outfit grossed $51 million in a year, that company would pay exactly $1,750 in Prop. C taxes.
Not the kind of thing that's going to cause Safeway to move out of town (or even to lay off existing workers).
And of course, most of the companies that would pay the tax just got big tax breaks from the Trump administration – tax breaks that have not so far led to more job creation,much less to higher pay for middle-class workers.
BTW, there's a ton of data on corporate relocations out there, none of which is cited in this study. The number one factor tends to be the available labor pool; the cost of office space is also a big factor (and the tech boom, not taxes, has driven up the cost of office space in SF). So is access to a "cluster" of similar companies (and big law, finance, and consulting firms that serve certain industries want to be near their clients).
Big manufacturing goes where labor is cheap and there are fewer environmental rules, but we aren't talking big manufacturing here anyway; there is no manufacturing company in SF that would be impacted by this tax.
Very few headquarters companies like the ones that would be hit by Prop. C would pay the huge cost of relocating because of a very modest tax increase. You think Salesforce, that just put its name on a huge new office building, is going to Texas to avoid the Prop. C tax? Not a chance.
But let's assume – despite an utter lack of data to support the premise – that some companies eliminate some jobs because of this tax. Where is the tax money going to go? It's going to go into programs that … create middle-class jobs.
The biggest employer of unionized middle-class workers in SF is government. The city actually creates more middle-class jobs than a lot of private-sector companies, and if you spend $300 million a year on housing programs, you are going to create a lot of those jobs. There will be more caseworkers, outreach workers, building managers, substance-abuse counselors, social workers – and construction workers, because building housing for homeless people also creates unionized middle-class jobs.
But like so many of these bogus "job loss" studies, the OEWD folks never accounted for any of those new jobs that Prop. C would create – and it's not only possible but likely that the net impact of Prop. C will be far MORE middle-class jobs in San Francisco.
Now if we can just pass Prop. C and Prop. 10, maybe those workers will be able to find a place to live.
Now that Mayor Breed has made endorsements in all five supe races, we can expect that Ron Conway and his Big Tech Money PACs will soon follow.
There are already two polls I have heard about – one citywide online poll that, according to the person who tipped me to it, sounded like it came from a pro-Breed position. The other, in D4, was testing ways to attack Gordon Mar.
No idea who paid for the polls; if the Jessica Ho campaign is doing a push poll on Mar, the expense hasn't shown up in her financial statements yet (but that's not surprising since the last filing date was in June). But I can hazard a good guess: It's not the Ho campaign, it's one of Conway's PACs.
Progress San Francisco spent nearly $1 million this spring attacking Leno and Kim and supporting Breed (mostly, attacking). That's the way politics works now: The candidates all claim to be taking the high road, avoiding nasty hit pieces, while the well-funded PACs do the dirty work.
This will continue to happen, and continue to work, until the voters start to realize that campaign finance matters.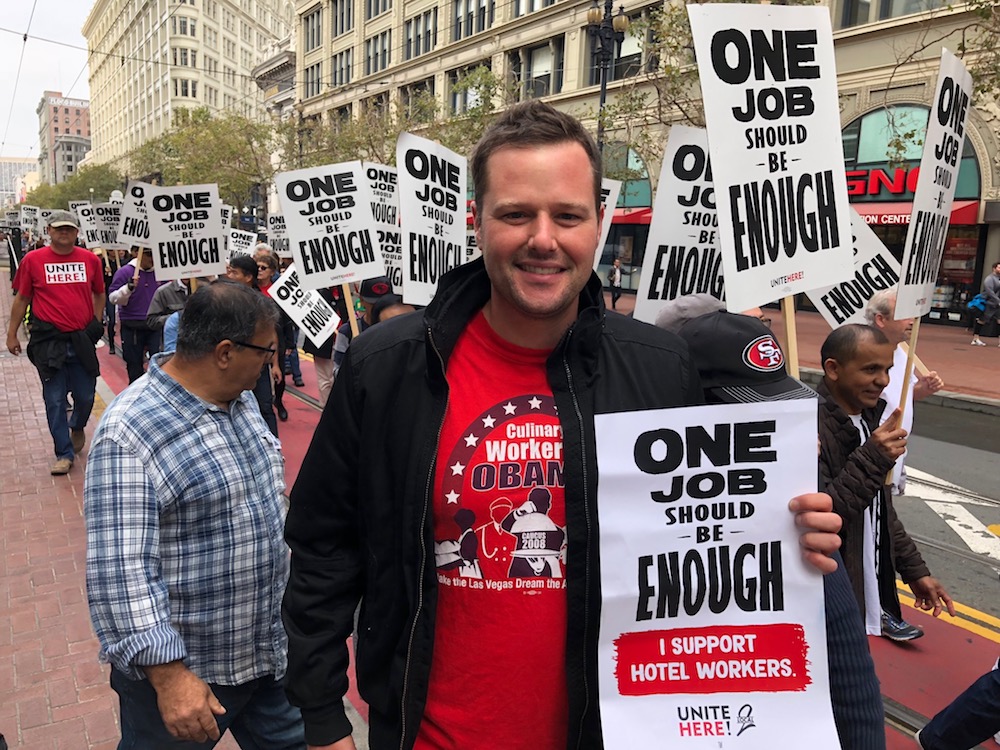 It's not surprising, much less scandalous, that two candiates in D6 are running a ranked-choice-voting campaign against the front-runner. That's how RCV works; if Sonja Trauss and Christine Johnson want to endorse each other, in the hope that one of them will get enough second-place votes from the other to beat Matt Haney, fair enough.
That, of course, is exactly what Jane Kim and Mark Leno did in June, when they worked the same type of strategy in an effort to defeat London Breed for mayor.
What's so interesting this time is that the Chronicle seems to be just fine with it.
Remember, back in May the paper ran an editorial denouncing Kim and Leno, saying they were "gaming the city's ranked-choice election rules in an unprecedented way."
There is no such editorial this time around. And this time around, Breed is endorsing Johnson and Trauss.
Which means, I guess, that according to the Chron, it's "gaming the system" when you don't like the political agenda of two candidates, and it's just fine when you do.
Joe Eskenazi at Mission Local has a detailed follow-up to the story we broke on Mayor Breed and Sen. Wiener endorsing a candidate with a history of transphobic statements. Zhao has since said she's not transphobic and that
"I was a recent citizen then. I became a citizen in 2011; the incident took place in 2013," she says. "Someone took me to a press conference. I only knew one person there. I apologize I got sucked into it."
But here's Eskenazi:
In 2013, Zhao was already in her mid-40s. And, far from mere "remarks she made to Chinese newspapers," or a singular "incident," Zhao in September 2013 was a featured speaker at a press conference denouncing AB 1266. She was there alsongside a number of speakers representing reactionary organizations including the Pacific Justice Institute — which is described by the Southern Poverty Law Center as "an anti-LGBT hate group."

At that event, Zhao was quoted in the Chinese-language press as claiming that AB 1266 would protect the 2 percent of students who are transsexual, but would "offend and infringe on the rights and privacy of 98 percent of students," leading to "violence" and even "rape."

Weeks later, she repeated these claims on Chinese-language radio, urging listeners to sign a Pacific Justice Institute-organized petition to repeal the legislation. She instructed listeners to download the petition from the radio station's website and mail it back to the station — indicating, far from being "sucked into it," she was playing no small role in organizing and perpetuating this recall drive.
It would be nice if Zhao were consistent about her beliefs — but I am still a bit stunned that Wiener and Breed have continued to stand by her.