FICKS' PICKS Jesse Hawthorne Ficks picks his favorite films of 2018 and presents them in a double bill format. Save this spoiler-free list for those late nites when you want a little movie magic back in your life. For an alternate take, checkout our weekly Screen Grabs columnist Dennis Harvey's top picks here.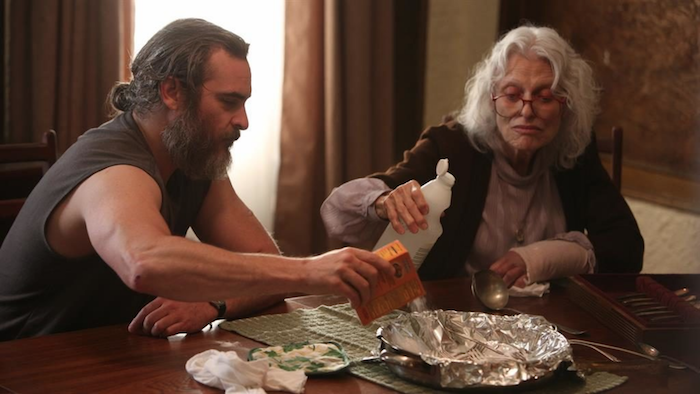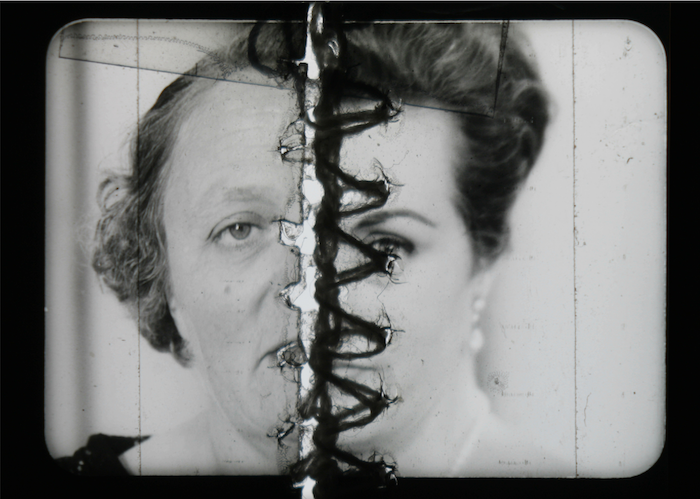 1. You Were Never Really Here (Lynne Ramsay, UK/France/US) + Never Never Land (Michael Fleming, Netherlands)
Lynne Ramsay's haunting adaptation of Jonathan Ames novella is a surreal neo-noir that gives Joaquin Phoenix yet another (best ever?) gut-wrenching, method-acting, performance. Following a war-veteran with PTSD named Joe, the turbulence between internal and external trauma spin to such a degree that each viewing delivers a completely different experience, primarily due to Ramsay's unique cinematic language. Sporting numerous affinities with many violent American classics such as Alfred Hitchcock's Psycho (1960), John G. Avildsen's Joe (1970), Paul Schrader/Martin Scorsese's Taxi Driver (1976), and even Paul Thomas Anderson's Inherent Vice (2014), Lynne Ramsay's fourth feature belongs right alongside the previously mentioned masterpieces. 
Filmmaker Michael Fleming melted my mind with the US premiere of his monumental mixed-and-matched montage at this year's final "New Experimental Works" at Artists' for Television Access (ATA) hosted by Craig Baldwin. Made entirely out of found (35mm/16mm/8mm) footage ranging from TV commercials, feature films, porn, dental x-rays, TV shows, and medical slides, this staggeringly inspired homemade hemorrhage was surgically glitched and stitched together using markers, blood, glass, exacto knives, insects, hole punchers, and actual thread. Digest his previous films while you anxiously wait for someone to re-program this transgressive testament to the hyper-art of dissecting the history of cinema.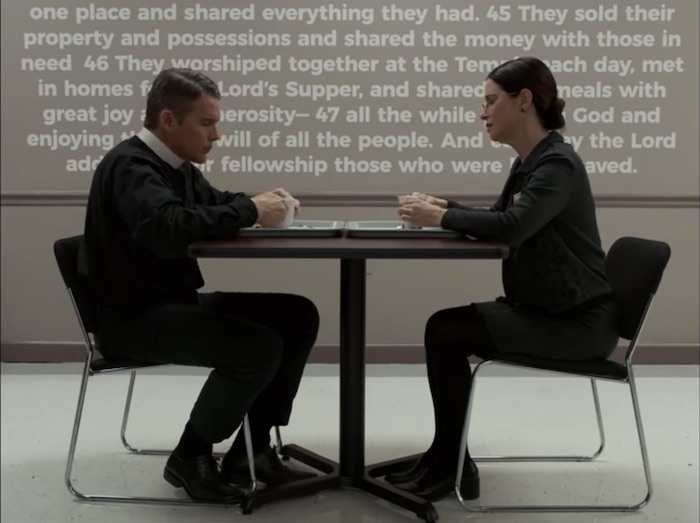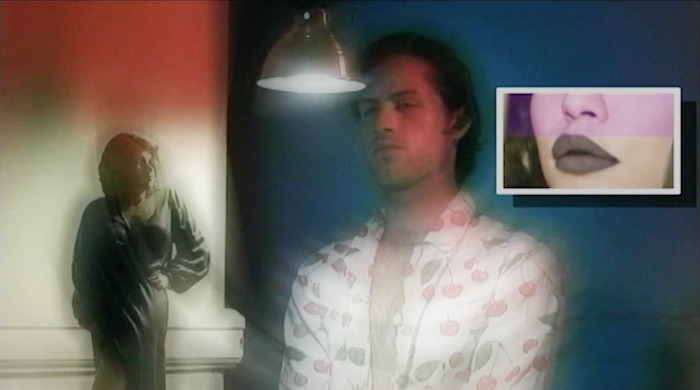 2. First Reformed (Paul Schrader, US) + Street Meat (Mike Kuchar, US)
Even more important than Paul Schrader creating perhaps his most defining transcendental style at the age of 72, is Ethan Hawke's nuanced performance, which will take you on a emotional journey through the infinite depths of monotony, loneliness, disparity, and ultimately, stasis. Neil Young's "Who's Gonna Stand Up?" is a profoundly eerie song showcased in the film, and seems to perfectly synch-up with Schrader's old school cinematic ways. Like most great pieces of art, this movie needs to be experienced more than once and preferably in an out-of-the-way movie theater. 
Making homemade films for close to 70 years, Mike Kuchar, twin brother to George Kuchar, recently won a Guggenheim fellowship and has made five films this year alone! I've often found his films more serious in tone than his brother's and Street Meat, a nine-minute Lynchian lamentation on lost love, had me in tears at both Bay Area premieres (ATA, CCA). Thoughtful underground cinema is alive and kicking. Just keep makin 'em Mike.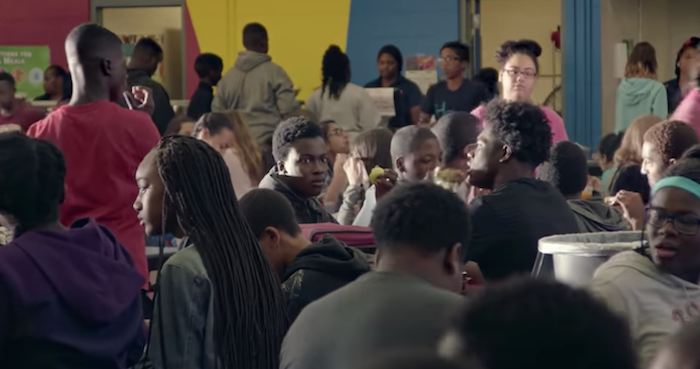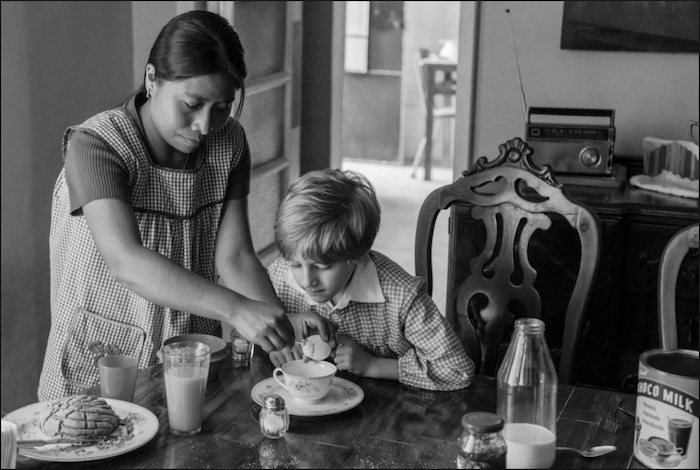 3. Life and Nothing More (Antonio Méndez Esparza, Spain/US) + Roma (Alfonso Cuarón, Mexico/US)  Perhaps titled after Abbas Kiarostami's 1992 neo-realist classic, understated gem Life and Nothing More seemed to slip through the cinematic cracks this year. Exploring the life of a single mom (Regina Williams) raising her disaffected teenage son (Andrew Bleechington) in Tallahassee Florida, director Antonio Méndez Esparza cast non-actors, to improvise playing themselves. Deliberate, observant and profound, this kind of regional cinema deserves your undivided attention.
One of the world's greatest filmmakers, Alfonso Cuarón (Y Tu Mamá También, Children of Men, and Gravity) shot Roma in black and white, 65mm format, widescreen format and yet the film is actually quite intimate, stripped down, neo-realist experience. The perfectly paced tracking shots (Cuarón was also the cinematographer and co-editor) softly floats through driveways, living rooms and hospital corridors of one family in Mexico City's Roma district, without ever losing its focus on the main character's perspective: Yalitza Aparicio, who plays Cleo the maid. She not only delivers one of the best performances of of the year playing a version of Cuarón's own family housekeeper; she embodies the cinematic voice, face, and soul to an overlooked individual, even community, who has martyred more than their own life to keep our society functioning. Financed and distributed by Netflix, it is of the utmost importance for you to go out of your way to watch this in a movie theater. The temptation to watch it on your laptop will be strong. But like another Netflix score, Orson Welles' final (and finally) completed feature film The Other Side of the Wind——this little story deserves to be as big as possible.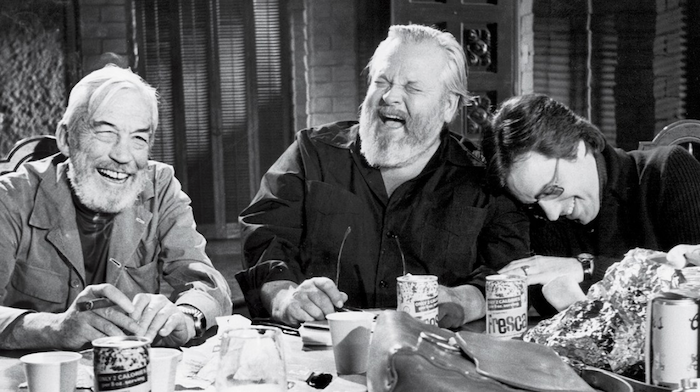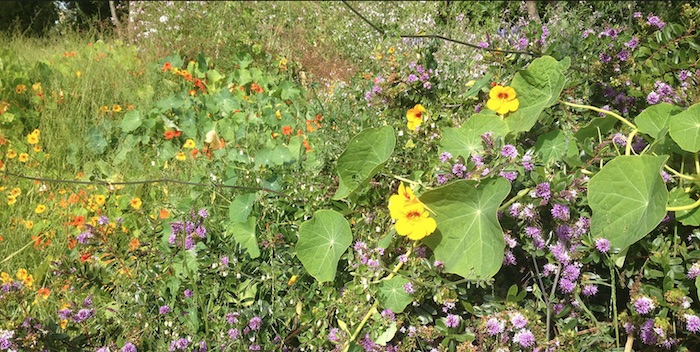 4. The Other Side of the Wind (Orson Welles, France/Iran/US) + Colophon (For the Arboretum Cycle) (Nathaniel Dorsky, US)
Being one of the most intimidating Hollywood movies ever made, Orson Welles' multi-meta-deconstruction of a misogynist Hollywood, is quite simply the perfect verse to conclude a long and winding road. Whether one has the patience or interest in diving head-first, up Orson Welles' purposely pretentious odyssey, is up to each cinephile. Whether you focus on the complicated and heartbreaking best friendship with Peter Bogdanovich or parodying the meandering counter culture cinema of the 1960s, this non-linear experiment isn't just 40 years ahead of his time; it's still on the other side of the wind. (Mandatory viewing is recommended for both documentaries: Morgan Neville's awkwardly quirky They'll Love Me When I'm Dead and Ryan Suffern's A Final Cut for Orson: 40 Years in the Making.)
Bay Area treasure Nathaniel Dorsky not only finished his seven-film, 137-minute, Arboretum Cycle this year, he made this 14 minute tone poem, which actually took my breath away in the moments just after its concluding shot. "Colophons were formerly printed at the ends of books, but in modern works they are usually located at the verso of the title-leaf." Dorsky created a beautiful balance for me by intertwining blooming natural habitats with refracting reflections of interlaced windows. But more than that, Dorsky's 14-minute film pulled me outside of my head and funneled me into his cinematic sonnet. Don't miss the upcoming screening of both Colophon on February 9 and the entire Arboretum Cycle at BAMPFA on February 15.
5. Welcome to Marwen (Robert Zemeckis, US) + Zero (Aanand L. Rai, India)
Every year there are a few Hollywood films that take a major risk in creating something special and unique. Very often these brave films and filmmakers are punished. This is how my film series MiDNiTES FOR MANiACS was created (celebrating underrated and overlooked films) along with the concept of neo-sincerity, an idea that embraces genuine feelings when confronted with confusing concepts as opposed to witty irony and sarcastic slurs. Robert Zemeckis' audacious adaptation of Jeff Malmberg's heartfelt documentary Marwencol (2010) is one of these confusing experiences. It follows the story of Mark Hogancamp, a man who survived a hate crime in the year 2000 and channelled his PTSD into creating an art installation into a small town filled with G.I. Joes and Barbie Dolls. The Back to the Future director distinctively combines two worlds: a magical realism where his dolls come to life to battle forces of evil and the real world, where Mark timidly attempts to handle his terrifying attack. Co-writers Caroline Thompson and Robert Zemeckis' script digs so deep into Mark Hogancamp's psyche, that you won't believe how raw some of the content is here. Add to that Steve Carrell's sensitive and nuanced performance is so terrifying; many may not be prepared for the deep, dark issues that need to be confronted before healing and moving forward can happen. Combined with some of the year's most hypnotic and inventive VFX, Welcome to Marwen is something akin to Joe Dante's sneakily subversive Small Soldiers (1998) and will surely screen someday as part of MiDNiTES FOR MANiACS.  
When Shah Rukh Khan decides to do something different, take note. Tackling alcoholism, "proportionate dwarfism" and cerebral palsy with superstar Bollywood actors, masala-genre mixing (Screwball Melodramatic Sci-Fi Musical) and some of the most expensive VFX in India cinema history, his Zero will polarize most within minutes of this 166 minute arguable masterpiece. Broken up into two parts by an intermission, the second half shifts gears so abruptly and amps up the surrealism so brazenly, I found Zero reaching a transcendent absurdism comparable to one of the decade's most memorable films, Leos Carax's Holy Motors (2012). The film accelerates its allegory of accepting one's own disabilities, as well as others', by completely embracing the downright bizarre. Like I said, this movie will split the room; yet revolution is always a bit messy.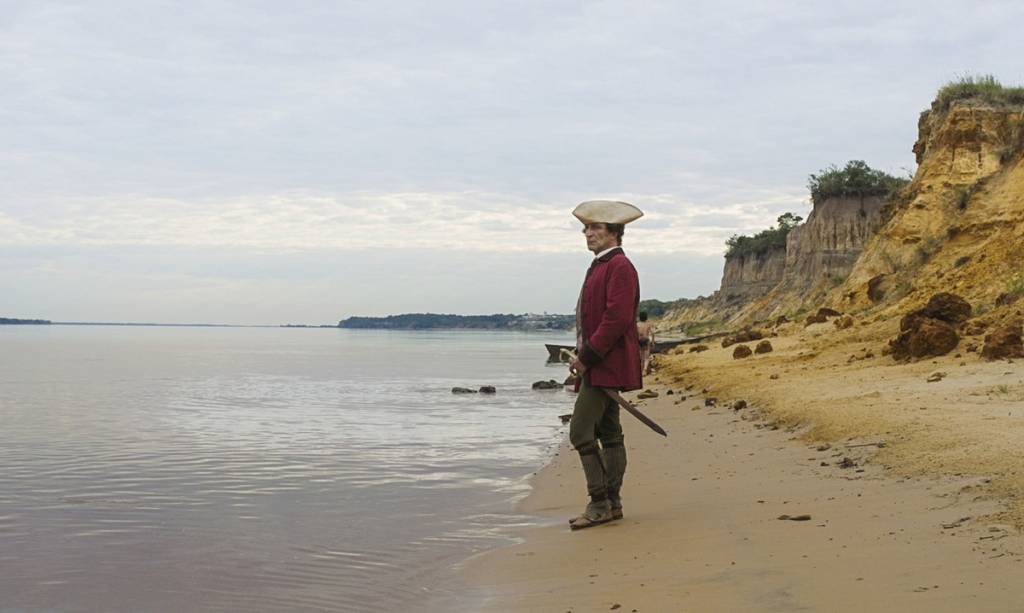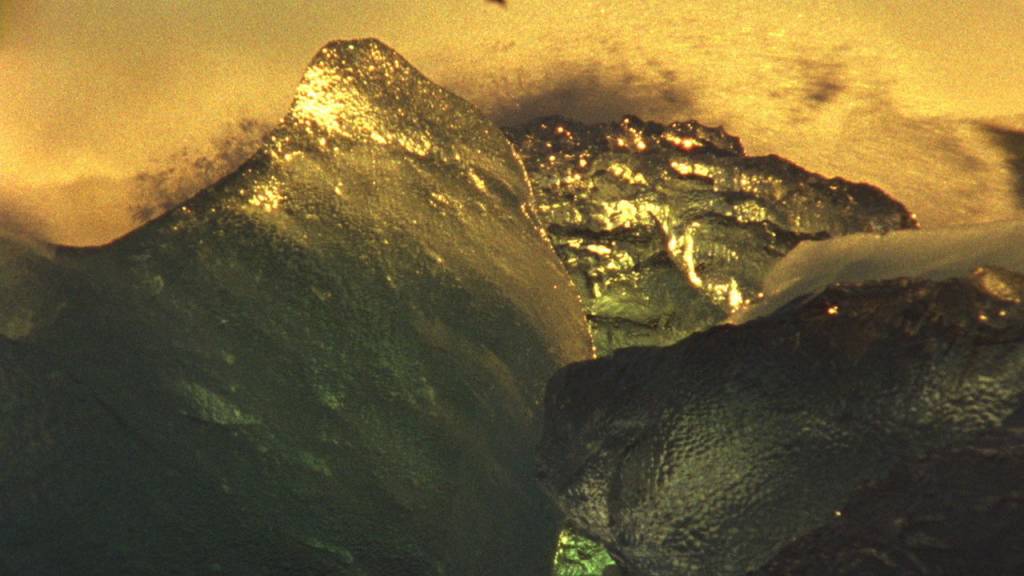 6. Zama (Lucrecia Martel, Argentina/Brazil/Spain/Dominican Republic/France/Netherlands/Mexico/Switzerland/US/Portugal/Lebanon) + The Crack Up (Jonathan Schwartz, US, 18 minutes)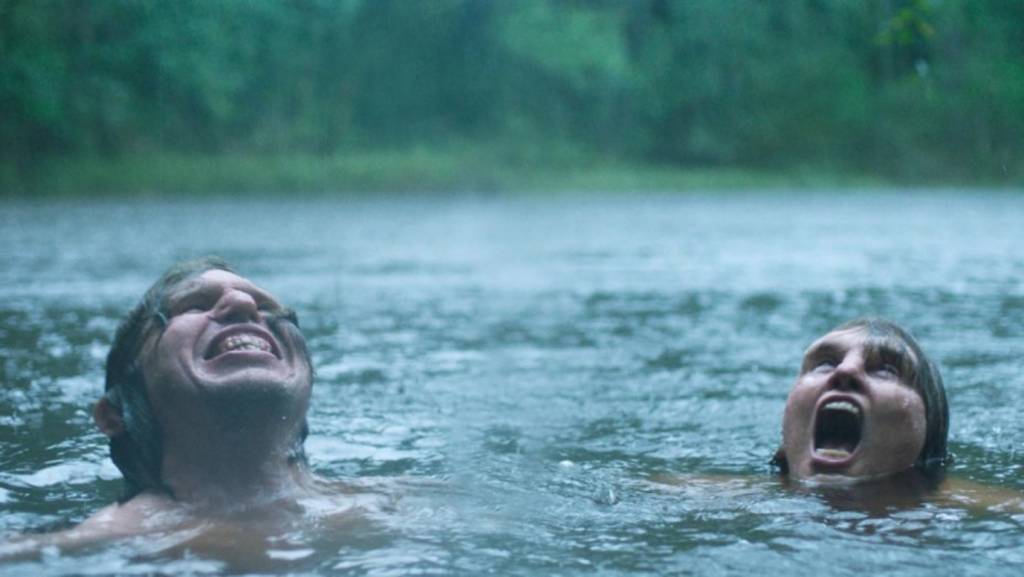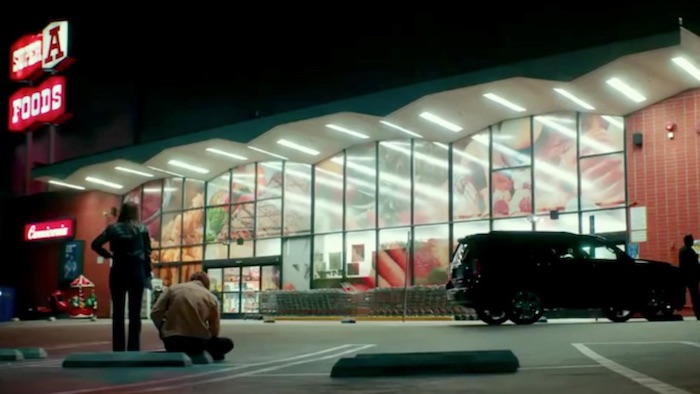 7. Border (Ali Abbasi, Sweden/Denmark) + A Star is Born (Bradley Cooper, US)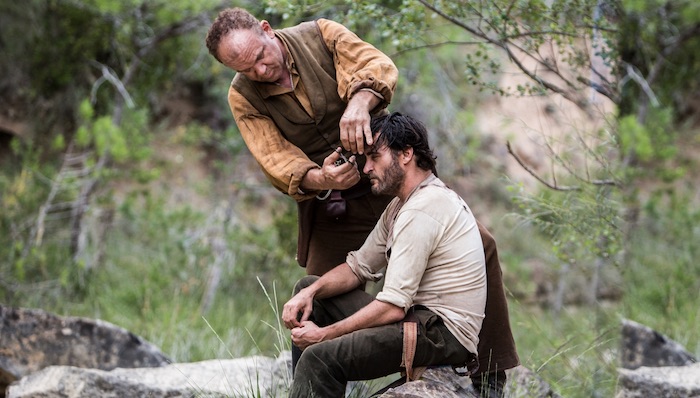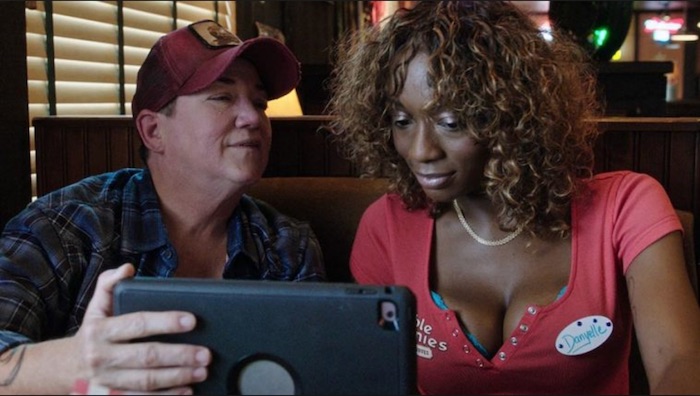 8. Sisters Brothers (Jacques Audiard, France/Spain/Romania/US/Belgium) + Support the Girls (Andrew Bujalski, US)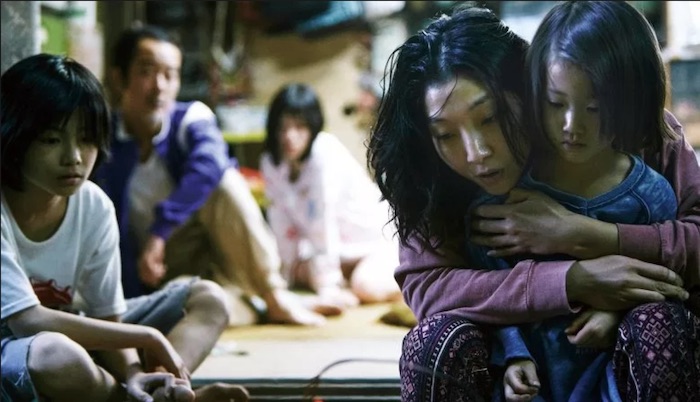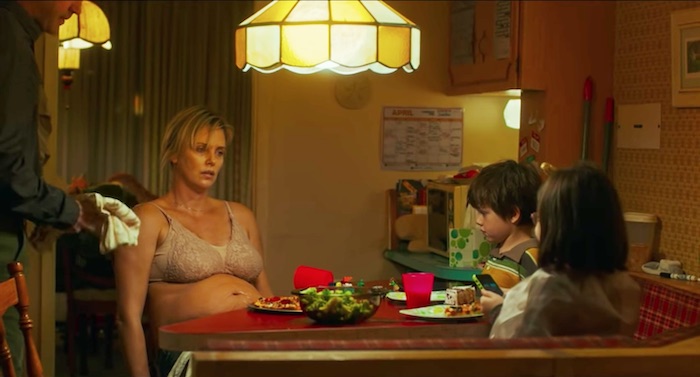 9. Shoplifters (Hirokazu Kore-eda, Japan) + Tully (Jason Reitman & Diablo Cody, US)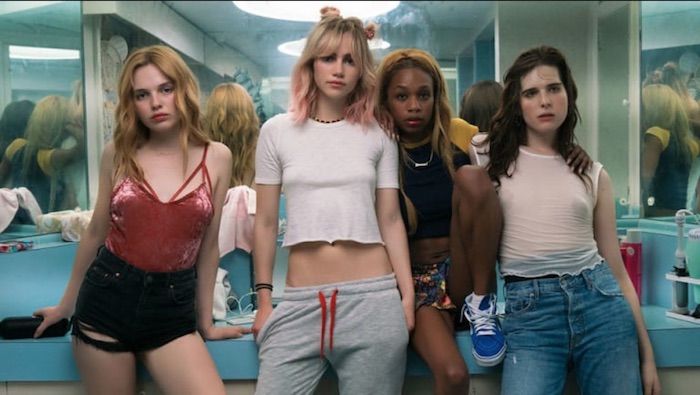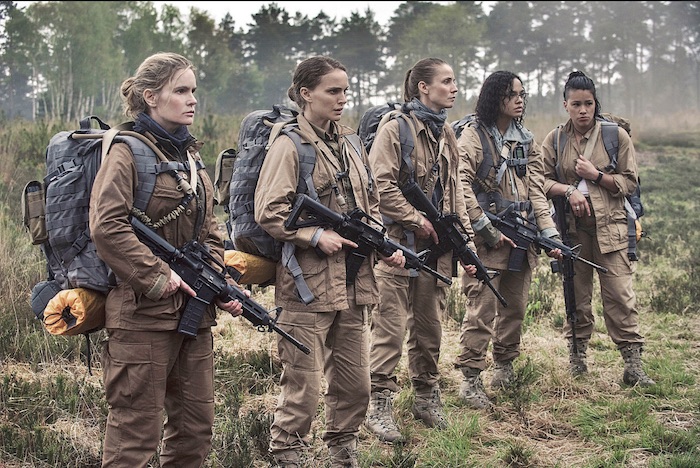 10. Assassination Nation (Sam Levinson, US) + Annihilation (Alex Garland, UK/US)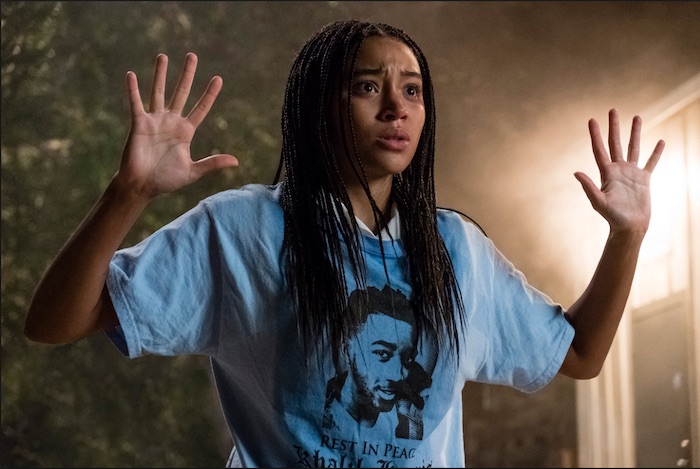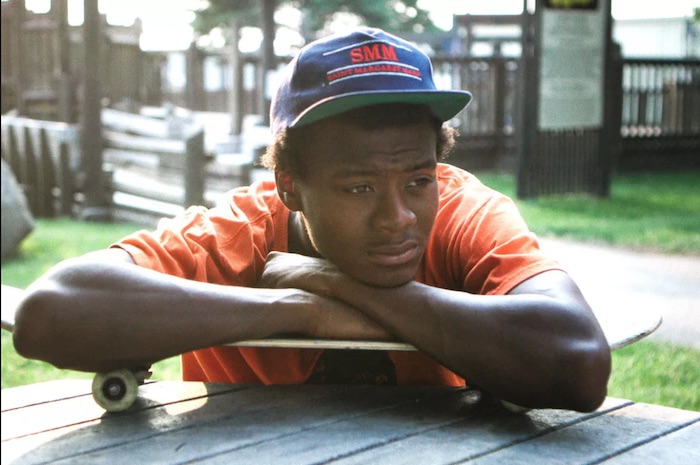 11. The Hate U Give (George Tillman Jr., US) + Minding the Gap (Bing Liu, US)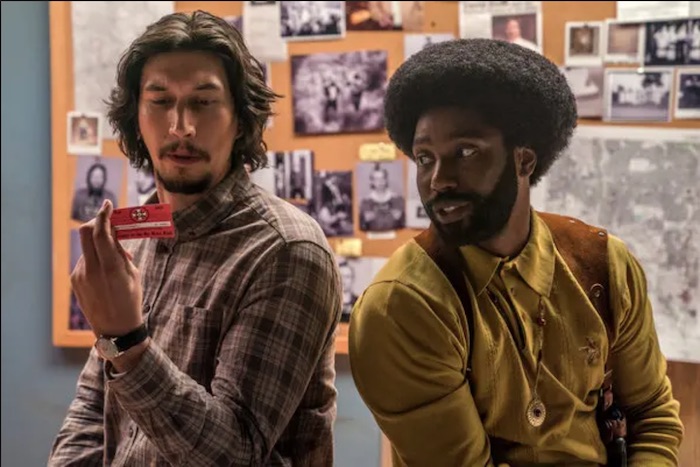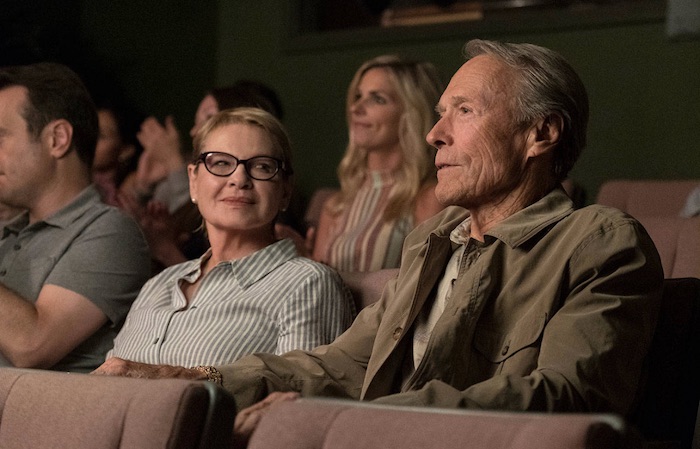 12. BlacKkKlansman (Spike Lee, US) + The Mule (Clint Eastwood, US)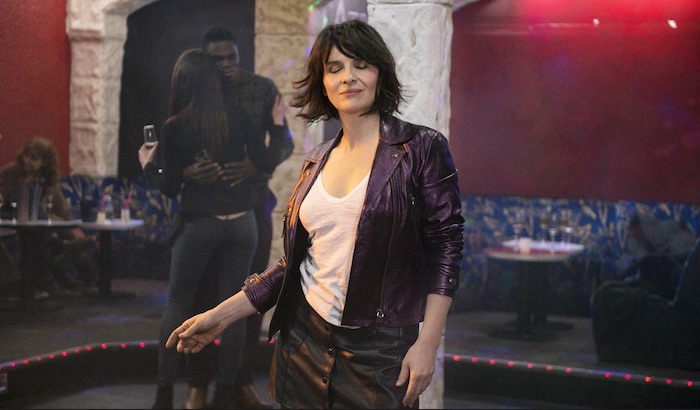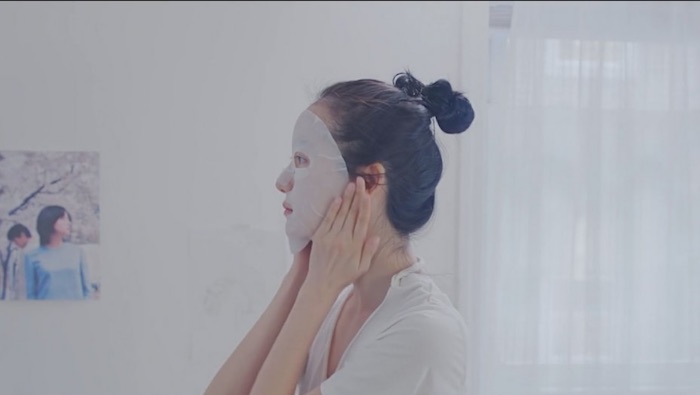 13. Let the Sunshine In (Claire Denis, France) + Fish Bones (Joanne Mony Park, US)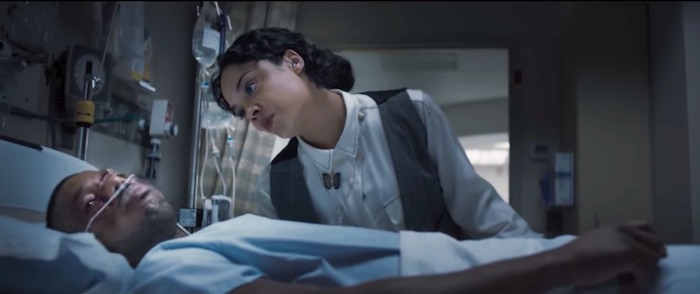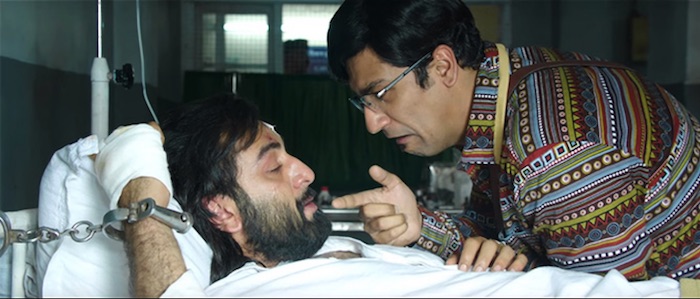 14. Creed II (Steven Caple Jr. US) + Sanju (Rajkumar Hirani, India)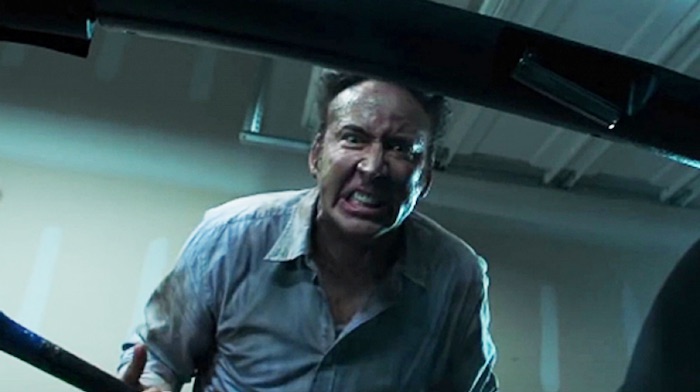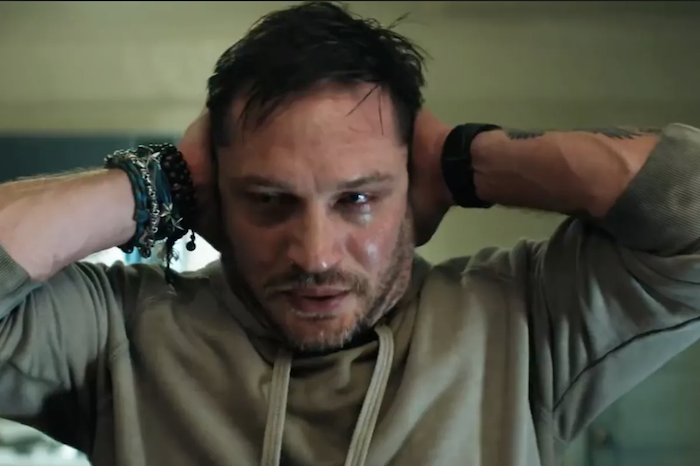 15. Mom & Dad (Brian Taylor, UK/US) + Venom (Ruben Fleischer, US)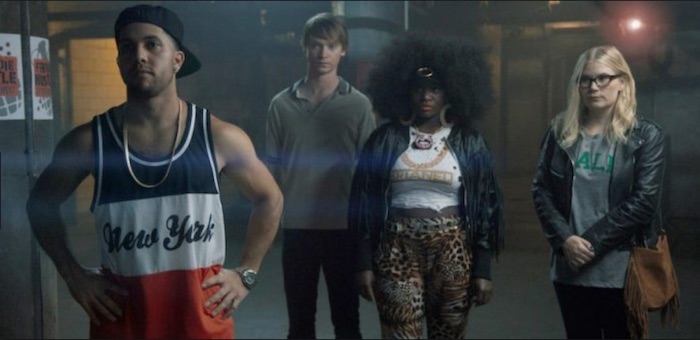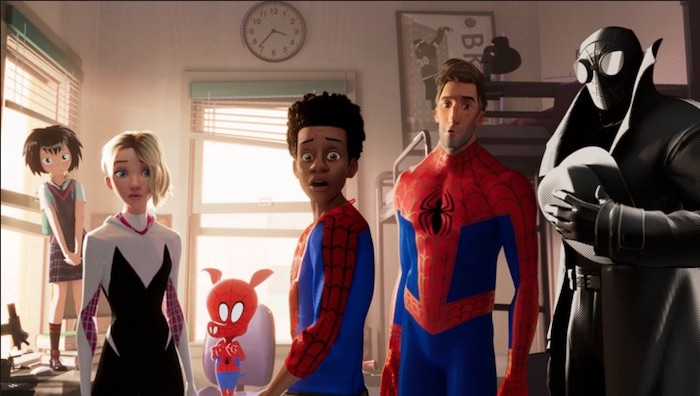 16. Bodied (Joseph Kahn, US) + Spider-Man: Into the Spider-Verse (Bob Peschetti, Peter Ramsey, Rodney Rothman, US)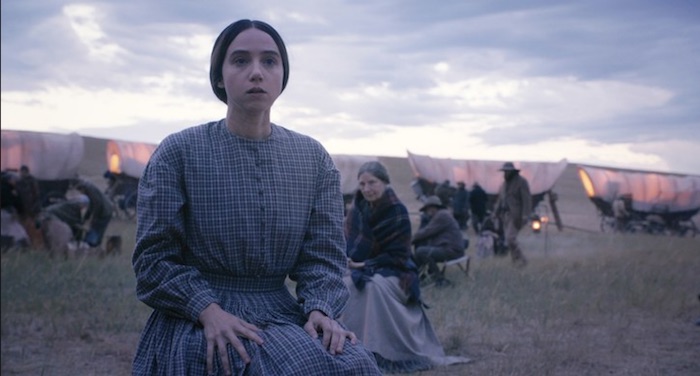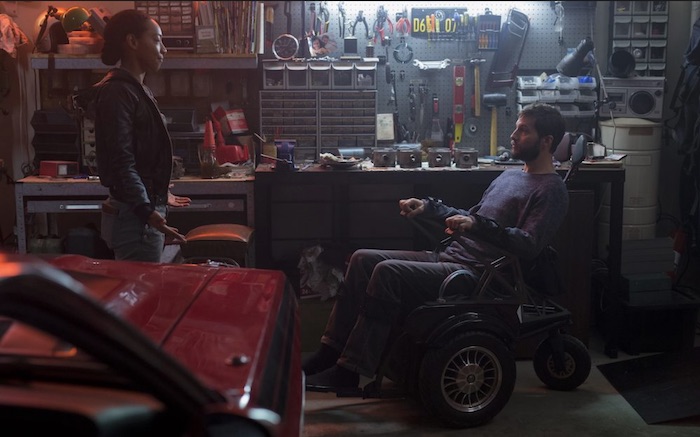 17. The Ballad of Buster Scruggs (Joel & Ethan Coen, US) + Upgrade (Leigh Whannell, Australia/US)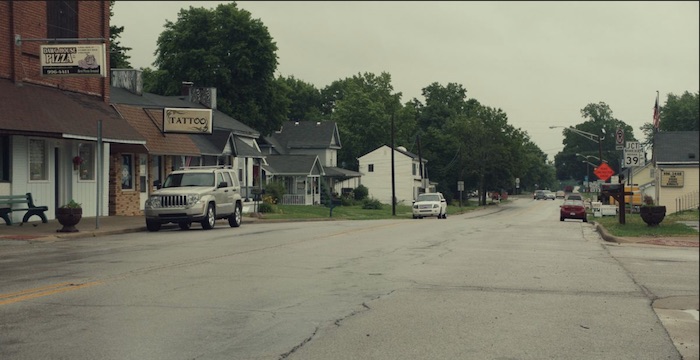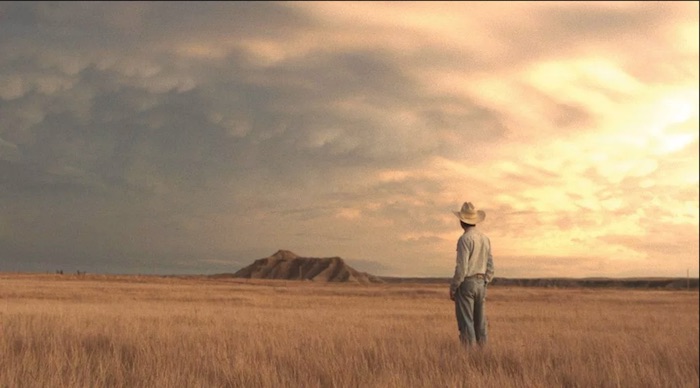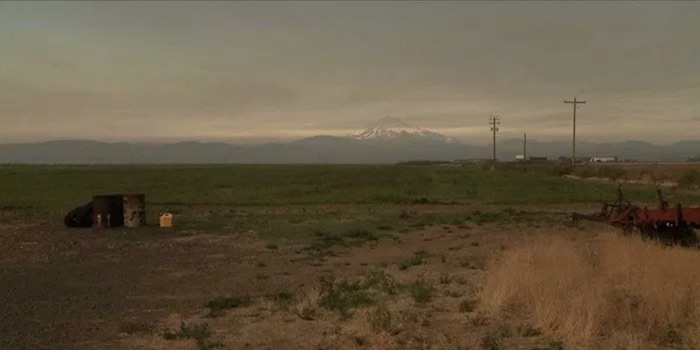 18. Monrovia, Indiana (Frederick Wiseman, US) + The Rider (Chloé Zhao, US) + L. Cohen (James Benning, US, 50 minutes)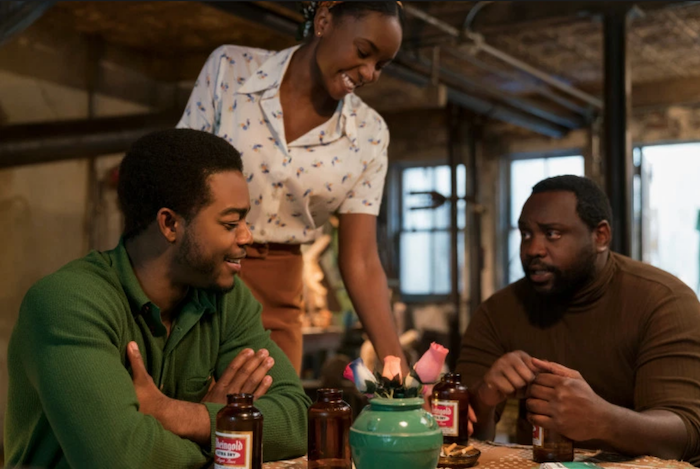 19. Hale County This Morning, This Evening (U.S., RaMell Ross) + If Beale Street Could Talk (Barry Jenkins, US)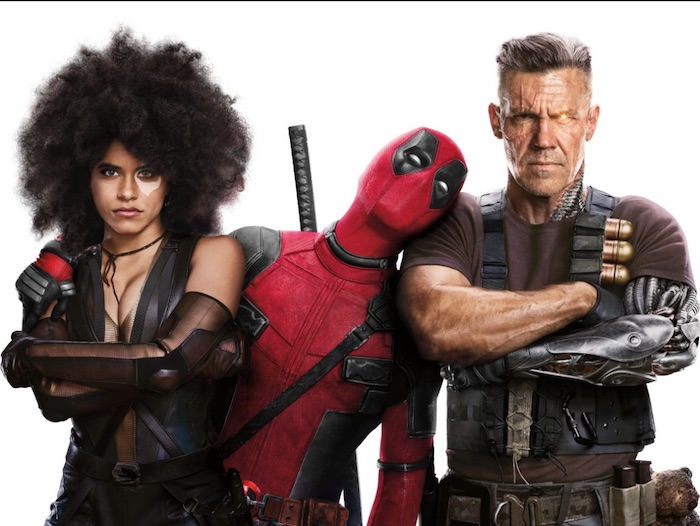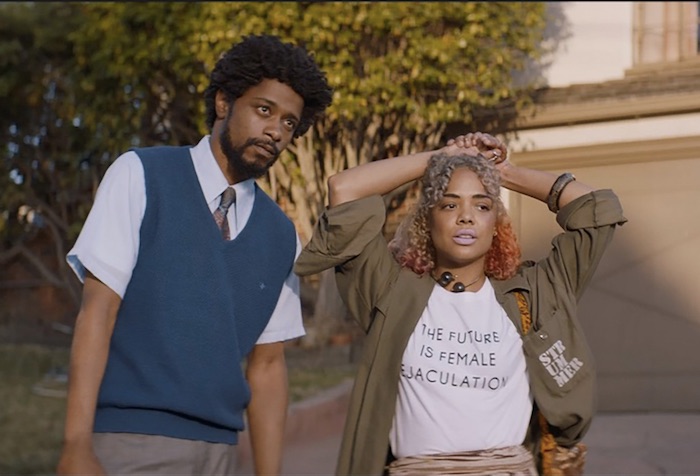 20. Deadpool 2 (David Leitch, US) + Sorry to Bother You (Boots Riley, US)+ Moo (Dojacat, US, 5 minutes)
Jesse Hawthorne Ficks is the Film History Coordinator at the Academy of Art University in San Francisco and curates/hosts the Midnites for Maniacs series. He is part of the SF Film Critics Circle and is the film festival critic for 48hills.