I'll start right off the bat by revealing my, and many others', go-to secrets. I usually deal with my holiday shopping with one quick, cart-laden twirl through Green Apple Books or Dog-Eared Books Castro (both still doing curbside, online, and limited in-person), and whisk through a couple museum stores (SFMOMA and de Young offer online shopping and shipping, as does CJM, but since Hanukah starts Thursday you'll have to be quick). Then, depending which neighborhood I want to grab lunch in, I'll hit up Wishbone (Inner Sunset), Park Life (Inner Richmond), or Life and Cove (Lower Haight) for stocking stuffers. BONUS a trip to Roots near the Mission for some adorable little houseplants for all my sweet millennials and others who love them. (One more trade secret: If you're on a budget, support a Mission botánica like Yoruba, Los Sueños, or Lucky for some fortune and blessings candles, incense, and other items. The experience is always holiday magic.)
This year is a lot different, of course, and most people will want to shop online, which is why we're dropping our "last minute gift guide" a little earlier the usual, so you can cyber-Santa onto your FedEx sleigh and down the virtual chimney in time for Christmas and Kwanzaa at least. (Here's a list of Black-owned businesses to support and Black-owned restaurants to help with those holiday meals.)
Last week we published a fantastic list, courtesy of California Eating's Tamara Palmer, of local food and drink gifts starting at $5. And don't forget to peruse our Best of the Bay 2020 shopping winners. Here are even more local suggestions to make the season a bit easier. Remember to check hours and shipping info. And hey, I would be remiss if I didn't recommend my own book, Into the Streets: A Young Person's Visual Guide to the History of Protest in the United States for the rebellious teen in your life (or anyone who wants a deeper understanding of what's going on in the streets and online).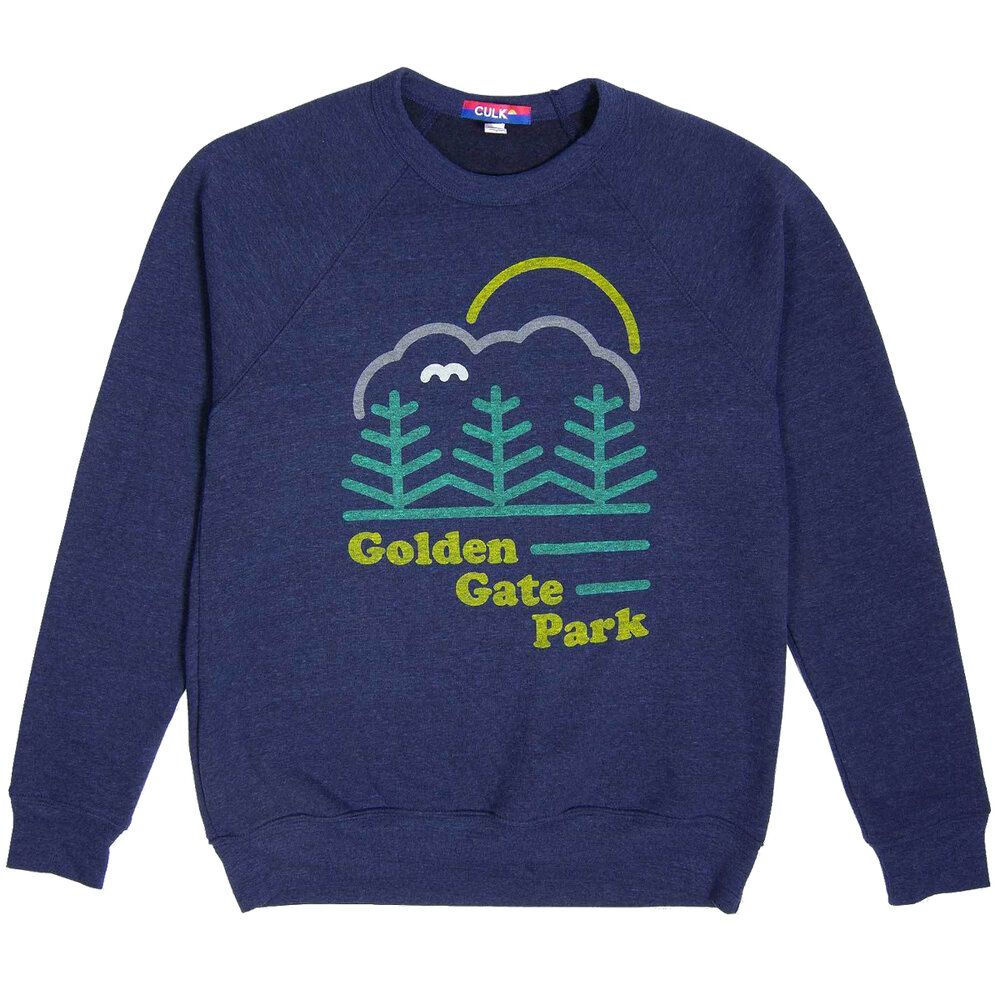 GOLDEN GATE PARK 150 and SF MERCANTILE Online local love is a snap with these two. GGPark had to celebrate its sesquicentennial virtually, alas—although the Ferris Wheel did run for one glorious week or so, and you should take a walk to see the psychedelic light show projected onto the Conservatory of Flowers every evening just after sunset. But you can still commemorate the occasion with nifty gifts from the Golden Gate Park 150 online store. And don't stop there. Peruse all the other online offerings of SF Mercantile (GGPark's partner) by hovering over "Shop" on the front page and exploring everything from adorable firefighter bear tees to San Francisco hurdy-gurdies. There's so much!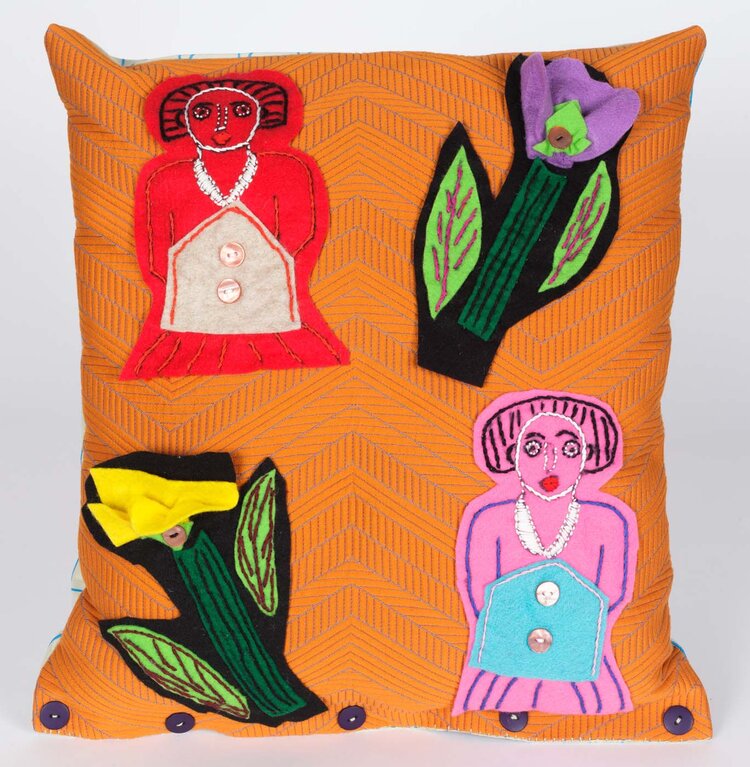 CREATIVITY EXPLORED I was totally blown away by the selection of prints, paintings, sculpture, stationery, and other super-cool objets available for sale on the Creativity Explored shop website. All produced by artists with developmental disabilities through CE's wonderful program; you'll find what you need to brightly decorate your hipster hovel or expansive loft foyer.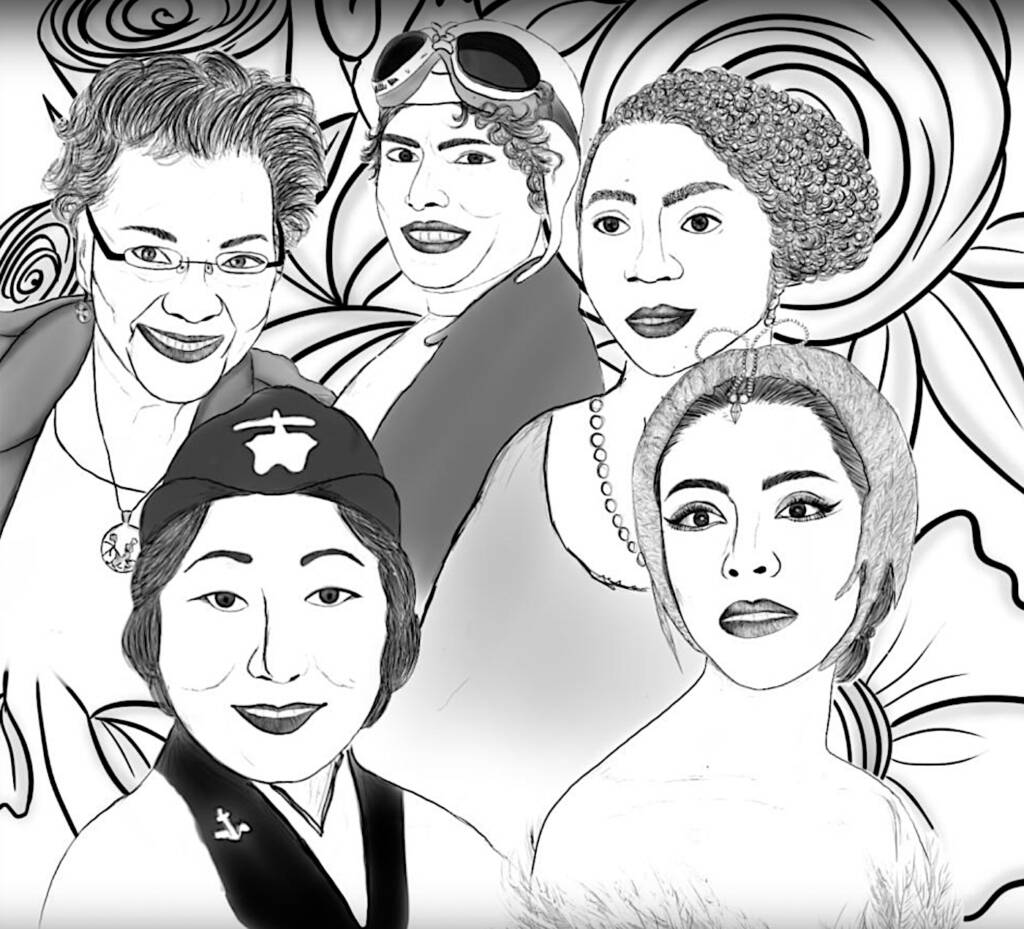 BRAVE SIS DAYBOOK Know anyone in your life who could use some daily inspiration and activities, courtesy of generations of amazing women of color? Rozella Kennedy's Brave Sis daybook is stunningly gorgeous, full of fabulous drawings, quotes, and history: "Part planner, part history book, part journal, and also part coloring book, the 2021 Brave Sis Journey-Journal highlights Black and other American Women of Color in history, notably the lesser-known she-roes, whose stories will energize and inspire users of all ages." I spoke at length with Rozie about it here. And then I got one and it's awesome. Order it via her website: www.bravesis.com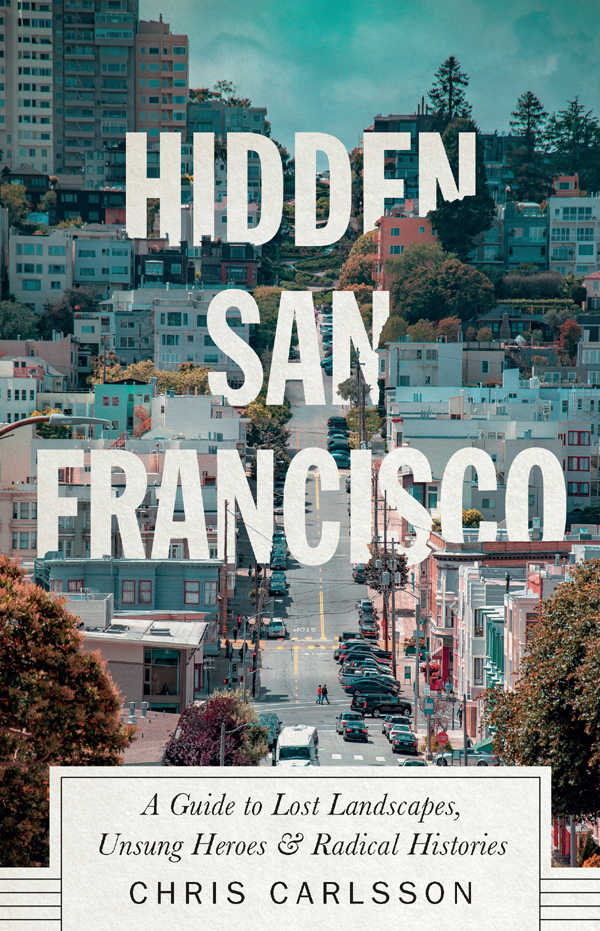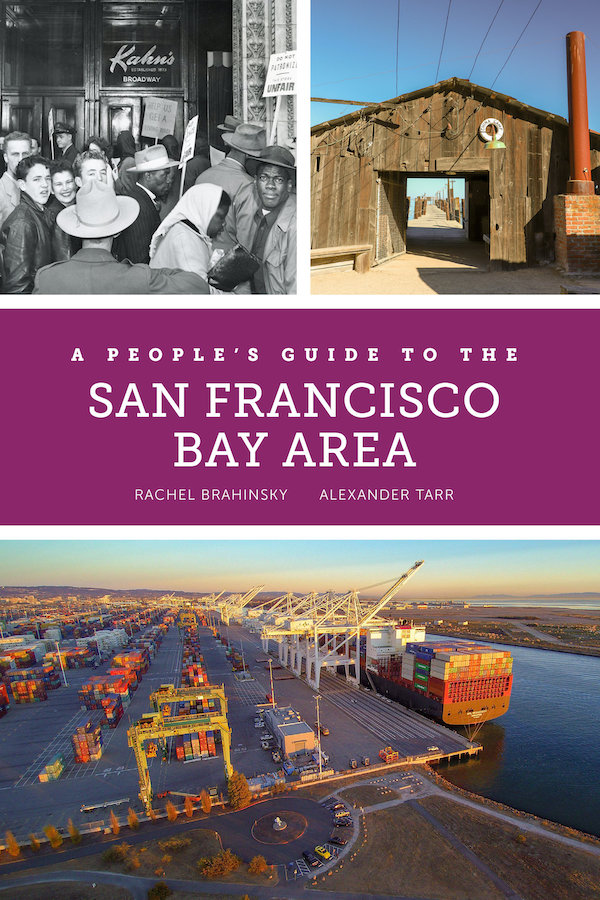 TWO RADICAL GUIDE BOOKS TO THE BAY AREA Both of these are terrific, new, perfect complements to each other, highlighting the radical and hidden history of our amazing region. Rachel Brahinsky and Alexander Tarr's A People's Guide to the San Francisco Bay Area (use code 20W9989 for 30% off!) "looks beyond the mythologized image of San Francisco to the places where collective struggle has built the region. Countering romanticized commercial narratives about the Bay Area, geographers Rachel Brahinsky and Alexander Tarr highlight the cultural and economic landscape of indigenous resistance to colonial rule, radical interracial and cross-class organizing against housing discrimination and police violence, young people demanding economically and ecologically sustainable futures, and the often-unrecognized labor of farmworkers and everyday people." Meanwhile, beloved bike activist, tour guide, and FoundSF historian Chris Carlsson's equally in-depth Hidden San Francisco: A Guide to Lost Landscapes, Unsung Heroes and Radical Histories "is a guidebook like no other. Structured around the four major themes of ecology, labor, transit and dissent, Chris Carlsson peels back the layers of San Francisco's history to reveal a storied past: behind old walls and gleaming glass facades lurk former industries, secret music and poetry venues, forgotten terrorist bombings, and much more. Carlsson delves into the Bay Area's long prehistory as well, examining the region's geography and the lives of its inhabitants before the 1849 Gold Rush changed everything, setting in motion the clash between capital and labor that shaped the modern." Get both from your local bookstore or www.bookshop.org (which gives back to local bookstores).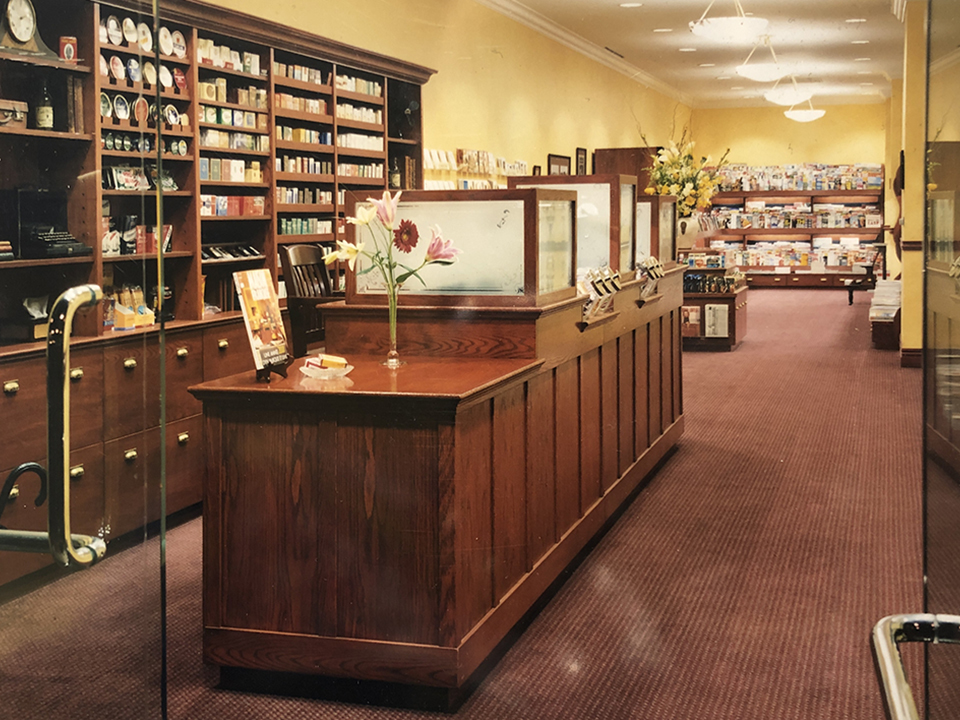 FOG CITY NEWS I usually top my shopping whirl off by scoring treats for everyone, and myself, at Fog City News downtown which is a perpetual Best of the Bay winner for its staff and chocolate selection. (They have a great selection of gifts and of course magazines as well). I reached out to Adam Smith, Fog City proprietor, about what the comfortingly sweet institution had in store, and got this mouthwatering response:
"My top recommendation for this holiday season is a 12-piece gift box of bonbons from Oakland chocolatier Michael Mischer (support him at his Oakland storefront as well). We've been doing business with him almost since the day he went into business in 2004 and he custom-makes this box for us. His bonbons have a thick shell (so lots of "snap"!) with a soft filling inside (a nice contrast). Michael is German and what he's done is translate his favorite holiday flavors into bonbons. The Lebkuchen piece is named after the spicy honey cookies sold during the Christmas season in Germany. It's a great rich, gingerbread flavor that's not too strong on the spice or the sweetness. Picture a gingerbread flavor that's got aspects of baked cinnamon apples and pumpkin pie too, and throw in a little chai tea! The Pfeffernusse piece (say that 5 times fast!) is based on another German holiday cookie and Michael's particular version is green cardamom, white pepper, and almond butter. It's lighter and less sweet on the palate than the Lebkuchen bonbon. Besides the cardamom flavor, there's an intriguing pine-like flavor, and then throw in some lemon, lime, and mint flavors too. We've been telling customers for years that Michael's Marzipan bonbon will RUIN you because it's so fresh (we order it every month)—it's got a softer texture and has a more vibrant flavor than all the marzipans made in Germany (touting their long traditions of making it) but which are shipped all over the world, made often MONTHS ahead of when a consumer actually eats them. It's really not even a fair comparison. And his Champagne bonbon is over the top! Picture a filling of heavy cream, butter, white chocolate, milk chocolate, champagne, AND a brandy-soaked raisin in the center!
"We're open weekdays Noon-6:30, and Saturdays Noon-5pm, until Xmas. Curbside pickup, or phone order (415-543-7400) and we ship via USPS anywhere in the country. This is our Flickr page to see all the zany holiday cards and fun little gifts and gadgets we carry."
Ever knowledgeable about the small business landscape, Adam also recommends some other local shops that could use your help:
Alexander Books (the LONE independent bookstore in the FiDi AND Union Square now)
Patrick & Co. paper goods and small gifts (how many 100+ year old biz do we have left?)
Jeffrey's Toys on Kearny (they're the oldest toy store in the city now)
Terrasol (terrific gift shop now on California, around the corner from where they were on Polk for 15 years)
One Half (everyone's secret store on Polk)
Molte Cose (another wonderful independent gift store, also on Polk Street)