In the space of a few hours, Governor Gavin Newsom vetoed:
A bill to protect domestic workers.
A bill to set up a pilot project for social housing in California.
A bill to legalize the personal use of some psychedelics, like psilocybin.
A bill to allow cannabis cafes in California cities that wanted to permit them.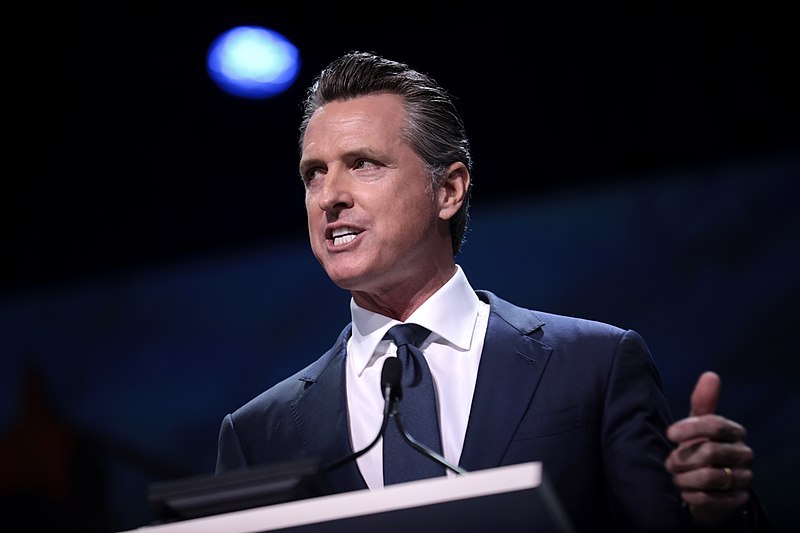 "With this veto, the governor sends a clear message that he does not value the critical work of the state's homecare, childcare, and household workers, denying them the same rights all other workers enjoy. As a result of his actions, women of color and immigrant women, who are the backbone of our economy, will continue to face debilitating injury and illness and be treated as disposable by our state's institutions," Kim Alvarenga, executive director of California Domestic Workers Coalition, said in a statement.
Assemblymember Alex Lee, sponsor of the social housing bill, said:
I'm extremely disappointed that AB 309, The Social Housing Act, has been vetoed by the Governor. The bill would have brought a monumental and much needed change in California—the paradigm shift in providing housing as a fundamental and universal right. That's the vision which has guided my social housing legislation ever since I took office three years ago.
State Sen. Scott Wiener, normally a Newsom ally, said:
This is a setback for the huge number of Californians — including combat veterans and first responders — who are safely using and benefiting from these non-addictive substances and who will now continue to be classified as criminals under California law. The evidence is beyond dispute that criminalizing access to these substances only serves to make people less safe and reduce access to help. Today's veto is a huge missed opportunity for California to follow the science and lead.
As one commenter on Twitter noted: "What the actual fuck is going on in the Governor's Office?"
He's WTAF is going on: Newsom no longer cares about the people who elected him in California. He's running for president.
Maybe in 2024 (if Biden can't or doesn't), certainly in 2028, and everything he does from now on is about getting support from moderate and even Republican voters.
Newsom will run a campaign that takes the left for granted; he will rely on things like his early support of same-sex marriage to shore up his progressive credentials, then move as far to the right as he dares (or as his political consulting team tells him to do).
We will see and hear more attacks on the unhoused, more law-and-order messaging, and no support for anything that could seem like an endorsement of drug use.
The California Domestic Workers Coalition will hold rallies in SF and Los Angeles Thursday/12 to protest the governor's move. 10am, 455 Golden Gate Avenue.
Sup. Joel Engardio, who has long called for more police and more prosecutions and who supported the recall of Chesa Boudin, is holding a hearing at the Public Safety and Neighborhood Services Committee Thursday/12 on law-enforcement data.
He's asking:
How San Francisco law enforcement data dashboards can provide more robust, user-friendly, and anonymized online information on crime and law enforcement response through the various stages: incident, arrest, intake by the District Attorney's Office, initiation of prosecution, sentencing, and disposition.
This is, of course, something that the anti-Boudin, pro-incarceration groups like StopCrimeSF can use to try to take on judges and demand they lock up more people.
But there's some potential for positive change in the way the SFPD and the DA's Office release information, and the Society of Professional Journalists is also weighing in.
My question: Why doesn't the department routinely release police reports?
In many cities in the country, the police give incident reports to the news media, and if requested, members of the public without any hassle at all. Chief Bill Scott admits that these are public records.
But try to ask for one—even a pretty routine one. It's a long, involved, and often fruitless effort.
That's not how things were before the Copley decision, which gave cities much more latitude in withholding some police records. Before 2006, you could just walk into a district station and ask for a copy of an incident report, and they would give it to you. Reporters could ask Public Affairs, and get the report the same day.
I've never understood why incident reports (with, of course, victim's names and other confidential information redacted) aren't posted regularly on the web. The city could restore its own interactive crime map, and link each event to the full report. After all, the reports are the cop's side of the story; why wouldn't the department want share that?
The hearing starts at 10am.