The week's choice nightlife and dance floor affairs, Feb. 4-11, 2015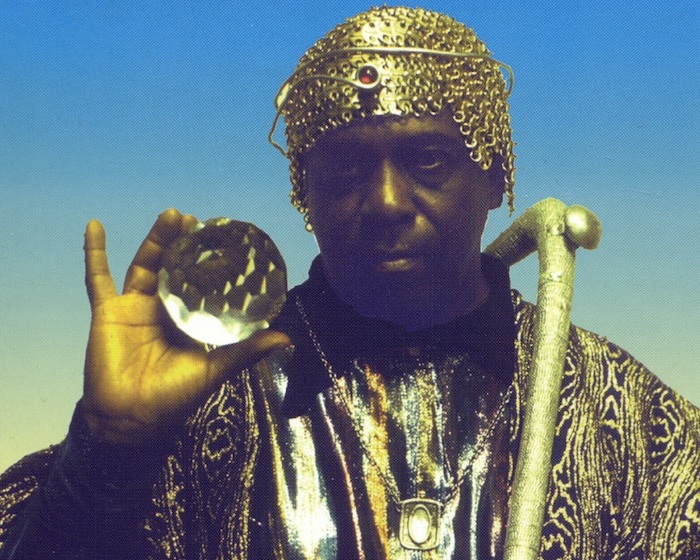 By Marke B.
PARTY RADAR  Just gonna jump in here and toot my own horn a minute, hold my earrings. Thank you.
Many of you know I am older than dirt — precious, precious dirt. Well I'm finally putting all that filthy wisdom to work, by telling the story of my big queer nightlife out loud. Local boys Honey Soundsystem  have a new art/music/club project called "Generators," which is  bringing to life several generations' tales of discovering gay nightlife, through a yearlong series of podcasts and themed parties at Chicago's invaluable Smart Bar danceria.
Naturally, grandma (that's me) gets things rollin' — but thankfully I'll be joined by a chorus of others soon. Click "play" below for some crazy queer Ira Glassiness with a very cool score by Bezier. There's gay ghosts, Cocteau Twins, Trinitron TVs, and Cruising all in there. And if you're in Chicago, don't miss the party accompanying this podcast Sat/7. The music, lighting, and decor will be based in themes touched on below.
And now … on with the show.
THURSDAY
>>> SPACE IS THE PLACE The space jazz god's cosmic, afro-futurist epic from 1974 gets a 40th anniversary release — and you know the people watching will be all woah. Thu/5, 6:30-8:30pm. Tickets and info here.
FRIDAY
>>> CATZ 'N DOGZ Pop quiz: who's the biggest Polish house duo? Why, these two cuties with a fantastic ear for the dance music. Great energy, good fun, and a little pure beauty in there, too. Part of the Green Gorilla crew's 19th(!) anniversary celebration. Fri/6, 9:30pm-late, $20. Monarch, SF. Tickets and more info here.   
>>> LOVEWORKS All unexpectedly, the legendary house club from the late '90s/early '00s is back — blowing it up for Aquarians's birthday with all-vinyl sets from Rolo, Miss Iggy, Dirty Dianna, and Matt Valenz. Fri/6, 8pm, free. 111 Minna, SF. Tickets and info here. 
>>> POPSCENE 2004 Oh, you're still nostalgic for the '90s? Ha. Get with it (with the 18+ crowd) and dance to the songs of your eternal youth. LCD Soundsystem tribute band North American Scum will be on hand to take us waaaaaay back. Fri/6, 9pm, $10. Rickshaw Stop, SF. Tickets and more info here. 
>>> POLYGLAMOROUS This cute-looking party — how can I resist anything with drag ingenue Jem Jehova wrestling with two beards on the flyer —  is from some of the boys from giant sheep art car BAAAHS. Look out for DJ Nark from Seattle and a ton of hot scruffy boys (and more?) dancing to hot scruffy house (and more?). At the new Oasis. Fri/6,  9pm-3am, $10. Oasis, SF .Tickets and more info here.  
>>> PUSH THE FEELING A really great, laidback monthly party that brings a little welcome indie spirit to the dance scene. This month's players: Jeffrey Brodsky of YACHT, Eug, and YR SKULL. Fri/6, 9pm, $5-$8. Underground SF. Tickets and more info here. 
>>> HONEY IN THE CATACOMBS Honey Soundsystem goes tit for tat — as the foursome play a party in Chicago, they bring Chi-Town houser Justin Long in for some real underground: that huge basement at the old Club Six. Craziness. Fri/6, 10pm-4am, $10. 60 Sixth St., SF. Tickets and more info here.
SATURDAY
>>> AFRODISCO The African house trend remains on point, as this joyful monthly affair hits the new Bissap Baobab in Oakland. Special guest Sal Negro joins Diaztek and Son of Son. Sat/7, 10pm, $5. Bissap Baobab, Oakland. Tickets and more info here. 
>>> MORTON SUBOTNICK The godfather of experimental electronic music will bring all his mad scientist tubes and wires to Mills College, and if it's anything like his performance in the cavernous environs of Fort Mason last year, you don't want to miss it. Sat/7, 8pm, $10-$15. Mills Music Now, Oakland. Tickets and more info here.  
>>> KAFANA BALKAN The city's incredible quarterly Balkan dance party stomps and whirls through its eighth anniversary with some great treats: Macedonian-Roma clarinetist Ismail Lumanovski collaborates live with local Inspector Gadje Balkan Brass band, plus bellydance from Jill Parker and the inimitable DJ Zeljko. Sat/7, 9pm, $18-$20. Rickshaw Stop, SF. Tickets and more info here. 
>>> ROBAG WRUHME The great As You Like It crew brings in this classic German DJ for some smart, immersive techno sounds. With Detroit-Windsor-Sacramento techno legend Dan Bell, the Black Madonna, and tons more. Sat/7, 9pm-5am, $15-$20. Public Works, SF. Tickets and more info here.  
>>> GO BANG! Absolute disco insanity, with a dash of Studio 54 glitz (and grit). Chicago's Tim Zawada joins residents Sergio and Steve Fabus for "atomic dance floor action." Sat/7, 9pm-late, $10. The Stud, SF. Tickets and more info here. 
>>> CLUB LEISURE Britpop, ska, and other UK delights light up the night like a Wonderwall at this monthly gathering of fashionable anoraks, shaggy cuts, and perfect mascara. Theme: UK Love. Sat/7, 10pm-3am, $10. Cat Club, SF. Tickets and more info here.
>>> POOLSIDE "Funky basslines, four-on-the-floor rhythms, Latin percussion, glittery choruses" and some neat tropical and acid touches from this beloved, relaxed "daytime disco" duo. With Hercules and Love Affair. Sat/7, 9pm, $15-$25. Mezzanine, SF. Tickets and more info here.
>>> DEBASER Here's that '90s nostalgia — with the awesome Jamie Jams and Emdee bring you an alternative rock party "like the best episode of 120 minutes or a good night on college radio circa 1993." Flannel out! Sat/7, 10pm, $5. The Knockout, SF. Tickets and more info here. 
SUNDAY
>>> DUB MISSION CELEBRATES BOB MARLEY'S 70TH  No better vibe in the city for standing up, getting up, and toasting the Bob than this weekly hang. Sun/8, 9pm, $6. Elbo Room, SF. Tickets and info here.