Choice nightlife and dance floor affairs, Fri/2-Sun/3. Plus: Marke B. DJs and does drag for the first time, eek.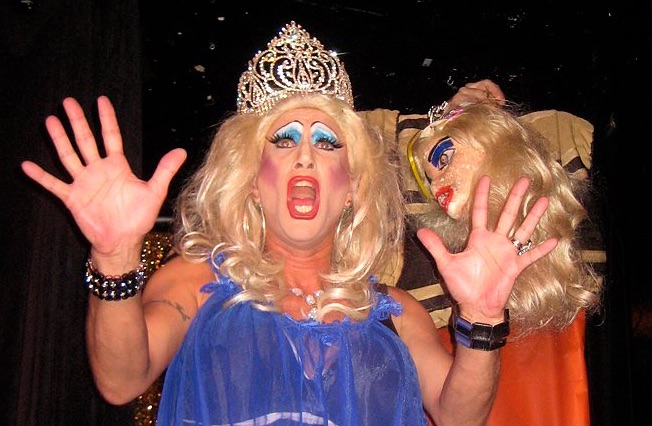 By Marke B. 
PARTY RADAR  When beloved drag queen Cookie Dough passed away in January, the SF nightlife world was shocked — comments of sadness poured in from around the world, and several tribute nights were immediately set up to help in any way. Cookie's sweet and hilarious spirit has hovered over the drag scene here, and the upcoming Castro Street Fair (Sun/4, 11am-5pm, ;Castro between Market and 19th Street) will feel especially lacking without her energetic presence hosting the main entertainment stage.
Never fear, though! The sharp minds behind the fair have realized that Cookie Dough is irreplaceable — instead, they're enlisting dozens of performers on the main stage at Castro and Market for "QUEEN," a tribute to Cookie Dough where everyone can "Wig Out" in celebration of her life.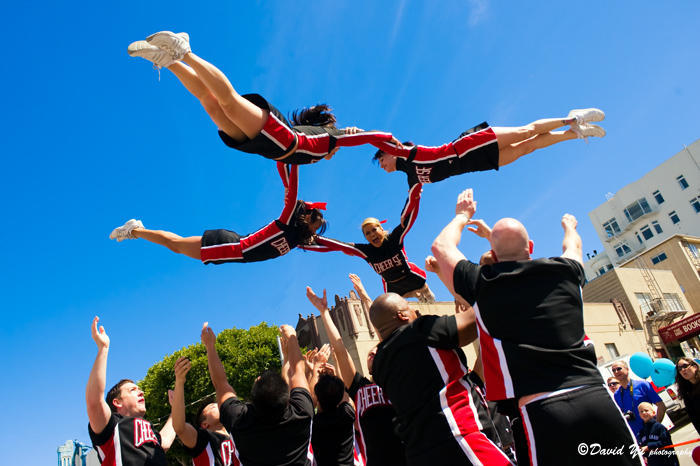 Ambrosia Salad, D'Arcy Drollinger and Sexitude, DJ Nark, CHEER SF, The San Francisco Gay Freedom Day Marching Band, The Whoa Nellies, Sundance Saloon, and of course Cookie's beloved husband DJ MC2 and the denizens of her weekly Monster Show drag show will be on hand all day to take the fair to another level of community love and participation. Bring a kooky wig and wig out for Cookie.
PS I'm DJing Polyglamorous on Friday and doing drag — for the first time ever! — for charity of course, at Powerblouse on Saturday. See below for details and join me!
>>>>> FRIDAY, OCTOBER 2 <<<<<
>>> REGIS One of the prime movers behind contemporary, intelligent, dark-colored, dub- and industrial-based techno, the Birminghamian pulls no punches and will hold the crowd at f8 in woozy ecstasy. With local support from Justin Anastasi (VX), Rachel Aiello (VX), Aaron J (Sure Thing), and the RS94109 crew Skander, Ossin, and Josh Woods. Fri/2, 10pm-4am, $15-$20. f8, SF. Tickets and more info here. 
>>> POLYGLAMOROUS Catch DJ Marke B (that's me!) opening up the front room of this monthly wild romp with some rare '80s extended 12-inches, while those disco fiends from Go Bang!, Sergio and Steve Fabus, light up the main room. With DJs Mark O'Brien, Char(7) , and M*J*R. Fri/2, 9pm-late, $7-$10. Oasis, SF. Tickets and more info here.  
>>>SIAN Deliciously deep and danceable techno full of sharp vocal snippets and mesmerizing beats from this Dubliner, on tour to promote his Anthracite album. With Matt Hubert, Fabian Campos, Louiv, and the rest of the Robot Ears crew. Fri/2, 9:30-3:30am, $15-$20. Monarch, SF. Tickets and more info here.
>>> OLDIES NIGHT WITH JELLO BIAFRA SF punk legend Jello's really getting around lately on the DJ tip, and when he hits up DJ Primo's groovy regular doo-wop soul 45s party at the Knockout, things should really get hoppin'. Fri/2, 9pm, $5. The Knockout, SF. More info here. 
>>> THROWBACK More oldies, this time of the 90s dance variety, at this monthly throwdown. With Vin Sol digging into his crates, plus Jayvi Velasco, ELZ, and Mario Dubbz. Fri/2, free before 11pm with RSVP here. Mighty, SF.
>>>>> SATURDAY, OCTOBER 3 <<<<<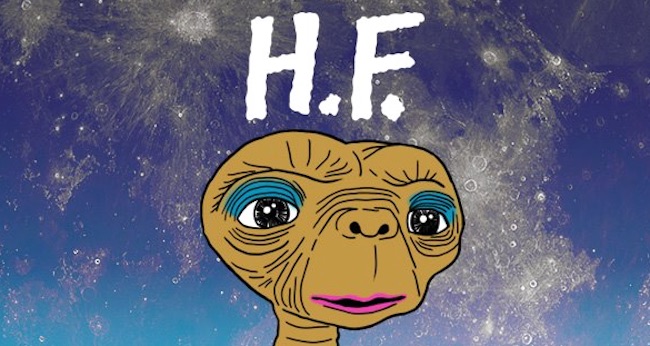 >>> HARD FRENCH WITH SWEATER FUNK Absolutely epic! Our two greatest old school soul crews meet up for a daytime patio party bringing their two eclectic crowds together. I cannot wait to drool over all the 45s the DJs will pull out of their little boxes.  Plus free BBQ! Sat/3,  2pm-8pm, $10. El Rio, SF. More info here.  
>>> POWERBLOUSE Welp, folks, here you have it. I'm doing drag for the first time! "Juanita MORE! and Glamamore invite one lucky person to the stage of the Powerhouse for a full-fantasy drag makeover. Watch as they use all of their sacred drag queen powers to tuck, tape, shape, glue and staple this person together. When the vision is complete they will push the newbie onto the stage for their first ever live lip-sync performance! The magic mascara wand will be casting spells!" It will be hilarious. Benefitting the AIDS Housing Alliance.  Sat/3, 10pm, $5. Powerhouse, SF. More info here. 
>>> AS YOU LIKE IT WITH MICHAEL MAYER, DBX LIVE, MORE The awesome, weeks-long fifth anniversary celebration for the As You like It crew continues with some major techno heavy hitters: Michael Mayer, founder of the essential Kompact label, Dan Bell aka DBX live, John Tejada, a Giegling label showcase upstairs, and many more taking over Public Works. Boom boom! Sat/3, 9pm-4am, $20. Public Works, SF. Tickets and more info here.  
>>> GO BANG! TRIBUTE TO TROCADERO TRANSFER The legendary ground zero of SF disco and Hi-NRG music in the 70s receives its proper dance floor due from our best contemporary disco DJs Sergio, Prince Wolfe, and — wonder of wonders! — Steve Fabus, who was actually a DJ at the Trocadero Transfer. Look upon him and wonder at how he's so well-preserved, engaging in disco debauchery for almost 40 years! Listen to his original records from the time! Amazing. Sat/3, 9pm-3am, $10. The Stud, SF. More info here. 
>>> PARANOID LONDON Hard-thumpin', back-to-basics acid  house from this duo, who've been all the rage in underground circles this year. Let your back bone slip and your pupils embiggen for this one. With Solar, Mozghan, and more local techno stalwarts. Sat/3, 9:30-late, $20. Monarch, SF. Tickets and more info here. 
>>> "WHATEVER HAPPENED TO BIANCA DEL RIO?" "Find out what happens when two aging drag sisters live out their later years together in a hagsploitation house of horrors. Former child-star and RuPaul's Drag Race winner Bianca Del Rio wants to re-mount the show she did as a little girl when her hit song 'I've Written A Letter To Draggy' dominated the vaudeville circuit but her drag-sister Peaches Christ proves to be a burden on wheels." Peaches Christ's new live theatrical extravaganza is sure to steal your heart — or at least serve you a parrot for dinner. Sat/3, two shows 3pm and 9pm, $32. Castro Theater, SF. Tickets and more info here.
>>> BENOIT & SERGIO The French/US tech-house duo put on one heck of a show that never fails to wow the Bay (they've been here several times over the past few years). On Audio's great sound system, who knows what they'll achieve. This party is a bit curious, as it's only charging $10 — so get tix while you can! Sat/3, 9:30pm, $10. Audio, SF. Tickets and more info here.