PARTY RADAR With this week's news that London's massive, legendary Fabric club has closed, due to another ginned up wave of popular panic about drugs, many SF clubgoers have gone online praising SF's scrappy party diversity and the relatively long period our nightlife has thrived since the last War on Fun here, in the late '00s.
A huge part of that diversity has been the sheer mobility of SF's parties: We have big venues, yes, but their schedule is populated by a rotating cast of promoters that bring their own flavors to whichever night of the week. Everyone's a roving raver here, and party brands carry more weight than their spaces.
A gaggle of fresh promotion crews have sprung up on the Party Radar in the past few years — Parameter, Face, Shuffle Co-Op, Pulse Generator …. And then there's Sure Thing, which for almost two years has brought in some incredible decks heroes ranging across the subgenre spectrum, from UK bass and classic Detroit house to deep dub techno and minimal wave.
Sure Thing's joints also pack a nice dose of local love. A recent action that snagged my eye was a Sure Thing party that fell on Pride weekend, which offered a tasty respite from all the rainbow-addled Pride hoopla (Detroit legend Delano Smith played) — and ended up raising $1000 for the SF LGBT Center. Nicely done.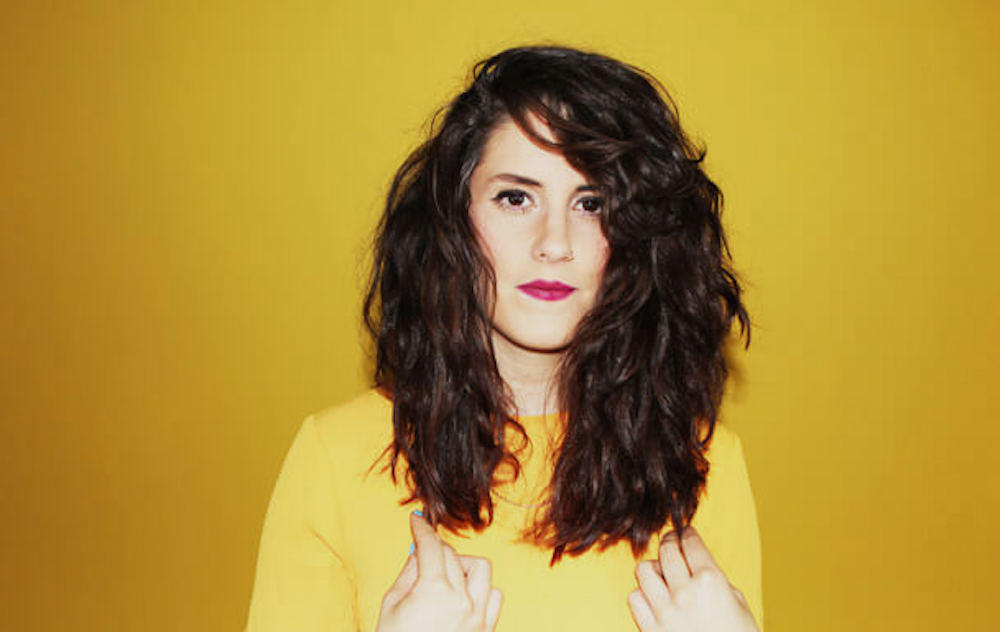 On Fri/9, Sure Thing joins with Shuffle Co-Op to present Berlin hypnotic techno purveyor Etapp Kyle and awesome, well-hyped Bristol house player Shanti Celeste (check out more info here) and Sat/17 sees Sure Thing team up with Parameter for artisanal beat master Randomer and fellow clunky house-maker Hodge (see more details here). Around the same time, Sure Thing's throwing parties in Portland and Seattle. They've sure a lot of things going on!
The smart young dude behind Sure Thing is Aaron J, who carved out a space in his med school studies to throw 25 parties and counting. The brief exchange with him below upped my spirits and had me thanking the goddess for our vibrant local scene.
48 HILLS How did Sure Thing come about? I heard this all started while you were you were a med student, which must have been a bit to handle.
AARON J I became really involved with dance music when I started following the UK bass scene, when artists like Pearson Sound, Blawan, James Blake, and even Disclosure were all producing in the same environment and supporting each other's music in a very refreshing way. This is purely my opinion and almost definitely inaccurate, but during the early 2000's house and techno felt like they were not progressing very much, in terms of the music often relying heavily on its early '90s roots. The UK movement on the other hand was about bringing new ideas to the dance floor, which really stood out to me. To make a long story short, I turned 21 and was living in New York around the same time UK bass music was starting to pick up internationally, so going out in pursuit of those sounds (alone or otherwise) really defined my early club experiences.
Sure Thing basically started because I wanted to show my friends what it felt like to experience the music I like in its intended environment. Everyone is more-or-less capable of dancing along to overly bright dance music, but seeing people move their bodies to sounds that could be considered aggressive or unintuitive can be jarring at first. I think it unlocks something that people aren't always used to feeling, and I wanted to share that experience. As for the medical school thing, I saw it as a test of how devoted I really was to getting this project off the ground, and it's made everything that much more worth it in the end. It has been interesting to realize that a lot of techno-minded people are in the medical field, actually!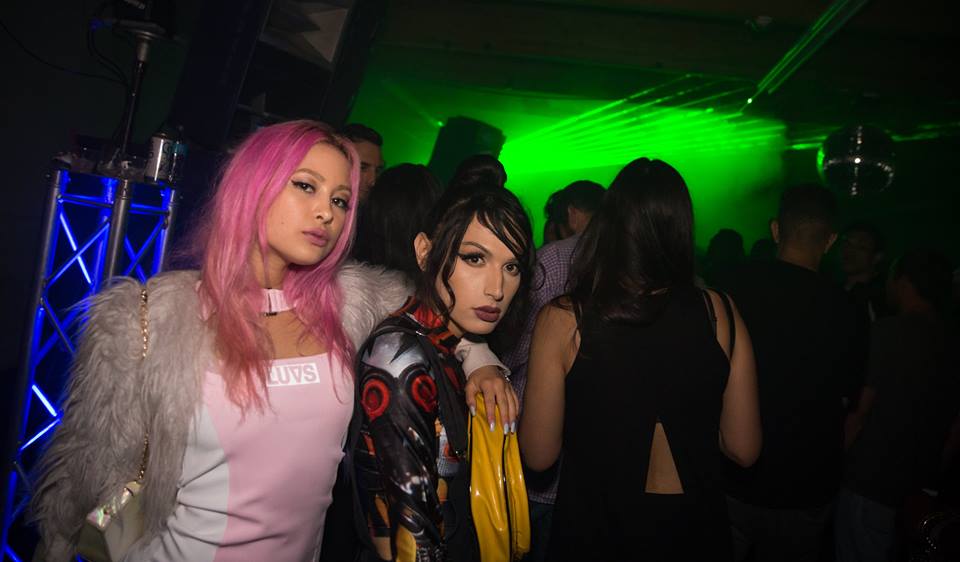 48H What new directions do you think the party scene is headed in SF? I love that I often see Sure Thing collaborating with other party crews. How important is that in today's nightlife environment?
AJ I think we're in a very interesting time when a lot of incredible lineups are happening on an almost weekly basis, and people tend to forget that things were very different not so long ago. In larger cities these would be the first signs of something very healthy, but the fact is that San Francisco doesn't have that many people, and tapping into that same audience time and time again is not very sustainable. These issues are obviously beyond the scope of this discussion, but losing creative populations to things as basic as rent is really starting to hurt the scene, and I fully respect the people who are pushing as hard as they can against that, either by starting their own labels or devoting themselves to their own productions.
The other elephant in the room is the fact that deep/tech/minimal house, or whatever else it's called, is taking over the city in a very real way. I don't want to make judgements about the music but I think it's extremely important for promoters not to step on each others toes when there's this massive playa-shaped foot hanging overhead, and collaborations are essential to that. On a more optimistic note, there are a lot of newer promoters on the scene working together on a regular basis, even taking risks together, and I think that sort of change is really good for the scene.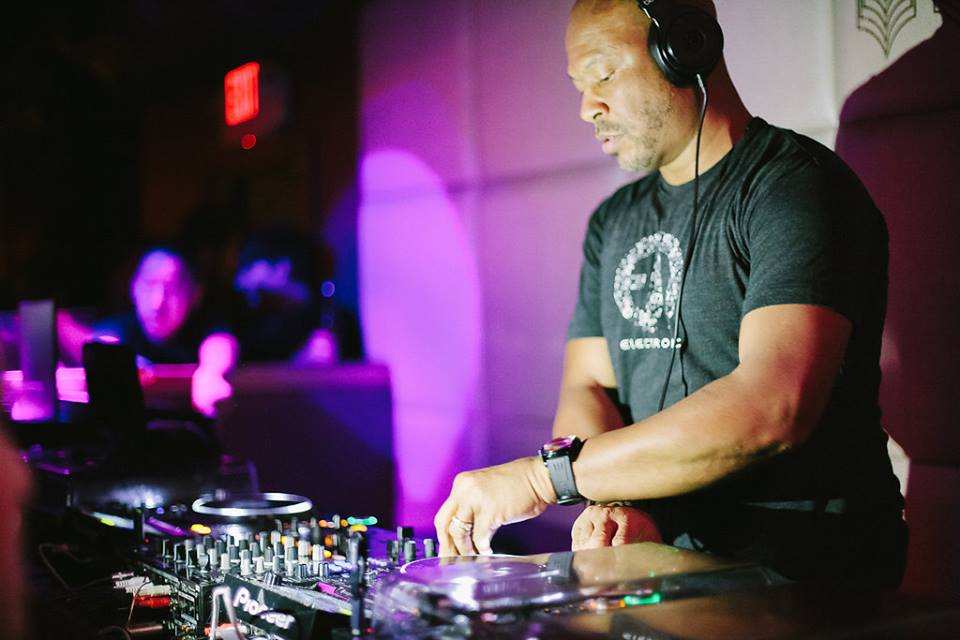 48H What have been some of your most memorable parties? And how did you come to throw the Pride fundraiser?
AJ Hosting Robert Hood with Nick of Parameter was definitely one of the most memorable nights of my life. Watching a legend perform from up close is one thing, but having provided the opportunity for him to work his magic is something I'm very proud of.
The Pride fundraiser happened because I was offered a space during that weekend, and it was something I was on the fence about for a long time. It isn't a scene I operate in normally, and my events are not very political in nature, so I asked for input from some close friends about what it would mean for me to participate in that weekend's festivities. In the end, it felt right to throw the best party I could but not to take financial advantage of the situation, so I chose to donate the proceeds to the SF LGBT Center. I had heard about the organization through a friend, and I felt that they were quite down to earth about their operations and that the money would go to a very useful and practical place. Honestly, I'm just happy there was anything to donate at all…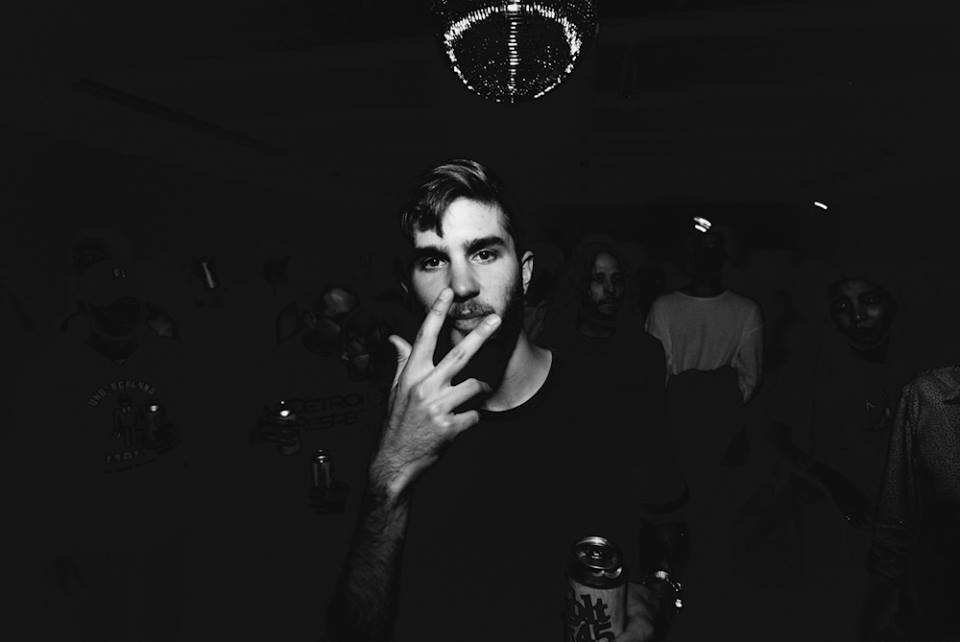 48H Can you give us any hints about big things on the horizon?
AJ Randomer, Etapp Kyle, and Shanti Celeste are all incredible artists that I've been following for quite a while, and we'll be hosting debut shows for them in September. It's been great to meet some very like-minded folks in LA, Seattle and Portland as well, so expect more collaborations on those fronts. As for other things coming up, nothing is set in stone yet but there is a particular direction I'd like to take things, and all I can say for now is that sometimes bigger is not always better!
SURE THING + SHUFFLE CO-OP PRESENT ETAPP KYLE AND SHANTI CELESTE Fri/9, 9pm-4am, $15-$20. F8, SF. Tickets and more info here.
SURE THING + PARAMETER PRESENT RANDOMER AND HODGE Sat/17, 10pm-4am, $15-$20. F8, SF. Tickets and more info here.
THURSDAY, SEPT. 8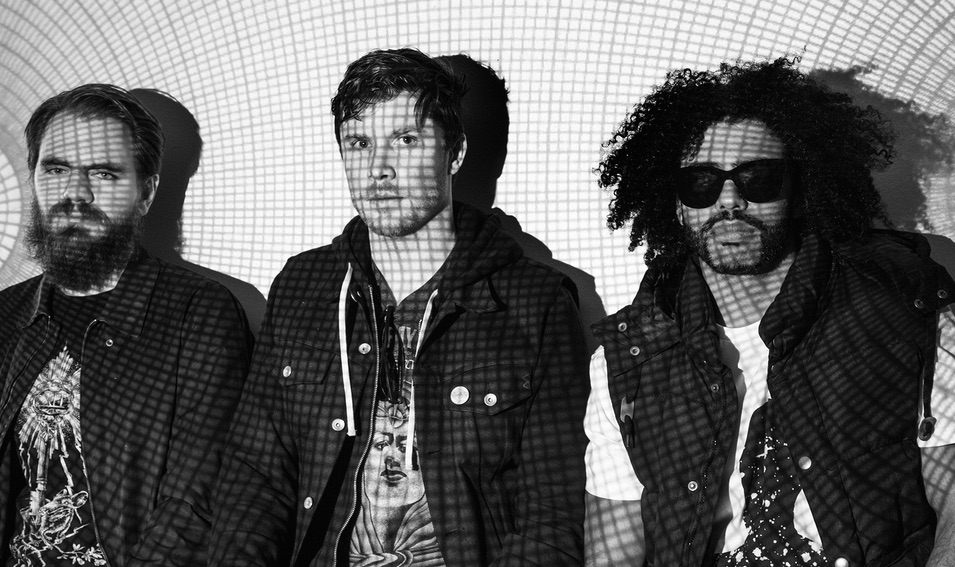 SF ELECTRONIC MUSIC FESTIVAL KICK OFF One of the highlights of the year, a fest that's increasingly mixing it up — this time around with avant-rap space travelers clipping., Gen Ken Montgomery performing Conrad Schnitzler's Cassette CONcert, Afrofuturist soundscape Moor Mother, and many more. Thu/8-Sun/11, multiple locations and prices, check here for more info.
FRIDAY, SEPT. 9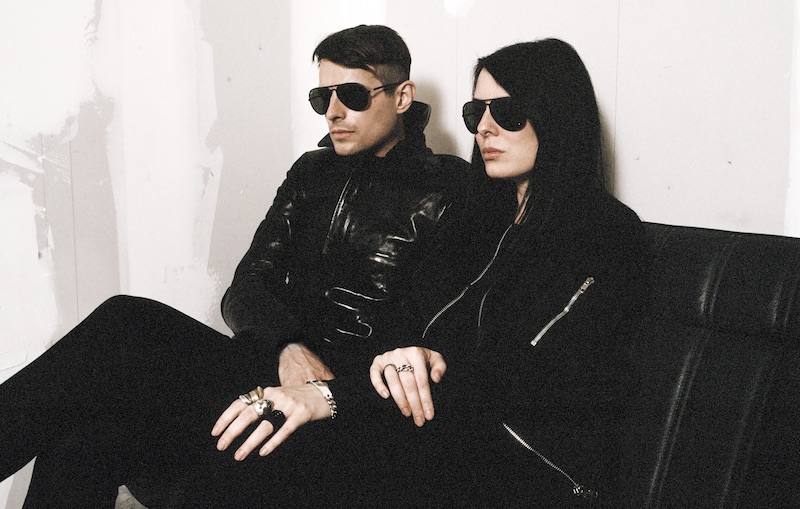 COLD CAVE Last weekend I fell into a deep, Bizarro Burning Man hibernation and missed the first two parts of excellent dark-arts party 120 Minutes' anniversary blowout — but I'm not missing this one. Riding the dark wave resurgence, live band Cold Cave chilled and dazzled quite a few hearts in the late-00s, and they've lost none of that icy feeling since. With TR/ST. Fri/9, $20-$25. 9pm Mezzanine, SF. Tickets and more info here.
PULSE GENERATOR: LEATHAL One of my favorite techno superduos — El Gato and Paul Leath — join forces to rock one of our raddest, most affordable parties. With Rubidium and Locky. Fri/9, 10pm, $5. Underground SF. More info here.
NU If you are into phenomenal, ambient-based global-groove/recombinant house sets — and I never knew I was until I heard the epic work of NU, who is among my favorite DJs now — you do not want to miss this. Hoping he'll be given space to do his full, expansive thing among the cute lineup for this night, including Nico Stojan, Audiofly, and Rachel Torro. Fri/9, 9:30pm-4:30am, $18-$25. Public Works, SF. Tickets and more info here.
DUB MISSION: 20TH ANNIVERSARY Pushing massive vibes into a third decade, the Dub Mission crew — DJ Sep, Vinnie Esparza, and Maneesh the Twister — bring on the bass. Read my interview with them about it here. With special guests Subatomic Soundsystem and Screechy Dan. Fri/9, 10pm, $15. Elbo Room, SF. Tickets and more info here.
SATURDAY, SEPT 10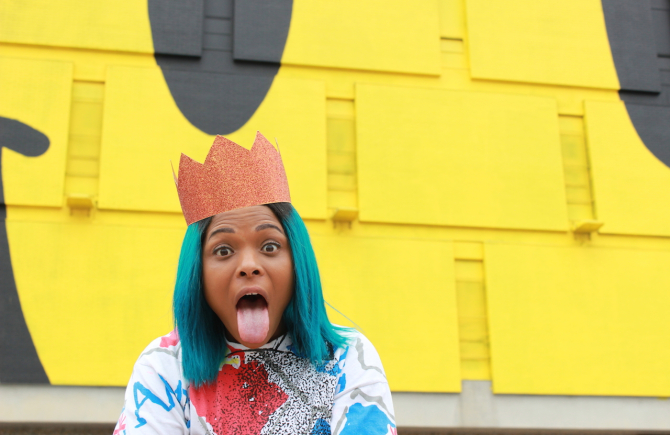 BAE KIKI Sunday sees the wonderfully diverse and family friendly Oakland Pride, but you know the kids have got to let loose with a party. Young vogue beats re-invigorator Mike Q with provide the death drop soundtrack, TT the Artist from Baltimore will rap up a storm (she is so good!) Three floors of dancing and music, lots more good stuff. Sat/10, 9pm, $20. Venue, Oakland. Tickets and more info here.
ISRAEL VINES Another quality joint from the As You Like It crew, this one featuring Midwest-via-LA techno veteran Israel Vines, who never fails to blow my sonic mind, plus Transmissions I, Patrick Gil, and Moss Moss. Sat/10, 9:30pm-3am, $5-$15. Monarch, SF. Tickets and more info here.
MAN POWER Our local bonkers ravers, Lights Down Low, bring in the once mysterious esoteric house dropper Man Power, who "began as an anonymous musical enigma, incorrectly identified as DJs John Talabot, Michael Mayer, Andrew Weatherall. After two years he decided to drop the veil and Englishman-in-Mexico Geoff Kirkwood stepped forward." Now he will be stepping into F8, with Rory Phillips, Jackie House, and Richie Panic — plus an ambient room! Sat/10, 10pm-3am, $10-$15. Tickets and more info here.