The Zarate trial, and the history of the weapon that fired the fatal bullet that killed Kate Steinle, got me thinking about who gets to carry lethal weapons in our society.
Clearly, police officers do, in pretty much every city, town, and county in the United States. County sheriffs and their deputies do. Transit police often do. Some of the officers patrolling university campuses are armed; so are some park rangers.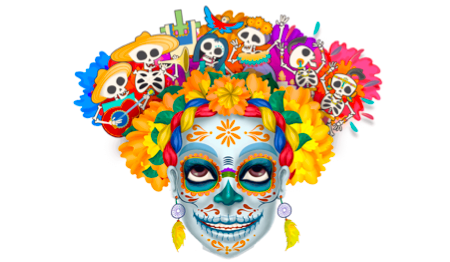 Apparently, the Bureau of Land Management thinks that its rangers need serious weapons, like the Sig-Sauer .40.
Investigators at the SF District Attorney's Office are allowed to carry guns.
I remember years ago some of the inspectors from the California Dental Board argued that they needed to be armed. One of them asked me, "have you ever had to argue with an angry man with a drill?"
The list keeps growing. Now the San Francisco Community College police want to carry guns.
So where does it end? Will Muni fare inspectors want guns? How about Parking Control Officers?
Are we safer if we arm more people?
The issue before the SF Police Commission Friday/3 is slightly different. The panel is holding its final public hearing at City Hall on the question of giving the local cops Tasers.
The department and the chief argue that Tasers will give officers a "less lethal" alternative – that they will be less likely to shoot people if they can zap them instead. For police accountability advocates, that makes no sense at all.
You can weigh in on the issue at 5pm; a room hasn't been assigned yet, so check here for updates.
The Board of Supes Land Use and Transportation Committee holds a special meeting Thursday/2 to consider the long-awaited legislation that would set regulations for the cannabis industry. We're running a bit out of time here – the state law legalizing adult use takes effect Jan. 1, and with only two months to go, the city is scrambling to be ready.
The changes in state law are pretty dramatic. After Jan. 1, people who want medical marijuana will have to get a recommendation from their regular attending physician, not from a doctor they find online or in a storefront clinic. And a lot of primary-care doctors may not offer that recommendation.
That shouldn't matter to people who are 21 or over, since they can legally buy cannabis anyway. For patients who are between 18 and 21, it's a very big deal.
The city has a fairly comprehensive package of land-use regulations that would allow cannabis retail in a lot of neighborhood retail areas, allow it with some restrictions in areas where it's not now legal, and repeal the special-interest bill by Sup. Ahsha Safai that bans new outlets in D11.
The bill would ban any retail cannabis licenses until the city figures out an equity program, to make sure that the benefits of this lucrative new industry go at least in part to people who suffered most from the failed War on Drugs.
Some worry that it will take a long time to develop the equity plan, and that will delay the entire industry in the city, while (for example) Oakland moves ahead.
But we have a new Department of Cannabis, and a well-established medical marijuana industry, and we ought to be able to make this work. Soon.
The hearing's at noon, in Room 263.
This Day of the Dead (Thu/2), homeless advocates are trying to get elected officials to pay attention to the number of homeless people who die on the streets every year.
The Coalition on Homelessness will hold a march to City Hall, with four stops along the way to honor community members who died without a roof over their heads. Along the route, activists will paint red footprints and handprints to symbolize the city's lack of comprehensive action.
After the march, there's a traditional Mexican lunch in Civic Center Plaza. It starts at 11am at the corner of Larkin and Eddy.