ARTS FORECAST Spring is here, and all's a-bloom and sneezing. So what better time to plan your outdoor sunshine festivities? After our official festival season begins with Sisters Easter in the Park on Sunday, April 21—returning to Dolores Park, squee, and celebrating 40 years of Hunky Jesuses—the city's ready to dive into free entertainment fantasy.
Stern Grove Festival (June 16-Aug 18) just released its 82nd season lineup, and it is huge this year, my goodness—jazzy rappers Digable Planets, Cuban legends Los Van Van, reggae royalty Toots and the Maytals, indie star Mitski, New Wave giants The Psychedelic Furs with Scottish popsters James, the Ballet, the Symphony, Pink Martini, the Isley Brothers (gasp!) and more will fill out Sundays in the grove.
That's your summer Sundays. Meanwhile, the Yerba Buena Gardens Festival (May 4-September 28) will fill your Saturdays and more with music, dancing, cultural festivals, and a whole lot else. Kicking off with a tribute to Latin jazz keyboard legend Charlie Palmieri on May 4, the festival will see Embodiment Project, the Roma Festival with Džambo Aguševi Orchestra, Circus Bella, Aireene Espiritu's tribute to Sugar Pie DeSanto, the awesome Yerba Buena Gardens ChoreoFest, Brooklyn Raga Massive & Martha Redbone Roots Project, SF Uke Jam Summer Uke-Splosion!, the San Francisco Mime Troupe, and Jazz Mafia's Brass, Bows and Beats Hip-Hop Symphony. Wowzers.
MORE UPCOMING ARTS EVENTS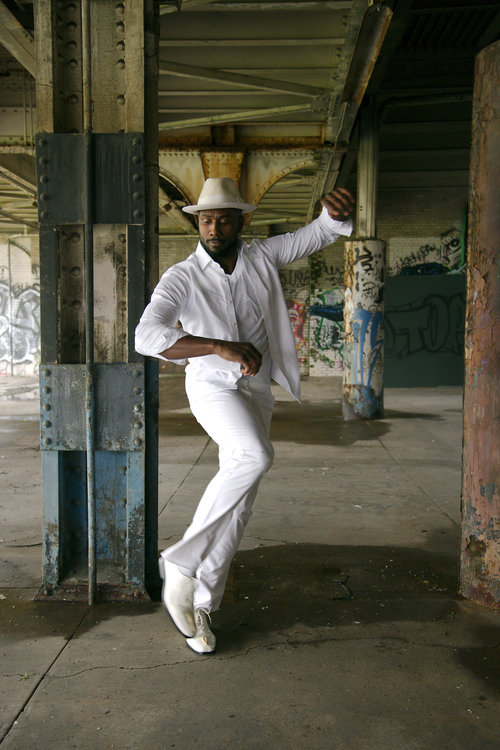 WED/10-SUN/14 FESTIVAL 15TH ANNUAL CUBA-CARIBE FESTIVAL The 15th Annual CubaCaribe Festival will feature a week full of of Caribbean dance, music, performance, dialogue and culture, featuring Susana Arenas Pedroso and Arenas Dance Company, Los Lupeños de San José, Angel Yoel Mulen-Robert, Carola Zertuche, Denmis Bain Savigne, Ramón Ramos Alayo, and more. Brava Theatre and Museum of the African Diaspora. Tickets and more info here.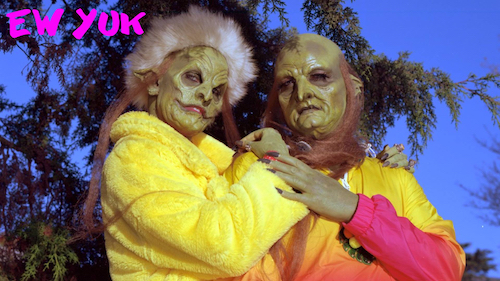 THU/11 FILM PREMIERE EW YUK! Jillian Gnarling and Mica Sigourney (VivvyAnne ForeverMORE!) are best-friend drag queens who lipsynch, laugh, and party their way through San Francisco nightclubs. United by an affection for the gross and farty, they assembled a queer filmmaking team to create the first three episodes of an absurd, troll-centered comedy series. 10pm, $5. The Stud, SF. More info here.  
FRI/12 ART "OUT THERE" Photographer and underground spirit Yesim Demirci Ozkurt presents a show of work dedicated to Amanda Allen, one of the victims of the Ghost Ship fire. Of course there's a nightlife angle, as DJ Sappho spins her bewitching blend of psychedelic techno and other DJs join in. 8pm-2am, free. BRIX 581, Oakland. More info here. 
FRI/12 NIGHTLIFE AFROLICIOUS SOUNDSYSTEM Dance like mad as local brothers/DJs Pleasuremaker & Ozgood from the incredible Afrolicious party bring in deep house, African, Latin, and more global grooves. 9:30pm-2:30am, $10-$15. Monarch, SF. Tickets and more info here.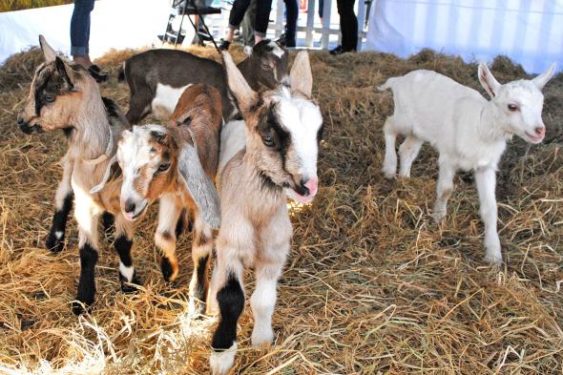 SAT/13 CUTENESS GOAT FESTIVAL This annual baaah-dass gathering of goat lovers was the subject of a citywide mania a few years back, as thousands came down to the Ferry Building to observe GOATCHELLA. And why not, oh my goddess you get to cuddle goats. This 10th annual fest features all kinds of goat-related products and, yes, baby goats! 9am-2pm, free. Ferry Plaza Farmers Market, SF More info here.  
SAT/13 MUSIC/SHOPPING RECORD STORE DAY Go buy some records at our amazing participating shops on this day and revel in the feeling of supporting local culture and businesses — plus you can score some nifty rarities, since this is when labels release tasty exclusives! (Might I recommend supporting Lower Haight's Vinyl Dreams, our only dedicated dance music store left.) More info here. 
SAT/13 LIT GRACE NOTES: POETS AT GRACE CATHEDRAL Hosted by the inimitable D.A. Powell, Litquake's National Poetry Month celebration will feature poets Paola Capó-García, Marcelo Hernandez Castillo, Henri Cole, Robert Hass, Brenda Hillman, Barbara Jane Reyes. 8pm, free. Grace Cathedral, SF. More info here. 
SAT/13 MUSIC MAHAWAN "A means to process both the trauma and joy at the intersection of Black queer identity, Mahawam's work as a producer and vocalist serves as a study in the ways that intersection informs cultural and personal progress. Mahawam's new EP "Is An Island" serves multifaceted explorations of resignation, loneliness, lust and hope navigated during their journey to come to terms with their HIV diagnosis with the intention of bringing visibility to nuanced experiences of similar bodies in similar situations." 8pm-midnight, $5-$10. Eli's Mile High Club, Oakland. Tickets and more info here. 
SAT/13 MUSIC SUZANNE CIANI One of the originators of electronic music, producing 15 albums and appearing on David Letterman, even, the diva of the diode performs live in quadrophonic sound in arare appearance. She is awesome! 9pm, $15-$20. Mezzanine, SF. Tickets and more info here.  
TUE/16 MUSIC LEIKELI47 Rapping, singing and infuses different sounds from bounce, Chicago house, dancehall, and trap, this Virginia powerhouse it emblematic of a new generation of rappers who aren't afraid to get surreal or step out of the usual musical comfort zones. 9pm, $18. New Parish, Oakland. Tickets and more info here.