The Board of Supes Rules Committee will consider Monday/15 two items with both immediate and long-term policy and political significance – Mayor Breed's latest appointment to the Rent Board and a law that would limit city departments from spying on San Franciscans.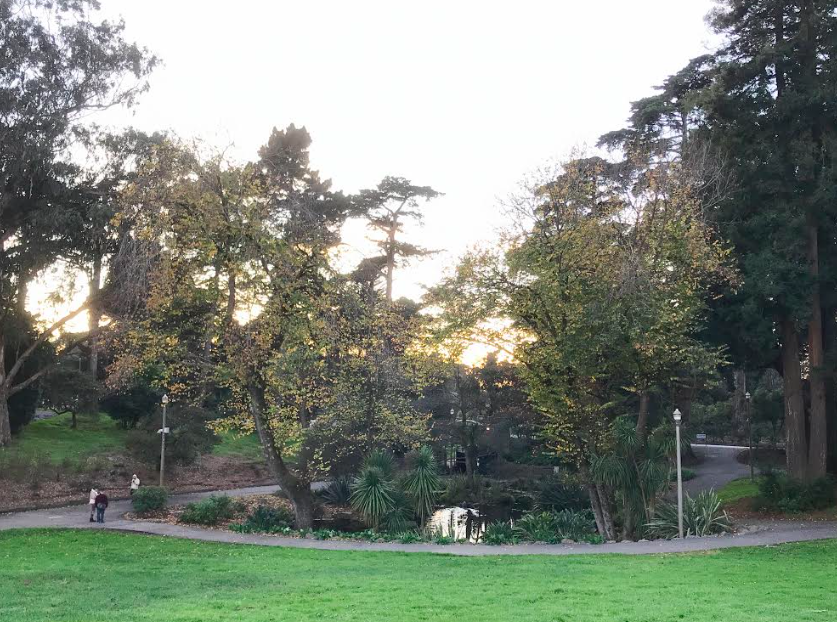 Let's take the Rent Board first.
Breed declined to reappoint Polly Marshall, who has served as a tenant representative on the board for 35 years and was an expert on the complexities of the rulings that board has to make. Instead, she named Reese Isbell, who is a tenant, a Breed supporter – and someone who has little or no experience with the actual function of the Rent Board.
We saw the result at last week's meeting, when a confusing issue that could wind up costing some tenants a lot of money came before the five-member panel.
The question was whether Veritas could pass through to tenants at 430 Baker Street a rent increase based on the fact that the giant landlord had bought the property recently – and wanted to pass along the increased property taxes and mortgage costs.
A year ago, an ordinance authored by Sup. Sandra Lee Fewer banned that practice: Why should tenants pay for a landlord's loan and taxes, when the buyer knew in advance what those costs would be (and what the existing rents are) and decided to buy anyway?
Why, in a heated real-estate marked with vast speculation, should tenants be penalized because buyers are willing to borrow huge sums to buy property (and because under Prop. 13, the new buyer pays higher taxes?)
But of course, there were some landlords who were in the process of buying buildings in the narrow time between when Fewer introduced the law and when it passed, and they insisted on (and got) a provision in the law saying that if they had "reasonable reliance" on the ability to pass those costs through to tenants when they bid on the property, they should be allowed to pass on the costs.
What's "reasonable reliance" mean? That's what the Rent Board was arguing.
Commissioner Cathy Mosbrucker, an experienced tenant lawyer, argued that Veritas clearly knew what they were getting into. "This is Veritas," she said. "They are the reason that debt service was eliminated" for pass throughs.
In fact, she said, "If Veritas had been told that everyone in this building was a senior [and would then be exempt from the pass-through] would the sale still have gone through? Probably. Would the price have changed? No."
She asked that the case be sent back to the administrative law judge who had approved the rent hikes and suggested that the board needed a clearer definition of "reasonable reliance" since "we are setting a standard for all these cases."
I know – this is complicated. That's what the Rent Board deals with.
Isbell seconded Mosbrucker's motion, and said that "when it doubt, we should side with humanity." The landlord reps took that argument apart: It's not about Veritas, they said, it's about equally applying the law.
The panel voted 3-2 to approve the pass-throughs. Isbell voted the right way – but in a contentious matter like this one, tenants argue that they need a representative who is already familiar with the intricacies of the law and able to argue legal and policy reasons to sway the single neutral vote (which belongs to Shoba Dandillaya, a commercial real-estate lawyer).
Nobody wants to argue that Isbell is anything but a nice buy who is a tenant and whose heart is in the right place. The tenant community just argues that he's not qualified for this position.
The vote at Rules is a precursor to a vote at the full board next week. It would take eight votes to override the mayor's appointment.
Then there's surveillance.
Sup. Aaron Peskin is concerned – as are a lot of privacy advocates – about the rise in government technology that is used to spy on people. This could be crime cameras in the park. It could be license-plate readers. It could be new stuff that we haven't thought about yet (the private sector is ahead on this spy gig,but government will catch up).
Peskin wants any city department that wants to acquire or use surveillance technology to first get approval from the supes. All that would require is a clear statement – in public, at a hearing — about how the technology would be used, how long the data would be stored, and who would have access.
And it would ban the use of facial-recognition technology.
"We all believe in community policing, but we don't believe in a police state," Peskin told me. "This is not a radical ordinance, it's drawn from what state Sen. Jerry Hill has tried to pass, and what has already been passed in Santa Clara County."
Peskin said he's not, for example, against crime cameras, but "you have to tell us who you are going to use them."
The National Center for Lesbian Rights supports the law:
Discrimination and harassment by law enforcement is an ongoing and pervasive problem for LGBT individuals, particularly those who are members of low-income communities or communities of color.Because surveillance efforts have historically targeted marginalized and vulnerable communities, NCLR strongly believes surveillance technologies need to be regulated, and in the case of facial-recognition technology, prohibited.

There is no place in the City and County of San Francisco for the use of facial-recognition technology. In its current iteration, the technology is inaccurate and tends to deliberately or inadvertently target people of color and other vulnerable communities. The inaccuracies and biases built into facial-recognition technology also amplify the significant concerns that this technology will deprive individuals of key constitutional safeguards that undergird our criminal justice system.
The Coalition on Homelessness supports it:
Story after story in the media show the ways in which such technologies have either deliberately or inadvertently targeted people of color, violated the citizenry's civil liberties, and laid the groundwork for a truly Orwellian society where people's every move is monitored and potentially criminalized.
Color of Change supports it:
Time and time again, surveillance technologies have been used to target Black communities, immigrants, poor people, religious minorities, and communities of color. When employed by police departments and governments, technologies like automated license plate readers, camera-equipped drones, stingrays, and predictive policing software increase the number of unnecessary interactions between marginalized communities and the police, and threaten San Franciscans' safety.

Amazon's facial recognition software, Rekognition, for instance, falsely matched a disproportionately high number of Black members of Congress with arrest booking photos.But even if bias were somehow eliminated from this technology, its deployment would still undoubtedly undermine public safety and harm Black communities by enabling high-tech profiling.
All of this would seem eminently reasonable – except that the Police Officers Association and a group called "Stop Crime SF," run by sometimes Examiner and Chronicle columnist Joel Engardio, has been bombarding the supes with pre-written emails arguing that public safety is at risk.
Peskin told me the Chief Bill Scott has not come out against the legislation (he has taken no position) so it's just the POA and Stop Crime SF. But they are generating a lot of letters, and this could be far more contentious that it needs to be.
The meeting starts at 10am in Room 265, City Hall.