Alas, I've been ill so I've missed a few installments of the Arts Forecast column—but we're back, baby!
Let's kick things off with the announcement of San Francisco International Arts Festival's 2020 lineup. The theme is "In Diaspora: I.D. for the New Majority" and will take place May 19-31 at Fort Mason, featuring so much dance, theater, music, and everything else, drawing a feast of international performers (and local favorites) to our shores. I'm particularly excited about appearances by Fanna-Fi-Allah Sufi Qawwali Ensemble, Japan's Seinendan Theater, readers from the USA In Diaspora literary series, and more. The SFIAF has been a auxiliary bellwether of international relations— last year, several performers had their visas denied at the last minute by our stupid government, and this year we're facing that dang virus thing. But support is vital, and the show goes on. Check out the full lineup here, early bird tickets are on sale.
Also at home, and closer to home, San Francisco performances just announced its 2020-2021 season (still so weird writing those numbers, we live in the future). And of course its jam-packed with must-sees.     Guitarist Kazuhito Yamashita, artist Midori, Chiaroscuro Quartet, pianist Timo Andres, Trio Mediaeval, and more. The full lineup is here.
MORE UPCOMING ARTS EVENTS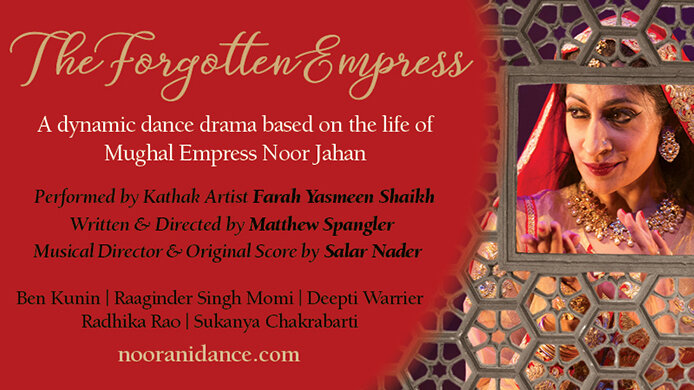 THU/5 AND FRI/6 STAGE/DANCE THE FORGOTTEN EMPRESS A 'dynamic dance drama based on the life of Mughal Empress Noor Jahan"? Sign me up. Performed by Kathak artist Farah Yasmeen Shaikh and featuring a full music ensemble (tabla artist Salar Nader, Ben Kunin on sarod, Raaginder Singh Momi on violin, Deepti Warrier on vocals)—plus it's co-presented by Litquake—the evening promises immersive South Asian classical dance, live music, multimedia, and theater. 7:30pm, ZSpace, SF. More info here.
FRI/6 MUSIC KING CITY The zazzy Latin sound of legends King City returns as the sextet performs at DNA Lounge. In their own words, they "inhabit a style between punk rock, Looney Tunes, traditional Mexican, and even certain metal moments"—all on actual instruments. Amazing. 8:30pm, $10. DNA Lounge, SF. More info here. 
FRI/6 NIGHTLIFE CHARLOTTE DE WITTE I'm so ready for some hard-hitting techno in a crowd of dancers after this election week. This brilliant Belgian is at the top of the list. With support from Layton Giordani and Lindsey Herbert. 9pm, $25-$35. The Midway, SF. More info here.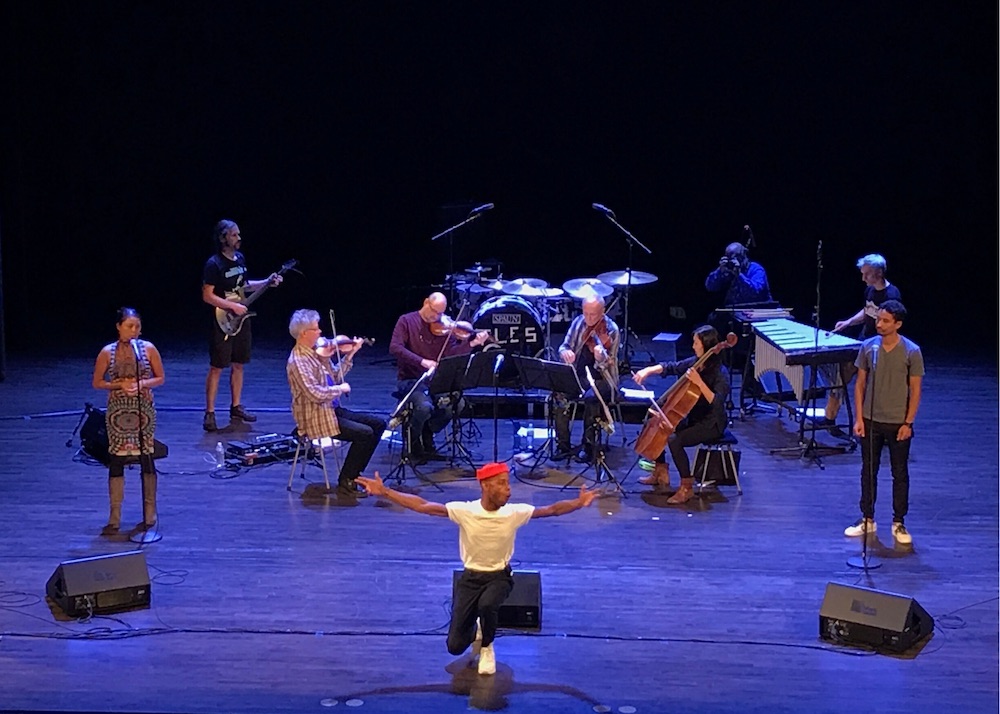 FRI/6 AND SAT/7 MUSIC/PERFORMANCE THE LIVING EARTH SHOW'S T.L.E.S.TIVAL "Ferociously creative percussion-guitar duo The Living Earth Show (Travis Andrews and Andy Meyerson)"   have brought us some breathtaking music and performances over the past 10 years—this star-studded festival celebrates that decade while of course pushing things forward. "T.L.E.S.tival features two of The Living Earth Show's most distinctive, iconic collaborations: the inimitable M. Lamar's Lordship & Bondage: The Birth of the Negro Superman (Friday, March 6, 8pm) and the soul-searching San Francisco spoken-word opera, Echoes (Saturday, March 7, two performances at 6pm and 8:30pm) composed by Danny Clay and created and performed by TLES with the Kronos Quartet and the poet-performers of Youth Speaks, including director Sean San José, Ashley Smiley, Aimee Suzara, Michael Wayne Turner III, and Tassiana Willis." Don't miss! ODC B.Way Theater, SF. More info here.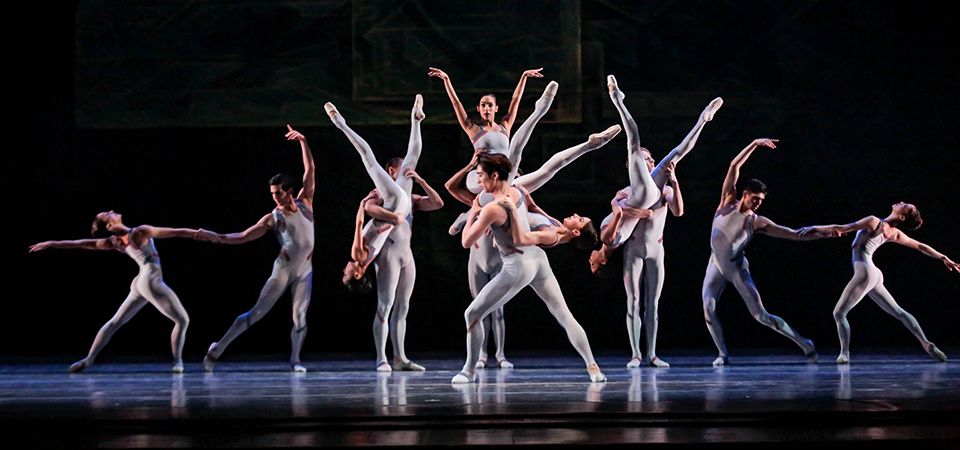 FRI/6-SUN/8 DANCE JOFFREY BALLET The wonderfully eclectic 64-year-old company comes to Cal Performances with some very new material, including a debut by Nicolas Blanc called Beyond the Shore. "Beyond the Shore has several Bay Area resonances. It is danced to a score by composer Mason Bates, a UC Berkeley alumnus, which was commissioned and recorded by the San Francisco Symphony. The program also includes the West Coast premiere of Justin Peck's The Times Are Racing, the California premiere of Stephanie Martinez' Bliss!, and the Bay Area premiere of Christopher Wheeldon's Commedia."  Zellerbach Hall, Berkeley. More info here.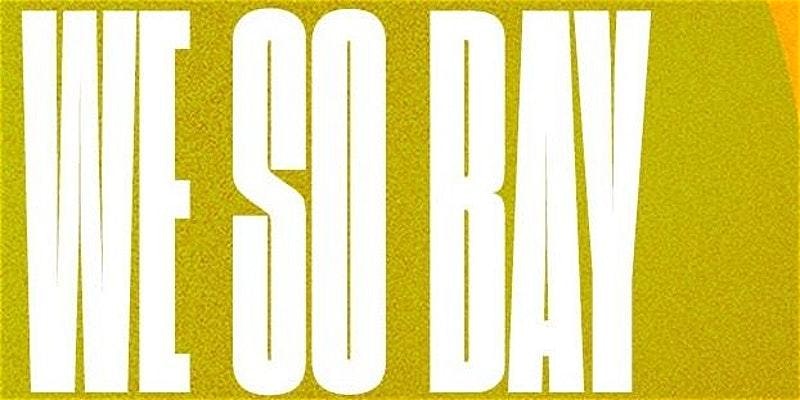 SAT/7 LIT WE SO BAY There is probably nothing better than renegade poetry, and the fab folks at Youth Speaks are putting on this some event that takes place on the BART (and at Mission Cultural Center). "What happens when young people are repositioned as authors of culture rather than purveyors of entertainment? What is the impact on an individual and the collective when young people are engaged participants of the arts, activism and creative dissent? On Saturday, March 7th, ​WE SO BAY turns the spotlight to the next generation of modern day griots and cultural stewards for an afternoon of publicly engaged storytelling and performance art centering the voice and ideas of the next generation." Richmond BART station, BART, and Mission Cultural Center. More info here.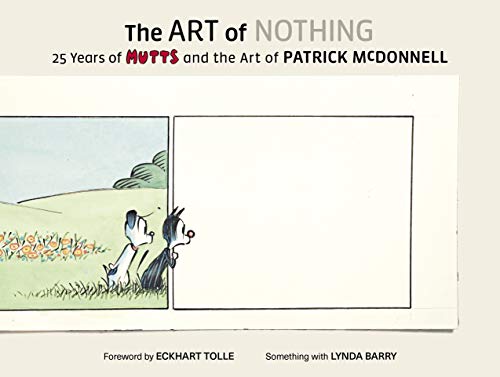 SUN/8 ART/LIT 25TH ANNIVERSARY OF "MUTTS" Patrick McDonnell's long-running, cutely perceptive and impeccably drawn cartoon is celebrated at the Cartoon Art Museum, with a signing of his "Art of Nothing" book and party—and of course you can adopt a mutt of your own, courtesy of onsite senior adoption agency Muttville. 6:30pm-8:30pm, $10. Cartoon Art Museum, SF. More info here. 
TUE/10 MUSIC SHOPPING A contemporary queer post-punk band that dissects desire in late capitalism while providing irresistible tunes? Am I typing out a dream? No, Shopping is real, they're Scottish, and they are coming to bop up the status quo with cuts from new album All or Nothing. 8pm, $15-$17. Rickshaw Stop, SF. More info here.