With no end in sight yet for a public health crisis that (thanks to the inimitable bungling of Dear Leader) only other countries are successfully moving past, many arts organizations have had to swallow the bitter pill and embrace a new reality, or do nothing at all. Six months in, film festivals are no longer being canceled or postponed so much as translated into "virtual" form for primarily home viewing. Thus coming weeks will see sizable online incarnations of the annual Frameline (delayed from June) and Mill Valley events.
This immediate week brings back another annual extravaganza, SF Docfest, which will be somewhat diminished in program scale, but expanded lengthwise (this Thurs/3 through Wed. Sept. 30) to provide greater flexibility in when viewers can choose to watch most of its content. There will be "live" elements in the form of daily filmmaker Q&As, and "virtual cocktail get togethers" for passholders via Zoom.
There are official opening and closing night films, both dealing with the rise and fall of different kinds of entertainment-industry contenders. The kickoff selection is Joshua Tsui's Insert Coin, which charts the roughly half-century odyssey of Midway Games, the American company that boomed for a time in the arcade and home-video game markets with such huge successes as Space Invaders, Pac-Man, Mortal Kombat, and NBA Jam. It's a serpentine tale of corporate ambition, acquisition, sell-offs, and finally bankruptcies.
Providing a Docest finale, Chelsea Christer's Bleeding Audio focuses on Oakland pop-punk band The Matches, which was founded in 1997. They seemed destined for a major career after the turn of the millennium. But that timing coincided with drastic changes in the music business, as the "digital revolution" swiftly killed off CD sales, created an epidemic of pirating, and otherwise made it harder and harder for musicians to actually make a living from their music.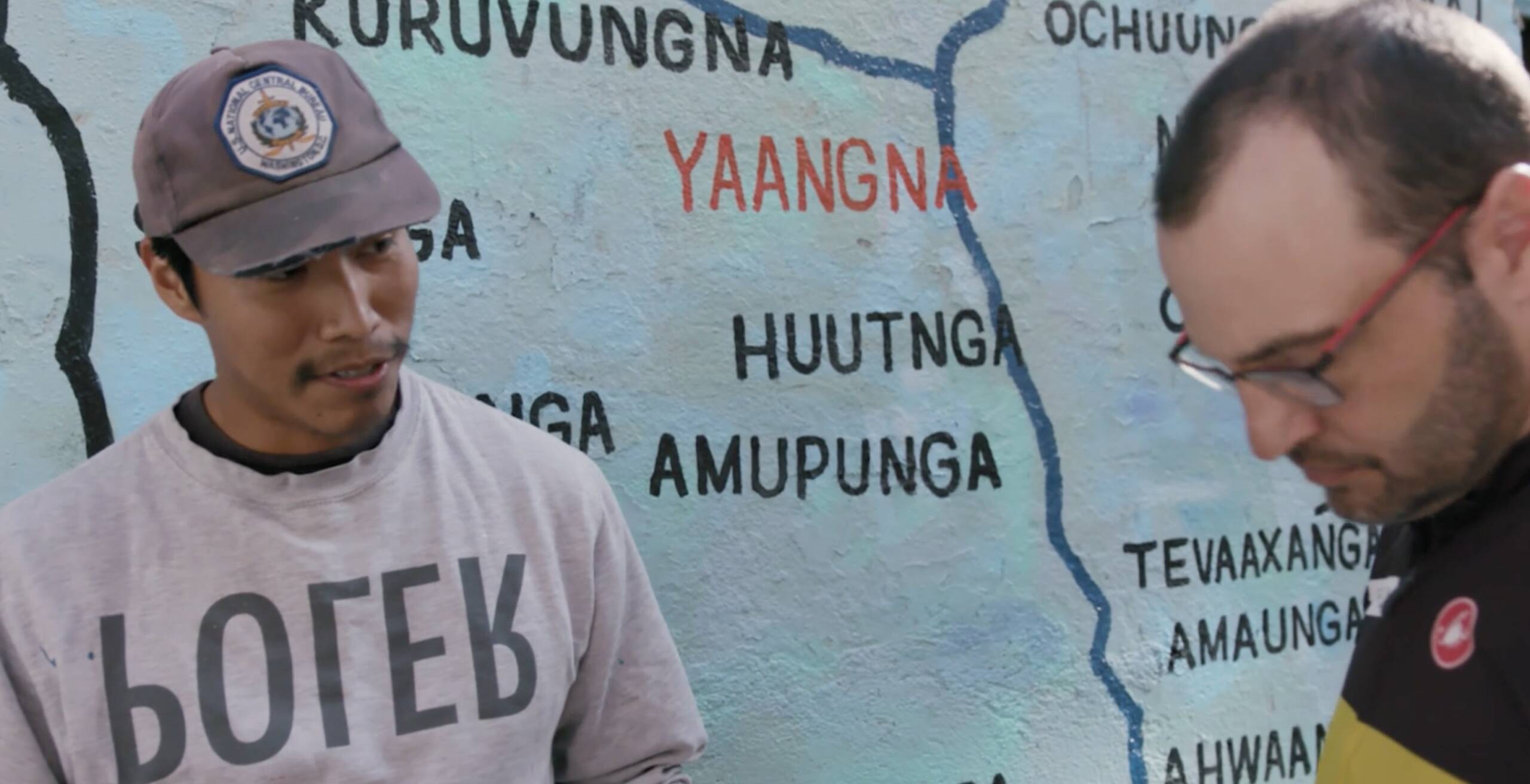 There's plenty of other Docfest features with a local angle. Among them are Babeth VanLoo's Dharma Rebel, a portrait of "punk Buddhist" author and teacher Noah Levine during a period when his reputation was tainted by allegations of sexual misconduct; two East Bay-bred films about immigration=related issues, Michelle Steinberg's A Place to Breathe and Dan Cowles' Ride Slow, Take Photos; and Vince Clemente's The Palindromists, whose world-class language gamers include SF "word nerd" Jon Agee. Films by local makers, if not necessarily about local subjects, include Palo Alto director Kat Alioshin's survey of today's Animation Outlaws; and Jennifer Maytorena Taylor's For the Love of Rutland, about a crisis of civic identity triggered by a refugee influx in the titular Vermont town.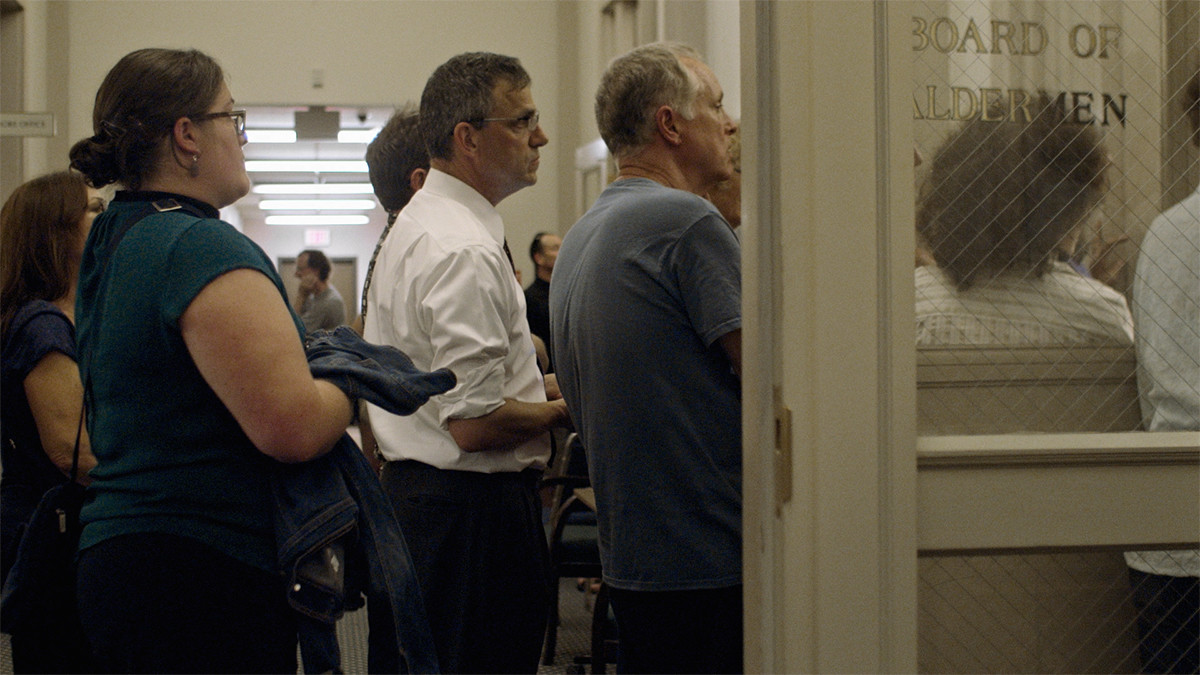 A theme of escapism runs diversely through many of Docfest 2020's selections, which were curated from nearly a thousand submissions. The lure of rugged (and creative) individualists to the California desert is examined in both Leo Zahn's Ionicity and Greg Bassenian's Miracle in the Desert: The Rise and Fall of the Salton Sea. Adam James Smith's Americaville trains camera on the curious phenomenon of a gated theme community located in mountains north of Beijing, where residents celebrate (to the Chinese government's ill-concealed disapproval) what they imagine is the old-fashioned prairie life of Jackson Hole, Wyoming.
Back on home turf, Andrew J. Morgan and Nick Nummendor's Sleeze Lake: Life at Its Lowest and Best recalls the equally weird lifestyle alternative of a midwest van-drivers' club hedonistic rural Shangri-La in the mid-1970s. James Kennard's The Book Makers gives voice to those carrying one of civilization's more reliable means of escape into the supposedly paperless future, while Taylor Mordon's The Last Blockbuster takes note of that much shorter-lived phenomenon, your local video store.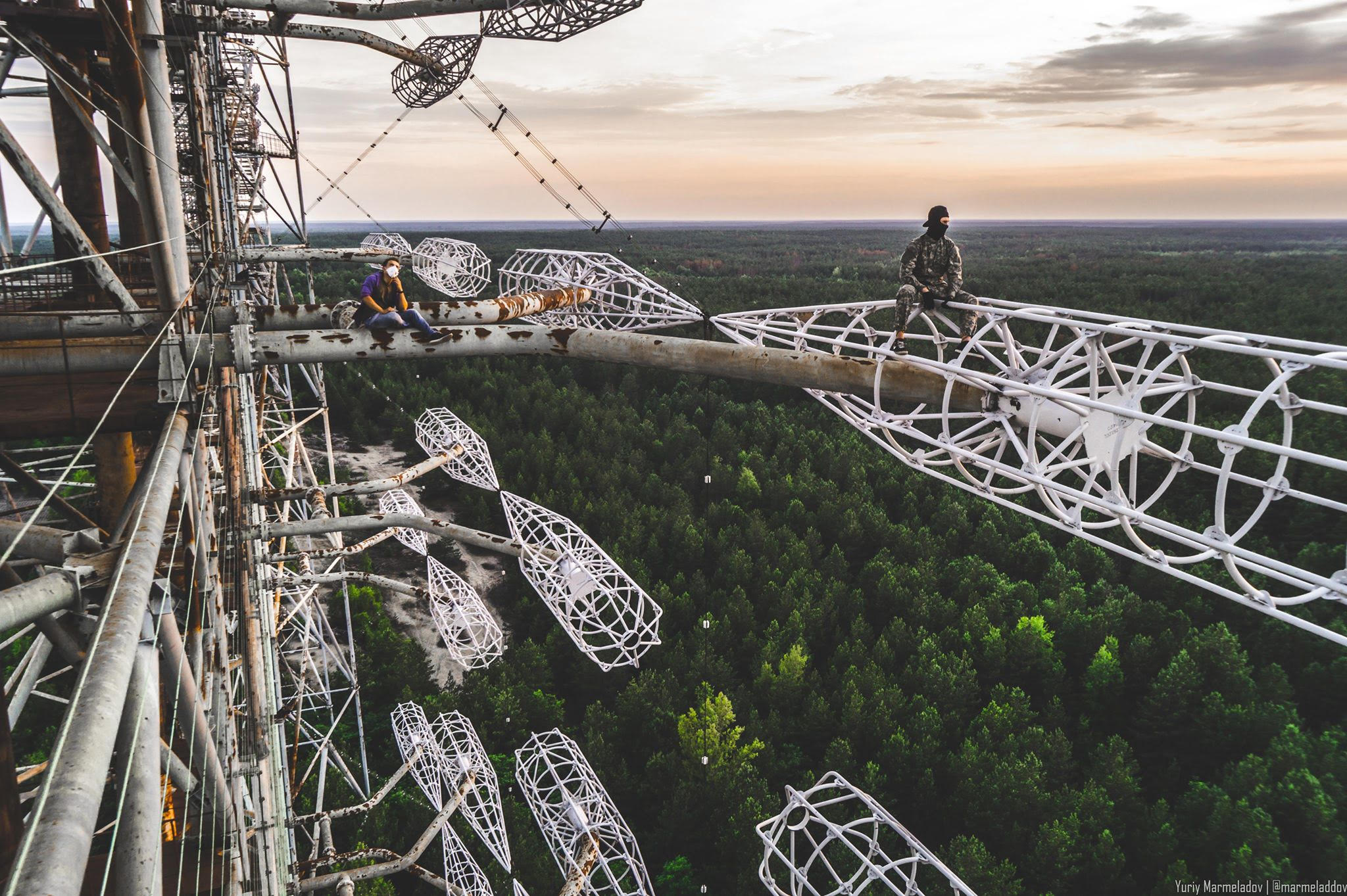 Speaking of things that are disappearing, several films examine the consequences of climate change and other irregularities on man-meddled Mother Earth. Scott Ressler's The Last Ice travels to the region north of Greenland that may soon become the final remaining environ that can sustain numerous Arctic wildlife species. Michal Bielawski's The Wind: A Documentary Thriller and Michael Lee's Uncivilized (in which the filmmaker's Robinson Crusoe idyll meets Hurricane Maria) both confront escalating extreme weather conditions, while David Garrett Byars' Public Trust weighs the ever-increasing pressure to "open" U.S. public lands to private industry. Iara Lee's Stalking Chernobyl observes a sort of reversal to that equation: Wildlife and variably-legal human visitors cautiously returning to the site of possibly the most famous industrial catastrophe ever.
Political content beyond the realm of environmentalism can be found in Josh Turnbow's One Life, about the site in Bangladesh whose approximately 800,000 escapees from persecution and genocide make it the world's largest refugee camp; and Gail Willumsen's Out Loud, in which the Trans Chorus of Los Angeles provides a confidence-building artistic outlet for participants at various points in their individual gender-transition process. Cheryl Jacobs Crim's Resisterhood takes the pulse of rising political engagement by women in the reactionary Trump era. And in Unlocking the Doors of Cinema, Nezar Andary looks at a half-century's screen work charting modern Middle Eastern oppression and unrest by Syrian director Muhammad Malas.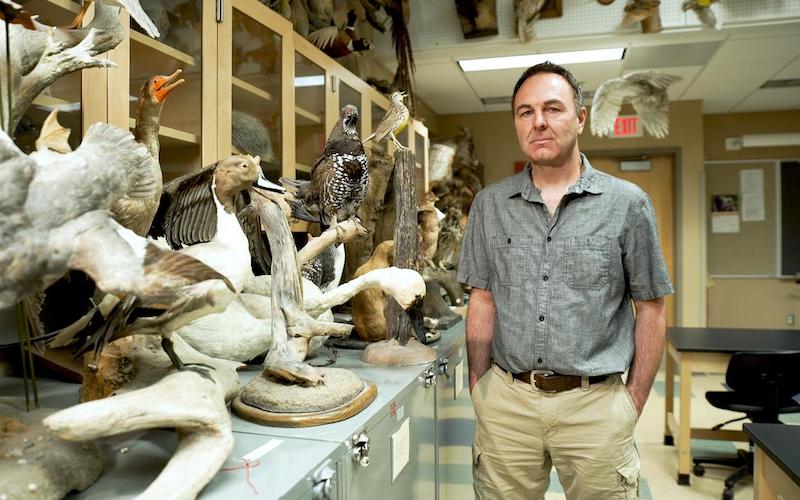 No Docfest would be complete without a healthy selection of movies that simply and entertainingly underline its slogan "Truth Is Stranger Than Fiction." Mike Scholtz's RIPlist dives into the world of "celebrity death pools," in which participants bet on which famous folk they think will expire next. Martha Shane and Ian Cheney's Picture Character devotes eighty minutes to the origin and influence of emojis, that BFF to online inarticulacy.
Lukas Larson's The People Who Suspend takes a gander at practitioners of body suspension—you know, from hooks, like Richard Harris in A Man Called Horse. Equally punishing if less alarming are the long-distance races run by the Tarahumara of Mexico's Copper Canyon region, who in Bernardo Ruiz's The Infinite Race face conflict when their grueling annual events begin to attract moneyed, intensely competitive outsiders.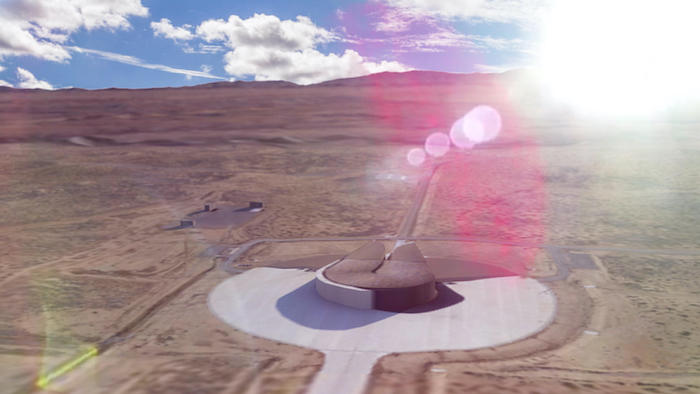 There's still more in SF Docfest this year, including four themed shorts programs (as well as shorts attached to some features), and the return (albeit online-only) of the infamous Bad Art Gallery. The 2020 winner of the festival's Non-Fiction Vanguard Award, producer and curator Sara Archambault, will provide its Centerpiece Film in her latest project. Directed by Hannah Jayranti, Truth or Consequences is a "speculative documentary" in which residents of the titular New Mexico town (named after a broadcast game show) try to negotiate a viable future when once again the present seems to have left them behind. Incorporating some subtle science-fiction aspects, it's not strictly a documentary—but then Docfest has always worked to expand the definition of that form, or even what a documentary film festival is supposed to look like.
For full info on the 19th SF Documentary Festival's program (Sept. 3-30), access and ticket purchasing, click here.
Even beyond Docfest, it's a boom week for documentaries making their debut on streaming formats. This Tue/1 BAMPFA's virtual cinema program introduces Simon Uribe's Suspension, about a poorly maintained dirt single-laner winding through Colombian mountains considered that's considered by many the most dangerous road in the world, and the dragged-out attempts to construct a bypass; as well as Veronica Selver and Susan Fanshel's Irmi, a portrait of the former's mother's highly eventful life as a German Jewess who fled the Nazis for a new life in New York.
On a related note, Gustavo Sanchez's I Hate New York celebrates four women artist-activists who survived (if barely) the Big Apple's fabled underground scenes of the late 20th century. Other new streaming releases testifying to larger-than-life personalities are Nail in the Coffin: The Rise and Fall of Vampiro, about 1990s Lucha Libre show-wrestling legend; and Robin's Wish, in which the widow of beloved SF-residing comedian Williams explores and explains Lewy Body Dementia, the condition that dogged his later years but was not diagnosed until after his death.
Speaking of brain disorders, if niece Mary Trump's book-long diagnosis wasn't enough for you, now there's Dan Partland's #Unfit: The Psychology of Donald Trump, in which our hopefully-soon-to-be-ex-POTUS is analyzed by mental health professionals for whom concern over the damage he's wreaking outweighs reservations about publicly discussing a "patient" they've never met. But whose symptoms are, we're assured, eminently diagnosable—as well as dangerous to life and democracy as we know it.