After decades as a living-working performance artist in San Francisco, Donna Sachet has learned that staying present is the only way to go forward.
The former Empress of SF, SF Pride co-anchor, and tireless fundraiser for LGBTQ+ and HIV/AIDS causes, has certainly seen the highs and lows of an ever-changing San Francisco through the AIDS era, gentrification, and COVID.
Then, there were the recent losses of local institutions like Divas, The Stud, Harry Denton's Starlight Room, and the Castro Theatre, and gayborhood icons like Cookie Dough, Gilbert Baker, Bambi Lake, and most recently, Heklina.
"Over the decades I've lived here, I've felt the loss of many friends, wonderful entertainers, and other community leaders," says Sachet. "I love our history and am determined to honor those I follow, but it is important to focus on the here and now and open doors for new people."
The next chapter for Sachet starts with a month-long revival of her longtime "Sunday's a Drag" show at Club Fugazi alongside consistent co-host Holotta Tymes.
After running for 15 years at the now-defunct Starlight Room, the drag brunch makes its glorious return on Sat/6 with new brunch partner Tony's Pizza Napoletana at the former home of "Steve Silver's Beach Blanket Babylon," in North Beach (a neighborhood that has long embraced and celebrated drag culture).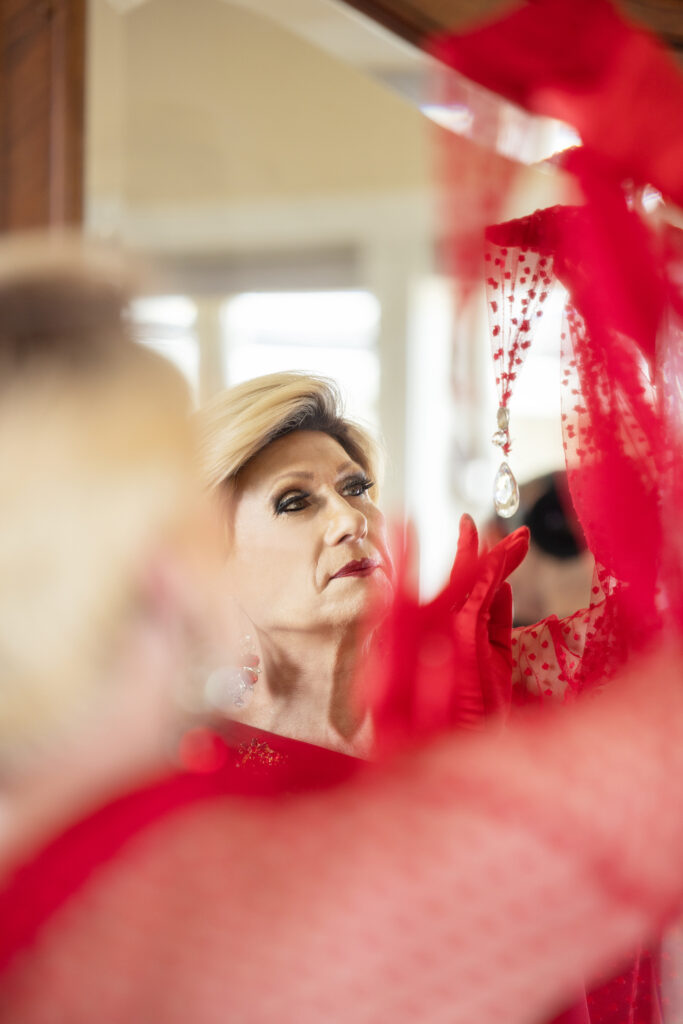 I spoke to Sachet about resurrecting her acclaimed show, using drag to raise dollars, and her optimism about the future of San Francisco's performance scene.
48 HILLS What was it like for you when "Sunday's a Drag" came to an end at Harry Denton's Starlight Room?
DONNA SACHET It was a significant loss to the city and me personally. The Starlight Room was Harry Denton's showplace for so many years, so when Harry left for personal health reasons, he took some of the magic with him. When COVID closed the hotel, we had no choice but to end the show. Suddenly, I had Sundays free but few options since many other venues were also closed. There is nothing like a live audience, so I grew hungry for that again.
48 HILLS When did you decide to revive "Sunday's a Drag"? Why was it necessary to resurrect that show rather than start a new one?
DONNA SACHET After the Starlight Room closed, we hoped to return there or find a new venue because the show had proven its appeal and success for 15 years.
As COVID faded, I approached several downtown hotels thinking that similar locations would best serve our needs, but nothing ever worked. This year, producer Patrick Rylee approached me about reviving "Sunday's a Drag" and suggested Club Fugazi; I was flabbergasted. Such an iconic venue? Why not?
48 HILLS Why is Club Fugazi the perfect spot for it?
DONNA SACHET Today, there are drag brunches all over town. Still, if we were to revive "Sunday's a Drag," we wanted to stay true to Harry Denton's vision of a very professional show in a well-known setting, attracting a diverse audience. Drag is entertainment, and we want to entertain all ages, all types—young, old, in-town, and out.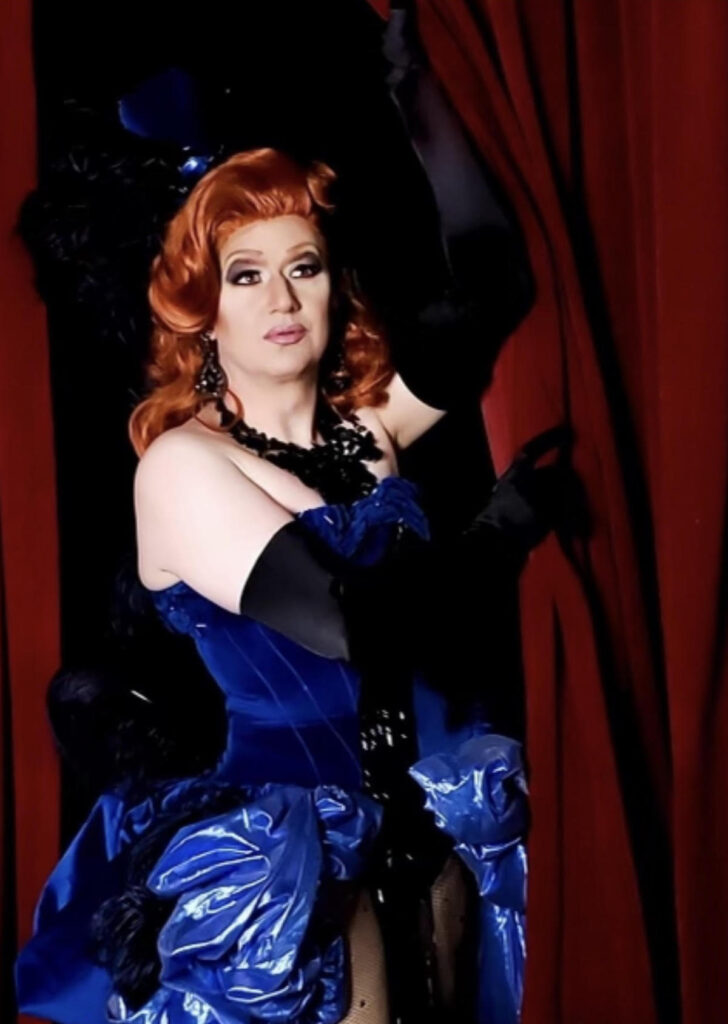 48 HILLS What makes Holotta Tymes the perfect co-host?
DONNA SACHET Holotta Tymes is a consummate professional with an extensive resume. When she said yes to us for August, I knew we were on the road to success. I've learned much from her and value her broad experience and tremendous talent.
48 HILLS What makes "Sunday's a Drag" stand out?
DONNA SACHET Someone once asked me if I invented the drag brunch, and I certainly did not, but I am proud that "Sunday's a Drag" always stood out for its top-notch talent, beautiful venue, and broad appeal. While many drag brunches take place at gay bars, our show at the Starlight Room and now at Club Fugazi will welcome anyone open to dazzling entertainment, regardless of their background.
48 HILLS How is putting on a drag show for an audience of diverse ages and sexual orientations in a predominantly straight area different from a drag show at Powerhouse or Oasis?
DONNA SACHET Drag has always had a broad appeal beyond gay venues. Still, the cast must have a slightly different approach, leaning into dynamic talent and away from overtly sexual overtones. We'll flirt with some patrons but always with a sensitivity to their possible concerns.
The new show will also intentionally offer a historical perspective, referencing the popularity of Finocchio's, The Black Cat, RuPaul's Drag Race, and San Francisco's leadership role in civil rights.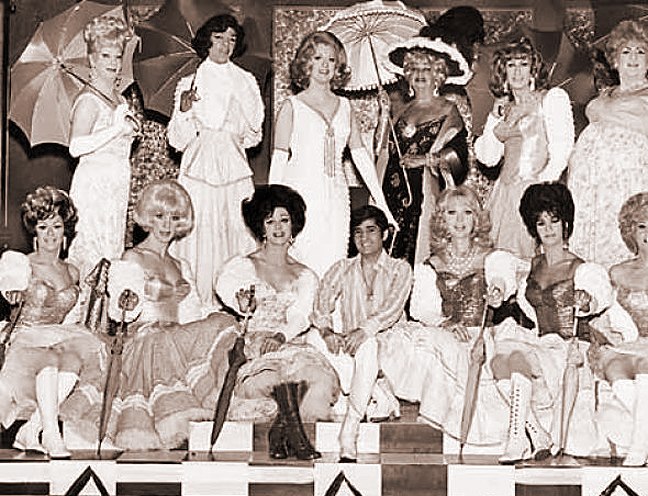 48 HILLS You continue to raise money for charitable organizations like the AIDS Emergency Fund and Positive Resource Center. There's been a long association between drag and fundraising. Can you explain why the two often go together?
DONNA SACHET Drag queens attract attention with their larger-than-life personalities and colorful presentation. Why not use that attention to focus on essential issues and fundraising for respected charitable causes? Especially after all the love this city has shown me, I am committed to demonstrating my commitment to this city and the vitality of its people.
48 HILLS With all the losses in San Francisco in recent years, how do we keep pushing forward?
DONNA SACHET COVID taught us to pivot, change directions, and look for new opportunities—and the drag community is still learning those lessons.
Even with many changes over the years, I am optimistic about San Francisco and our LGBTQ+ community as long as we actively engage in the changing process, letting our feelings be known and searching for solutions to new problems.
48 HILLS What's coming up next for you?
DONNA SACHET We hope that these four Sundays in August will be so successful that we can renew for 2024—and if so, I'll be busy in North Beach.
I still maintain close ties to organizations and businesses in the Castro, Tenderloin, and SOMA and will continue to be seen there. With every new chapter of the city and in my own life, I am inching closer to my autobiography, tentatively titled Don't Say No; Say Maybe!
SUNDAY'S A DRAG Sun/6-Sun/27, Club Fugazi, SF. $75-$85. Tickets and more info here.