There's so much going on, but obviously first and foremost you should come to our awesome 10th Annual 48 Hills Gala, next Thu/26 at Bissap Baobab in the Mission and celebrate a decade of support for local arts and culture. We've just added a retro vinyl DJ set by Chulita Vinyl Club to the open bar, complimentary food, emcee spot by Marga Gomez (go see her hilarious show "Swimming with Lesbians"!) and live music from Ricky's Grupo Afro Nativo. Join us! Now, on with the show…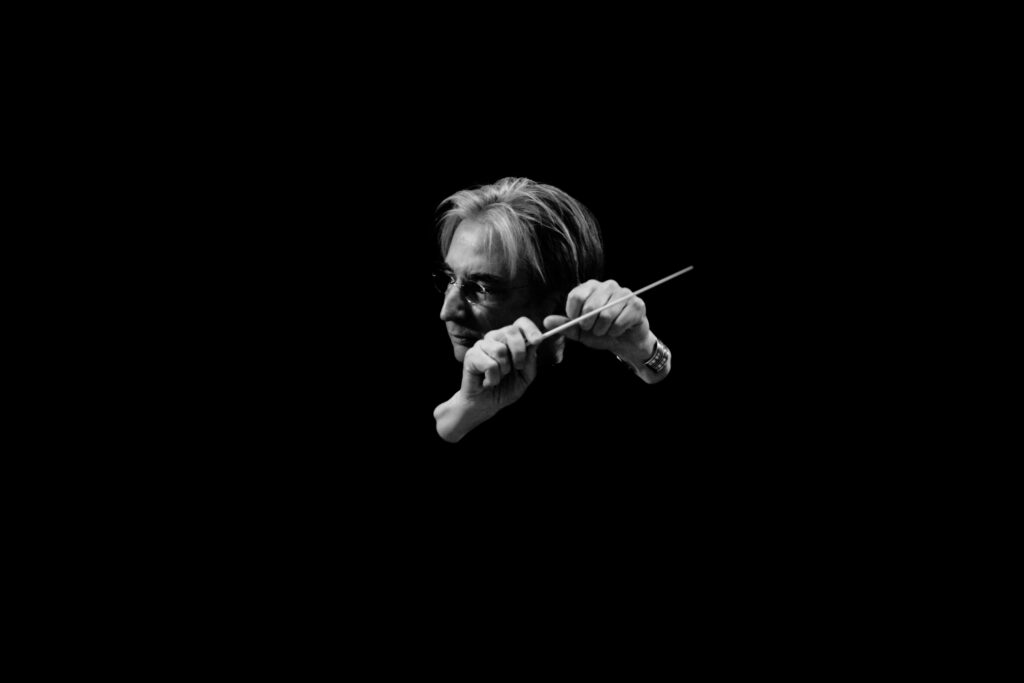 MTT CONDUCTS BEETHOVEN 9 AT SF SYMPHONY There are very few vaster or more intense declarations of human spirit and joy than this 1824 work, the last symphony written by the Romantic genius, composed while he was almost completely deaf. Many of us could use an immersion in that type of energy right now—and the fact that Michael Tilson Thomas—retired conductor and guiding hand of the SF Symphony who left to fight an aggressive brain cancer—has returned to conduct it adds an even more human dimension to this incredibly human work.
Beethoven's Ninth was the first time a major composer scored symphonic vocal parts—the roar of "Ode to Joy" still raises goosebumps—so expect a very full stage, with Jenny Wong directing the San Francisco Symphony Chorus, and singers Angel Blue, Ben Bliss, Dashon Burton, and Tamara Mumford. MTT is an ace at conducting these huge affairs with a polished gleam (he's a leading interpreter of the equally cosmic Mahler) that still ravishes. Buckle up for this one. Thu/19, Sat/21, and Sun/22, Davies Symphony Hall, more info here.
RE-QUEERING THE MISSION Two fantástico shows resurrect the queer spirit of La Misión, which is experiencing a little revival already with amazing lesbian bar Mother (reclaiming the space of the legendary Esta Noche), queer comics store Sour Cherry, and lovely mixed Casements bar—and of course my eternal hangout El Rio. ¡Viva 16th Street! (October 26, 5:30pm-7:30pm, SF Public Library main branch) checks in with drag and nightlife history. Brilliant author Julián Delgado Lopera, an organizer, wrote me:
We're going to have a super cute night remembering the mariconeo sensacional of 16th street—with a screening of the Viva 16th! documentary by Augie Robles and Tina Valentín Aguirre, and performances from people who used to hacer show at Esta Noche including Mitzy Lee (aka La Reina de La Cumbia), Mahogany Sánchez, Adela Holiday (my own trans mother gracing the stage after a 20 year hiatus), and our very own Persia. With an after party at Mother Bar featuring DJ Brown Amy.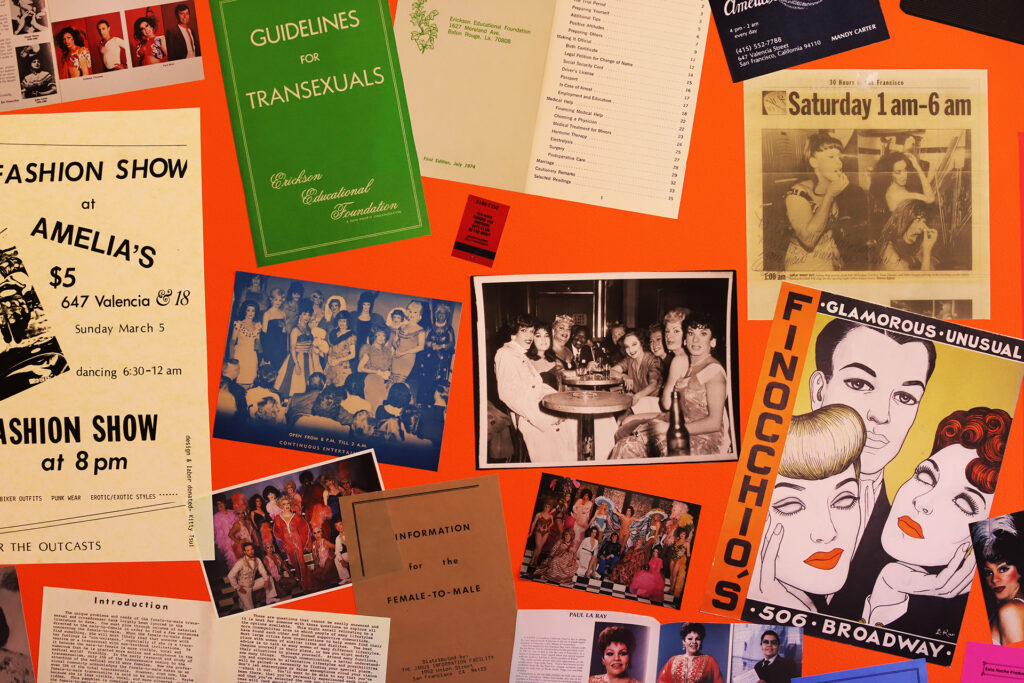 But first (and through February 2023) make sure to visit the 500 Capp Street-David Ireland House gallery-museum where one of my favorite local artists, Marcel Pardo Ariza, has transformed the space into "Orquídeas," a trans sanctuary and historical documentation of the queer-trans history of Capp Street. The work is a multifaceted organism born of deep conversations with trans elders and exploration of memorabilia—check out site-specific installation "Memoria Trans SF" (in the garage), a "generative collection of oral, archival, and visual stories that celebrate trans ancestors and elders in the Mission and beyond such as Tina Valentin Aguirre and Donna Personna."
The opening party is Thu/19, 6pm-8pm. Throughout the run, there will be community events, drop-in sessions to share history, drag make up workshops with Grace Towers and Mudd the Two Spirit in a space dubbed "Café Porno," and even pop up gatherings developed with artist and chef Salimatu Amabebe (coming in December)
It's a lot and I love it, go commune with the spirits of the trancestors.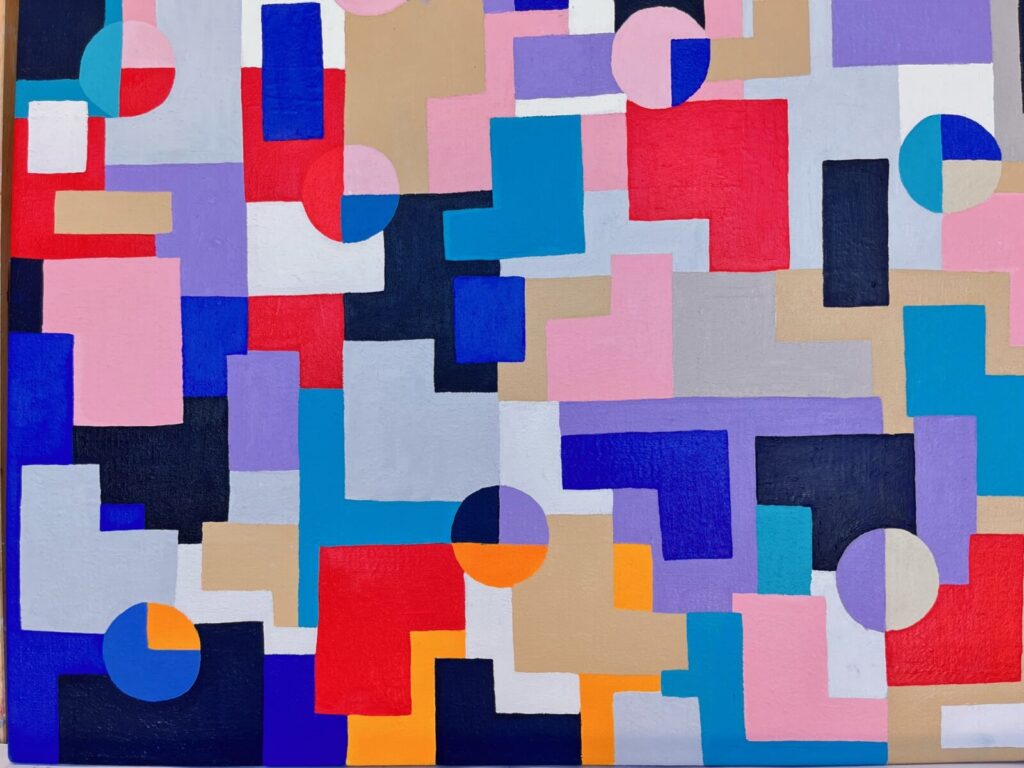 SHIPYARD OPEN STUDIOS HELP KEEP ARTIST COMMUNITY AFLOAT While ArtSpan's great wave of Open Studios kicks into gear this week, the 130+ artists of the scrappy Hunters Point Shipyard and Islais Creek art studios are also throwing open their doors to invite you into a world of visual wonder (Sat/21 and Sun/22, Hunters Point Shipyard, SF. More info here). Not only can you peek inside the creative process and take a history tour of the building, you can also enjoy food from Ujamaa Kitchen, a Biergarten, and live jazz from local musicians. And it's kid-friendly! I love the thought of so much art interaction going on this weekend, all around the city.
MORE EVENTS OF NOTE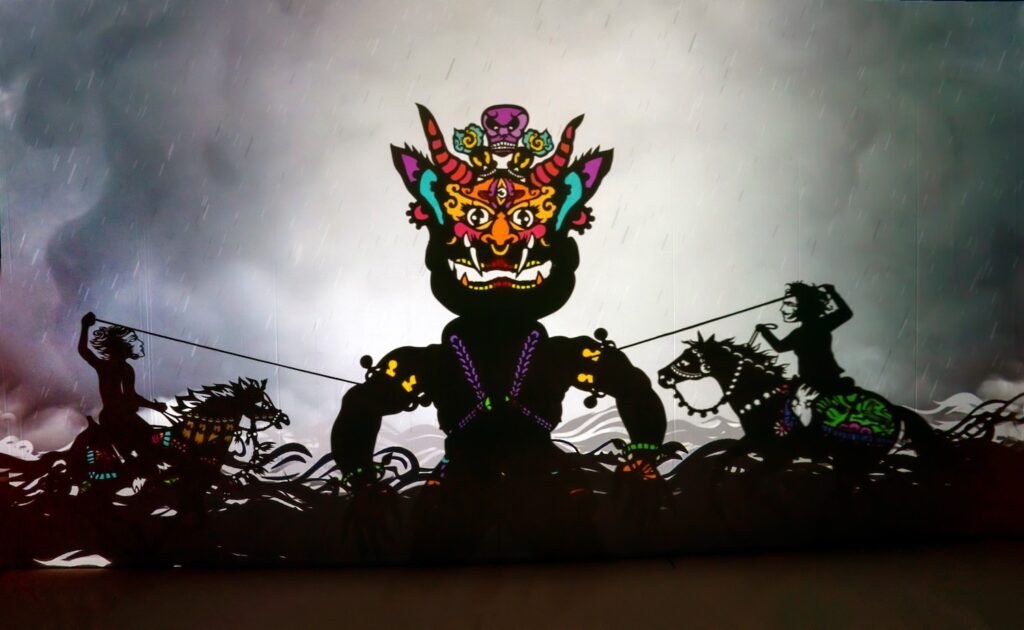 FRI/20—SUN/22: SONG OF THE NORTH I had the privilege of running around Indonesia earlier this year, and boy, do I love those traditional shadow puppets! There are more than 500 of them, manipulated by nine skilled actors, in this show that retells a love story from the 10th century epic Persian poem, Shahnameh. The show was created and directed by Hamid Rahmanian with a commissioned musical score by Ramin Torkian, and it looks absolutely terrific. Fort Mason Center's Cowell Theater, SF. More info here.
FRI/20: MARIKO AND JILLIAN TAMAKI Catch ultra-cool Canadian cousins and comics team Mariko and Jillian Tamaki in conversation with Esmé Weijun Wang to launch their new queer graphic novel Roaming, about young love throwing everything into disarray (love that!). 7pm-10pm, Timken Lecture Hall, CCA, SF. More info here.
FRI/20-NOVEMBER 25: "ELIZABETH SHER: GOOD COFFEE, BAD NEWS" "The mural-sized 'Morning Joe' and the series 'It Dawned on Me' evoke the breathtaking sight of the sunrise through my window as I savor a steaming cup of strong coffee," says artist Elizabeth Sher of her new Oakland show with Sara Lisch and Pantea Karimi. "Sadly, this serene moment quickly gives way to the harsh reality as I delve into the pages of the newspaper." It's something most of us can sympathize with, but at least we have this lush art. Mercury 20 Gallery, Oakland. More info here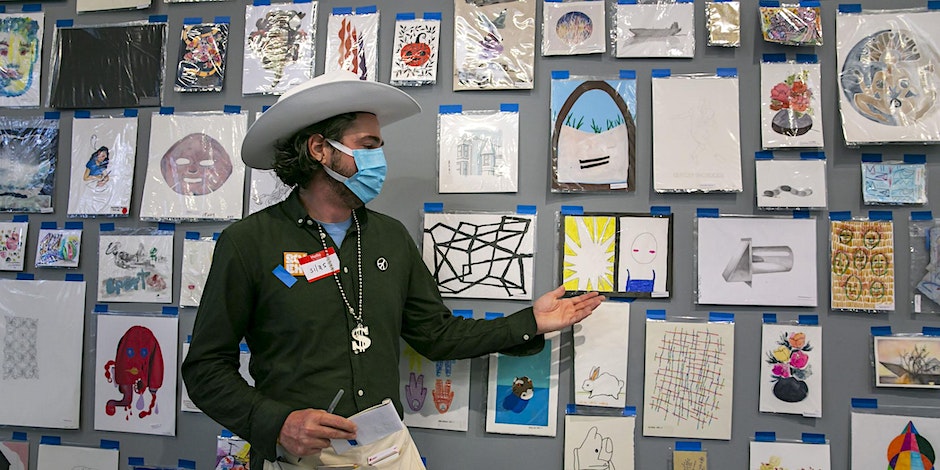 SAT/21: MONSTER DRAWING RALLY This lively annual affair at Southern Exposure Gallery draws more than 100 local artists who create unique works of art in front of a crowd, and then auction off their pieces to benefit the venue and local arts. 3pm-9pm, SoEx Gallery, SF. More info here.
SAT/21: DJ BORING The moniker is obviously ironic, and the Australian techno selector pulls no punches in his sets to show just how non-boring he really is, pouring old school rave energy into bouyant yet sophisticated mixes. 9pm-3am, Public Works, SF. More info here.
SAT/21: "NIGHTMARE IN CONCERT" OK, whoever is doing the events programming for Grace Cathedral lately is killing it, and here's a spooky season treat. Step into the French Gothic cathedral for a night of warm-but-chilling tunes as the Sixth Station Trio performs eerie yet joyful hits from Tim Burton's The Nightmare Before Christmas, composed by the iconic Danny Elfman. They aren't showing the film, but do you need it inside a giant candlelit cathedral??? 7:30pm-9:30pm, Grace Cathedral, SF. More info here.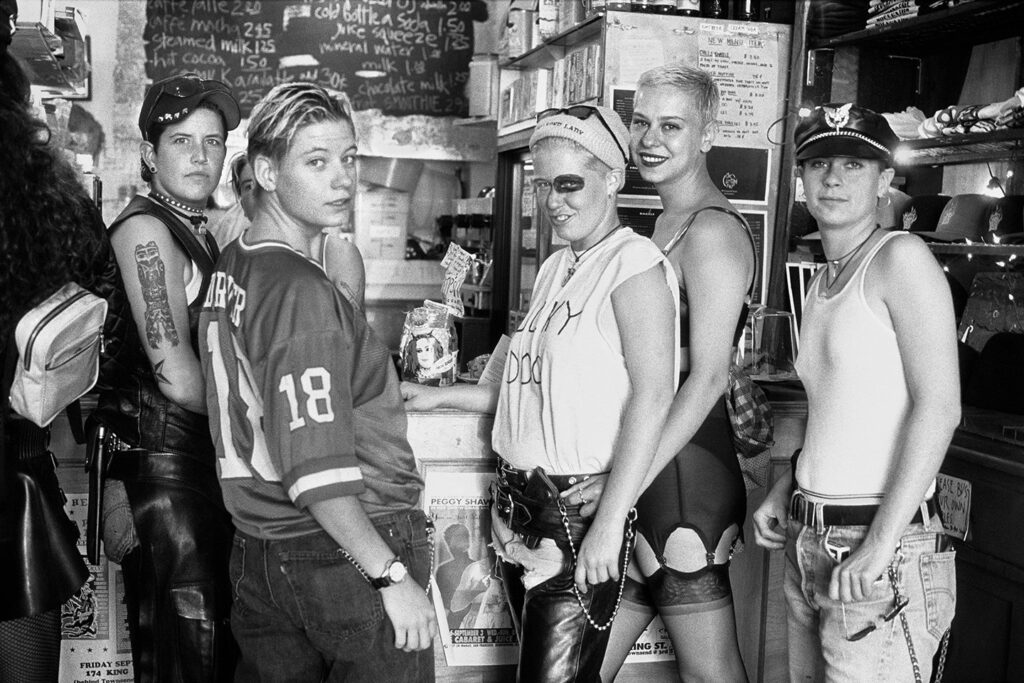 SUN/22: CHLOE SHERMAN AT BONA VADA I love that amazing photographer Chloe Sherman has been blowing up lately, with her documentation of SF's dyke scene—and the events at Bona Vada Barbershop are always a hoot. " Chloe's new book Renegades features photographs of '90s era San Francisco with a focus on the queer community in and around the Mission District. She has selected a handful of images from the collection and created ready-to-hang prints exclusively for this installation at Bona Vada Barbershop. We will also have the book available for purchase and Chloe will be happy to sign a copy for you. DJ Campbell will be on hand providing the '90s soundtrack of your dreams." 5pm-8pm, Bona Vada, SF. More info here.
SUN/22: RAMBLIN' JACK ELLIOTT "One of the last true links to the great folk traditions of this country, with over 40 albums under his belt, Ramblin' Jack Elliott is considered one of the country's legendary foundations of folk music. Long before every kid in America wanted to play guitar—before Elvis, Dylan, the Beatles or Led Zeppelin—Ramblin' Jack had picked it up and was passing it along. From Johnny Cash to Tom Waits, Beck to Bonnie Raitt, Ry Cooder to Bruce Springsteen, the Grateful Dead to The Rolling Stones, they all pay homage to Ramblin' Jack Elliott." 7pm, The Chapel, SF. More info here.