Sup. Rafael Mandelman has introduced the latest in a series of ballot measures that seek to solve the city's problems by giving the mayor more power and eliminating community oversight.
This approach does nothing to address the real problems: A downtown tax base that is collapsing, massive economic inequality, a housing and displacement crisis, and a handful of billionaires pouring massive money into election campaigns to allow them to control the city.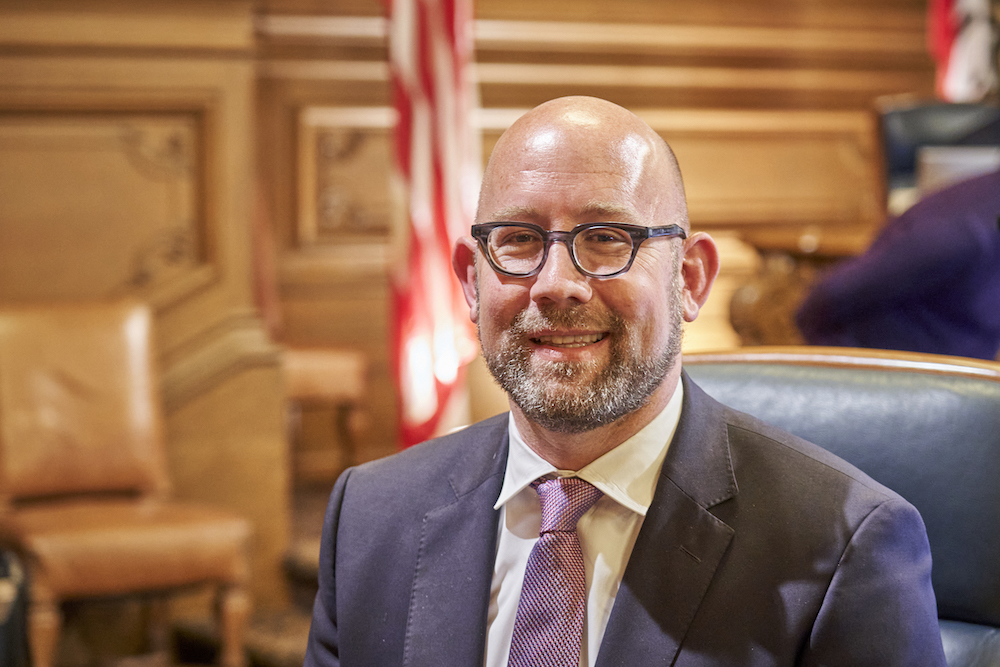 Mandleman's proposal, which he wants to see on the November, 2024 ballot, would do the following:
—Repeal the prohibition on Deputy Mayors. 

—Allow the Mayor authority to fire directors of executive departments overseen by commissions. 

—Allow the Mayor to veto Board of Supervisors appointments to commissions with split appointments where the Board has authority to reject Mayoral appointments.  

—Eliminate the authority of the Mayor and Board of Supervisor to place initiative ordinances on the ballot. 

—Authorize a 'Commission Streamlining Taskforce (COST)' to consolidate or eliminate commissions, boards, and advisory bodies. 

—Expand 'Local Emergency' powers to expedite contracting, procurement, and hiring to more effectively address longstanding crises, such as homelessness and drug overdoses. 
The deputy mayor thing isn't that important. It harks back to the late 1980s, when Art Agnos was mayor, and he decided to create a "cabinet" form of government with eight people carrying the title of deputy mayor, overseeing different parts of the administration. They all made what was then a lot of money, more than other mayoral aides had made in the past—although the overall cost of the Mayor's Office decreased when Agnos took over from Dianne Feinstein.
The conservatives on the Board of Supes made a lot of noise about this, all of which ended with a (pointless) charter amendment banning that title.
Who cares.
Who cares is also a good approach to the provision allowing the mayor to fire department heads. I can't think of a single time when a mayor has wanted to get rid of a department head and been stopped by a commission with, as they all are, a majority of mayoral appointees.
Let's be honest: The mayor can already fire anyone in the administration.
But that rarely happens. All sorts of incompetent—and sometimes corrupt—people run departments, not because the mayor can't fire them but because the mayor chooses not to.
Most of the rest is about giving the mayor—and, frankly, people and organizations with a lot of money—more power.
San Francisco has a lot of commissions and advisory bodies. Those exist in part to get a larger number of people (other than the mayor and the supes) involved in governance. They don't always work, and they can slow things down, which is not always bad.
But when you remove commissions, you give the mayor more power—and London Breed is already one of the most powerful mayors in the country. The idea that commissions are preventing her from addressing the city's problems is just an excuse.
Same with allowing the mayor to veto the supes appointments to commissions. The mayor already appoints either all of the members or a majority of the members of almost every single commission in the city. She's even tried to force all of them to submit undated resignation letters to she can get rid of them mid-term if they don't do exactly what she says.
I'm also not that concerned about the mayor or four supes having the power to put something before the voters. Yeah, San Francisco has a lot of ballot measures. Maybe direct democracy is too much, but I haven't really seen the problem.
Let me give an example:
In 1986 (yeah, I'm that old, and I was here) advocates for limits on highrise office construction, using entirely volunteer organizing, gathered enough signatures to put what became Prop. M on the ballot. It was an example of precisely what Hiram Johnson had in mind when he created the initiative process: A mayor, a Planning Commission, and a majority of the supes refused to do anything at all to limit runaway development that was threatening the city's budget, clogging the streets, and leading to large-scale gentrification and displacement.
Downtown leaders and big developers were furious and terrified; they knew public sentiment was against them, and the cash cow that was uncontrolled office development was seriously threatened.
Somehow, and we will never know how, they got the City Attorney's Office to come up with a bogus ruling that the forms were filled out wrong, meaning all the signatures were invalid and the measure wouldn't be on the ballot.
But the supporters of the measure still had a chance, since four—and only four—supervisors were on their side. Those four signed the paperwork to place it on the ballot. It passed, and changed city planning (for the better).
All of this is, in effect, a check and balance on the power of big money. For decades, progressives have looked for ways to increase democracy in the city, up against a small number of very rich plutocrats who want big-business issues to drive all public policy.
That sector of the wealthy and powerful has won every mayoral election since 1987, when Art Agnos won on a grassroots progressive platform. Under citywide elections, the plutocrats controlled every Board of Supervisors from 1979 to 2000. They controlled every commission, and often progressive ideas were entirely missing from the discussion.
Slowly in the past 23 years, we've seen moves to erode that control—district elections of supes, split appointments to major commissions, public financing of local elections, taxes on the biggest businesses and real-estate ventures—and, often, that's required going direct to the ballot.
Mayor London Breed, like all of her predecessors since 1991, would never have accepted these proposals.
That's what the talk of "mayoral power" is all about. With unlimited spending from independent expenditure committees, the plutocrats have been able to get the person they choose elected to the top citywide office. They've been less able to control district supervisor elections, since a grassroots effort can still beat Big Money in a relatively small district, and ballot measures taxing the wealthy have won voter support.
So it's not about mayoral power. It's about limiting the ability of grassroots organizers to challenge Big Money. If allowing plutocrats to run the city makes for more "streamlined" government, let's remember that we've seen that happen, and it didn't work.