Choice nightlife and dance floor affairs, Fri/19-Sun/21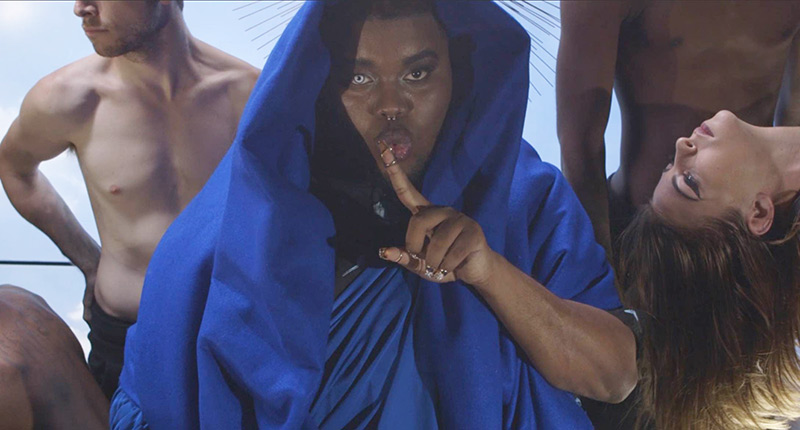 By Marke B. 
PARTY RADAR Sooooo, Cafe Du Nord reopened after a too-long absence on Wednesday, and although I just got a swift peek inside, I'm not sure much of the 109-year-old's lush-yet-scruffy underground speakeasy vibe survived the new owners' "reinvention."
Make no mistake — it's gorgeous down there. And as much as I like to buck trends, I have yet to find fault with truly inventive cocktails from the Bon Vivants team, who have taken over the space. But the new "focus on food and drink" (bar bites by the Flour + Water folks, also cool) relegates music to to handful of genres like jazz, lounge, blues. That's bad news for the live rock and oldies scene that used to hold Du Nord (and that whole stretch of Market up into the Castro) down. We need more live rock and performance venues!
For now though, let's just savor the fact that Du Nord is still a bar, rather than the basement of some tacky condo building.  And hey, we need more jazz venue, too — so there's that.
OK let's party:
>>>>>> FRIDAY <<<<<<
>>BIG MOMMA The goth-surreal, uninhibited queer rapper goes big at one of the best monthly parties in SF, Swagger Like Us. Get ready. Fri/19, 10pm-3am, $10-$12. Oasis, SF. More info here.
>>THROWBACK You will get no better snapshot of the actual house music we all lost our heads over in the '90s than this installment of the monthly Throwback party, featuring longtime EndUp DJs David Harness and Ruben Mancias. Fri/19,  9pm-3am, $20. Mighty, SF. Tickets and more info here.
>>SHXCXCHCXSH Industrial-influenced Swedish techno duo hit up the tenth Surface Tension party — can they live up to their ever-growing hype? Can we ever pronounce their name? Fri/19, 10pm-4am, $15-$20. Tickets and more info here.
>>DEAD CAN DANCE DARK TRIBAL NIGHT Dancing Ghosts, the Cat Club's dark wave dance party, celebrates the seminal tribal-spooky Australian duo with a night of ethereal tunes. Fri/19, 9:30pm-2:30am, $5-$8. Cat Club, SF. More info here.
>>>>>> SATURDAY <<<<<<
https://www.youtube.com/watch?v=7JtZ06ZRezo
>>SOULSTICE SOMArts art and performance space has been absolutely killing it lately with forward-thinking program that highlights oft-overlooked Bay Area communities. This is their big annual afternoon dance party/fundraiser, featuring some incredible entertainment, including Oakland-Panamanian hip-hop duo Los Rakas (I love them so!), M-1 of dead Prez, Kev Choice, Sake One, advance battle and tons more. Sat/20, 4pm-8pm, $12-$15. SomARTS, SF. Tickets and more info here. 
>>DIMITRI FROM PARIS  A DJ who has meant so much to me over the past 25 (!) years, who re-introduced the world to an array of underground disco classics — and became a pioneer (for better or worse, in his goofy-fun case awesome) of instantly recognizable "branding" in the DJ world. His "loosen up people" sets are essential, a wonderful counterpoint to the latest rash of buttoned-up techno. Sat/20, 10pm-4am, $15-$20. Mighty, SF. Tickets and more info here.
>>MERHABA, SCHATZI I just came back from Istanbul, and you know I brought some Turkish diva 45s from the '60s and '70s with me. I'm having a little listening party at the new location of handsome vintage home decor store Schatzi in the Mission on Saturday afternoon. ("Merhaba" is Turkish for "hello.") Come join us for old school Turkish beats and treats! Sat/20, 4pm-6pm, free. Schatzi, SF. More info here. 
>>KAFANA BALKAN The absolute best dang Balkan dance party in the Bay! I adore DJ Zeljko and Jill Parker and her bellydancing Foxglove Sweethearts troupe. This time around, the live Inspector Gadje Balkan Brass band is joined by five international singers. The always lively crowd will stomp its approval. An absolute must. Sat/20, 9pm, $18. Rickshaw Stop, SF. Tickets and more info here.
>>TOM'S PARTY I'm not endorsing anyone here, but I will say that Tom Temprano, the maestro behind Hard French and so many other great dance floor affairs, is running for College Board — and he's organized a spectacular-looking campaign launch party at Oasis, hosted by drag queens Heklina and Sister Roma and featuring DJs Taco Tuesday Stanley Frank, Richie Panic, Steve Fabus, and Miss Pop. Sat/20, 1pm-5pm, Oasis, SF. More info here. 
>>NON STOP BHANGRA Another regular party I adore: This "banging' Indian beats" blowout is one of the most colorful, friendliest times to be had on our floors. DJ Jimmy Love heats it all up, and the dholrhythms dance crew show you the moves  — with live dhol drumming and painting and special guest DJs Anjali and The Incredible Kid (Portland) and A-Slam (Vancouver). Sat/20, 9pm-late, $15-$20. Public Works, SF. More info here.
>>MONKEY BUSINESS And sometimes you just want to dance to some "deep, sexy" house music in a gay club — no foolin'! Might I recommend you go bananas at this cute monthly with DJ Chris C. Sat/20, 9pm-late, $5. The Stud, SF. More info here. 
>>>>> SUNDAY <<<<<<

https://soundcloud.com/rich-korach/rich-korach-live-ayli-w-maya-jane-coles-martyn
>>AS YOU LIKE IT GOLDEN GATE PARK PICNIC Great local party crew As You Like It take the techno outdoors with its huge, annual picnic, this time around featuring ace live acid duo Antacid and Rich Korach, one of SF's best DJs (check out his sublime opening mix, above, from the Maya Jane Coles appearance last month). Sun/21, noon-6pm, free (donations accepted). Glen Elk Meadow, Golden Gate Park, SF. More info here.  
>>DISCO DADDY Happy two-year anniversary, Party Papa! DJ Bus Station John's monthly celebration of rare disco tracks lights up the Eagle with cute, scruffy smiles and serious dance floor moves, toot toot. Sun/21, 7pm-2am, $5. SF Eagle. More info here.