At the heart of the appeal of Trump's successful campaign message was (is) the accusation that the leadership of the Democratic party was (is) in the hands of people who claim they are for the poor, working and people of color when, in fact, they were (are) for "the elite establishment "of Wall Street and the banks. Just enough former Democratic voters bought the argument to elect him or simply not vote which had the same effect.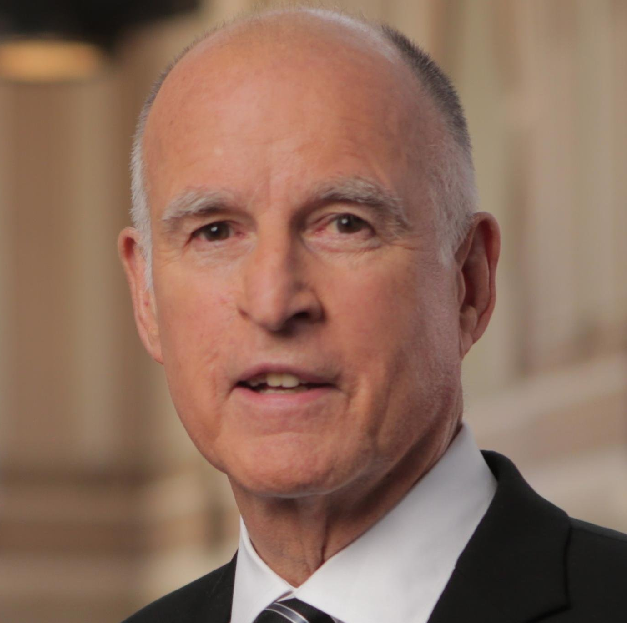 That Trump has peopled his cabinet with nominees drawn from exactly this same "elite" guarantees yet another four years of bitter disappointment and deepening alienation from a growing number of Americans, this time betrayed Trump voters. But it seems to be consistent with current Republic political strategy to undercut faith and hope in national government, empowering Republican controlled state houses — 32 of them — to implement a far right economic and social agenda.
But aren't we in California, and certainly here in San Francisco, safe from such shenanigans? Won't our super-majority Democratic state government and City Hall save us from all of this?
No — because even before this November's collapse Democrats here is California and San Francisco followed policies that can only be called "Trumpism without Trump."
The most obvious example is Governor Jerry Brown. He has repeatedly shown, from his re-entry into politics as Oakland's mayor through his second go-round as governor, that he is no friend of poor, working or people of color. From his open embrace of gentrification as mayor of Oakland to vetoing affordable housing and farm labor legislation and slashing state health and human service funding as governor, Jerry Brown has repeatedly shown he is more in the California tradition of liberal Republicanism, a brand no longer welcomed in the California Republican Party but finding a home in the state's Democratic Party. It seems clear that in terms of economic policy Jerry Brown is the nation's 34th Republican governor, although a "socially liberal" one.
One need look no further than the Governors January 10th 2017-18 Budget message for confirmation of this fact.
Its primary focus is on a balanced budget and that balance is to be achieved by cutting spending, not increasing revenue in the fastest growing economy in the nation and the sixth largest in the world. The governor, again, proposes no extraction ("severance") tax on oil, leaving California — the third largest producer of oil (only behind Texas and Alaska) the only state in the nation without any such tax.
A 2012 proposal (SB 1017) of a 9.5% severance tax was estimated to yield some $2 billion a year, more than enough to meet the $1.6 billion deficit projected by Brown in his current budget message.
He of course proposes no tax on any aspect of the technology economy centered in California, not on UBER, not on Airbnb (last year he signed legislation that would allow state employees on state business to spend state funds using UBER and Airbnb, however) although both are primary contributors to both transit impacts and housings costs at the local level.
Brown's budget proposes cutting state housing subsidies by $400 million and health and human services by a whopping $1.2 billion (see page 4 and Figure SUM-02). Thus the total projected budget deficit of $1.6 billion is balanced by cuts in affordable housing and health and human services.
But it's even worse than that.
Brown refuses to acknowledge, in the budget, that the state has any obligation to backfill any cuts in federal funding of healthcare. Indeed, his budget assumes a continuation of "current federal law" and assumes some $19 billion this year $17 billion next year in federal funding for Medi-cal expansion. He blithely states that "at this point it is not clear what those changes will be or when they will take effect. As such, the Budget continues to reflect existing state and federal law (page 53)."
This bizarre assumption is made in the face of both House and Senate votes allowing for a federal "budget blueprint" that would allow not only the repeal of the Affordable Care Act by also Paul Ryan's announced plan to privatize Medicare. For Brown to make no allowance, over the next two years, to replace the massive hit on the state budget that would come from Congress repealing the ACA and/or privatizing Medicare means that local governments would be left holding the bag.
While the governor s budget for health care funding shows a fundamental disregard for local government, his budget language concerning affordable housing shows his utter contempt not only for local government but for us local residents.
All politics are local for the simple reason that all voters are local. And it is local government (and people) that Browns budget dismisses when it come to affordable housing.
As stated above Brown removes $400 million affordable housing subsidies he placed in the budget last year.
 In an extraordinary section entitled "Housing and Local Government" (page 115-125) Brown argues that by simply increasing the supply "at a lower per unit cost" that the magic of the market place will make that new housing somehow affordable since for-profit developers will somehow pass that lower per unit cost on to buyers and not retain it in profit. This magical thinking is made even more precious by asserting local government is responsible for high market-rate housing costs and by having the state limit local control over development approvals costs will fall.
Brown then argues that direct subsides, which write down these high development costs, are simply too expensive for the state to fund. This from a governor who thinks that a $50 billion water tunnel that will be paid for by steep increases in water bills is "affordable" and will have no impact on housing costs.
The governor favors a state-set mandatory density bonus for market-rate development with limited local control and environmental review with extremely limited affordability requirements. It's a classic bait-and-switch approach, as stunning as Trump's campaigning against Wall Street elites and then appointing the elite of Wall Street to his cabinet.
There is no real-world evidence that greater density (or height or bulk) automatically results in lower housing prices. It may well be true that they result in lower unit cost, but under capitalism, cost and price is mediated by profit.
In San Francisco we have a real world, real time example of the absurdity of the Brown neo-liberal, maximum density, minimum affordability approach to housing.
Late last year a local developer of a project at 333 12th street applied for a density bonus under the same program Brown favors: A mandatory density increase and a fixed amount of affordable housing, set at a level far below what we local voters in San Francisco demand.  The base project was 148 units with an affordability requirement of 27 units. With the density bonus the project went to 200 units and the affordable units stayed at 27 units since the law prohibited additional affordable units on the 52 "density units." Under existing city law, the 200-unit building would have had a total of 36 affordable units. Thus the city lost nine affordable units with an in-lieu fee value of some $3.3 million. The additional 52 density units will be sold at market rate — and thus will be unaffordable to 90% of San Francisco residents.
This is how Browns "density bonus" program works: more unaffordable housing, less affordable housing and no local control. It is Trumpism without Trump: weak local government, powerful local developers, private profit, public loss.
Last November, voters in four Bay Area counties approved more than $3 billion in housing subsidies and extended or created rent control in four cities. These are the local voters Brown wants no longer to have a say in housing development issues in their cities and counties. We need to get with them to resist both Trump and "Trumpism without Trump."
And then there is Mayor Lee, who supports Governor Brown in deregulating local land-use control and giving for-profit developers more density at the cost of demolishing thousands of rent-controlled units and displacing hundreds of neighborhood merchants. He was stopped last year, but indications are he will try again. "Trumpism without Trump" has a home in room 200.
With "Democrats" like Brown and Lee we have our work cut out for us. Luckily both are short termers and cannot run again. But other Democrats embrace "Trumpism without Trump" development policies and we must take a page from the Tea Party playbook and show them what a Democratic primary contest looks like. Let's get cracking