Whenever my spirits are low (lately a lot!) and I'm missing some good ol' wiggly-waggly far-out San Francisco spirit, I take a virtual stroll through the stunning Tea Lautrec poster collection from Haight Street Art Center. Open your eyes, inhale deeply, and dive into that classic, fabulous era of psychedelic-meets-Art-Nouveau poster design saluting our musical hippie forebears. (Especially now that we can't gaze upon the storied walls of the Fillmore.)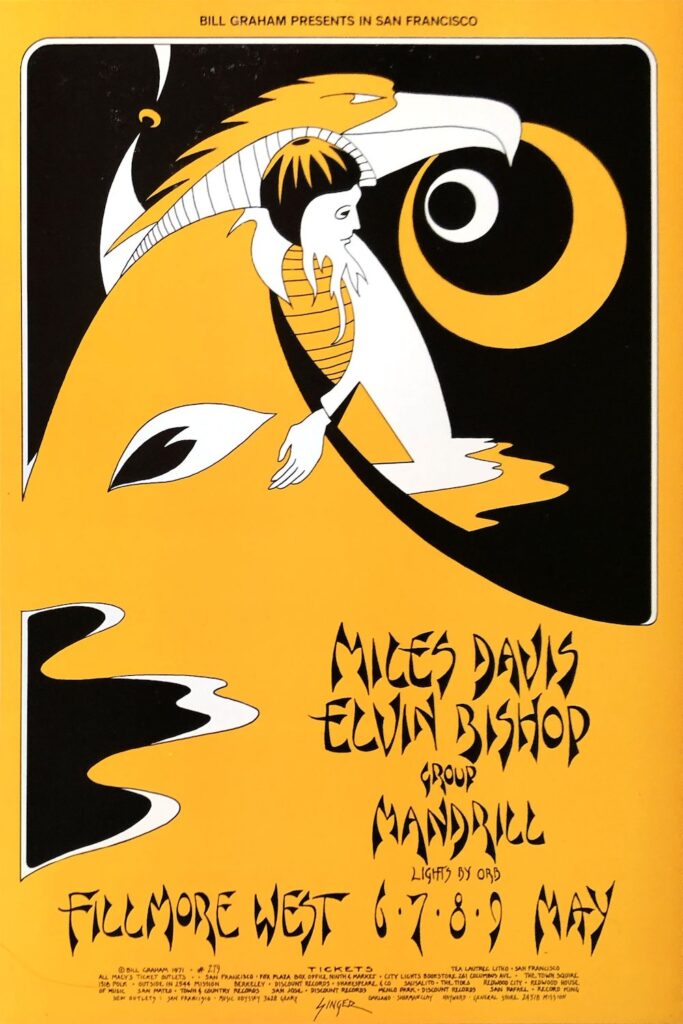 The Center is one of our fabulous lithographic bases, and its ever-expanding, for-purchase collection offers classic, eye-bending, reprinted work by legends like Alton Kelley, Stanley Mouse, David Singer, Todd Trexler, and many more. And with subjects from The Who and Grateful Dead to the Cockettes and Hooker's Ball (RIP Margo St. James) it's truly transporting. Who needs 2021 when you've got 1971?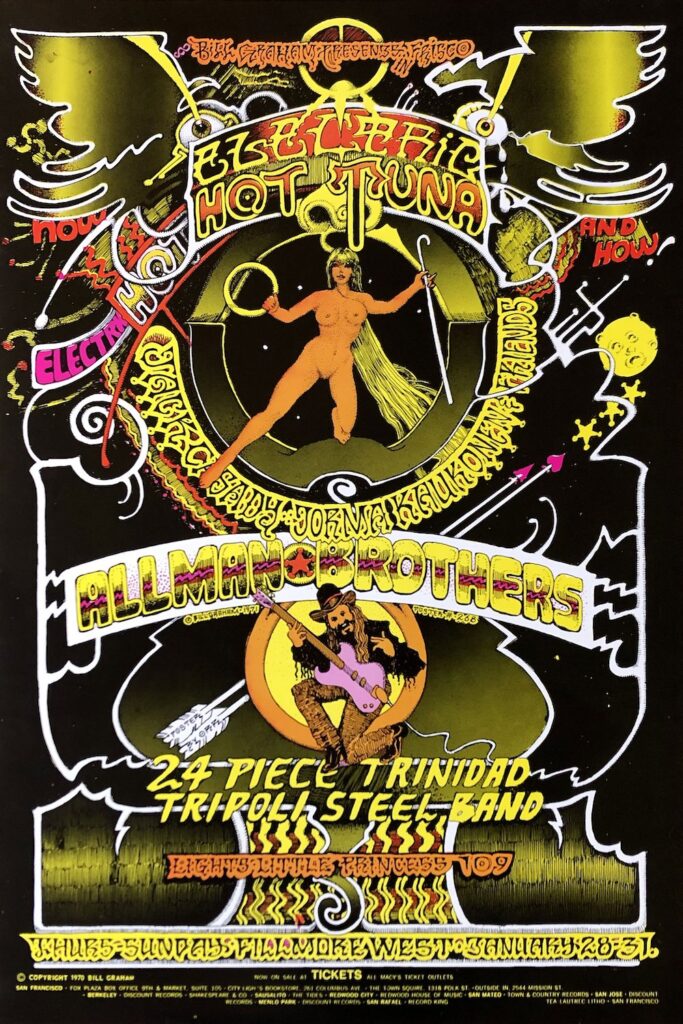 While you're there, check out the fantastic 19th Amendment: 2020 Vision collection of posters made to commemorate the 100th anniversary of (white) womens' right to vote, with contemporary works by Elizabeth Blancas, Karyn Jimenez-Elliott, Girl Mobb, and more. PLUS for another blast from the past, trip through the Haight Ashbury Street Fair online poster collection. Let the fires of psychedelia warm you.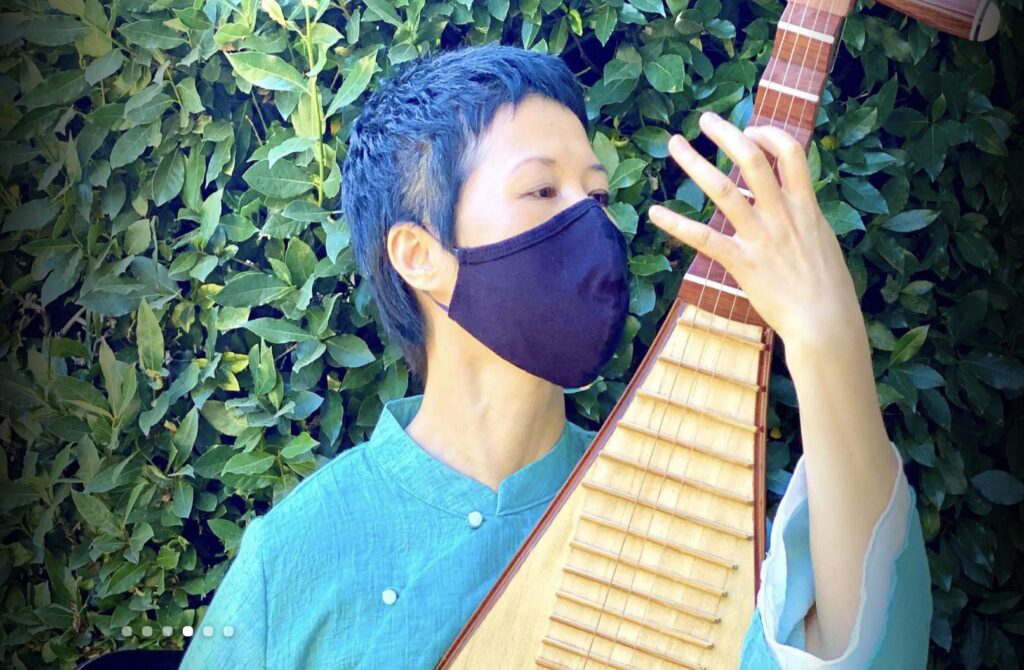 STREAM IT LIKE YOU MEAN IT There are some great streaming options being launched in the wake of disappointment that many arts programs won't return in person this year. Cold comfort, perhaps, but wonderful things to bring into your home while supporting local organizations and institiutions.
SFSYMPHONY+ is the new subscription streaming service from our very own hometown players. It officially launches February 4, and I'm insanely excited because, along with digital concerts and events (where we finally get to see more of new music conductor Esa-Pekka Salonen in action), you also get access to new online installments of the experimental hot-hot-ticket Soundbox (kicking things off on the 4th), as well as new episodes of the outstanding Currents series.
OASISTV is the brainchild of the ever-active, always-on-the-go-go drag firebrand D'Arcy Drollinger, owner of Club Oasis. It's local drag TV! D'Arcy build her own subscription platform—in platforms?—to host the shows you would see at her club, including Golden Girls and Star Trek live, plus innumerable cute drag one-offs. Shamazing.
SFJAZZ Digital is a supremely affordable way to fill your home with sizzling live performances. You get access to select archive shows and rentable classics, as well as new live performances. Proceeds are split 50/50 with the performers, who right now include the fantastic Dee Dee Bridgewater, Anat Cohen Tentet, and the Joe Lovano Trios.
BONUS! KQED LIVE now lets you stream KQED for free on your computer. A wonderful thing for those of us without a TV, but who really miss Judy Woodruff and Curious George.
ONLINE EVENTS OF NOTE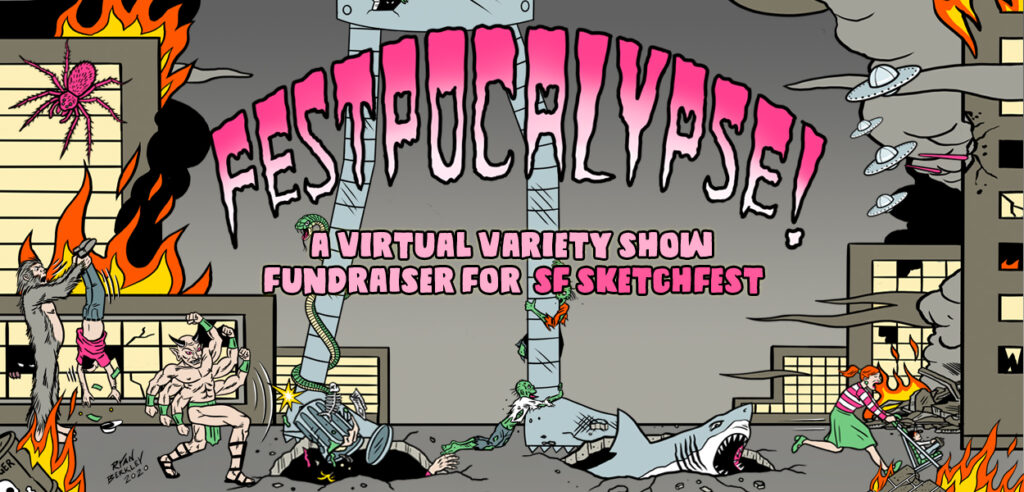 STAGE: SAT/30: FESTPOCALYPSE! A VIRTUAL VARIETY SHOW FUNDRAISER FOR SF SKETCHFEST WOW "All New Appearances and Performances by The Kids in the Hall • The State • David Cross & Bob Odenkirk • The Tenderloins • The Black Version • Upright Citizens Brigade • RiffTrax Triumph the Insult Comic Dog • Alan Arkin • Fred Armisen • Aunty Donna • Todd Barry • Doug Benson • Paget Brewster • Dana Carvey • Margaret Cho • Peaches Christ • Jonathan Coulton • Rachel Dratch • Chris Elliott • Epic Lloyd • Noel Fielding • Jo Firestone • Bill Frisell • Ron Funches • Janeane Garofalo • Chris Gethard • Bobcat Goldthwait" and so many more … 5pm-8pm, more info here.
NIGHTLIFE: SAT/30: DYSTOPIA DRUM & BASS 10-YEAR ANNIVERSARY A decade's worth of breakbeat madness from this Oakland crew—you'll be bopping online in double-triple time. With DJs Billy Lane, Dave Owen and iris from Metalheadz, Machete, Screwhead, and many more. Watch on Facebook, 9pm-2am, more info here.
MUSIC: SAT/30: QUARANPALOOZA LIVESTREAM MUSIC FEST A slew of local bands and musicians from a wealth of genres converse to raise funds for the Bay Area Cancer Connection. Sariyah Ida, John Rybak, Cello Joe, Katie Knipp, Az Samad, The Puffball Connection, and a dozen more play 10-minute sets in a smorgasbord of tunefulness. 4pm-8:30pm, more info here.
TALK: JANUARY 31: FACT OR FICTION: "DISINFORMATION AND FREEDOM OF SPEECH" "How does a country founded on a bedrock principle of freedom of speech move forward in the age of disinformation? Join UC Berkeley's Erwin Chemerinsky, Dean of Berkeley Law; Henry Brady, Dean of the Goldman School of Public Policy; and Geeta Anand, Dean of the Graduate School of Journalism for a timely discussion on the topic of the proliferation of disinformation in today's public sphere." From Cal Performances, more info here.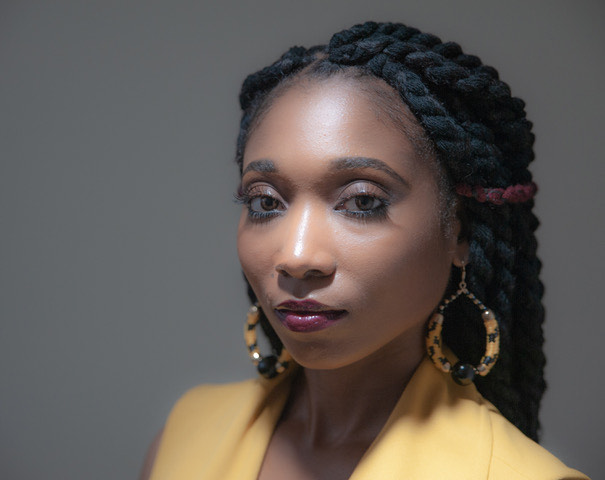 STAGE: THROUGH JANUARY 31: THE REVIEW, OR HOW TO EAT THE OPPOSITION "In the fall of 2001 the air has a marked change in New York City. Dana – a naïve yet self-righteous art critic – and her sports loving partner Kerri struggle to reconnect through its weight. This freshly weighted air, by contrast, provides new life for Naomi – an iconic visual artist – who, after years in the business, finally experiences the throes of financial success just as a debilitating disease threatens both that success and her legacy. When Dana questions Naomi's artistic integrity the stage is set for a sexy, emotional and intellectual game of football between critic and artist. Secrets are revealed, beliefs are shattered, hearts are broken and art is made in this fast-paced drama that explores loss and sacrifice." From Theatre Rhinoceros, more info here.
STAGE: ONGOING THROUGH FEBRUARY: THE CATASTROPHIST "Marin Theater Company Playwright-in-Residence Lauren Gunderson returns with a time-jumping tale based on the life and work of Nathan Wolfe (who also happens to be her husband). Wolfe, named one of TIME's 100 Most Influential People in the World for his work tracking viral pandemics, has hunted viruses from the jungles of Cameroon to the basement of the CDC. The solo play is an interactive deep dive into the profundities of scientific exploration and the harrowing realities of facing your own mortality, The Catastrophist is a world premiere theatrical experience built of and for this moment in time." From Marin Theater Company, more info here.
ART: THROUGH JANUARY 31: "MEET US QUICKLY: PAINTING FOR JUSTICE FROM PRISON" This incredibly timely exhibit showcases "the work of twelve artists incarcerated at San Quentin State Prison, curated by Rahsaan 'New York' Thomas, co-host and co-producer of the Pulitzer Prize-nominated podcast Ear Hustle. The 21 works in the exhibition include linocut prints, acrylic paintings, ink drawings on paper, and collage and are presented with accompanying statements written by each artist." From the Museum of the African Diaspora, more info here.