Even in SF, reporters are leaping on the bandwagon, blaming a very reasonable city policy for a tragic murder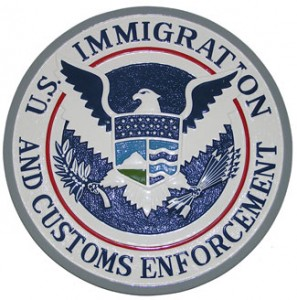 By Tim Redmond
JULY 7, 2015 – There's really no other way to say this: The political and news media response to the Pier 14 killing last week has become so awful that it's toxic.
The frenzy included an SF Chronicle story quoting (as a legitimate source) an organization identified by the Southern Poverty Law Center as a possible hate group linked to serious extremists; a stunningly inflammatory KPIX news report that involved a reporter knocking on the door of the home of Sup. David Campos (when pretty much everyone at City Hall knew he was in Los Angeles visiting family); and a statement from the San Francisco Police Officers Association that is remarkable in its vitriol toward immigrants.
There's an old adage in the legal profession that tough cases make bad law. That's what's happening here. A guy who should never have been able to get a gun (and why isn't that part of the story?) got a gun and shot and killed a woman. And it turns out that he had recently been in the county jail, and had a felony record – and the feds wanted to deport him. Except that San Francisco –like about 300 cities and counties around the nation – has a well-reasoned, sensible policy of not turning people who otherwise would not be in custody over to ICE without a court order.
Oh, and as Joe Eskenazi notes in one of the rare good stories on the issue, there were more than 10,00 instances in California just this year when ICE detainers were ignored.
Remember:  Francisco Sanchez was not facing any criminal charges in San Francisco. He had completed his most recent prison sentence, and was arrested on a 20-year-old warrant that District Attorney George Gascon declined to prosecute.
As far as we know right now, all of the charges against him were nonviolent offenses, including illegal re-entry and drugs. "We have no information that he has any violent crimes on his record," Matt Gonzalez, chief trial lawyer for the Public Defenders Office and Sanchez's lawyer, told me.
So while the mayor says that "our sanctuary policies should not create a safe harbor for convicted, violent felons,"  Sanchez was not a convicted violent felon.
The sheriff's office, in other words, had nothing to indicate that he was anything but a person who had (a) a record of drug convictions and (b) had done time for illegally re-entering the United States after deportation. There was, quite simply, no legal reason to keep him in jail.
Again, Mayor Lee:
I am concerned about the circumstances that led to the release of Mr. Sanchez. All agencies involved, Federal and local, need to conduct quick, thorough and objective reviews of their own departmental policies and the decisions they made in this case.
Fine, but the review in SF is pretty simple: the sheriff followed the city's laws and policies, which the mayor and all 11 supervisors supported.
Mirkarimi was on CNN and he pointed out that the feds have repeatedly failed to admit that local government doesn't want to be and shouldn't be the immigration-law enforcer – and that if ICE was concerned about this person, someone should have gone to a judge and gotten a warrant, which Mirkarimi would have followed, and Sanchez would be in federal custody today.
Sanchez has spent more than a decade of his life in federal prison — largely for the crime of illegally re-entering the US. Since he had a very old drug rap from Arizona, the law allows enhanced sentencing for re-entry.
"He's never been convicted of a serious violent offense," Francisco Urgarte, an immigration lawyer at the PD's Office who is working with Gonzalez on the case, told me. "He got into this cycle of deportation."
You have to wonder: Why did the feds send a guy who they wanted to deport to San Francisco on a 20-year-old minor pot warrant in the first place? "That case would never be prosecuted," Gonzalez said. "The marijuana wouldn't even be in the evidence locker at this point."
And remember, he was in custody for two weeks after the pot charges were dropped, while the Sheriff's Office checked all over to see if there was a legal reason to hold him.
What happened was terrible. But it was hardly the fault of San Francisco officials who followed the law on his release. So now are we supposed to repeal the Sanctuary City laws and go back to the days when anyone who is arrested for anything and has an ICE detention request gets deported? Back then, families were being destroyed over minor traffic accidents.
The media bandwagon
But that's not what most of the news media are talking about. We're seeing over and over again claims — inaccurate claims with no supporting evidence — that the city released a "violent felon." And we're hearing anti-immigrant statements from some very dubious sources being presented as credible analysis.
Let's start with the Chron story two days ago. Carla Marinucci quoted Jessica Vaughn at the Center for Immigration Studies, which she identified as a "conservative think tank." Vaughn, of course, was scathing in her criticism of San Francisco:
"This case is a very clear example of why … people in law enforcement have resisted these political policies which San Francisco and Santa Clara counties have imposed on them," said Jessica Vaughan of the Center for Immigration Studies, a conservative think tank in Washington. "These policies are an accident waiting to happen."

The case "falls squarely within the responsibility of the San Francisco (officials) and the California Legislature, who forced the Trust Act," she said. But "the Obama administration has openly encouraged these policies and made a policy change in 2014 that enables all these jurisdictions in California to have these sanctuary policies."
The term "conservative think tank" gives the place a certain veneer of credibility. There are, in fact, conservative think tanks run by serious scholars who put out public policy ideas that I think are wrong, but that are a legitimate part of the American debate. The Hoover Institution at Stanford is a "conservative think tank."
The CIS is something else. It's run by Mark Krikorian, and here, is how the (widely respected) Southern Poverty Law Center describes him and his group:
CIS was started in 1985 by a Michigan ophthalmologist named John Tanton — a man known for his racist statements about Latinos, his decades-long flirtation with white nationalists and Holocaust deniers, and his publication of ugly racist materials. CIS' creation was part of a carefully thought-out strategy aimed at creating a set of complementary institutions to cultivate the nativist cause — groups including the Federation for American Immigration Reform (FAIR) and NumbersUSA …

In 2007, a year before his comments on Washington Mutual, Krikorian accepted an invitation to speak at the Michigan State University chapter of Young Americans for Freedom. It apparently didn't bother him that MSU-YAF had been widely covered in the media for a series of nasty stunts — staging a "Catch an Illegal Immigrant Day," holding a "Koran Desecration" competition, and posting "Gays Spread AIDS" fliers across campus. He also didn't seem to mind being part of the same speakers series that included Nick Griffin, a Holocaust denier who heads the extremist British National Party, and Jared Taylor, who says blacks are incapable of civilization.
It's likely Marinucci, or at least the Chron editors, knew about this group; when Chron reporter Jaxon Van Derbeken was given an award from the organization (for his reporting on immigration) it set off something of a shitstorm.
So why would the Chron consider this group a credible source for anything, much less a story about immigration? I don't know; Marinucci hasn't responded to my emails.
Meanwhile, reporters seem obsessed with chasing down city officials to try (it appears) to get some sort of comment. Case in point: Sup. David Campos, who did not write the local sanctuary bill (that was John Avalos) but KPIX tried to text him, and when he didn't respond, a reporter when to his house and knocked on the door, with the cameras running, as if to say: You can't hide in there. Of course, he wasn't home; a quick call to his office would have confirmed that he was out of town for the holiday.
So then the reporter ambushed Sup. Julie Christensen, who was utterly flummoxed and couldn't figure out what to say. She clearly didn't make any statement in support of the city's policy.
Now I get an email from the San Francisco Police Officers Association, which has been defending cops accused of racist text messages, and even by POA standards, it's pretty shocking:
Bottom line is a young innocent woman has been murdered in cold blood, in front of her father, by a 5 time deported illegal alien drug dealer. He is an ILLEGAL ALIEN not an undocumented immigrant and if he was where he belonged (Mexico) this innocent victim would still be alive.
Signed, of course, by POA President Martin Halloran.
We need to stop this, now.
The parents of the victim are showing real class. They are in mourning, but are not trying to make political points one way or the other.
But the local news media, right here in SF where people ought to know better, has turned this tragedy into an attack on immigrant rights and a city policy that, given the federal government's attitude toward immigrants, is the really the only choice we could make.
And while this is a developing story, the level of piling on without facts is crazy. Other than a few moments of sanity, like this one by Joe Fitzgerald Rodriguez, the record has been abysmal. I have seen not one correction of the misleading news that's been unleashed. It's bad. Very bad.