Choice nightlife and dance floor affairs, Nov. 5-7, 2015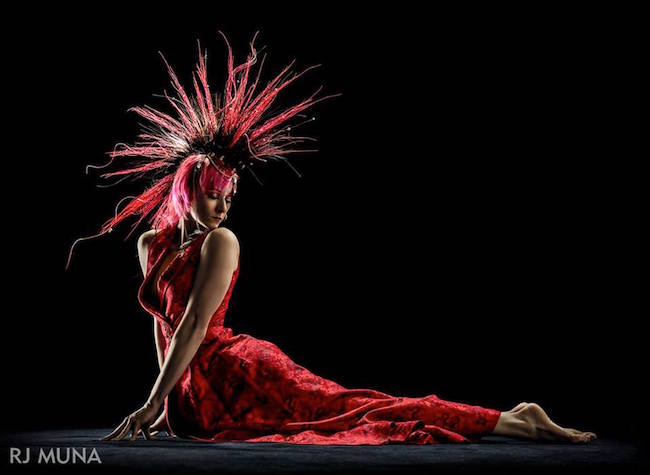 By Marke B.
PARTY RADAR Halloween may have passed in a puff of orange smoke and mushroom truffles, but there's plenty of excuses this weekend to keep your imagination running free.
Four artsy parties, especially, will bring out the civic freak in you. Friday evening sees sultry, downright sexy reading series Red Light Lit celebrate the release of its ninth print journal, Blind Games with a host of gorgeous literary peeps. It'll fill the Clift Hotel's Velvet Room with, as they say, "a sophisticated evening of poetry, prose, art and song. Curated by Jennifer Lewis, Veronica Christina and Monique Mero, the evening invites everyone to experience unfettered expression with a hint of mayhem."
""We all go into relationships blindly, not knowing what will happen or what is driving us," co-curator Lewis told me when I asked about the curious theme. "It takes distance and experience to unpack the taste and scents from the memories.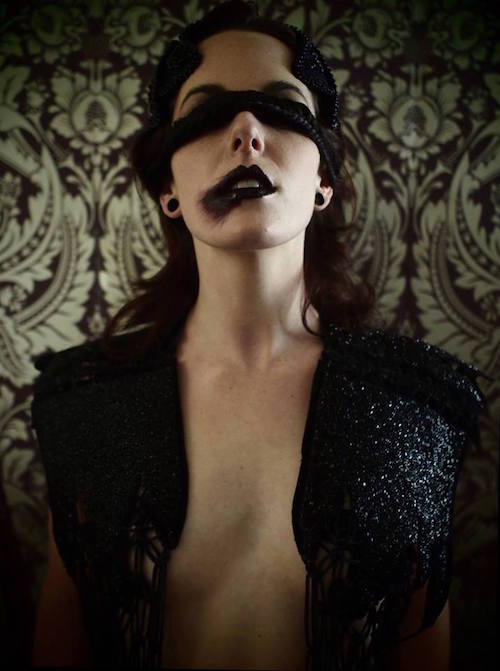 She revealed a bit about the journal itself. "Blind Games include: going to a strip club on a Monday night as in Kacy Cunningham's story 'Late Night,' having an affair with a mentor's wife illustrated in Peter Bullen's 'Unwise,' and having a lover sit across from you and watch you eat spaghetti as in 'Learning to Look at Myself.' In this Friday's show, you will peek behind the blindfold of exploration."
Saturday brings the opening night party of YBCA's latest sprawling, eye-opening, quite frankly confusing (always too many things going on, explain things better!) but fascinating program, Office Space. I'm not sure what it's all about, but two of my fave nightlife people, Chris Zaldua and Nihau, are DJing, and it's a YBCA party, so everyone will be there. Maybe you just have to be there.
Saturday evening also sees the opening of a show by one of SF nightlife's most storied figures, Carl "With Records" Linkhart, the DJ and artist whose campy, colorful paintings of hallucinatory Americana, "The Vault of Broken Dreams" will be displayed, with a live performance, at Glama-Rama Salon. On Saturday eve as well, there will be performance art and challenging music galore — along with a big time R&B rising star — at Real Future of Sound at the Innovation Hangar (someplace new!) Pamela Z, Dia Dear, Marc Kate, and Disquiet will take care of the mind-blowing, topped off with a live set by awesome singer Kelele.
Here are more of the parties!
>>> THURSDAY, NOV. 4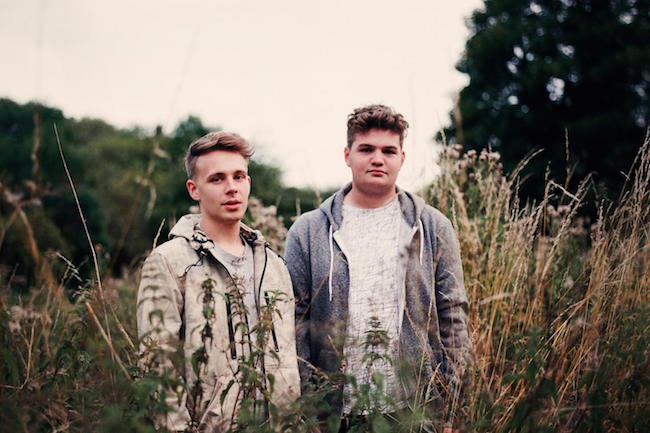 Thursday also gets particularly artistic — not only with First Thursday gallery-hopping in full effect, but appearances by French surveillance-art legend Sophie Calle at Fraenkel Gallery and lauded and spectacularly weird dance-voice-happening Degenerate Art Ensemble at YBCA for "Predator Songstress." So the children will be dressed and primed for several options.
Club F8 gets deep and dark with Passage Featuring Carlos Souffront, Mozhgan, Topaz, and Nihar will be major — Souffront is our most wide-eared sonic explorer and Mozhgan just tore the roof off the Honey Soundsystem Halloween party. Homecoming at Public Works is a charitable party benefitting Project Homeless Connect and goes way beyond dance floor shenanigans (provided by MPHD, Mark Duncan, and High Society) to encompass street fashion photography and a raffle with some cool prizes.
If you're interested in the latest, bouncy house sounds from the UK with an old school Balearic mindset but up-to-the-minute polish, it gets no better when one of my absolute favorite DJ duos, the young brothers Bondax hit 1015 for a night of blissful grooves with fellow vibe-y maestro Roosevelt. You can listen to the Bondax mixes that ruled my 2013 headphones here, here, and here.

>>> FRIDAY, NOV. 5

Another DJ who absolutely captivated me a couple years ago —  and has since kept my attention by changing and deepening his style — is Finnebassen, who finally makes it over here from Norway to Monarch. His earlier mixes (see above) took contemporary "deep house" and made it weird and cerebral: he actually did something with the sound rather than just conform. Then he got more expansive, foreshadowing the rubbery acid-minimalism that's been storming floors lately. Can't wait for this one.
But first, how about a little delicious evening-hour shimmy from Red Hots Burlesque at Beatbox? The weekly pulse-quickening extravaganza this time brings performers Ava Lanch, Featherpistol, Liza Punani, the Tartlettes, and more.  Outrageously fun gay-for-all party Polyglamorous at Oasis brings in the classic DJ crew Vienetta Discotheque (Stanley Frank + Robert Jeffrey) who play all sorts of twisted disco and rare grooves to get kinky to.  While on the more soulful side of things, Taboo with DJ David Harness and Guest Patrick Wilson throw a party dedicated to sexy Scorpios. Sting-y!
Also in Oakland, from 5pm-9pm, the incredible DJ Sep and her Dub Mission crew take over the Oakland Museum — every Friday in December! —  for a deep, reggae-tinged lovefest. Pairing this with Taboo would make a great East Bay adventure.  Finally, back in SF at Mighty, the mighty longtime London house slinger Shur-I-Khan joins Fred Everything and others to celebrate 10 years of Lazy Days Recordings. Also big: vinyl-worshipping duo Animal Trainer and (personal fave) the Revenge join forces for some intelligent house hoo-haw at Public Works.
>>> SATURDAY, NOV. 7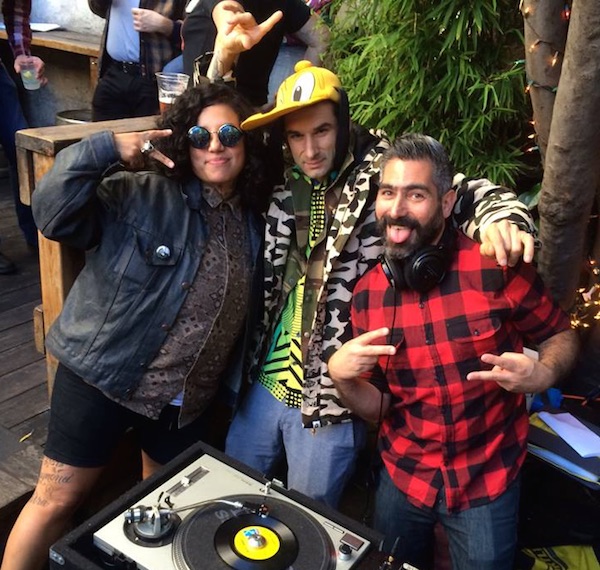 Let's get this shameless plug out of the way first: I'm DJing fabulous old-school soul daytime patio party Hard French with DJ Bus Station John (I'm on around 2pm) — there's free BBQ! And me! Ha. I'll be playing a tribute to amazing voiced singer Merry Clayton who you know from the Rolling Stones' "Gimme Shelter" and who just lost her legs in a serious car accident, but remains performing. Come if you can.
Elsewhere, good lord there's a ton going on this Saturday, from annual Morrissey-themed dress-up ball November Spawned a Mozzer (yep, this exists) and a tribute to legendary SF discotheque the I-Beam from the Go Bang crew (with original DJ Lester Temple)  to a surprise appearance from second-wave techno god Carl Craig at Harlot and an (actually) undergound set from the genius of captivating, breezy grooves Nightmares on Wax at Club Six.
Beloved hometown decks hero Adnan Sharif returns with his infamous Forward party, this time with Berlin techno aesthetes Marc Houle and Mark Henning at Public Works, while longtime diving techno force from Cologne Barnt bangs it out at Monarch, and DJ Mike Bee of awesome Lower Haight record store Vinyl Dreams shows off his collection at monthly Push the Feeling at Underground SF. Meanwhile, lucky DJ Sidekick will debut in drag for the first time — after getting a makeover live onstage from drag goddesses  Juanita More and Glamamore — at Powerblouse at Powerhouse. (I know from first-hand experience just how fun/transformative it can be.
Also on the hometown front, the vastly influential, first-of-its-kind internet radio station SomaFM celebrates 15 years (!) with a diverse mix that stays true to the stations playlist — everything from DJ Dion "The Watts" Garcia spinning old school 45s to thoughtful techno from Halou, aka Stripmall Architecture — "with Rusty Hodge spinning Secret Agent themed vinyl between sets." Get your tickets online — this special, totally SF event, won't have tickets at the door.
Like this post? Support independent media!