Danger: Diabolik, Unsilent Night, Blind Boys of Alabama, Katabatik, A Charlie Brown Christmas, Kitka, Mariachi El Bronx, more. Plus: snowy otters!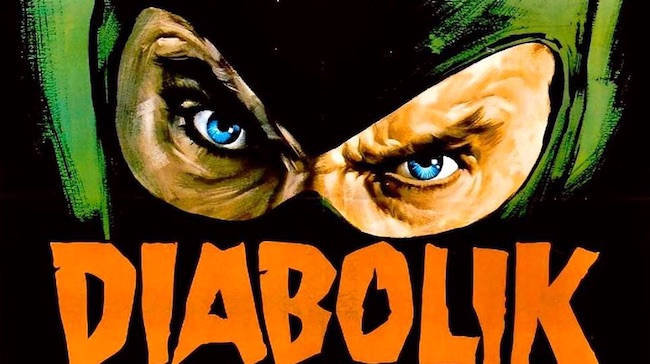 BIG WEEK Yes, yes, it's holiday time — full of ankle-popping ice rinks, hapless tree lightings, obnoxiously tipsy singalongs, "handsy" step-uncles, overexposed "Nutcrackers," far too many ugly sweater parties, and a bunch of Generation X people trying to imitate that silly Peanuts characters dance.
Let's admit it, the holidays are really only good for one thing, and one thing only. (Besides the annual Radical Faerie solstice orgy, of course). And that one thing is: otters.
Frolicking holiday otters! December 16, 18, 21, and 23, the Aquarium of the Bay will be adding nearly 1000 pounds of snow to its river otter habitat, and its three resident otters — Shasta, Baxter, and Ryer — will have a ball digging, playing and generally rolling around in the fluffy, pillowy frostiness of it all.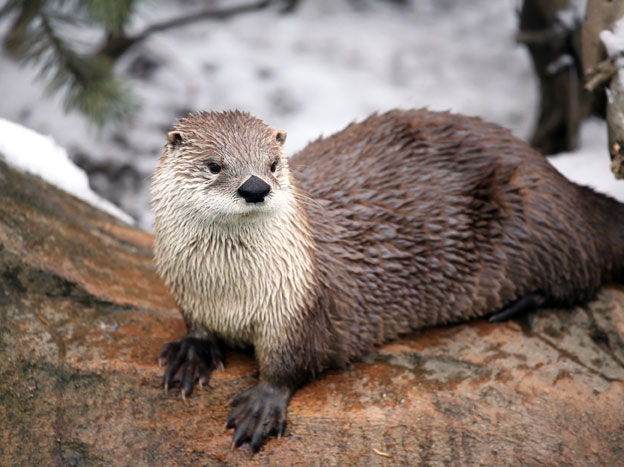 Also! "Treat-stuffed stockings, festive trees, and gift-wrapped toys"! Gah, so delightful. Why no tiny otter menorah, though? Even though Hanukkah is over, nothing says "diverse holiday vibes" more than an otter in a yarmulke.
There is no greater gift to mankind than the deafening "squee!"s that come from witnessing river otters tumble playfully in snow. You really otter get your tickets now.
Here's more playful cuteness this week:
>> DANGER: DIABOLIK Camp it up in super-spy/master sports car racer/generous lover style, as this classic 1968 Italo-French caper hits the big screen at the Balboa. Director Mario Brava will have you leering at and cheering for the special effects — including some architecturally-challenging bikinis. Yeah, baby. Plus a trivia contest right at 7:30 for warm up! DOUBLE FEATURE BONUS: special secret screening afterwards of an infamous Turkish sci-fi flick! (Hint: It probably rhymes with Blar Blars.) Wed/16, 7:30pm, $8-$11. Balboa Theatre, SF. More info here and tickets here.
>> HAPPY HOLIGAYS The Harvey Milk LGBT Democratic Club's annual fundraising holiday party is always a hoot. This time it's twice as hooty, as the Milks join up with Galeria de la Raza for a sensational santa-suited blowout. "Warm pozole courtesy of El Metate, pan dulce from La Reyna Bakery, chocolate, and some hot, fortified ponche to get you ready for holiday jams spun by DJ Tori. Plus, a special posada featuring local activista drag sensation Per Sia starting at 6pm at 24th Street BART Station. So bring your candles!" Wed/16, 6pm-9pm, donation requested. Galeria de la Raza, SF. More info here. 
>> GOODBYE PARTY FOR SARA SHORTT We're going to miss this quintessential SF activist — let's send her off right (plus this is sure to be a schmoozing politico dream party). "After 11 years, Housing Rights Committee Executive Director, Sara Shortt, will be leaving. Come celebrate the 17 years she has contributed to the tenant's movement in SF and send her off to her new adventures in LA. Snacks, drinks, entertainment and fun!" Thu/17, 6pm-9pm, free. The Lab, SF. More info here.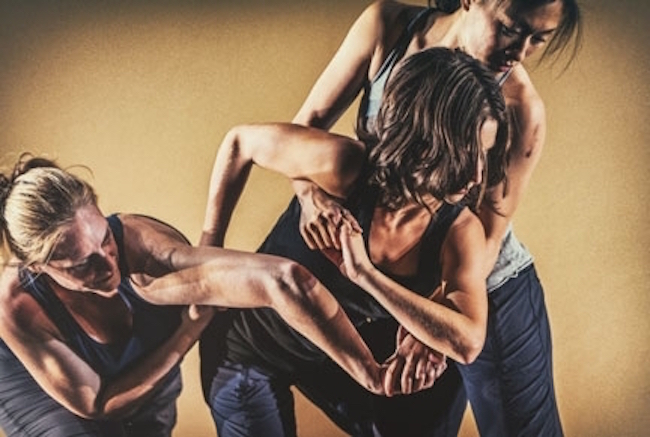 >> "SPLINTERS IN OUR ANKLES" Humans: who are they, what do they do and how do their actions affect the world in which they live? These are the kinds of huge questions the GERALDCASELDANCE company attempts to answer — in disarmingly specific ways. "Splinters In Our Ankles," a multimedia dance event, is "a contemporary movement essay that responds to the colonial origins and collective cultural amnesia imbued in the Philippine folk dance, Tinikling." It sounds fascinating, important, and beautiful.  Fri/18-Sun/20, various times, $20-$35. ODC Theatre, SF. Tickets and more info here. 
>> "SPEAK: INDIAN KATHAK AND AMERICAN TAP" This promises to be an intercontinental rhythm extravaganza. Bringing a new generation of female percussive dance artists to the forefront, "Speak carries forward the legacy of iconic artists like Pandit Chitresh Das, Jimmy Slide and James Buster Brown." Rina Mehta, Rachna Nivas, Michelle Dorrance, and Dormeshia Sumbry-Edwards take you on a toe-tapping tour of these two splendid art forms. Fri/18 at 8pm and Sat/19 at 2pm and 8pm, $25-$55. Z Space, SF. Tickets and more info here. 
>> THE BLIND BOYS OF ALABAMA A lineup of legends, going strong for eight decades! Vocalists Jimmy Carter, Ben Moore, Eric "Ricky" McKinnie, and Joey Williams join forces with musicians Peter Levin, Tracy Pierce, and Austin Moore for a night of truly "Amazing Grace" and awe-striking vocal calisthenics, as the Boys sing selections from their new holiday album "Talkin' Christmas," recorded with jazz giants Taj Mahal. Fri/18, 7:30pm, $35-$95. SFJAZZ. Tickets and more info here. 
>> KATABATIK: WINTER SOLSTICE Now here's a celebration us raving pagans can get behind. The Katabatik collective have been throwing dark, deep, psychedelic-industrial-acid techno all-nighters in the woods for several years. They are a local treasure. This year's lineup features a "hidden oakland location: immersive full-range sound system: transfigured environment: esoteric electronic music in the Katabatik tradition. With DJs and live players including Not Breathing, Leila Abdul-Rauf, Identity Thief, and many more. Fri/18, 9pm-very late, $20-$25. Tickets and more info here.
>> "A CHARLIE BROWN CHRISTMAS: LIVE" Gen-Xers (and everyone else, really), start your silly Peanuts dance engines! This live action version of the TV classic — good lord we hope the makeup isn't as terrifying as this — boasts singer Jodi Benson (the voice of Ariel from Disney's Little Mermaid, plus the SF Symphony playing those unforgettably atmospheric Vince Guaraldi tunes. There will be classics, carols, and singalong before the performance. Fri/18-December 24, various times and prices. Davies Symphony Hall, SF. Tickets and more info here.
>> KITKA: "WINTERSONGS" One of Bay Area music's greatest treasures, this women's vocal ensemble united since 1979 in their love of Eastern European music. Complex, chromatic, harmonies will illuminate Old First Church, as Kitka digs into its repertoire of seasonal songs, expanded from its groundbreaking Wintersongs CD, released over a decade ago to critical acclaim. I can't wait for this. Sat./19, 8pm, $15-$20. Old First Church, SF. Tickets and more info here.   
>> UNSILENT NIGHT Imagine that scene in "Say Anything" where John Cusack hoists a boombox above his head. Now imagine dozens of people doing this (or the iPhone equivalent at least), and blaring many whackadoodle holiday favorites, to form a "moving sound sculpture," which sounds a new side of caroling. Brought to us by the ever-awesome San Francisco Contemporary Music Players. Bring your own boombox or cassette player, or download the app. Sat/19, 4:45pm, free. Gather across from SF City Hall in Sue Bierman Park. More info here. 
>> MARIACHI EL BRONX Punk-rock mariachi? Hot. And somehow perfect for Christmas, not sure why. Anarchy in the Navidad? OK, OK, Mariachi El Bronx isn't quite that punk rock, more emo — Emoriachi, if you will. The LA septet will haul into the Independent, full horn and string section, greca-embroidered suits and great, expansive tunes in tow. Mariachi El Bronx is the alter ego of provocative hardcore band The Bronx, who you can catch at the Independent on Monday. Double dose! Sun/20, 7:30pm, $25. The Independent, SF. Tickets and more info here.  
>> DISCO DADDY Once a month, DJ Bus Station John dives deep into rare and underground disco, transforming the SF Eagle bar into a retro-bathhouse wonderland for gays and the "interested." But sometimes he pulls up and lets loose with some tracks for everybody's singalong. This time around, his mystery tributees are a British threesome whose group name rhymes with "wee-wees." We'll leave it to you to figure out, and dance. Sun/20, 7pm-2am, $5. SF Eagle. More info here.