SCREEN GRABS The SF International Film Festival's 60th anniversary edition wrapped this Wednesday, and as if the rest of the local film world had been holding its breath for two weeks, an unusual number of notable screen openings and other events are happening in its immediate wake. 
Beyond the usual array of popcorn flicks, commercial arrivals include the fairly irresistible lure of a Disney documentary about pandas (Born in China), plus two major-league prestige enterprises: Terry George's The Promise, a costumed "sweeping epic" encompassing the 1915 Armenian Genoicde, and Lone Scherfig's Their Finest, a more lighthearted wartime tale (about the British film industry's WWW propagandic efforts) that has been generally acclaimed as an up-market crowdpleaser. If those still sound too escapist for your taste, there's a rigorously Romanian tale of societal intrigue and moral ambiguity, Graduation, made by Cristian Mungiu of the austerely devastating 4 Months, 3 Weeks and 2 Days a decade ago. 
But even that assortment doesn't get at the screen offerings we're really excited about this week, which run a wide gamut from vintage queer cinema to new animation for adults, a first-rate shoot-'em-up, and more. Unless otherwise noted, everything below opens Friday at area theaters.
NORMAN: THE MODERATE RISE AND TRAGIC FALL OF A NEW YORK FIXER  
Israeli director Joseph Cedar's (Beaufort, Footnote) first US feature would seem such an awards-season natural it's a bit baffling that Sony is releasing it in the spring, which will render it a rather distant memory to Oscar voters at year's end. Nevermind: This is still sure to be one of 2017's best dramas. An improbably cast but very good Richard Gere plays the titular character, a veteran all-purpose NYC hustler who manages to befriend a minor young Israeli political operator (Lior Ashkanazi). When the latter's star unexpectedly soars, Norman also benefits—but even to his very small-time influence peddling can bring serious consequences when forced onto the world stage. It's an intricate sort of ethical thriller in the general realm of Michael Clayton. 
THE LOST CITY OF Z  
Another seeming award-bait film orphaned from awards season, James Gray's sixth feature is unlike anything he's done before, even prior costume drama The Immigrant: It's an epic adventure sprawling over decades and continents, though temperamentally resistant to Lawrence of Arabia-style grandiosity. (There may be an element of budgetary limitations, too, in its lack of standard "cast of thousands" spectacle: Even WWI battle scenes here are moderately scaled.) Sons of Anarchy's Charlie Hunnam is very good as an early 20th century British soldier and explorer Percy Fawcett, who became obsessed with finding a supposed lost ancient city in the Amazonian jungle. Twilight's Robert Pattinson is almost unrecognizable and quite delightful as his fellow traveler, while Sienna Miller plays the wife forever left behind, and Angus Macfayden is a wealthy patron whose inability to endure the rigors of the journey he joins has disastrous consequences for all. Deliberately old-fashioned in many respects, this uneven, episodic saga has had some critical detractors, but in the end its two-and-a-half-hour sprawl is quite richly rewarding.
FREE FIRE 
Gleefully free from any lofty ambitions or import is this latest joint by British cult favorite Ben Wheatley, which is as concentratedly escapist as his J.G. Ballard adaptation High-Rise last year was surreal and metaphorical. Armie Hammer, Cillian Murphy, Brie Larson and Sharlto Copley are among two rival factions who meet in a 1970s Boston warehouse for an illegal arms deal that quickly, comically, and catastrophically goes awry. An intersection between early Tarantino-type snark and Me Decade genre homage, this exercise in pure adrenaline manages to inventively sustain itself over ninety minutes of often wickedly funny carnage. Minor spoiler: The late John Denver might not be entirely pleased with the use that his 70s country-folk-pop hits are put to here.
SAN FRANCISCO GREEN FILM FESTIVAL 
Now in its 7th year, the area's leading ecology-minded ilm festival seems a public service of particularly urgent importance in 2017, as we now have a POTUS who not only denies climate-change science but is busily working to dismantle the EPA and existing environmental regulations. The week-long schedule takes place primarily at the Roxie, with opening and closing events at the Castro. The kickoff Thursday night is the world premiere of local filmmaker Mark Kitchell's (Berkeley in the Sixties) Evolution of Organic, which chronicles the hippie-era "back to the land" movement and related rise of anti-industrial farming techniques. Another highlight is Michelle Latimer's protest documentary Rise: Standing Rock. Among seventy-odd titles and events overall are a handful of revived "classics" including Stanley Kubrick's 1964 Dr. Strangelove—a black comedy that may well play blacker than ever, given that our bomb-happy President seems hellbent on reviving the Cold War. Thurs/20-Wed/26, most films $15, www.greenfilmfest.org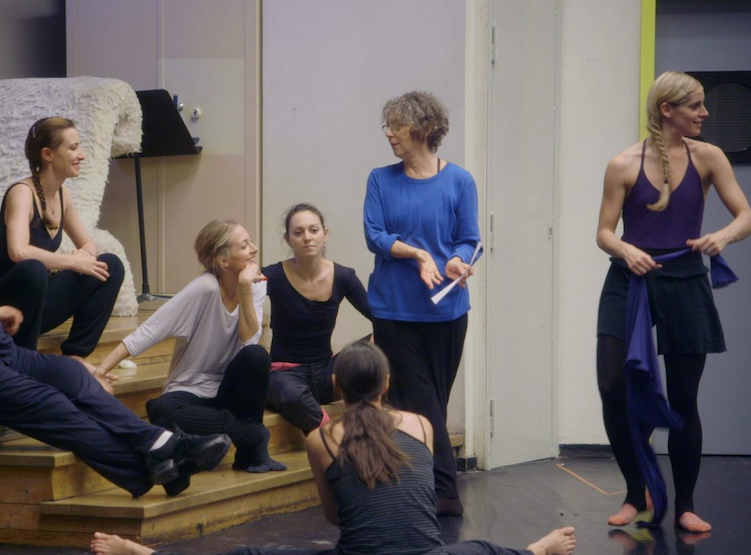 NEW FILMS ON DANCE
Complementing Bay Area Dance Week, YBCA presents two new documentary features. Primarily of interest to serious modern-dance aficionados is Marie-Helene Rebois' In the Steps of Trisha Brown, which chronicles the rehearsal process behind a Paris revival of that groundbreaking American choreographer's signature 1979 work Glacial Decoy. But you don't have to be a dance maven—in fact, you pretty much just need to be breathing—to find joy in Mariano Cohn and Gaston Duprat's Living Stars. Its disarmingly, ingeniously simple concept is to simply capture a few dozen ordinary Rio de Janeiro denizens dancing to their favorite songs, in their kitchens, offices, backyards and bedrooms. They range from toddlers to retirees, from dentists to drag queens. Some are charmingly awkward, a handful really good. But all are deliciously, inspirationally unself-conscious in their delighted self-expression. Thurs/20-Sun/30, $8-10, Yerba Buena Center for the Arts Screening Room, www.ybca.org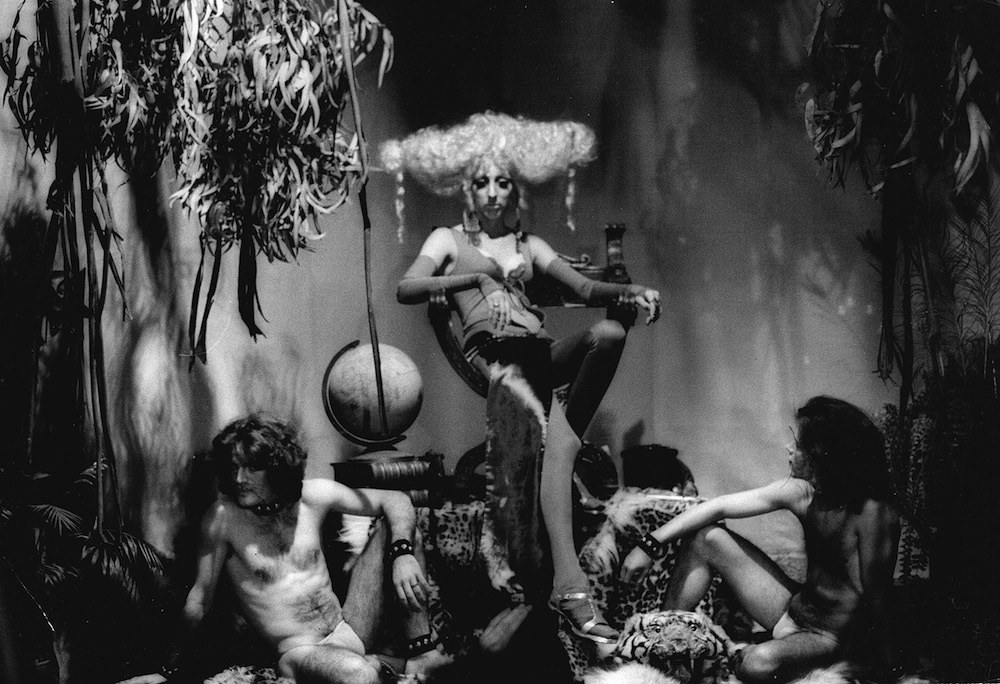 Luminous Procuress
Speaking of letting it all hang out, Friday brings a fabulous rarity to the Pacific Film Archive: The world-premiere restoration of the late Steven Arnold's 1971 experimental feature, a "gender-obliterating funfest" further described as "an exotic alagam of outrageous wearable art, oneiric imagery and erotically charged tableau," starring none other than San Francisco queer performance legends The Cockettes. This druggily decadent fantasia has basically gone unseen for decades. The unleashing of a spanking-new 16mm print will be accompanied by a live discussion amongst restorationists, historians, and surviving original collaborators. The show is also part of the Berkeley Art Museum/PFA's larger Hippie Modernism program, whose cinematic and gallery-exhibit retrospective of countercultural innovations 1964 to 1974 continues through May 20. Fri/21 7:30 pm, $7-12, PFA, Berkeley, www.bampfa.berkeley.edu
My Entire High School Sinking Into the Sea
Daria meets The Poseidon Adventure in comics artist Dash Shaw's first animated feature, where Jason Schwartzman, Reggie Watts, Maya Rudolph and Lena Dunham are among those voicing sophomore students at cliffside Tides High School. When an earthquake sends the entire institution tumbling into the ocean, these underclassmen—plus Susan Sarandon's alarmingly resourceful Lunchlady Lorraine—must climb up to the Senior Floor and beyond to safety. Produced over six years' course, this is one of those movies that would look like a freaking masterpiece…if you turned the sound off and thus had no clue just how generally lame Shaw's script is. (Nor do the starry voice contributions brighten it all that much, frankly.) But the mix of paints, line drawing, photoshop, psychedelia, et al. comprise such a visual treat that it's worth trying to ignore the limp dialogue and feeble satire. BYO iPod.