PARTY RADAR Get ready for two whole weeks of debauchery, because I'm toast next week working on some special projects—including promoting the awesomest party of all, the 48 Hills Fifth Anniversary May Day Gala! If you like what I do, or even if you can remember what I do, please consider buying a ticket to party with us, or donating to keep us going. We love your support, and we'd love your support. <3
OH! One announcement before I flutter off. The GLBT Historical Society Archives and Museum has just acquired two full crates of the legendary Sylvester's outfits and personal effects, including his exquisite gloves!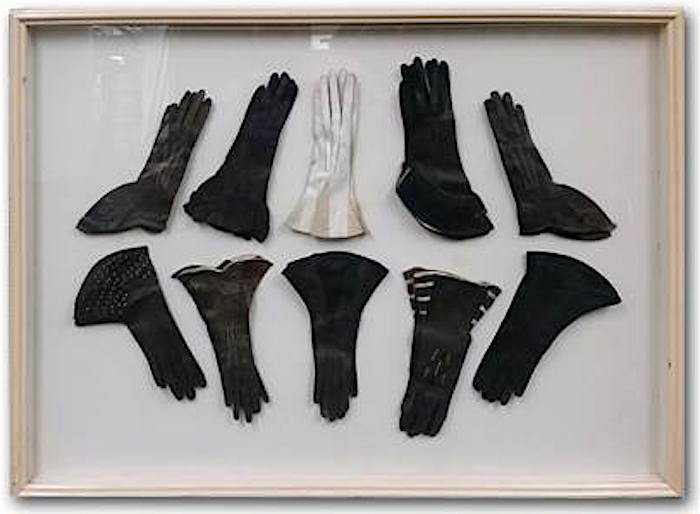 Sylvester framed them himself, of course. It's all being announced as part of a fundraising drive to keep queer history secure. Check it out here!  
PARTIES OF NOTE 
THU/6 ARCA "All music and visuals composed, produced, and presented by a bottom" was one of my favorite tweets of the past year, by emotional-electronic queer Venezuelan nymph Arca, who's produced Bjork, queered techno discourse, and knows his way around a fisting video. He'll be playing 1015, backed by the Swagger Like Us crew, for a room full of adoring queens of all stripes. 8pm, $30. 1015 Folsom, SF. More info here.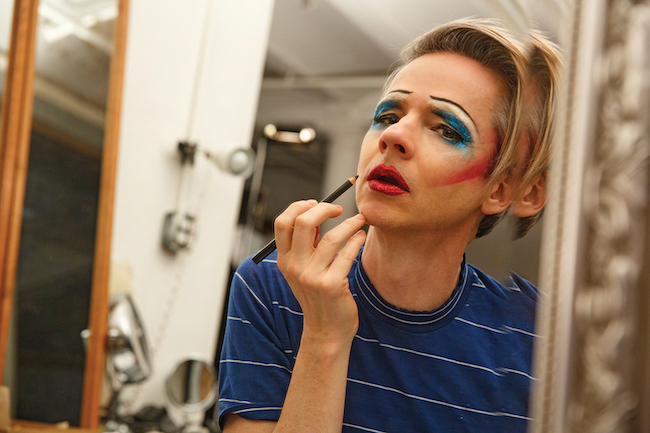 FRI/6 DESPERATE LIVING WITH JOHN CAMERON MITCHELL You know him as Hedwig of the Angry inch, but Mitchell's a well-regarded DJ who launched the Mattachine party, bringing rocky, funky, groovy sounds of the '60s back into the gay nightlife. He's here in town for the SF International Film Fest, to promote the new movie he directed, "How to Talk to Girls at Parties," an alien punk love story, why not. Mitchell will be spinning at the John Waters-approved queer punk party Desperate Living, also featuring the live and wild stylings of Muñecas. 10pm-3am, $10. The Stud, SF. More info here. 
FRI/6 BAS MOOY X UUN A MORD label showcase at the Direct to Earth party, featuring deep, industrial techno boom from Rotterdam's Bas Mooy and Detroit's Uun — with local wizard Tyrel Williams serving acid all night long in the back room. 9pm-4am, $15. F8, SF. More info here. 
FRI/6 THE JUAN MACLEAN New Yorks charming, chain-smoking happy hip-house homie swoops in for an uplifting DJ set. But wait! He's bringing Tim Sweeney, the man behind the essential Beats in Space podcast, along for the ride. Wooweeeeee. 9:30pm-3:30pm, $17. Public Works, SF. More info here.   
FRI/6 SESSION VICTIM Energetic, clever, soulful sets (with some very interesting curveballs) from this scruffy pair of house-loving Hamburgers have made them faves on the international circuit. They're in the US for a mini-tour, don't miss 'em. 9:30pm-2:30am, $10-$15. Monarch, SF. More info here. 
SAT/7 WE ARE MONSTERS W/ RON MORELLI  The master of L.I.E.S—that bastion label of lo-fi, handmade house—has gotten headier, and woozier since the label's heyday in the early 2010s. He drops into record store RS94109 with Cititrax's An-I and Solar for a delectable We Are Monsters crew gathering. 8pm-1am, $20. RS04109, SF. More info here.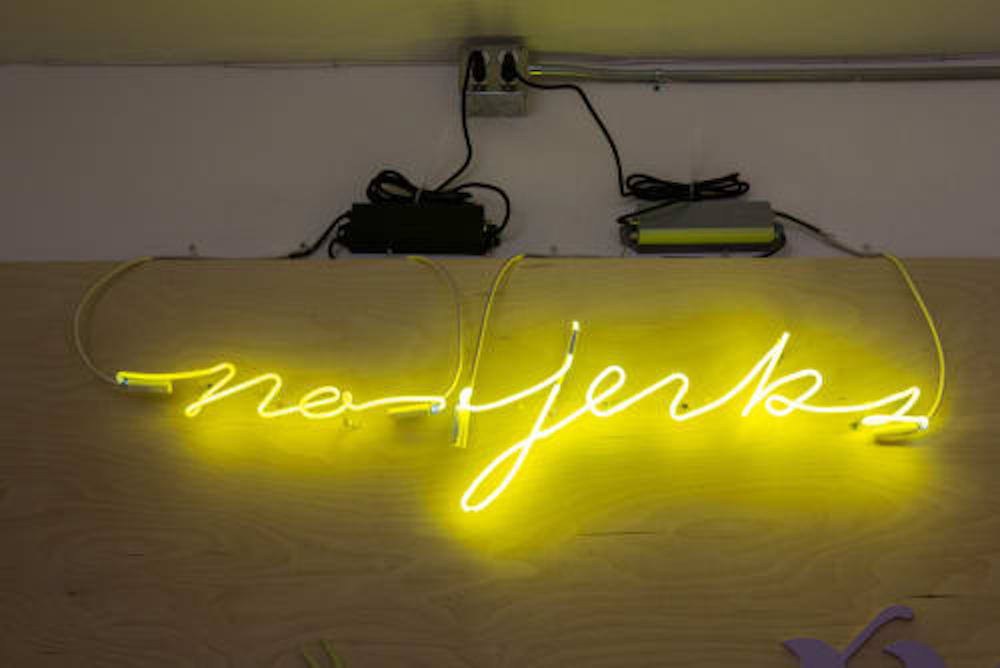 SAT/7 SHE BENDS Here's something different: A glowing showcase of women who work in neon. I had no idea they were called benders! Welp, there's going to be 32 of them showing work at the Midway, curated by local maker Meryl Pataky, with music by indie darlings Yacht and psychedelic rockers the  Cosmonauts. Neon! 8pm-midnight, $30. Midway, SF. More info here. 
SAT/7 POWERBLOUSE "Juanita More and GlamaMore invite one lucky person to the stage of the Powerhouse for a full-fantasy drag makeover. Watch as they use all of their sacred drag queen powers to tuck, tape, shape, glue and staple this person together. When the vision is complete they will push the newbie onto the stage for their first-ever live lip-sync performance! The magic mascara wand will be casting spells!" With DJ Rolo. 10pm-2am, $5. Powerhouse, SF. More info here. 
SAT/7 CLUB LEISURE: BATTLE OF THE BRITPOP BANDS I never really "got" Britpop—terrible, I know!—but the enthusiasm of DJ Omar and his monthly Club Leisure crew (which features all everything from '60s go-go and '70s mod to the mashers and thrashers of now) is infectious. Check out this Britpopstravaganza for a Suede-Oasis-Blur-Pulp blur. 10pm-3am, $10. Cat Club, SF. More info here. 
SAT/7 GO BANG The cutest little disco party in town gets a wee bit house-y with a Moulton Music showcase, featuring Homero Espinosa, Allen Craig, Ivan Ruiz, and Tobirus Mozelle. Throw on something spangly and dance all night. 9pm-3am, $5-$10. The Stud, SF. More info here.  
TUE/10 FEELS 6 A blast at BAMPFA! "An immersive celebration of art, music, film, and community" which previews the Oakland-based FEELS show at the museum. DJ sets by Toro Y Moi, Spelling, and Fela Kutchii, short films, hot crowd. It will sell out, so jump. 6pm-9pm, $20. BAMPFA, Berkeley. More info here. 
WED/11 HEAD OVER HEELS Deep breath: The Go-Gos have an epic posh-punk musical headed to Broadway, but first it comes to the Curran, and Juanita More is teaming up with Miss Peppermint to host a preview that benefits TRUTH: the Trans Youth — Truth Project. This will be star-studded and packed! Plus you can get 20% off with Juanita's special mama code, "MORE!". 8pm, $29-$99. Curran Theatre, SF. More info here.  
FRI/13 REBOLLEDO Burning Man season is definitely in the air if this Mexican techno favorite is dropping by. His Mayan Warrior camp consistently dazzles the playa (and brings some much-needed diversity) and the magic dust will be swirling for this one. 9:30pm-3am, $15. Monarch, SF. More info here.  
FRI/13 DOC MARTIN The lovable, huggable West Coast techno king comes to town, backed by NYC's Wolf + Lamb (oh how I've adored their impeccable selecting) and our own DJ M3, now going as Makes Me Move. 9:30pm-3am, $15-$20. Great Northern, SF. More info here.    
FRI/13 PATRICK RUSSELL + ERIKA Two techno heavy hitters from Interdimensional Transmissions—if you haven't experienced the legendary Detroit party No Way Back, this can be your taste of that absolute insanity—headline the Surface Tension party. 10pm-4am, F8, SF. More info here. 
SAT/14 ¡DEMASIADO! "An immersive art party, community meal and dance party to support SOMArts, at the intersection of art and social justice since 1979. Featuring the artists and culture-bearers who are standing up for creative resistance in the Bay Area and honoring pioneering Chicano artist and curator Rene Yanez, the event will bring together SOMArts' community of artists and arts lovers to look toward the future we want to create." Tons of great performances, by folks like Rupa and the April Fishes, Persia, Pseuda, DJ Brown Amy, and more. 7pm-midnight, $15-$110. SOMArts, SF. More info here. 
SAT/14 DETROIT LOVE Good Goddess. Carl Craig, Moodymann, and DJ Minx all together, I will die. This is three essential flavors of Detroit: heady, second wave techno, deep Detroit house, and, well, Minx does her own unforgettable thing. Do not miss. 9pm-3:30am, $17-$25. Public Works, SF. More info here. 
SAT/14 JOHN TALABOT A grand wizard! One of my favorites (and crushes, OK), the visionary Spaniard calls up idiosyncratic spirits and unexpectedly gothy grooves from his cauldron. 9:30pm-late, $20. Great Northern, SF. More info here. 
SAT/14 ASMARA One half of LA's groundbreaking Nguzunguzu and part of the Fade to Mind and infamous Mustache Mondays crew, Asmara gets wicked on the decks for this party, presented by our own Molly House Records. 10pm-4am, $12-$15. the Stud, SF. More info here.
SUN/13 DISCO DADDY PRINCE TRIBUTE Flooding the Eagle with purple vibes, DJ Bus Station John dives deep into his records and pulls out the Artist's (and friends') best cuts for an adoring crowd at this annual fete. 7pm-late, $5-$7. SF Eagle. More info here.