Another major player in San Francisco politics in in serious trouble in the ever-widening City Hall scandal.
Rodrigo Santos, an ally of former mayors Willie Brown, Gavin Newsom, and Ed Lee, stole $420,000 from his clients, City Attorney Dennis Herrera alleges in a new court filing.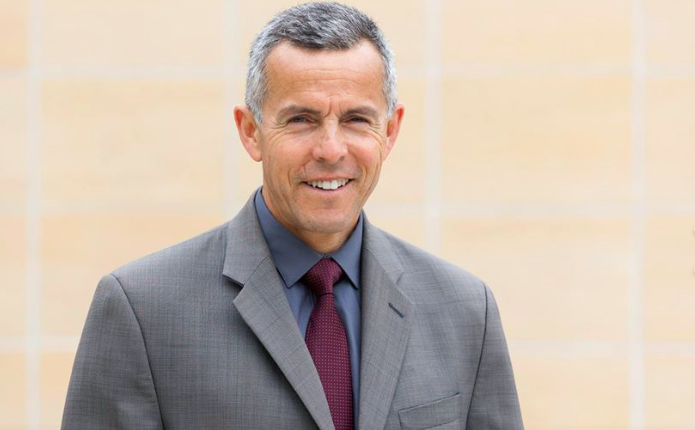 Santos, a licensed engineer, also participated in a series of scams to allow illegal and possibly dangerous construction work on nine different properties in the city.
The schemes were so bold that it's amazing they have only recently come to light: Among other things, the complaint alleges, Santos asked clients to write checks to DBI – the Department of Building Inspection — and then changed the name to read RODBIGO SANTOS and deposited them in his own account.
At numerous construction sites, the city attorney charges, Santos and his partner, Albert Urrutia, helped contractors take out permits for very minor jobs which covered up major excavation projects.
All of this has received considerable press coverage since Herrera announced it yesterday. But the other piece of the story is just how close Santos and his partner have been to the political scene in this town – and particularly, although not exclusively, to the Brown-Newsom-Lee moderate political operation.
And given that the director of DBI – who presumably would have known or should have known about this wide-ranging a permit scam — has now been suspended, it's increasingly unlikely that other top officials were unaware that anything improper was going on with Public Works and DBI all these years.
The Santos connections run deep and long. According to SF Ethics Commission filings, He and his firm, Santos and Urrutia, donated $20,000 a decade ago to Progress for All, a committee set up to push Ed Lee to run for mayor; in 2011, Lee appointed Santos to the Community College Board. (Santos then spent tens of thousands of dollars of his own money to keep that seat, and lost.) He gave $6,500 to Parent PAC, which has been supporting downtown candidates. He gave $4,000 to stop the Mission Moratorium in 2015.
Among the local officials who have received contributions for Santos: Newsom, Sean Elsbernd, George Gascon, Bevan Dufty, Jane Kim, London Breed (for supervisor), Katy Tang, Mark Farrell, Carmen Chu, Malia Cohen, Ed Lee, Ahsha Safai, Julie Christensen, Joel Engardio, Kat Anderson (for DCCC and for supervisor), Scott Wiener (for state Senate), Josh Arce (for DCCC), and Christine Johnson in that race) He donated to both Matt Haney and Shamann Walton for School Board, but neither of them got money from Santos when they ran for supervisor.
He even gave money to Herrera, who is now filing the charges against him.
When Santos was appointed to the College Board, Randy Shaw, and ally of Ed Lee, said that he
is a politically savvy activist whose ability to get things done made him attractive to a Mayor with similar qualities; when Santos declared at the press event that City College was "an institution that must be saved," he left no doubt that he would back his words with actions.
Santos was endorsed by the pro-real-estate majority led by Mary Jung at the Democratic County Central Committee.
And somehow, nobody at City Hall over all these years noticed that he was allegedly running a massive scam at DBI.
There are only two possibilities here – and they are the same possibilities that underlie the Mohammed Nuru and Tom Hui scandals:
Either the current mayor and the past three mayors knew what was going on and looked the other way – or there were very serious management problems, including an unwillingness to stand up to a climate of corruption, in all of their administrations.