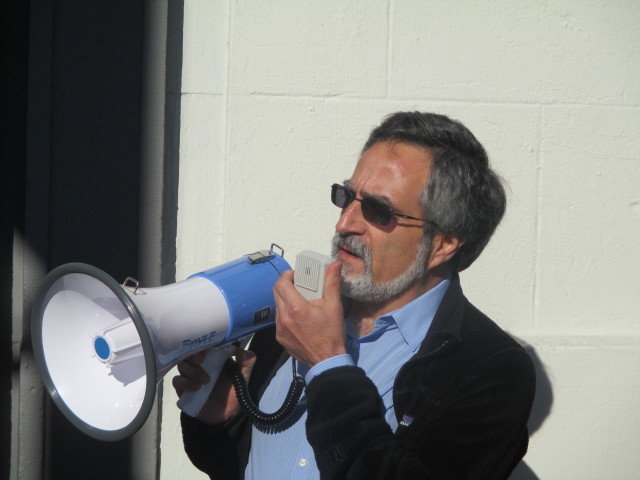 Sup. Aaron Peskin is asking his colleagues to sign Tuesday/18 on to a resolution opposing AB 943, the state measure that would make it harder for citizen initiatives to slow development – and the vote on his urgent measure will put the 11 supes on the record on a key land-use issue.
It ought to be simple: The people of San Francisco have the right to put a measure on the ballot to do anything the supes can do, and if a majority approves, that becomes law. Much of the progressive (and in retrospect, insightful) legislation on land use in this town has come through ballot campaigns. The defining growth law, Prop. M from 1986, passed with 51 percent of the vote, and it's hard to find a credible planner who now thinks it was a bad idea.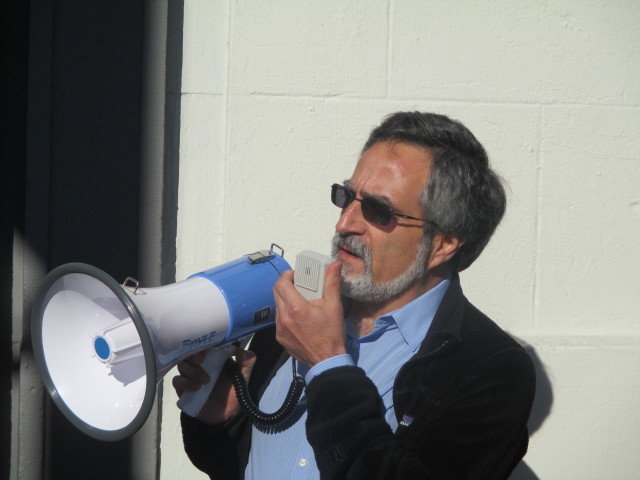 But Assemblymember Miguel Santiago, who represents LA, wants to raise the threshold for more land-use measures to 55 percent.
Why would any local official want to take away the rights of the voters?
But Lt. Gov. Gavin Newsom is suing to do that, and the Yimbys are cheering, because if you make it harder for the voters to say that, for example, ultra-luxury condos on the waterfront are a bad idea, then you will get more market-rate housing built.
The current board has a 6-5 split with the majority, generally, in favor of developers; let's see where they come down when it's the voters against the builders.
Cannabis is also on the agenda, in two ways. Mayor Lee is proposing to extend limits on pot grows; the legislation is described as "extending interim controls to indoor agriculture," but even the language of the measure admits: This is about cannabis.
It's an interesting issue. San Francisco has (thanks in part to the mayor and his Planning Department) a desperate shortage of space for what planners call Production, Distribution, and Repair. That's shorthand for blue-collar jobs.
Lisa Pagan, with the Mayor's Office of Economic and Workforce Development, told the Land Use Committee Monday that the city "has always tried to protect industry." That's actually not true: Over the past few years, large amounts of PDR space have been converted, sometimes illegally, to tech offices. The Planning Department admits that its existing policies will lead to the loss of hundreds of PRD jobs.
The Developer/Tech axis generally says that those jobs are outmoded anyway, and that the city is wasting precious space on old-fashioned businesses. But PDR not only offers decent employment to people without advanced degrees – it's critical to keeping a diverse local economy.
The crux of all PDR discussions is rent. If the city allows office space in PDR districts, then the rent goes up so high that light industry can't afford it and has to leave. The only way to preserve PDR is with restrictive zoning that keeps land values, and thus rents, low.
I am all for promoting the cannabis industry in SF; it's already a huge economic engine, and is going to get bigger.
The twist is that indoor cannabis is really profitable, and growers can pay higher prices than, say, warehouses and manufacturing. At what point is this just another type of PDR – urban ag, which we all love – and at what point does this drive out other existing PDR uses?
If we're looking for decent-paying jobs that don't require a college degree, which is part of what PDR is about, is cannabis cultivation a good option?
The mayor, who has shown little interest in preserving other blue-collar jobs, wants to make sure the cannabis is controlled – "from seed to sale," as Pagan noted.
And she said she's been working with state officials to figure out what the rules are going to be when full legalization of adult use takes place in January. She's going to have a proposal for a full package of regs in September.
Then there's a move by Sup. Jeff Sheehy to create a Department of Cannabis, with a director who can approve permits for new outlets.
Some of the medical marijuana folks aren't so thrilled: Kevin Reed, who runs the Green Cross, notes:
I believe the creation of such a department is unnecessary; it increases costs to an already costly and bureaucratic permitting process, burdens the industry, in particular, small business owners, and is poor use of city resources and tax payer funds. Additionally, the task force has yet to come to a consensus on this matter. I respectfully recommend that City leadership consider utilizing and making enhancements to our existing infrastructure to streamline current procedures rather than creating new obstacles and hurdles for business owners.   
Sup. Sandy Fewer noted that we're starting to see larger chains move into the business, and a new layer of bureaucracy could make it harder for small operators.
On the other hand, as we saw with the battle over the Apothecarium in the Sunset, clear rules and enforcement might help this industry get a sense of how fast it can expand, and where.
Folks I've talked to in the biz say that nobody really knows what's going to happen in January, when anyone over 21 can walk into a store and buy cannabis. Will existing medical dispensaries be allowed by right to sell to adults without a doctor's recommendation? Will there be licenses, like existing liquor licenses, and limits by neighborhood?
How much will the state control, and how much will be up to cities?
Under Sheehy's bill, cannabis outlets would still need to go through City Planning, the Department of Public Health, and the Fire Department; the new department would sign off on final permits after all the other departments have approved the project.
Fewer also suggested that the new office be under a commission – especially since the Cannabis Task Force will sunset at the end of this year.
BTW, every time I've walked by a dispensary, I've found solid security, nobody smoking on the streets, no threats to kids, and overall excellent neighbors. If that continues, I suspect that these outlets will be a lot less trouble than, say, liquor stores.
The plan passed 3-0 in the Rules committee.