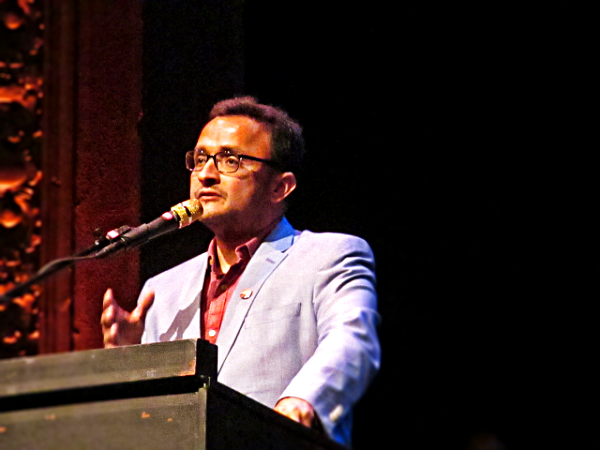 San Francisco just went through one of the most memorable elections in decades. The mayor's race was the closest in modern San Francisco history, with Board of Supervisors President London Breed besting former State Senator Mark Leno by a single percentage point.
Voter turnout was extraordinarily high, the second highest in San Francisco history for a mayor's race and much higher than the rest of California. That we had such high turnout in what was essentially a special election is remarkable. I have been thinking a lot about what this election means, who were the real winners and how this affects San Francisco going forward. Here are my thoughts.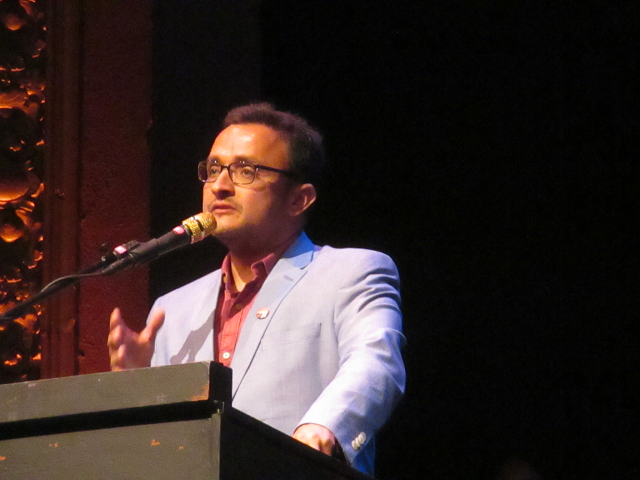 Winner #1 — the Progressive Movement in San Francisco. Contrary to what some are reporting, I believe this election was a resounding victory for progressives. While Leno lost to Breed, he came closer to winning the mayor's seat than any progressive candidate since Art Agnos in the late 1980s. Leno was able to accomplish this even though he was vastly outspent, since Breed was backed by all the deep-pocketed Big Tech operatives in San Francisco, which spent millions of dollars on so-called "independent" expenditures (just as Big Tech did to oppose me and Supervisor Jane Kim in our state legislative races). This year's outcome is especially impressive given the recent demographic shifts in San Francisco as a result of the tech explosion. 
In the meantime, a progressive wave resulted in progressives winning every other race on the ballot, including winning a new majority on the Board of Supervisors with the exciting election of Rafael Mandelman in District 8, and winning every important ballot measure. In other words, this election should be seen overall as a progressive victory — progressives won a Board majority, won all the important ballot measures, and came the closest to winning the mayor's race in 30 years.
So there is a lot to build on, and in thinking about how to do that, here's the crucial question: what role did ranked choice voting (RCV) play in this dynamic? Should RCV be blamed for Leno losing — or should it be given credit for contributing to a progressive wave that resulted in such impressive victories overall? 
That's an important question which progressives will soon be debating, because the San Francisco Chronicle, Willie Brown and the Chamber of Commerce are calling for RCV's repeal (just as they did in 2011, after the election of Mayor Ed Lee; the Chronicle then began using its newspaper as the voice of the repeal effort, which was introduced at the Board of Supervisors when I was on the Board, and nearly succeeded, but ultimately failed, to attract majority support). 
Winner #2 — Ranked Choice Voting. To answer the question I have posed about RCV, consider the following: If instead of RCV, San Francisco had been using a two round runoff system (whether a November-December cycle or June/September-November, as the Chronicle has called for), Leno and Jane Kim most likely would have been attacking each other and tearing each other down to see which one would finish in second place and get into a second runoff election against London Breed. Then, in the second election, they would have had the difficult challenge of uniting all their supporters after having just finished attacking each other.
Recall that in the 2003 mayoral runoff against Gavin Newsom, Matt Gonzalez never did receive endorsements from other progressive candidates Angela Alioto and Susan Leal, and Tom Ammiano eventually endorsed but it took him a while because of the bad feelings that resulted from the first round. So uniting supporters afterward is not so easy.
Compare that to this mayoral election — Mark Leno and Jane Kim used an innovative RCV strategy of telling their supporters to rank each other 1–2. That meant not only progressive voters but also progressive organizations were not divided over their loyalties, and could avoid bitter internal battles. The Leno and Kim campaigns did not have to engage in aggressive lobbying for support, or "me versus you" strategies, as we have seen in the past. Instead, both progressive camps could go forward together, for the most part united and with a sense of partnership. 
I would suggest that it was this kind of "collaborative campaigning" that allowed and encouraged this progressive wave to emerge. It unleashed a combined force that made the whole greater than the sum of the parts. And that sense of unity contributed mightily to progressive victories on all the ballot measures, in expanding the progressive majority at the Board of Supervisors, and in Leno coming closer to winning than any progressive candidate for mayor in 30 years.
The alternative, which we have seen during many elections before, would have been a progressive movement wracked by infighting, dissension and personal attacks among its candidates, leaders and key organizations.
Keep in mind that this kind of collaborative campaigning, based on powerful RCV coalition-building, had never been tried before to this extent in the past.
There remains a lot of nostalgia in progressive circles associated with the Matt Gonzalez-Gavin Newsom runoff. People forget that, while Matt ran an exciting and impressive campaign, at the end of the day he really did not come that close to winning — he lost by six percentage points, which is not the political science definition of a close election. The public "debate" also got very hostile, with Willie Brown (the chief backer of Newsom) goading Gonzalez by calling him a male chauvinist and racist and saying Gonzalez had "a defect in his head." That's what often happened during separate runoff elections, as voters were bombarded with mudslinging ads from multiple independent expenditure committees, and heard the worst things about their next mayor. 
So to my way of thinking, for any progressive leaders to join the Chronicle/Willie Brown call for RCV repeal for the mayor's race, and return us to the days of progressive candidates tearing each other down in the first election, fumbling to reunite in the second election, in the meantime being savaged by Independent Expenditures focused on the single progressive candidate left in the race — that sounds to me like a formula for returning to mayoral elections like in 2011 and 1999 when both Tom Ammiano and John Avalos lost by 20 percentage points.
How does San Francisco build on the successes of this past June election? That's what everyone should be thinking about. It is clear to me that we should keep using ranked choice voting as part of our local democracy. It's the right thing to do, and the fair thing to do — and if progressives are smart, it will also help our fortunes in future elections. That's a win-win-win.
But there's no guarantee; we still need good candidates and the best ideas. Other candidates in San Francisco may also adopt the "collaborative campaigning" strategy, so progressives need to sharpen our campaign skills and tools in this new era of RCV elections. RCV is here to stay, not only in San Francisco but — with recent RCV wins for state elections in Maine, and pro-RCV editorials in the New York Times, Washington Post, The Economist and Vox — RCV is poised to break out nationally. And San Francisco, which is often a pioneer and was the first to start using RCV in 2004, has been leading the way.
David Campos is the chair of the San Francisco Democratic Party and a former member of the Board of Supervisors representing District 9.