ARTS FORECAST Everyone's pretty much been forced indoors by the smoke, so it's a good time to see a show—and I'll be keeping an eye out for fire fundraisers. If you know of any, email marke@48hills.org and we'll try to feature them moving forward. 
One good piece of news I'm ecstatic about: La Taquería, one of my favorite restaurants (and runner-up this year for Best Mexican and Best Burrito in our Best of the Bay 2018 Readers Poll) has successfully purchased its building and isn't going to have to move (as was threatened). So go have some tacos! And see a show! 
UPCOMING EVENTS
WED/14 MUSIC SSION The wonderfully gender-fluid rock star joins Scissor Sister Jake Shears at the Fillmore for a night of fab looks and sharp tunes. 7pm, $30. The Fillmore, SF. More info here. 
THU/15 MUSIC THE ORB The inventors of ambient house (along with KLF) have always been spacey tricksters, and they continue to tickle cosmic fancies into their third decade with their signature dubby sound. 7:30pm, $25-$30. The Independent, SF. More info here.
THU/15 MUSIC/PERFORMANCE THE LIVING EARTH SHOW; 'AMERICAN MUSIC' Can't really describe my love for this local experimental duo enough, but here's one big thing: They have gathered an incredibly diverse group of performers for this event to showcase the depth and breadth of, yes, American music: Raven Chacon, Timo Andres, Sahba Aminikia, Nicole Lizée, Luciano Chessa, Dennis Aman, and Christopher Cerrone, alongside collaborations with COMMANDO (featuring Lynnee Breedlove and Van Jackson-Weaver) and Ashley Smiley. 8pm-10pm, $20. ODC, SF. More info here.
FRI/16-SUN/18 DANCE SF INTERNATIONAL HIP HOP DANCE FESTIVAL An absolute must, with crews from around the world! "So many SF/Bay Area dance institutions are marking significant milestones this year, and one of these longtime players is the San Francisco International Hip Hop DanceFest (turning 20), produced and curated by Micaya. Enjoy two distinct programs of work from local, national and international hip hop artists and experience the range of dance forms and lineage that make up the larger hip-hop genre." Various times and prices, Palace of Fine Arts Theatre, SF. More info here.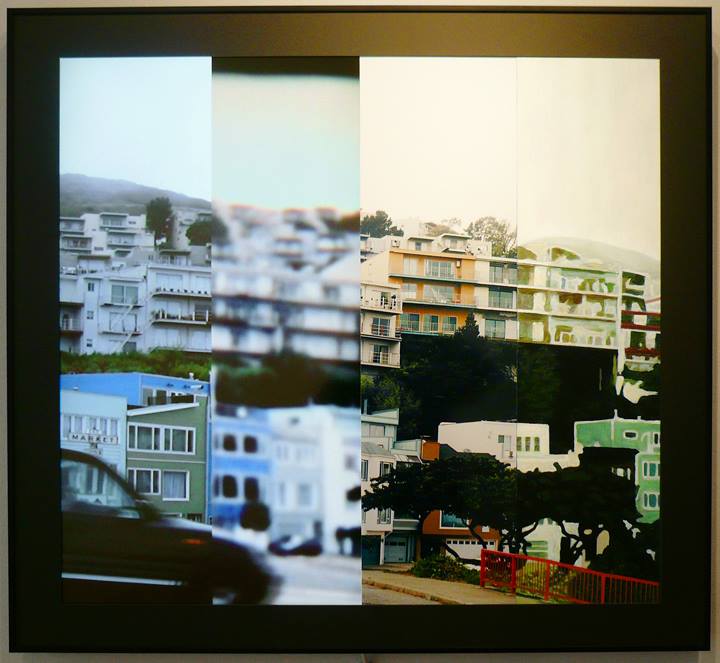 FRI/16 ART "LUMENOUS: JD BELTRAN + SCOTT MINNEMAN" Art at the Writers' Grotto? Sounds cool. "Unconventional and not easily classified, Beltran + Minneman's award-winning collaborative work, begun in 2007, blends narrative and the abstract through painting, sculpture, film, time, light, and audience interaction to investigate how materials can tell stories. Lumenous includes pieces from several bodies of their work spanning the past eight years." Opening reception 5pm-8pm, free. Show through March 29. SF Writers' Grotto.  More info here. 
FRI/16 ART 'FEVER' "'Fever' is a group photography show documenting the human sexual experience, featuring more than a dozen artists. Additionally, the show asks both how the work is shared and viewed, and also explores the question of potential longevity and archival preservation of this type of artwork. derives its name and concepts from the book, Archive Fever by Jacques Derrida, which argues that while an archive is a public realm, it is also a repository of the private and personal, including the intimate. Published in 1996, Archive Fever also examines the role technology has played in transforming the entire public and private space of humanity. Opening reception 6pm-10pm, show runs though December 28. Center for Sex and Culture, SF. More info here.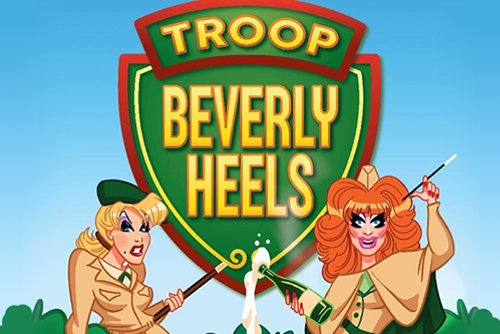 SAT/17 STAGE "TROOP BEVERLY HEELS" Our wacky drag goddess of parody, Peaches Christ, is at it again, this time with RuPaul Drag Race's Trixie Matel, dressing up that eternal Shelly Long classic, Troop Beverly Hills. A luminous cast will bring the camp '80s romp to life, in Peaches' own inimitable way. 4pm and 8pm, $30-$45. Castro Theatre, SF. More info here. 
SAT/17 LIT BILL BERKSON TRIBUTE "A group of writers and artists pays tribute to the beloved poet and critic Bill Berkson upon the publication of Since When: A Memoir in Pieces (Coffee House). Berkson was active in both the art and literary worlds throughout his life, from his early twenties in Manhattan, where he became close friends with Frank O'Hara and a constellation of other influential thinkers, to his later years in San Francisco." With Constance Lewallen, Chou Chou, Gordon Knos, Jonathan Lewallen, Siobhan Mora-Lopez, Amanda Eicher, Mac McGinnes. 4pm, free. San Francisco Art Institute. More info here. 
SAT/17 FESTIVAL 36TH ANNUAL GREAT DICKENS CHRISTMAS FAIR I love this thing! I thought I would be naturally allergic, but then I went and it is so huge and insane that I was fascinated. "An elaborate party with hundreds of costumed players performing and interacting with patrons in over 120,000 square feet of theatrically-lit music halls, pubs, dance floors, and Christmas shops. It's a twilight evening in Charles Dickens' London Town—a city of winding lanes filled with colorful characters from both literature and history." 10am-7pm through December 23. Cow Palace, SF. More info here. 
SUN/18 FUN CLASSIC SIMPSONS TRIVIA: SPACE COYOTE EDITION This is no mere TV trivia night! The Everything Ecstatic crew go all out, with themed drinks, local celebs, and a matching menu that includes carnitas tacos with merciless pepper sauce from Quetzalacatenango. Plus there's a "Find your soulmate, Homer" section. In your face, Space Coyote! 6pm-9pm, $5-$20. Cafe Du Nord, SF. More info here.