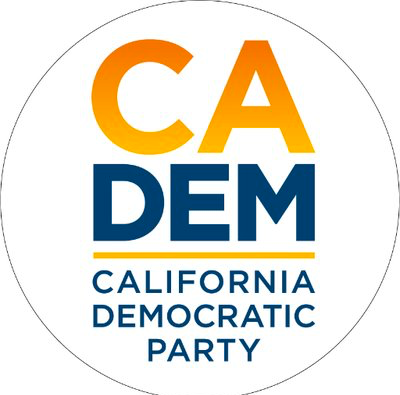 For weekend convention coverage, follow 48 Hills on Twitter: www.twitter.com/48hills and Facebook: www.facebook.com/48hills
The California Democratic Party convention will take over Moscone Center this weekend – and along with speeches by candidates for president (except Joe Biden, who isn't going to show), the party will elect a new chair in a highly contested vote.
Progressives like SF Party Chair David Campos are backing Kimberly Ellis of Richmond. Her main opponent is Rusty Hicks, head of the Los Angeles County Federation of Labor.
The race has become nasty and divisive; Ellis still thinks she should have won the last time around, but the Party went with Eric Bauman, who had to resign over sexual harassement charges.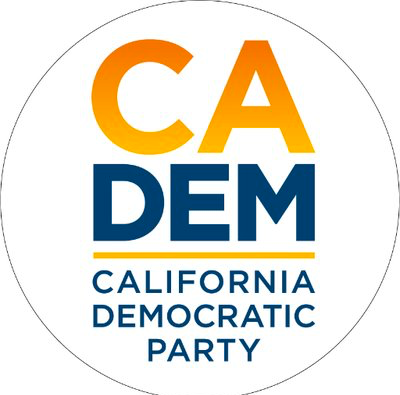 If Ellis doesn't get the nod Saturday, "I'm afraid a lot of the young people will walk out," one insider told me.
There's what appears to be a new Code of Conducton the convention website, most of which is strong language against any type of harassment and asks that delegates "communicate professionally and respectfully, whether in person, online posting, or elsewhere, and to handle dissent or disagreement with courtesy."
Then there's this:
Sustained disruptions of floor session or the workings of committees will not be tolerated – convention staff will ask all disruptive parties to cease and desist. If disruption continues, security will escort the party off the property and he/she will not be permitted back for the duration of the convention.
I have seen plenty of protest actions in the past that could be described as "sustained disruption." There are serious, intense issues and debates here, including over the Green New Deal, impeachment, and party transparency and governance.
I hope that rule is enforced somewhat cautiously.
Much of the convention happens inside Moscone. But there are numerous events happening outside. Here's a partial list; if your group's event isn't here, let us know and we will update. (NOTE: Some events may require RSVP or a convention credential).
Friday/30
Road to Convention Mixer with the San Francisco Young Democrats(hosted by the San Francisco Young Democrats)
Mars Bar, 638 Brannan 6pm-8:30pm
The San Francisco Young Democrats are hosting a mixer at Mars Bar in San Francisco this Thursday night from 6-8:30pm to mingle and talk the upcoming convention. The SFYD will be discussing what to expect from the three-day convention as it moves into the city.
Oakland Town Hall with Elizabeth Warren
6:30 pm, Laney College Soccer Field 821 Fifth Ave, Oak. Mandatory RSVP here:
United Resistance Democratic PartyConvention
1335 Market Street, San Francisco, CA
Assembly members David Chiu and Phil Ting are hosting a celebration honoring the California Democratic Convention. Warriors DJ, DJ-Sharp will be playing music along with food and drinks.
Pride and Politics: An LGBTQ Reception for the California Democratic Convetion (hosted by Equality California)
Oasis, 298 11th Street
This is an LGBTQ reception celebrating the start of the California Democratic Convention. The reception is presented by the California Legislative LGBTQ Caucus and Senator Scott Wiener and you must RSVP in order to get into the event.
The Art of Caring Featuring Senator Harris (hosted by Planned Parenthood Affiliates of California, Planned Parenthood Advocates Mar Monte, Planned Parenthood Northern California Action Fund)
Mezzanine 444 Jessie Street. 8pm-11pm
The Art of Caring is a music and art experience celebrating Title X and Senator Kamala Harris. There will be speakers dedicated to expanding access to reproductive health care.
CA Black, Latino PACs Convention Reception w/ Young Dems(hosted by California Young Democrats, California Latino Legislative Caucus, California Legislative Black Caucus)
Executive Order Bar & Lounge 868 Mission Street, 8pm – 10pm
The African American and Latino PACs are hosting a reception with the California Young Dems at Executive Order Bar & Lounge. DJ-Check will be there along with drinks and appetizers. 
Cube of Truth: San Francisco Takeover 2019 (Hosted by Direct Action Everywhere, Animal Liberation Conference, Anonymous for the Voiceless)
Civic Center Plaza 335 McAllister Street, San Francisco, CA 94102
Activists are holding a demonstration at Civic Center Plaza this Friday from 4:30pm-8:30pm. The demonstrators are advocating for animal rights and going vegan. You can also register for a conference before the event at animalliberationconference.com.
Saturday/1
MoveOn.org will be hosting a "Big Ideas" conference, asking each of the presidential candidates to offer one "big idea." The event is full, but you can sign up to watch the livestream here
Sex Worker Rally
Outside Moscone Center, 3rdand Howard, Noon to 3pm
On June 1, International Whore's Day, the Erotic Service Provider Legal Education and Research Project (ESPLERP) will host a rally outside the Democratic Convention at the Moscone Center advocating that a new "Decriminalize Sex Work" Resolution be added to the state Democratic Party platform. Nearly 50 state delegates have already endorsed the resolution.
Progressive Democrats of America Lunch
From the PDA press release: If you are going to the Convention or, are anywhere near San Francisco, on June 1st, we hope you will join us at  the Canton Seafood and Dim Sum Restaurant, 655 Folsom St., San Francisco, CA 94107.  …an easy walk from the Moscone Convention Center.
The luncheon will start right after the Saturday morning CDP General Session ends and will run until the start of the afternoon General Session.  This should be approximately Noon – 1:30pm.  Of course, we will have exciting keynote speakers including:
Jovanka Beckles–former Richmond City Councilmember & Steering Comm. Member of the Richmond Progressive Alliance
Chesa Boudin–SF Public Defender and Candidate for SF DA
Pamela Price–civil rights attorney & elected member of the Alameda County DCCC
  Amar Shergill–attorney & our new CDP Progressive Caucus Chair
Party of the People! Convention Reception (Hosted by San Francisco Democratic Party and San Francisco Young Democrats)
Osha Thai Restaurant and Lounge 8pm-11pm
Music, drinks and food at Osha Thai Restaurant and Lounge from 8-11pm. The San Francisco Democratic Party and San Francisco Young Democrats will be celebrating the arrival of the convention with a mixer.
(events research by Zachary James)