At risk of growing sick of the lemonade we've had to make out of lemons this year, yet more reason to stay tightly shut indoors—what plagues are left untapped now? locusts?—is at least coinciding with the virtual edition of Frameline.
2020's second such, in fact, as we'd already covered "Frameline44 Pride Showcase" which occurred in June as a short-term substitute for the usual in-person event. Of course, back then the organizers of the world's largest and oldest LGBTQ+ film festival had assumed they'd be able to return to the Castro et al. for a full-scale event in the fall. Instead, they've had to settle for another virtual program, albeit one considerably larger than what we got in June.
This (almost) exclusively online edition runs Thursday Sept. 17 through Sun/27, or as long as a typical Frameline schedule, with the difference that you'll be able to view most of its lineup in the "Digital Screening Room" at any time during that span.
One major exception is the opening night selection of Shit & Champagne, a campy comedy thriller that is the feature directorial debut for creator/star D'Arcy Drollinger. It's based on his stage play (you may recall his theatrical endeavors going back to beloved SF cult band/performance ensemble Enrique three decades ago), and features a cast of both local and RuPaul-endorsed drag faves. The program's sole off-line happening, this homage to '70s sexploitation sleaze is aptly premiering at a drive-in: Concord's West Wind Solano, to be exact.
That was also the site where Frameline's June event unveiled the only film it's reprising (for at-home viewing) this time around, Jen Rainin's documentary Ahead of the Curve. It chronicles the heady history of founder Franco Stevens' magazine first called Deneuve (until a certain French actress took litigious offense), then Curve. Defining "lesbian chic" and a whole lot more in the 1990s, the initially SF-based publication has been a sophisticated, glossy and envelope-pushing voice of a community for three decades now. Read our interview with the filmmakers here.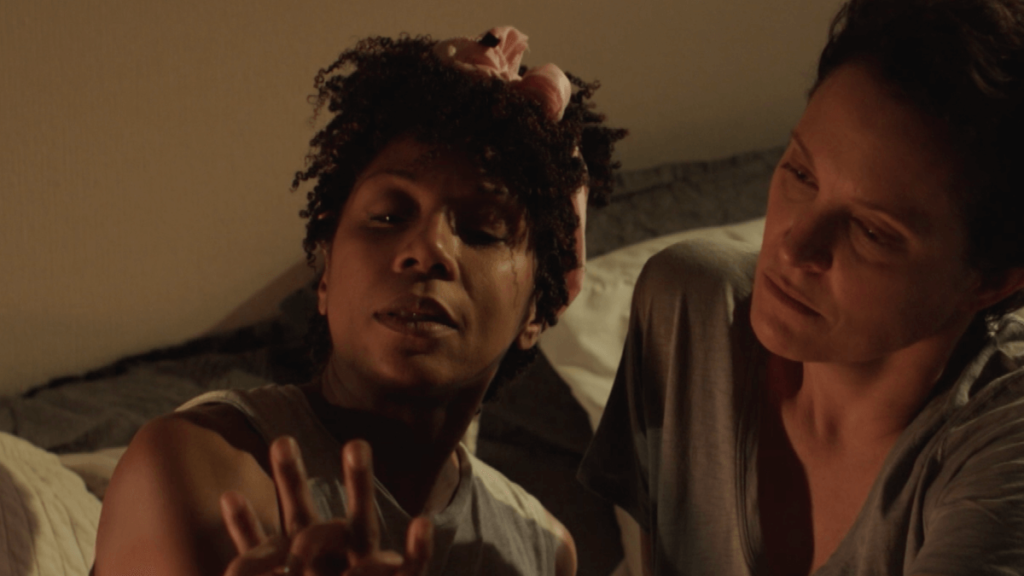 Other attractions of particular local interest include longtime Bay Area stage director Amy Glazer's latest feature Beautiful Dreamer, adapted from Patricia Cotter's play. It involves a San Francisco lesbian couple, their heterosexual best friends in Oakland, a surrogate pregnancy, the perils of co-parenting, and Just Shoot Me's Wendie Malick in seriocomic intrigue. The Homegrown shorts program offers a full range of documentary and narrative miniatures encompassing everything from queer skateboarders to a terminal cancer diagnosis. And both selections in the "Episodic" category have a local tilt: Web series Chosen Fam's first season charts a diverse Bay Area indie rock band's tribulations on and offstage; while one of two episodes shown from HBO's Equal portrays the pre-Stonewall activist landmark of the "riot" at Compton's Cafeteria in 1966 SF.
As ever, Frameline casts a very wide net to reflect queer experience worldwide, here including features from Ireland (Rialto), Brazil (Alice Junior), Australia (Ebbie & Abbie), Germany (Cocoon), New Zealand (Rurangi), Italy (The Goddess of Fortune) and more, plus a special Spotlight on Taiwan section consisting of activist documentary Taiwan Equals Love and Taipei-set romance The Teacher. Adding to that geographic gamut are seven shorts programs whose separate themes include animation, drama, bisexuality, gender fluidity, and people of color. All the above can also be found in 30/30 Vision: Three Decades of Strand Releasing, a compilation of new shorts honoring the trailblazing film distributor, featuring work by everyone from Cindy Sherman, Bruce LaBruce, Rose Troch, Gregg Araki, Isaac Julien, Jenni Olson, Lynn Hershman Leeson and Ira Sachs to Lulu Wang, Fatih Akin, Catherine Breillat and Apichatpong Weerasethakul.
Here's a few highlights among features we were able to preview: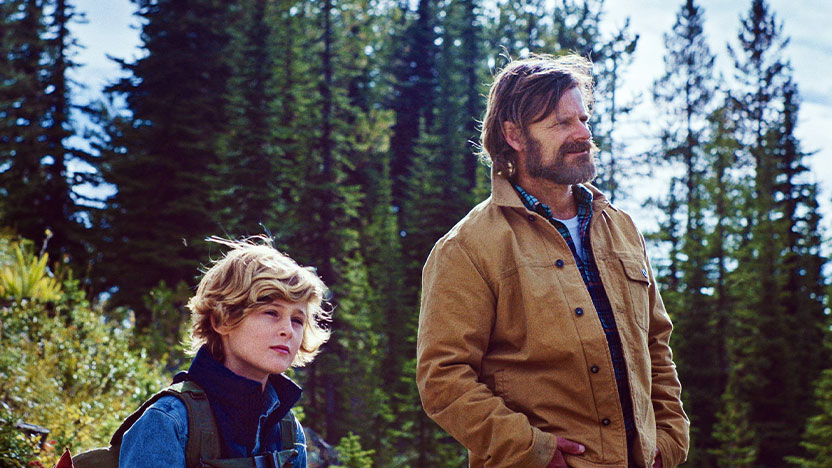 Cowboys
Already separated from wife Sally (Brittany Runs a Marathon's Jillian Bell) due to his mental health issues, hapless if well-intentioned Troy (Steve Zahn) is nonetheless savvy enough to grasp what his conservative, frustrated ex-spouse cannot: That their 11-year-old daughter Josie aka "Joe" (Sasha Knight) isn't just a stubborn "tomboy." In fact, it's dad Joe first turns to in order to insist "I'm in the wrong body, I'm a boy!" When the parental divide on this issue proves a chasm, Troy "kidnaps" his willing child and tries fleeing through Montana wilderness to the Canadian border, as a not-unsympathetic police investigator (Ann Dowd) follow their trail.
This scenically spectacular, pleasing if sometimes simplistic "Western" from writer-director Anna Kerrigan succeeds in making gender-identity issues into family entertainment, with a giant assist from the always-excellent Zahn. Other notable trans-themed Frameline titles include the aforementioned Alice Junior and Rurangi, plus 80's-set drama Gossamer Folds and documentaries Transhood and Pier Kids.
What, Jew Too?: Minyan and Shiva Baby
Two of this Frameline edition's best features are set in very Jewish milieux. Minyan from director Eric Steel (of controversial Golden Gate suicide documentary The Bridge fourteen years ago) is a fine drama about a yeshiva student (Riley Barnes) in a 1986 NYC Russian-emigre community. It's not a culture in which it's even imaginable that he'd come out as gay, which internal tension triggers some self-destructive acting out. With rich supporting characters (including Ron Rifkin's grandfather), this is a complex, nuanced work.
Likewise stressed AF is the heroine of Emma Seligman's Shiva Baby, a rudderless college student (Rachel Sennott) dragged to a stranger's funeral reception by invasive parents (Polly Draper, Fred Melamed). There, Danielle is mortified to run into not only her secret ex-girlfriend (Molly Gordon), but the man (Danny Deferrari) she's sleeping with in a sugar-daddy-relationship—with his wife (Dianna Agron) and baby, neither of whom she knew existed. This comedy of neurotic dysfunction is sometimes almost too nerve-wracking to be funny, but it is very clever and well-done.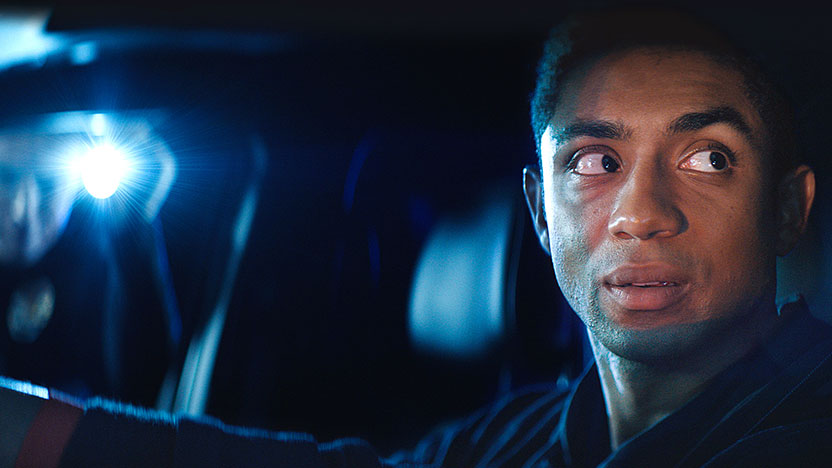 The Obituary of Tunde Johnson
"BLM Groundhog Day" is pretty much the inevitable encapulation of this not-so-comedic feature by director Ali LeRoy and scenarist Stanley Kalu. Tunde (Steven Silver) is the child of well-off Nigerian emigres in an upscale U.S. suburb, attending high school alongside best friends Marley (Nicola Peltz) and Soren (Spencer Neville). Trouble is, Soren is Tunde's boyfriend, and Marley doesn't know. Worse, she's also sleeping with Soren, who's too invested in his image as star jock going out with trophy babe to come out. All this boils over during the course of a day that keeps repeating itself—each time ending in Tunde getting killed by trigger-happy police, just cuz.
The familiar time-loop structure here isn't ingenious enough to say much more than the obvious about race and police violence, over and over. Yet Obituary ultimately grows more intriguing when the narrative variations start focusing not on our hero's death, but different scenarios in which he and/or Soren come out. Ambitious and accomplished if uneven, this is a mixed bag that is nonetheless well worthwhile.
Late-Life Loves: Two of Us and Forgotten Roads
Two strong lesbian dramas also deal with semi-secret relationships. Filippo Meneghetti's debut feature Two of Us centers on 70-ish "spinsters" Nina (Barbara Sukowa) and Madeleine (Martine Chevalier), who are in fact longtime lovers. But widowed Mado is sufficiently fears her grown children's disapproval that they pretend they're just "friends," even maintaining the ruse that Nina lives in a separate apartment across the hall. When a serious health emergency befalls them, however, the lack of any public status as a couple has disastrous consequences. This excellent French-language drama may not be quite as bleak as Michael Haneke's Amour in dealing with the harshest realities of aging, but it's close.
Not quite so smoothly accomplished but also very engaging is Nicol Riuz Benavides' Chilean Forgotten Roads. When widowed grandmother Claudina (Rosa Ramirez Rios) loses her rural house, she must move into her daughter's home in town. It's a pleasant enough situation that gets considerably better once she makes the acquaintance of neighbor Elsa (Romana Satt), a worldly peer whose husband is frequently away—and whose friendship rapidly turns into something else. But in their routinely homophobic burg, such intimacies soon become fodder for gossipy speculation. This small, poetical film has more panache than narrative substance, but it's still quite appealing.
Killing Patient Zero
Gaetan Dugas was a handsome French-Canadian flight attendant who died in 1984 at age 32, only to become posthumously notorious as the "Patient Zero" blamed for "bringing AIDS to North America" via his promiscuous bicoastal sex life. At least that was the story pitch in San Francisco Chronicle reporter Randy Shilts' bestseller And The Band Played On, which did a great deal to force wider public and governmental attention towards a "gay plague" the Reagan White House preferred to ignore.
As Laurie Lynd's documentary reveals, however, Dugas was scapegoated as a "monster" to make the book more newsworthy (a distortion that Shilts very reluctantly agreed to). Never mind that the reality was far less villainous, or that in fact his fully cooperating with medical authorities was a great help in compiling data during the crisis' early days of high death tolls and scant scientific intel. Killing Patient Zero spends too much time on the generalities of gay life before and during the AIDS era for viewers already familiar with that history. But it's still a valuable footnote that revises the (until now) widely accepted account.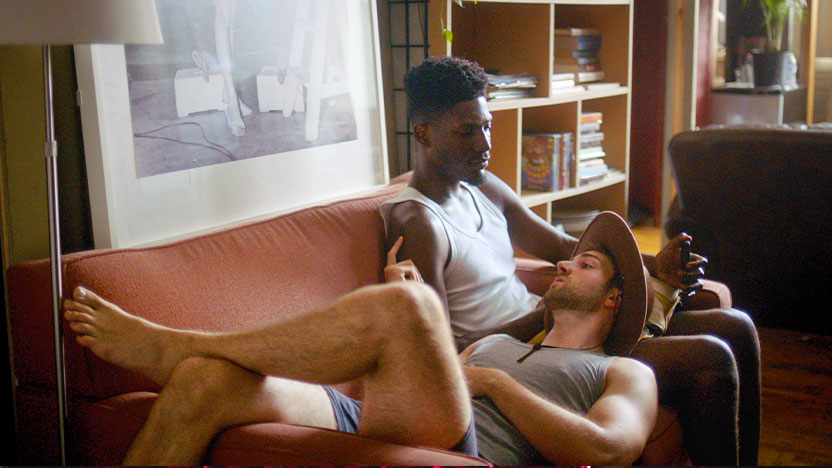 Complicatedly Sexy: 3 Gay Male Romances
Let's face it, a lot of what has traditionally drawn audiences to Frameline has been the basic appeal of hot actors frequently unclad in sexy if lightweight stories. Whether it's due to the COVID-diminished scale of the festival this year or something else, however, there's not much of the "Looks 10, Brains Dead" ilk in the current program. Three of the stronger features this year transcend that category even as they fulfill some of its fundamental (naked, horizontal) requirements.
Written by its co-stars, Cicada is a summery Manhattan hookup-turned-romance whose well-toned lovers each turn out to be understandably "difficult" people. Ben (Matt Fifer) a slightly-slutty sexual late bloomer willing to settle down a bit with the initially warier, semi-closeted Sam (Sheldon D. Brown). But both have serious, past-trauma-related issues to work on individually before they can hope to truly work as a couple. Adventurously mixing lyrical, improvisational, dramatic and documentary elements, directors Fifer and Kieran Mulcare's film is a deceptively simple narrative about credibly complicated characters.
Daniel Nolasco's impressively original Brazilian debut feature Dry Wind takes a more drolly comedic approach to a messier intrigue of variably closeted liaisons. Middle-aged Catalan "bachelor" Sandro (Leandro Faria Lelo) is a discreet yet forever-horndogging pursuer of other bearish types. He's got a regular younger sex buddy who'd like to kick their relationship up a notch. But Sandro is too distracted by others—particularly an ostensibly heterosexual new coworker who looks like he stepped out of a 1970s clone-porn mag. With its lurid colors and over-the-top sexual fantasies, this is like Cruising (minus the violence) as directed by Almodovar—a unique camp leather quasi-thriller.
Equally bold stylistically is Faraz Shariat's No Hard Feelings, in which ultra-flamboyant first-generation Iranian-German Paris Joon (Benny Radjaipour) commences a stint doing community service at a local refugee shelter for some delinquent hijinks. There, he meets Amon (Eidin Jalali) and Bana (Banafshe Hourmazdi), siblings who fled Iran like his own parents did thirty years earlier. While they nervously wait to discover whether they'll be deported or allowed to stay, the three become best mates—and the two boys something more, despite Amon's fear of being outed. It's a most auspicious debut feature that goes out on a limb in several ways, from Parvis' somewhat off-putting character to some risky but successful abrupt shifts in tone and technique.
Frameline44 runs Thurs/17-Sun/27. For full program and ticket information, go to www.frameline.org