The key to understanding the two homeless and street crime ballot measures sponsored at the last minute by Sups. Mark Farrell and Scott Wiener is that neither of them has anything to do with homelessness or quality of life crimes.
The Farrell measure would allow the police to clean out a homeless camp – taking away everyone's tents and possessions – as long as the campers get 24 hours' notice and are offered a shelter bed.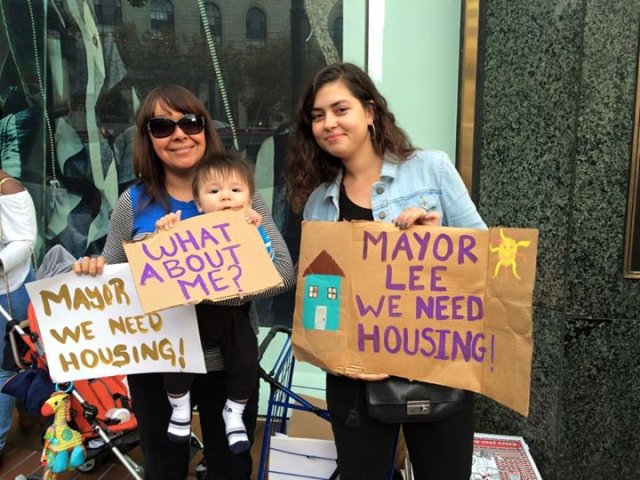 The Wiener measure would mandate that the Police Department create a new force of at least 60 officers to address car break-ins, vandalism, and homeless encampments – the "quality of life" crimes that tend to lead to the criminalization of the poor.
Neither measure would do anything that the city can't already do. It's already against the law to camp on the sidewalk. It's already against the law to break into cars or spray paint tags on buildings.
It's long been the policy of the city that the police first go after serious crimes – murder, rape, assault, arson, robbery, gun violence hate crimes – and that car break-ins, which are almost impossible to solve, aren't at the top of the list.
That, of course, is logical.
The cops and the Department of Public Works already tear down homeless encampments. And there simply aren't enough beds in the shelters to offer to the displaced people.
From the Coalition on Homelessness:
San Francisco has 23 anti-homeless laws on its books, more than any California city. This includes a camping ban that already prohibits the exact same behavior.
Let's look at the numbers:
As of June 22nd, there are 869 people on the 311 shelter waiting list, for an average of five weeks. Currently, an officer can offer a bed for only one-night, taking a bed from someone who would have been waiting in line for hours. This means any shelter offered will put another person on the street. This practice prioritizes complaint driven placements over those who have been waiting or in medical need. Thus, this legislation merely perpetuates the sidewalk shuffle.
So it makes no sense. Why is it on the ballot?
Like the many anti-homeless laws passed before, this law is about political gain masquerading as legislative action by taking advantage of wide spread frustration with homelessness in the city.
As for the Wiener law? It also makes little sense. From COH:
This measure set asides police for property crime, and then bizarrely includes homeless encampments as part of that, making these two items the city's top policing priority, as the only ballot mandated set aside within the police department. "This effectively locks in a citywide commitment to addressing homelessness through policing rather than through housing and services," said Jennifer Friedenbach of the Coalition on Homelessness. "We know that criminalizing people for being poor isn't working, and we know that housing people does work. In the wake of multiple police murders of homeless individuals, this ordinance is particularly cynical."
Wiener and Farrell are not fools. They are smart legislators who understand policy, budgets, priorities, and all of the things that would make anyone with any sense say these laws are ridiculous.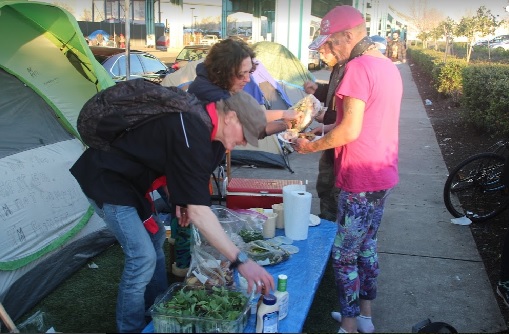 But this is an election year, and the progressives and the conservatives are bitterly at odds; Wiener is behind in a state Senate race that he thought he'd be leading by 10 points.
So Wiener and Farrell are looking for wedge issues, things that they can use against the progressives. It's an old tradition among San Francisco candidates who want to cynically use problems like homelessness to advance their careers: Gavin Newsom was elected mayor to a significant extent by running a side campaign called "Care Not Cash," designed to take money away from homeless people. (And now, in a few years, he may be governor of California.)
Wiener is planning to start attacking Jane Kim as soon as he can, as fast as he can, with every issue that he can. And he's already started on homelessness: His campaign sent a mailer out before the June election, in Chinese, suggesting that Kim wanted to allow homeless people to camp in front of homes in the Sunset.
There aren't a lot of homeless camps in the Sunset. Most of them are in Soma or the Mission. Most homeless people try to stay away from residential doorways; the camps tend to be in commercial and industrial areas, where the people who are living on the street (in many cases because they have been evicted or lost their housing) don't get rousted by the cops.
But never mind: Demonizing the homeless worked for Newsom. Making the cops arrest people for minor crimes while homicides remain unsolved may play well in some neighborhoods.
But this whole thing right now reeks of desperation.