SCREEN GRABS In the Bay Area we're fortunate to have arthouses, film festivals and other outlets providing year-round access to movies not typically on the multiplex menu—foreign-language and independent features, documentaries, etc. But for much of the nation, each cinematic year is increasingly like a long adolescence followed by a too-brief stretch of maturity, when in the last quarter or so Hollywood finally gives us a partial respite from superhero flicks and other popcorn entertainments. These two or three months are often referred to as "Oscar campaign season," but might also be dubbed Fan Boy Time-Out, or the Menopausal Movie Moment. Briefly, it is safe again to be a ticket-buying grownup.
One reliable indicator that this period is upon us again is the arrival of the Mill Valley Film Festival, whose placement in early October ideally situates it to provide an early showcase for the movies that will become major awards contenders through the new year. The 2016 edition, which runs Thu/6 through October 16, is no exception: It's bookended by what are already some of most highly favored Oscar candidates, with opening night featuring Whiplash director Damien Chazelle's ecstatically received musical La La Land, Denis Villeneuve's serious sci-fi tale Arrival (with star Amy Adams expected to attend), and Mick Jackson's Holocaust-themed drama Denial. Eleven days later the festivities will end with Jeff Nichols' acclaimed Loving, about a landmark fight for interracial-marriage rights in the 1950s American South.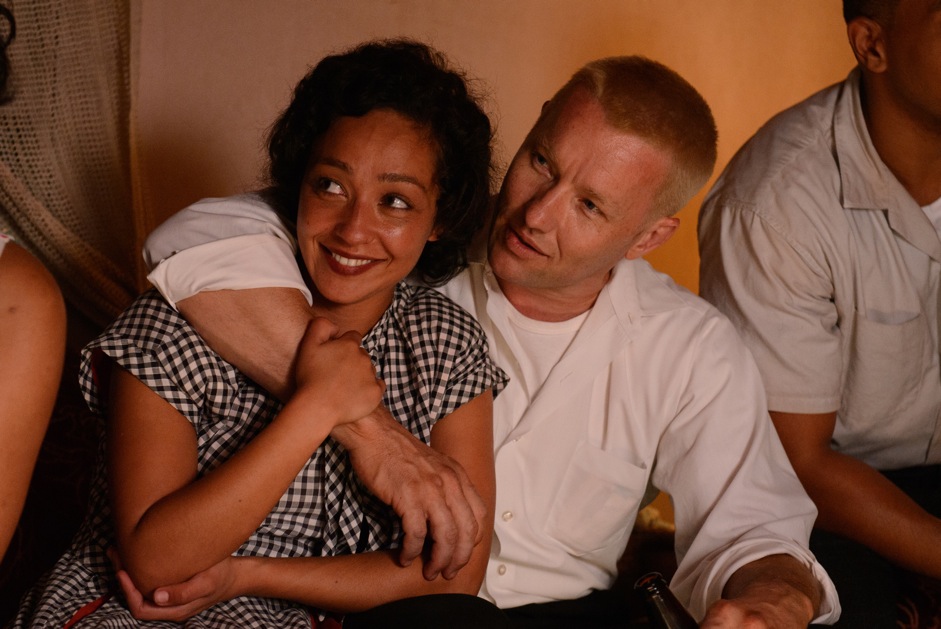 Those are some of MVFF's highest-profile events, along with in-person tributes to Nicole Kidman (promoting the crowdpleaser Lion, which co-stars Dev Patel), Ewan McGregor (with his directorial debut American Pastoral, an adaptation of Philip Roth's novel), Gael Garcia Bernal (see Neruda, below), Aaron Eckhart (co-starring with Miles Teller in boxing tale Bleed for This), and Julie Dash (presenting a newly restored print of her 1991 lyrical historical piece Daughters of the Dust).
In between, of course, there are plenty of generally less-starry but at least equally worthy films, panels, "master classes" led by industry professionals, and live performances. The numerous sidebars include ones dedicated to new work from Germany, as well as culinary and cannabis-related topics, plus the traditional survey of children's movies from around the globe. Here's a few highlights from the program, with emphasis on local themes and filmmakers. Needless to say, no MVFF would be complete without a new feature from veteran Amer-indie maverick Rob Nilsson (who in his mid-seventies is premiering an erotic drama, Love Twice). Other Bay Area talents represented include Finn Taylor (Dream With the Fishes), whose comic fantasy Unleashed is his first feature in a decade;  longtime local stage director Amy Glazer with the family drama Kepler's Dream; and 80-year-old Eleanor Coppola, whose first narrative feature Paris Can Wait stars Diane Lane.
Company Town 
East Bay filmmakers Alan Snitow and Deborah Kaufman turn their attention toward San Francisco with this astute documentary examining that city's drastic sociopolitical changes of late. Their focus is on last year's heated recent Board of Supervisors race between corporate-friendly Mayor Ed Lee's incumbent favorite Julie Christensen and anti-corporate ex-supe Aaron Peskin. While there are few surprises here for those already attentive toward local politics, the directors assemble a vivid narrative that addresses the many ways in which money is destroying the cultural diversity that has long been SF's trademark.
https://www.youtube.com/watch?v=kCgLSY-3bYw
Land of Mine 
While many of Mill Valley Fest's choices represent a "best of fests" selection culled from the last few months' premieres at bigger international events, there's also room for a few lower-profile selections who've sat on the shelf longer despite their artistic merit. One good example is this fine Danish-German coproduction which premiered at the Toronto International Film Festival in 2015. It's a powerful fact-derived fiction about young Nazi soldiers forced to excavate and defuse their side's estimated two-million land mines along the Danish coast after the end of WW2. Other European highlights in MVFF '16 include new works by frequent Mill Valley guest Dorris Dorrie (Fukoshima, Mon Amour), Pedro Almodovar (Julieta) and Francois Ozon (Frantz).
The Ballad of Fred Hersch 
Directors Carrie Lozano and (Berkeley-based) Charlotte Lagarde train their camera on famed jazz pianist Hersch, whose career has been distinguished not just artistically, but by his status as an out, HIV-positive gay man. This documentary's Oct. 12 screening will be followed by a live concert at Sweetwater, one of several such music events during MVFF.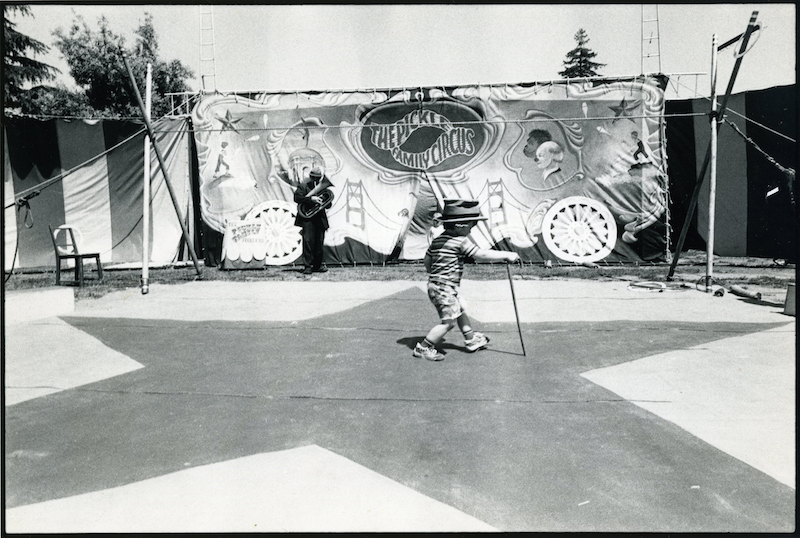 Circus Kid
San Francisco's Pickle Family Circus was an early and influential example of the non-traditional circuses that (in the form of Cirque du Soleil) would eventually outdraw the old three-ring kind; it made stars of clowns Bill Irwin and Geoff Hoyle. But founder Larry Pisoni was a mercurial personality whose perfectionism could be difficult for colleagues that encompassed his two children almost as soon as they could walk. Son Lorenzo Pisoni's documentary chronicles the Pickles' twenty-year history, as well as a unique childhood spent with the circus—which wasn't, it turns out, necessarily as much fun as that sounds.
She Started It 
Less than 10% of start-up founders are women. Nora Poggi and Insiyah Saeed's film roams the globe from Silicon Valley to Saigon, charting the progress of a few young women as they try to get their ideas funded in the overwhelmingly male-dominated tech world. It's part of MVFF special "Mind the Gap: Women/Film/Tech" initiative this year, which throws a spotlight not just on women filmmakers, but also on key female personnel at NASA and in Disney's animation studios.
Neruda 
Chilean director Pablo Larrain (No, Tony Manero) is on a roll: In addition to this highlight to MVFF's "Vive El Cine" sidebar of Spanish-language films, he's just premiered his English-language debut Jackie, with Natalie Portman as the late Mrs. Bouvier-Kennedy-Onassis. That movie is said to be great, but it's hard to imagine it being better than this wilder quasi-biopic in which Luis Gnecco plays the famed Latin American poet Pablo Neruda. When his nation plunges into military dictatorship, the diplomat-slash-literary-lion goes into hiding, with a police detective (MVFF tributee Gael Garcia Bernal) hot on his trail. This droll historical fantasia is one of the year's best films.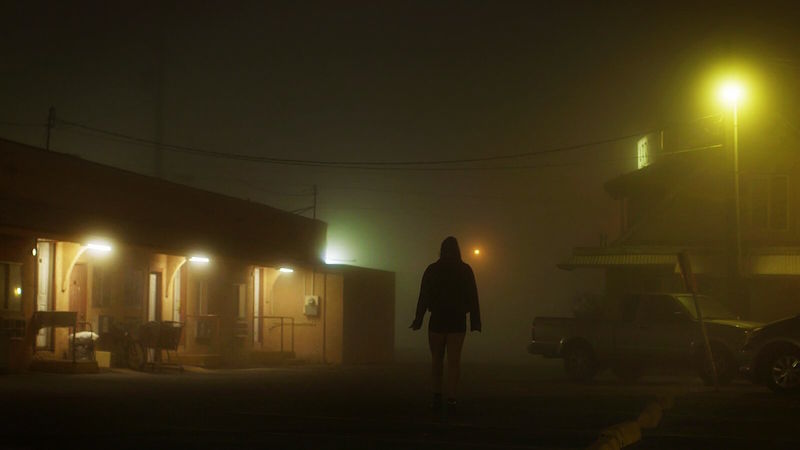 The Nine
Finding lyricism in some very bleak material, Katy Grannan's striking documentary looks at some lives on society's margins in Modesto. Congregating in the downscale S. Ninth St. corridor, her protagonists are prostitutes, addicts, the poor and homeless — damaged souls that are all-too-easy prey for a murderer on the loose. It's a harrowing yet surprisingly poetic look at the underside of the California dream.
The Mill Valley Film Festival runs Oct. 6-16 at various Marin County venues. www.mvff.com