ARTS FORECAST Sure you're broke — so let the artists from Hong Kong, Ireland, and the Czech Republic come to you? Such is the proposal of this week's San Francisco International Arts Festival (Thu/23 to May 3) this week, and we suggest you take organizers up on their offer. This year, the festival tackles massive topics, appropriately expanded to encapsulate global thought processes. Challenges that lie in the path of democracy, environmental justice, and partnerships between artists of geographic variance are all explored.
A few quick picks, for those of you overwhelmed by an admittedly vast program; Japanese composer Tomoko Momiyama's reflection on human navigation through an exploration of Bay Area seed science, migratory birds, and sea navigation (Thu/23, Sat/25, Sun/26) — a piece commissioned just for this festival's audiences. SF's own ABADÁ capoeira group takes the stage in a display of dazzling coordination and athleticism (May 31). The bulk of offerings are live stage offerings, but there will be a very rare screening (the first since the early '90s!) of Iranian filmmaker Abdolreza Monjezi's Abadani (Tue/28). And throat singing ensemble Chirgilchin delivers Republic of Tuva folk music alongside Khomus master Yuliyana Krivoshapkina.
SAN FRANCISCO INTERNATIONAL ARTS FESTIVAL
Thu/23 to May 3
Various times, prices, and SF venues
Tickets and more info here.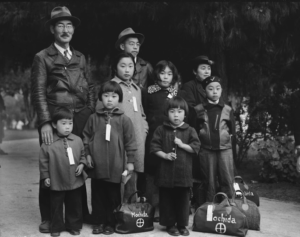 THROUGH SEPT. 1 HISTORY THEN THEY CAME FOR ME No Californian should be unaware of the horrific, community-wide detentions of the Japanese American community during World War II. This multimedia exhibit was recently extended through September, insures the era's lessons will not be lost on modern audiences, and includes works by Japanese artists who were incarcerated like Toyo Miyatake and Miné Okubo. Wednesdays through Sundays, 10am-6pm, free. Futures Without Violence, SF. More info here.
WED/22 MUSIC HIEROGLYPHICS You'd be hard-pressed to find a more beloved East Bay hip hop group than this Oakland-founded movement, born all the way back in 1991. The whole crew's in the house for tonight's Berkeley show; Stoney Hawk, Rap Noir, T-K.A.S.H feat. DJ True Justice & K.E.V., S.A.V.E.1, and Mike Wird. 8pm, $32.50. UC Theatre Taube Family Music Hall, Berk. Tickets and more info here.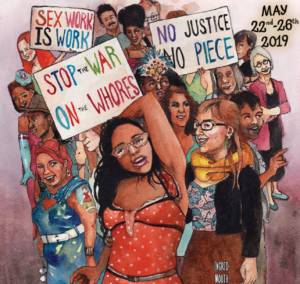 WED/22-SUN/26 COMMUNITY SEX WORKER FILM AND ARTS FESTIVAL The 2020 Democratic presidential hopefuls have begun to address sex worker issues in their stump speeches and damn, is it about time. This year the SW community and their fans gather for a screening with Failed Film Festival, a movie marathon at the Roxie, and even a spa day for SWs to rest their tired paws. Go support—many of the gatherings are much-needed fundraisers in this dolorous SESTA/FOSTA era. Various times, prices, SF venues. More info here.
THU/23 & FRI/25 FILM BLACK SKIN, WHITE MASK Get into the life of the brilliant anti-colonialist writer with this documentary film by Isaac Julien and Mark Nash, who will be in the building for post-screening discussion at both presentations of the film this week. Thu/23 7:30pm, $12. Red Bay Coffee, Oak. More info here. Fri/25 7pm, $13. Roxie Theater, SF. More info here. 
THU/23 MUSIC AH MER A SU BFF.fm is going in on a free concert series featuring some of the area's finest sounds. Tonight is Star Amerasu's turn, and she'll be bewitching with major pipes laid over glittering synths. The singer is joined on the lineup by Bay chanteuse Maya Songbird. 6:30-9pm, free. Jack London Square, Oakl. More info here.
FRI/24 DANCE WISHES BEFORE THE APOCALYPSE Traverse the Fort Mason chapel, following the arch of SF dance legend Joe Landini of Tenderloin-based Safehouse's SF International Arts Festival production. 9:30pm, $25. Fort Mason Center Chapel, SF. Tickets and more info here.
FRI/24-SUN/26 MUSIC CALIFORNIA ROOTS FESTIVAL It's the 10th year of this smooth, diverse tunes fest in Monterrey. In 2019, you'll be checking out sets by Ben Harper, UB40, Steel Pulse — and Cypress Hill! $245 three-day pass, $115 single day pass (advance prices). Monterey County Fair & Event Center. Tickets and more info here.
FRI/24 NIGHTLIFE WE ARE MONSTERS Bristol's purveyor of techno adventure, Batu from Timedance, and Mozghan bring the noise at this edition of the laser-focused (no, literally) and wide-ranging nightlife crew We Are Monsters. 10pm-4am, $15. F8, SF. Tickets and more info here.
FRI/24 NIGHTLIFE CLUB LONELY DJs Vin Sol, Primo, Jeremy are well-known for crafting lil' caves of house music for freaks—join them tonight if you're looking to tap into the weird that is still alive in the City By the Bay. 10pm-2am. Club OMG, SF. More info here.
SAT/25 MUSIC REAL VOCAL STRING QUARTET The eclectic chamber-jazz-rock group performs tracks from "Culture Kin", its new sonic collaboration with artists from San Francisco's sister cities from Cote D'Voire, South Korea, Spain, Switzerland, Ireland, Brazil and Japan. 8pm, $24.50-29.50. Yerba Buena Center for the Arts, SF. Tickets and more info here.  
SAT/25 NIGHTLIFE ODYSSEY PRESENTS: ELI ESCOBAR AND MYSTIC BILL Those missing the gleeful, exuberant late nites guaranteed by Odyssey ravemasters DJs Elaine Denham and Robin Simmons must need pass through tonight's reunion at Public Works with NY and Chi-Town guests par excellence. 9:30pm-3:30am, $15-17. Public Works, SF. Tickets and more info here. 
SAT/25 NIGHTLIFE CHINGONAS "Música de tu quince y sentido telenovela" are the mood at The Stud's new Saturday night dance party. Capítulo uno features drag fromSF cornerstone Persia, hosting by Hard French doyenne Jorge Portillo, and the DJ stylings of Berlin's Yha Yha and Siobhan Luvalot. 10pm-3am. The Stud, SF. More info here.
MON/27 SPORTS QUEER BOWLING $4 drink specials abound at this opportunity for the queers to come together and knock down a few frames — for free! — at the Mission's glittering bowling base. Free bowling 6-9pm, open until 10pm. Mission Bowling Club, SF. More info here.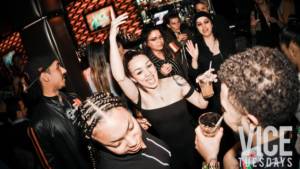 TUE/28 NIGHTLIFE VICE TUESDAYS Many blessing to Iris Lena Triska, who continues to program one of the only weeklies left in town designed for queer women. Tonight she hosts, tunes spin, drinks are cheap, and the go-go's slay. 9pm-2am, $5. QBar, SF. More info here.