Choice nightlife and dance floor affairs, July 30-Aug 2…. and how Lights Down Low turned a homophobic mess into a party triumph.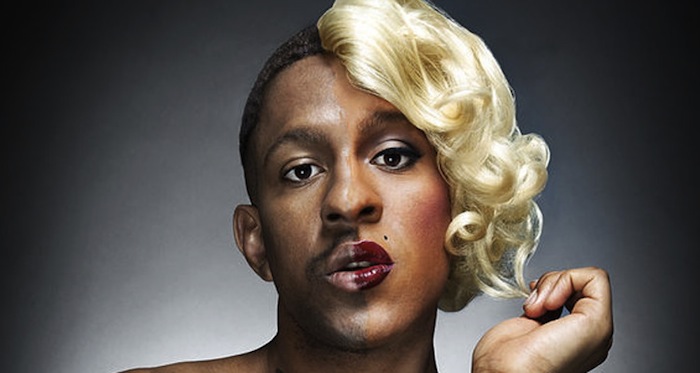 By Marke B.
PARTY RADAR What do you do when you find your headliner is a homophobic nutjob? That's the question that confronted our Lights Down Low party crew on an epic scale last month, when the nightlife Internet exploded with the news that a Big Techno DJ, Ten Walls, had gone on an unhinged anti-gay rant on Facebook — calling us homosexuals called homosexuals "a different breed" that was once "fixed," and comparing gays to pedophiliac priests.  The word "browny" was utilized in conjunction with "anus." It was all insane.
"I was sitting at home eating my eggs, getting ready to watch The Soup, and thinking, Today is a nice day everything is nice," Richie Panic of Lights Down Low told me. Ten Walls was the big name on an LDL party scheduled for this Friday. "DJ Doc Sleep was the first to alert me via Facebook Messenger. Looking it all over and seeing that a lot of real media outlets were posting, my stomach dropped.
"Corey [Sizemore, Richie's partner] and I talked ASAP and we both agreed that if the agents didn't see things our way we were going to pay the fee to cancel the contract. There was no way that anyone like that would be welcome at LDL much less play on a big stage under our smiley-face banner.
The agents asked for 24 hours. We were worried that they would try to issue some limp dick apology and sweep it under the rug, but thankfully everyone did the right thing and dropped his ignorant ass like a hot potato."
To their immediate credit, LDL issued an immediate statement condemning Ten Walls. It was a great move from a not-nominally-queer-but-super-inclusive party, and was soon joined by an overwhelming show of support for the gay community (and nightlife's queer roots) from the straight world.
But LDL went one better: They replaced Ten Walls with the ultimate gender-fuck rapper and contemporary queer-punk personality, Mykki Blanco. Brilliant!
"First and foremost, we wanted to counter whatever Ten Walls had said in our own way," Richie told me. "We were full of rage ourselves, pissed off and disguste, offended and hurt. And since we are kind of pricks (and even though it would have no real effect on TenWalls' life), we wanted to "bash back" in a way. We wanted to replace him with someone that would bum him out and stoke everyone else.
"Plus we love Mykki and just thought her energy, vibrance, and humanity would be the perfect antidote to Ten Walls boring intolerance. There is nothing more boring than bigotry." That, and Mykki's music is a lot more interesting.
LIGHTS DOWN LOW WITH MYKKI BLANCO AND JIMMY EDGAR
Fri/31, 9pm, $18
Mezzanine, 444 Jessie, SF
Tickets and more info here.

>>>>> THURSDAY, JULY 30 <<<<<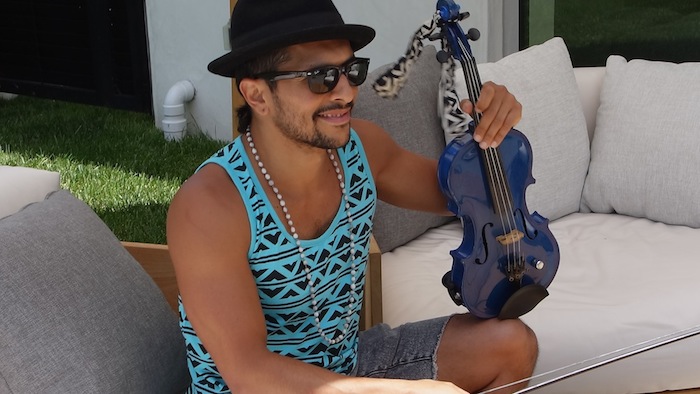 >>> QUETZAL GUERRERO It's Forró time! The northeastern Brazilian style of music and dnce has a huge following here, and this live show promises to be something else.  LA violin virtuoso Guerrero plays a convergence of salsa, Yoruba, Brazilian, jazz, soul and  will be throwing down a full set of Forró tunes. Local band Dona Francisca opens. Thu/30, 9pm, $10-$15. Rckshaw Stop, SF. Tickets and more info here. 
>>> PATTERN DRAMA Deliciously moody yet funky tech-ish house from this young Brooklynite, that can trace its roots to the UK Funky movement (with, yes, some tuneful drama woven in). Nice and moving. Thu/30, 9pm-3am, $7-$10. Monarch, SF. Tickets and more info here.
>>>>> FRIDAY, JULY 31 <<<<<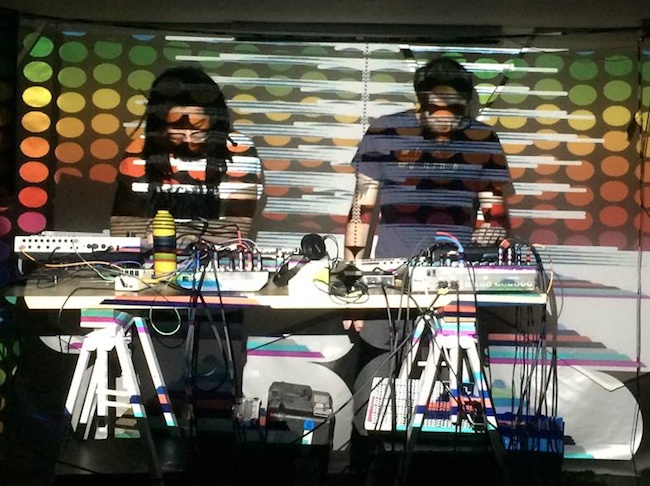 >>> WORKER/PARASITE Fantastic local duo specializes in live acid, intense sets. They'll be playing the anniversary party of Outpost — one of our great (and affordable!) monthly shindigs — with the Jacktone Records gang. Fri/31, 9pm, $5. Underground SF. More info here. 
>>> CUB SCOUT It is a Cub Scout-themed party — complete with drag force of nature Lady Bear as den mother, lots of cute Webelos, and two of my favorite DJs Chris Bowen and Victor Rodriguez from LA. Just in time to celebrate the Boy Scouts' decision to allow gay leaders, too. Relevant! Fri/31, 10pm-2am, $10. Oasis SF. More info here.  
>>> STEVE BUG The German "Gentleman of Techno" runs the hugely influential, 15-year-old Poker Flat label, which helped bring minimal techno sounds to the masses in the mid-2000s. He'll play alongside eternal favorite Doc Martin at the Common Ground party. Fri/31, 9:30pm-3:30am, $17. Public Works, SF. Tickets and more info here. 
>>> DROID BEHAVIOR The pounding sounds of this 10-year-old Los Angeles techno label (courtesy of DJs and producers Drumcell, Raiz, and Truncate) will fill this party from Burning Man sound camp Robot Ears, which seems to have taken over club Mighty lately. Fri/31, 10pm-4am, $10-$25. Mighty, SF. Tickets and more info here.
>>>>> SATURDAY, AUGUST 1 <<<<<


>>> MICHAEL SERAFINI A relatively unsung Chicago house hero, who's equally at ease with upbeat classics and deep and steamy techno sounds, all put over with some unmatchable technique. He'll be at the Honey Soundsystem party, pimped out as the "Caesar of Selection." Sat/1, 10pm-4am, $10-$15. BeatBox, SF. Tickets and more info here. 
>>> OCTO OCTA One of the dreamier recombinant house stars, this Brooklyn dance alchemist mixes various sounds and moods of previous eras into something heady, new, and often ecstatic. He killed it last time he was at the lovely, indie-centric Push the Feeling party, and he probably will again. Sat/1, 9pm, $5-$10. Underground SF. More info here. 
>>> BENJI B. An excellent sonic palette that incorporates everything from '80s electr-funk to deepest London dub — this UK star will be giving it all to you. Also great: Nosaj Thing, also on the bill, the equally wide-eared Angelino who goes for an ethereal post-hip-hop sound, and has a huge following here. Sat/1, $15-$20. Mezzanine, SF. Tickets and more info here.  
>>> THE MONTHLY GATHERING OF THE INTERNATIONAL ORDER OF SODOMITES Ha, and you thought we met more regularly! This is actually a very funny "signature blend of outrageous comedy, politics, culture and everything in between" from Justin Sayres, that takes the form of a weird talk show/roast and features surprise local guests. Comedy is nightlife, too! Sat/1, 7pm, $20. Oasis, SF. Tickets and more info here.
>>> YOUSEF Banging techno, fit for Ibiza but with a nice smart streak, from this Circus label owner (and surprise Liverpuddlian — I thought for sure he was from Ibiza himself.) Fri/1, 10pm-4am, free with RSVP here. Mighty, SF. More info here.
>>> BLESSED Deep and spiritual house for folks who like to really get down. Some of my favorite East Bay DJs are involved in this regular party, including the great Cecil and Dedan, replenishing your soul in these often soulless times. Sat/1, 9pm, $10. SOMAR Bar, Oakland. More info here.  
>>> GO BANG! Our best monthly disco party is back, giving you gritty Studio 54 vibes and deliciously scandalous dance floor times. This time around longtime local player Jeffrey Tice takes the decks (he's well-known for his remixes and mashups of '80s New Wave — it'll be fascinating to see what he does with disco) with cuties Kenneth L. Kemp, Steve Fabus, and Sergio. Boom. Sat/1, 9pm-3am, $10. The Stud, SF. More info here. 
>>> HARD FRENCH Incredible old school soul daytime patio party full of hot queers and free BBQ, this month with special guests from Elbo Room's nifty Saturday Night Soul Party. Sat/1, 2pm-8pm, $10. El Rio, SF. More info here.
>>>>> SUNDAY, AUGUST 2 <<<<<
>>> SUMMERTIME RADNESS A nu-disco and tropical house pool party in the heart of the city? There better be some sunshine, sunshine. DJ Oliver Nelson comes in direct from Norway (where they certainly have a way with refurbished disco, especially of the cosmic variety). He'll be joined by the very aptly monickered Tropicool fro LA. Sun/2, noon-6pm, $20-$25. Phoenix Hotel, SF. Tickets and more info here. 
>>> HUSHFEST If you're unfamiliar with one of our great contributions to nightlife, Silent Disco, there's no better way than experiencing it with hundreds of others out in the sunshine — in this case the Great Lawn on Treasure Island. Basically, you put headphones on and dance, while some of the Bay Area's best DJs spin tunes that fit every desire right into your eardrums. It's also a picnic, with a special "kiddie disco" set for the young 'uns at 11am. Sun/2, 11am-7pm, $20-$25. Great Lawn, Treasure Island.Tickets and more info here.