J-Pop Summit, Shakespeare in the Park, Pistahan Festival, Les Nubians, Janeane Garofalo, Jorge Drexler, and more essential events.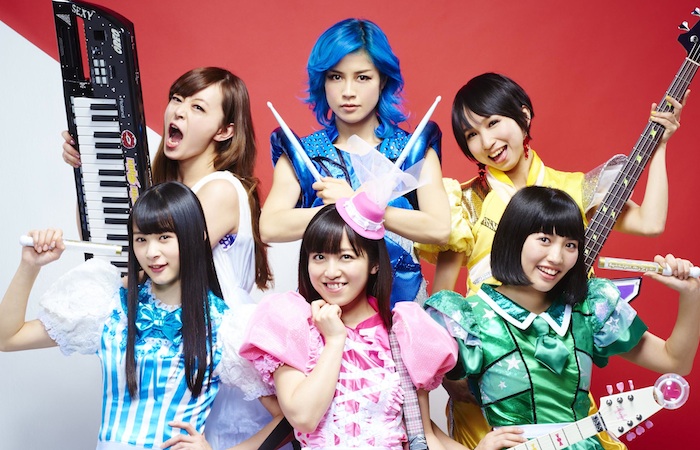 By Marke B.
BIG WEEK First off, this weekend is Outside Lands (sold out!), so plan your public transportation route — or cower under your bed — accordingly.
Second, you have two weeks left to see the stunning 28 Chinese exhibition at the Asian Art Museum — and believe me, you don't want to miss it.
The brilliance of the exhibition lies not just in the sharp eyes of power-couple collectors Mera and Donald Rubell (you can meet them next Thursday, Aug. 14 to discuss the show), who selected, yes, 28 contemporary Chinese artists to showcase from dozens they met over a decade  of research. Nor is it sparked alone by the frequently gob-smacking work of the artists themselves: Chen Wei's hyper-expressive, posed photos of an intellectual dream world in chaos; Zhu Jinshi's enormous, showstopping "Boat" made of crumpled Xuan paper (assembled by hand by museum staff); Ai Wei Wei's "A Ton of Tea" — an actual cubed meter of compressed tea leaves weighing 200 pounds, and, related, He Xiangyu's multimedia project of boiling down 127 tons of Coca-Cola and using the toxic residue for, among other things, boldly expressive calligraphic brushwork.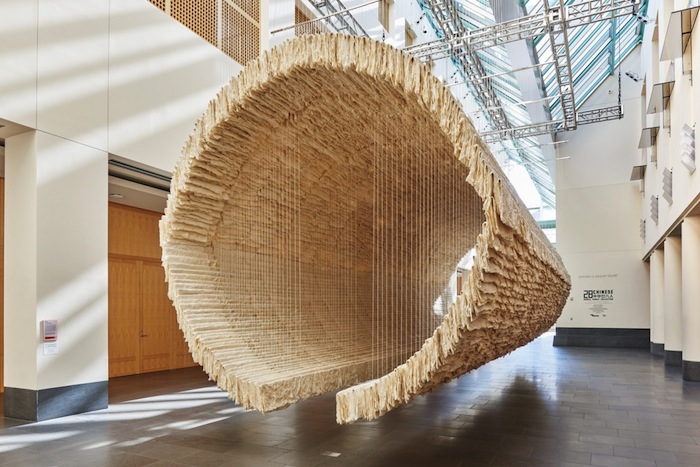 Those things are a big part of this glimpse into the state of China's contemporary art scene, of course. But the stroke of genius upon genius here was curator Allison Harding's inspired decision to place much of the exhibition around the museum's three floors rather than just in a single group, hiding the quivering modern among the ancient holdings of the museum's permanent collection and sending viewers on an exquisite scavenger hunt. (They give you map.)
Not gonna lie: in terms of sheer craft, sensual beauty, and historical import, the pieces of 28 Chinese have almost no hope of competing against the glorious artistic apogees of the several civilizations represented in the museum. But that's all the more reason to attend the show (and to reacquaint yourself with the priceless treasures of the permanent collection). Both the newer art and the old, very old, suddenly light up in each others' presence, sparking a dazzling aesthetic conversation.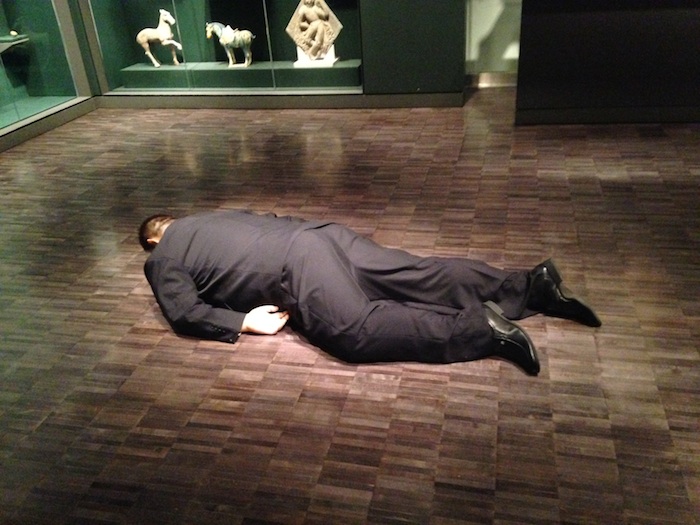 To see He Xiangyu's super-lifelike sculpture of dissident hero Ai Wei Wei himself, dressed as a security guard and lying face down on the floor as if suddenly dead, often ringed by gasping museum-goers taken in by the illusion, and then to look at the ancient, exceedingly delicate Chinese art arrayed along the walls around it from centuries ago, is to be roughly shoved into a contemporaneous universe where all forms of expression are allowed and necessary — and all are equally susceptible to danger and silence.
>>>>> TUESDAY, AUG. 4 <<<<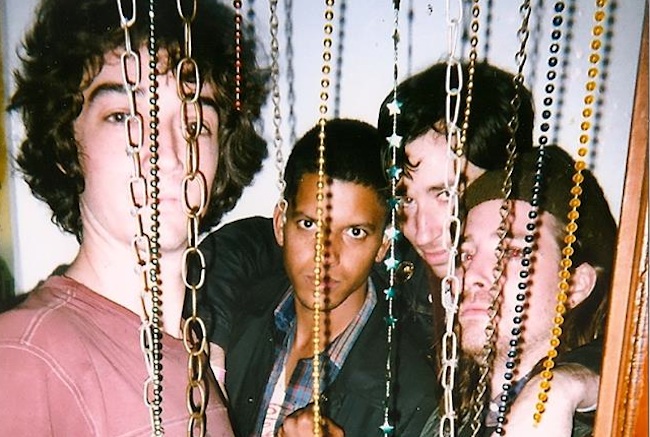 >>> USELESS EATERS Fuzzy, weird, and rad garage rock with an indie-psychedelic splash from this local group (via Memphis). Plus it's a free show, so go hear something new already. Tue/4, 8pm, free. Brick and Mortar, SF. More info here. 
>>> TRUTH TO POWER – A CALL TO ACTION BY BAY AREA ARTISTS A ton of underground performers and artists — including Magnoliah Black, Khafre Jay, Tyler Holmes, Manos Lindas, Jd Limelight, and Friends W/O Benefits — will showcase new work speaking out about current outrageous injustices. Bebe Sweetbriar hosts, all proceeds go to Color of Change and Hip-Hop for change. Tue/4, 9pm, $5-$15 (notaflof). Elbo Room, SF. More info here. 
>>>>> WEDNESDAY, AUG. 5 <<<< 
>>> SAN FRANCISCO NEON: SURVIVORS AND LOST ICONS Al Barna and Randall Ann Homan's new photo book "sheds light on the backdrop and the history of the city's neon signs, the luminous beacons that help tell the story of the town's neighborhoods, its nightlife and its fun-loving nature." This photo show and book launch/signing should light up the SF nostalgia freak in all of us. Wed/5, opening reception 6pm-8pm, free. Show runs through Sept. 18. Rayko Photo Center Gallery, SF. More info here. 
>>> THE KINDA LATE SHOW WITH BROKE-ASS STUART Episode 6 of this raucous, anything-goes, talk-show-formatted show city's from the most prominent cultural flaneur (and current mayoral candidate). Special guests this time around include  celebrity chef Chris Cosentino, SF artist Jeremy Fish, and Me First And The Gimme Gimmes lead singer Spike Slawso. With house band the MegaFlame Presents Big Band and Cabaret. Wed/5, 9pm, $15. Doc's Lab, SF. Tickets and more info here.  
>>>>> THURSDAY, AUG. 6 <<<<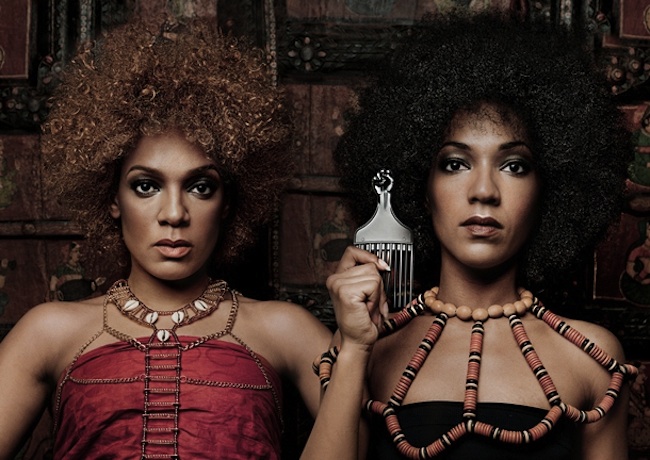 >>> LES NUBIANS 20 years (!) of striking, soulful music from this Afropean, Grammy-nominated duo composed of sisters Hélène and Célia Faussart, celebrated at Oakland's New Parish with what is sure to be one of the most stylish, multicultural crowds in town. Great local group The Seshen opens. Thu/6, 8pm, $20, 18+. New Parish, Oakland. Tickets and more info here. 
>>> EDDIE COLLA: "NOTHING LASTS FOREVER" Street art as affecting, multicultural portraiture, with a wheat paste/stencil base and a delectable, muted color palette — that's the gist of peripatetic global roamer Eddie Colla's art — this new show at the 1AM Gallery should bring his work loads of new admirers. Thu/6, Opening reception 6:30pm-9:30pm, free. (Show runs through Sept. 9). 1AM Gallery, SF. More info here. 
>>> QUEER ANCESTORS PROJECT An exhibition of prints by queer artists aged 18 to 26, "Honoring the Spirit Guides and the Brutalized, Tender Queers & Dalit Queenz, Monsters With Mysteries, Cruisers & Crushes, Seed Pods, Single Aunties, Sissies, & Survivors." Artists include: Corey Brown, daveron, Roxana Dhada, Hanna Kelly, Holly McHugh, Onyinye Alheri, Roxy Schoenfeld, Sasha Solomonov, madhvi trivedi-pathak, and Weyam, with artistic director Katie Gilmartin. Thu/6, Opening reception 6pm-9pm, free. (Show runs through Sept. 23). SF LGBT Community Center. More info here. 
>>> FANTASTIC NEGRITO Groovy black roots music that has taken the indie scene (and NPR) by storm. "Rawness and space. Slide guitar, drums, piano. original Delta Blues sound." And a wonderful voice atop it all. Thu/6, 8pm, $15. The Chapel, SF. Tickets and more info here. 
>>>>> FRIDAY, AUG. 7 <<<<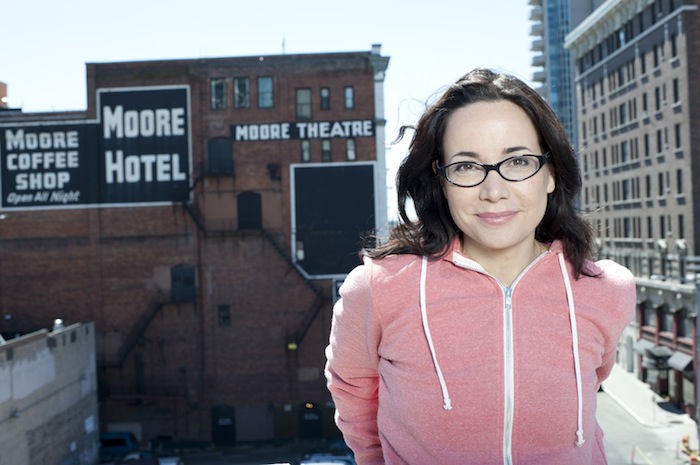 >>> JANEANE GAROFALO One of the coolest comics in the biz –and always ready to stik it to the Man — Garofalo will surely bring down the Punch Line during her three-day stint, with wry tales and tart assessments of contemporary life. (Wonder what she thinks of the recent Wet Hot American Summer reboot?) The ever-hilarious Dhaya Lakshminarayanan hosts. Fri/7, 8pm (Also Thu/6 at 8pm and Sat/8 7:30pm and 9:30pm), $25. Punch Line Comedy Club, SF. Tickets and more info here. 
>>> ROOTS OF THE COTTON TREE: WORKS BY PAUL LEWIN The local artist creates vivid, entrancing works inspired by sci-­fi, fantasy, and African and Caribbean folklore that tell a story: "Throughout the Caribbean Islands and in Africa, silk cotton trees are considered sacred, a place where the spirits of our ancestors dwell in its roots." Fri/7, Opening reception 6pm-9pm, free (show runs through Aug. 29). Betti Ono Gallery, Oakland. More info here.  
>>> METZ Intelligent, moody, titanic alt rock in the classic Sub Pop vein from this Toronto trio (and a good change to get some outside Lands energy without battling the crowds). Speedy Ortiz opens up. Fri/7, 10pm, $20. Rickshaw Stop, SF. Tickets and more info here. 
>>> SIX MONSTERS: A SEVEN-MONSTER PLAY BY SAVANNAH REICH "A woman in a poorly-made skeleton costume introduces the audience to a variety of monsters, but can she keep her promise that the majority of us will survive?" Playwright Reich takes on the truly terrifying subject of intimacy and transforms it into something gripping and funny. Fri/7, 8pm, $15-$18 (also Sat/8 at 8pm). EXIT Theatre, SF. Tickets and more info here. 
>>>>> SATURDAY AUG. 8 <<<<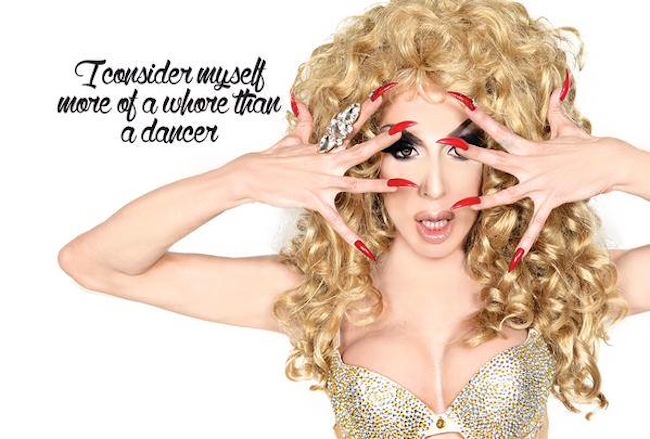 >>> PEACHES CHRIST'S NIGHT OF 1,000 SHOWGIRLS A true San Francisco classic, now going 18 years strong. Take the best-worst movie in the world, Showgirls. Then have it interpreted by the most hilarious drag queens ever. Then unleash even more drag queens on the hooting crowd to perform free lap dances on anyone who buys a large popcorn. Then show the actual movie. High camp gold, people. Alaska Thunderfuck stars as Nomi, the ultimate showgirl striver. Sat/8, 8pm, $32. Castro Theatre, SF. Tickets and more info here. 
>>> J-POP SUMMIT This eye-popping tribute to all this Japanese pop cultural is moving from Japantown to bigger digs at the Fort Mason center, the better to accommodate the costumes, comics, musical acts (including super-peppy rave-rock outfit Gacharic Spin, a data rally, and more. Sat/8-Sun/9, 10am-8pm, $25 (day)/$40 (weekend). Fort Mason, SF. Tickets and more info here. 
>>> JORGE DREXLER One of Uruguay's most celebrated singer/songwriter takes over SF JAZZ Summer Sessions for a smooth night of musical adventure, "lacing his performances with traditional Uruguayan forms such as candombe, milonga and tango with insinuating traces of bossa nova, jazz and electronica." Sat/8, 7:30pm, $30. SF JAZZ. Tickets and more info here.  
>>>>> SUNDAY, AUG. 9 <<<<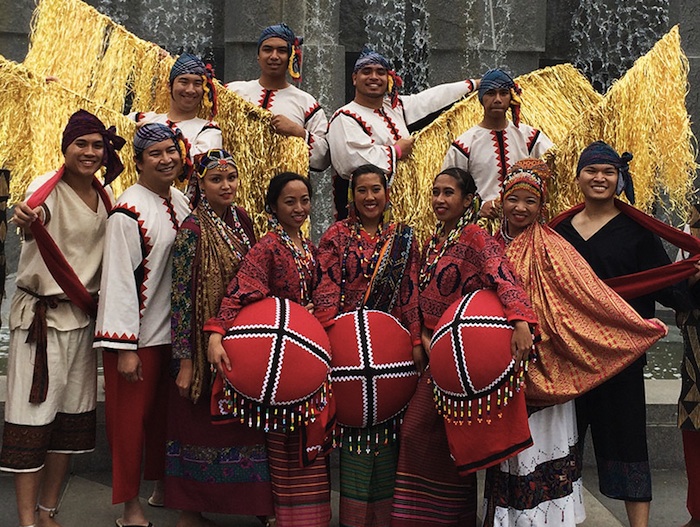 >>> PISTAHAN FESTIVAL One of my favorite — and one of the most delicious — cultural festivals, this celebration of all things Filipino (music, dancing, arts, crafts, history, and food, food, food) revives the original spirit of the Yerba Buena Gardens area, which was once the biggest Filipino neighborhood in the city. Did I mention the delicious Filipino food? (There's also a parade at 11am from the Civic Center on Saturday, don't miss that.) Sun/9, 11am-5pm, free. Also Sat/8. Yerba Buena Gardens, SF. More info here. 
>>> MORRIS DAY AND THE TIME "Somebody bring me a mirror! Jerome!" You can build your own ice cream castles in the sky with this legendary '80s funk-R&B group — for free — at the Stern Grove music series. Fantastic local collective Con Brio open. get there early! Sun/9, 2pm, free. Stern Grove, SF.  More info here.   
>>> VALLEJO SHAKESPEARE IN THE PARK: MACBETH Out, out damned spot — and out, out, to the parks with you, dear reader, for this year's annual dose of Bard al fresco, this weekend in Oakland. Bring a blanket to sit on (no chairs allowed) and enjoy poetic justice and bloody revenge played out in broad daylight. Sun/9, 3pm, free. Peralta Hacienda Historical Park, Oakland. More info here.  
>>>>> MONDAY, AUG. 10 <<<<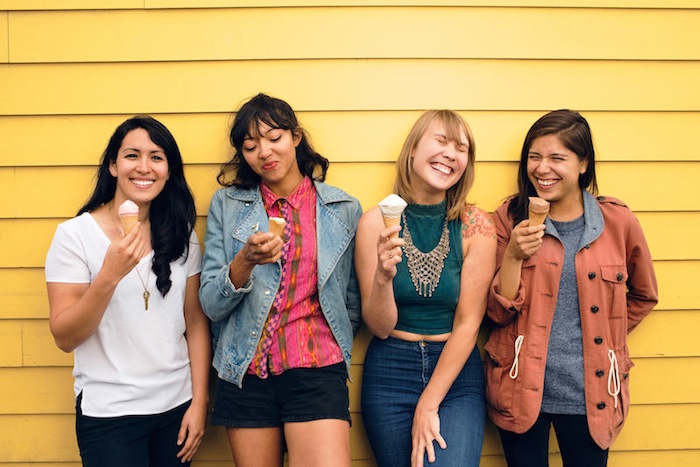 >>> LA LUZ After surviving a near-fatal tour bus crash (right after they interviewed with the Bay Guardian) this Seattle indie surf-rock quartet went back to touring, working out the trauma on the road. Their music also took on a more urgent quality, and eeire-sweet new album Weirdo Shrine was produced by our own garage rock saint Ty Segall. Mon/10, 8pm, $12-$14. Rickshaw Stop, SF. Tickets and more info here. 
>>> PERSEIDS METEOR SHOWER Get somewhere high and dark on the late nights/early mornings of Aug. 11-14, when spectacular meteor shows will peak, with barely any interference from the moon. More info here.